We're a month into 2014 and it's the perfect time to start planning your vacations.
With our map expanding to cover the Baltic region of Europe we now have an even wider range of destinations for our guests to enjoy, in addition to some new places in countries we already serve.
THE BALTICS
Each of the Baltic capitals has its own particular charms and given ten days or so, thanks to the short distances between each of them you'll have plenty of time to experience them all.
Tallinn, Estonia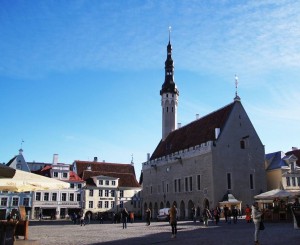 Lapped at by the Baltic sea, Tallinn is just 2 hours by ferry from Helsinki. But it's also several hundred years away. With a beautiful medieval old town, now mostly restored to its former glory after years of neglect under Communism. The old town really comes alive at night with restaurants and bars aplenty. There's plenty to see outside the Old Town too, including beautiful parks, a castle and further afield, abandoned Soviet buildings. Tallinn is the culinary star of the Baltics too – Modern Estonian cuisine is a real treat for the tastebuds!
Riga, Latvia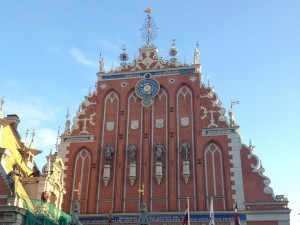 This is Riga's year in the spotlight as European Capital of Culture so what better time to go than when there's a calendar jam-packed with events? Not convinced? Lonely Planet put Riga at #4 on their list of Top 10 cities to visit in 2014. Architecture buffs will enjoy the largest collection of German Art Nouveau (Jugendstil) architecture in the world. This linchpin of the Baltic capitals has a lively evening atmosphere and a mild summer climate. If you have time then definitely get out to Sigulda, the Latvian outdoor activity mecca where you'll find beautiful scenery, castles and a year-round bobsled run for thrillseekers.
Vilnius, Lithuania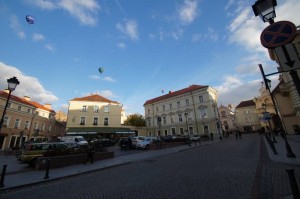 Ever wanted to take a hot air balloon flight right over a city center? You can in Vilnius! With one of the largest old town complexes in Europe, plenty of churches and thriving cultural, restaurant and bar scene Vilnius will pleasantly surprise you. While there make sure to visit Trakai, a castle on a lake that looks like something from a fairy tale.
CENTRAL EUROPE
Berlin, Germany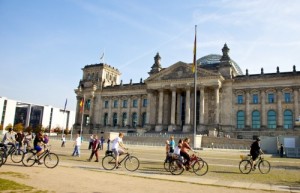 Berlin is really many cities in one. This reunited city sure knows how to celebrate differences, with each neighborhood having a very distinct character. With a feel Carmine, our sales manager describes as 90s New York, Berlin is a big city with an edgy urban culture and exciting atmosphere. There's always something cool happening and there's plenty to see and experience, whether its the special Berlin treat of a currywurst or a contemporary art exhibition.
Prague, Czech Republic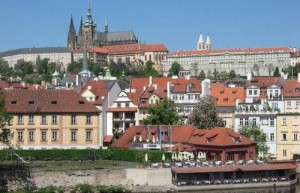 Prague never ceases to impress. With two of our team based there you can be sure we know the city inside out. A recent central bank move to devalue the currency now means your dollars go 10% further there. Having shaken off a less than flattering image from its time as a stag party locale, Prague is an enchanting city that CN Traveler readers placed at #9 on a list of the best cities in Europe and Lonely Planet have tipped as one of the best family destinations for 2014.
Budapest, Hungary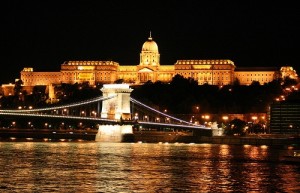 Topping the same CN Traveler reader's poll that saw Prague in 9th place, Budapest often sees itself as an underdog up against the Czech capital but the Hungarians have plenty to justify that first place. A great food and wine scene, impressive sights and more spas than you can shake a stick at. Budapest is our favored location for our own pre-season get-togethers and we're certain you'll love it too.
High Tatras, Slovakia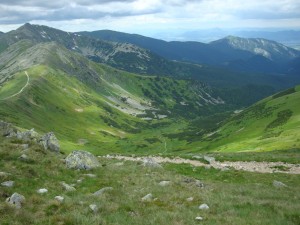 Joining Zakopane in Poland as our second destination in the Tatra mountains is Slovakia's alpine retreat, the High Tatras. We have carefully selected two hotels that offer the ultimate in relaxation with beautiful spa areas for you to recuperate in as you take a break from city tours and traffic and fill your lungs with the cleanest air imaginable on a hike – be it leisurely or demanding. Well located as a stop between Budapest and Krakow.
ADRIATIC
Vis, Croatia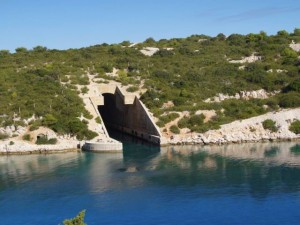 New to our line-up of Croatian destinations, this less-traveled gem of an island is ideal as a honeymoon spot or just to unwind and relax. Our research trip there last year was so enjoyable and our guide was so enthusiastic and knowledgeable about his island that we can't wait to go back on our own time. With some stunning beaches, wonderful wines produced from the island's vineyards and military installations left over from its time as a fortress island Vis has plenty to keep you occupied. As well as the island's own attraction, the surrounding islets, such as Bisevo, where the famous Vis Blue Cave is, or others where you'll find the Green and Queen's Caves are just a short boat ride away. Many people visit the Blue Cave as a day trip from Hvar, often stopping for lunch in Komiza, a fishing village on Vis island but that's usually all they see of Vis. Go there before everyone else does!
Zadar, Croatia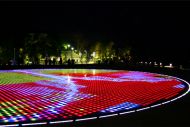 Another new destination for us this year. We're big fans of understated Zadar. It's got a history stretching back to Roman times and a compact old town situated on a peninsula opposite the mainland. At the end of that peninsula you'll find a couple of unique-in-Croatia attractions – the Sea Organ, which plays music by way of sea waves entering tubes inside a set of steps that goes down to the sea, and the Greeting to the Sun, by the same architect, that makes use of solar panels and lights and is a sight to behold, from dusk till dawn but best viewed at sunset – Hitchcock described the sunset in Zadar as the most beautiful in the world. As a university town and not just a tourist destination there's plenty of nightlife outside of peak months. Zadar is also ideally located for visiting several of Croatia's national parks so it's a great place to base yourself for day tripping to Plitvice Lakes, Krka or the Kornati Islands.
Hvar, Croatia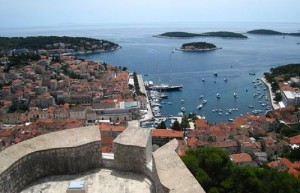 Hvar is an hour high speed ferry trip away from the Croatian mainland. This jewel of an island, which boasts the most hours of sunlight of any island in Europe, has an assortment of hotels, bars, restaurants and people watching spots which can offer endless entertainment. But there are also many hidden villages nestled along the coasts, away from the crowds, spotted with private beaches and simple, tasty restaurants to explore.
Planning a trip to Europe? We'd love to put together a Europe travel package just for you. Get in touch to find out more!

Charlie is head of marketing at JayWay Travel. A long-term Prague resident, his interests are cooking, eating out, cycling, skiing and of course, travel.