Croatia is a timeless country with something for everyone and is one of our most popular summer vacation destinations. Its mix of rich history, breathtaking nature, endless coastline, classic architecture, vibrant culture, delicious cuisine and warm climate make it a holiday paradise.
Its geography means there is abundant coastline and more than 1000 islands in the Adriatic, so there's plenty of beaches to go around. If the sea isn't your thing, then head inland to Plitvice Lakes or soak up some culture or history in one of the ancient cities.
Jump to a section of this article
For beaches/water activities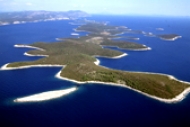 Hvar's one of our most popular destinations in the whole of Croatia, rich in history, with everything from medieval fortress to one the oldest theatres in Europe. If there's not enough coastline for you on the island, check out the Pakleni archipelago, just off the island's south west coast. Our regional manager Ana wrote this report on the best beaches in Hvar a few months ago.
2. Brač
From Hvar you can take a day trip by boat to the island of Brač where you will visit the town of Bol, the oldest settlement on the island, or you could choose to stay there. Take a walk along the shore to one of the most beautiful beaches in Croatia, Zlatni Rat, covered with tiny round white pebbles. Relax, swim and soak up the sun or visit the wine cellars, the Dominican monastery or have a delicious lunch in one of the many restaurants.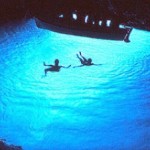 A short sail from Hvar you'll find Vis, the most remote all the islands in the Adriatic, and on the other side of the island is the islet of Bisevo, where you will visit the Blue Cave, a truly unforgettable experience. After the cave, it's on to Komiza, hometown of the reputed best fishermen in the Adriatic.
For history/culture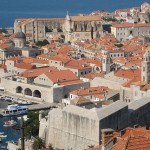 Hands down our top destination this year and set to be next year too. Polished marble streets, a labyrinth of alleyways and breathtaking architecture characterize the Old Town of Dubrovnik. In summer the city is buzzing with cultural options – concerts performed daily and throughout most of July and August the Dubrovnik Summer Festival keeps you entertained with music, theater and dance.
Whilst much of Split is now an industrial port (and it's for this reason that we suggest accommodation for our guests in picturesque Trogir nearby) there's plenty of history to go round in this city that grew up around a 4th century palace built by the Roman Emperor Diocletian.
Just a few minutes drive from Split Airport, this is often the first stop on a tour of Croatia. Trogir is a "city-museum" in every sense of the word. More than 2300 years in existence, the city provides lovers of cultural and historical monuments, art, original architecture and cozy alleyway streets an unforgettable setting. The old core of Trogir is an island surrounded by city walls which has been influenced by the Romans, Greeks and Venetians.
For active travelers
7. Plitvice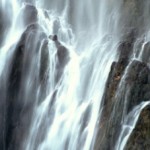 We offer Plitvice as a destination for overnight stays, or a day trip from Trogir, Split, Zadar or Zagreb, Plitvice is the first and most popular national park in all of Croatia and was described by famous guidebook writer Rick Steve's as "Niagara Falls diced and sprinkled over a heavily forested Grand Canyon". Enjoy a boat tour of the lakes, a tourist train or a walk. It was tough for us to pick a category for this one – it could go in the 'outstanding natural beauty' section too!
8. Krka
A whole day trip to Krka from Trogir, Split or Zadar takes you first to Šibenik and a visit to one of the most beautiful cathedrals in Croatia. Then it's on to Krka National Park and the opportunity to enjoy the untouched nature, crystal clear water, waterfalls, creeks and small lake.
For breathtaking scenery/outstanding natural beauty
9. Rovinj & Istrian Peninsula
Istria is often called 'Croatia's Tuscany' and Rovinj is its star attraction. Its also an idea base from which to explore the whole region. For nature lovers staying in Rovinj we offer whole day tours of Brijuni Island National Park or the Istrian countryside.
10. Korcula & Mljet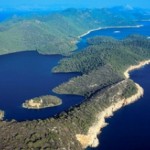 Marco Polo's hometown is one of the best preserved medevial towns in all of the Mediterranean with red roofed houses, beautiful architecture and city walls surrounding its narrow streets. Known also for its marvelous nature, Korcula is one of the greenest islands in the Adriatic. The nearby island of Mljet is a paradise for those who enjoy untouched nature and absolute tranquility. We offer Korcula as an overnight destination or as a day trip for guests staying in Hvar or Dubrovnik.
Whatever you're looking for from your 2012 vacation in Croatia, one of tailor-made tours of Croatia can piece it together for you.

A native of New York, Jay has lived, studied and worked in Europe, traveling extensively throughout the region. His broad experiences range from budget to first class allowing him to understand and appreciate travel needs of clients.