Prague's dining scene ebbs and flows, like the river that runs through the center of the city. New places are opening all the time, and sometimes they're exceptional. The three restaurants we've chosen to highlight here are all standout examples of things done right.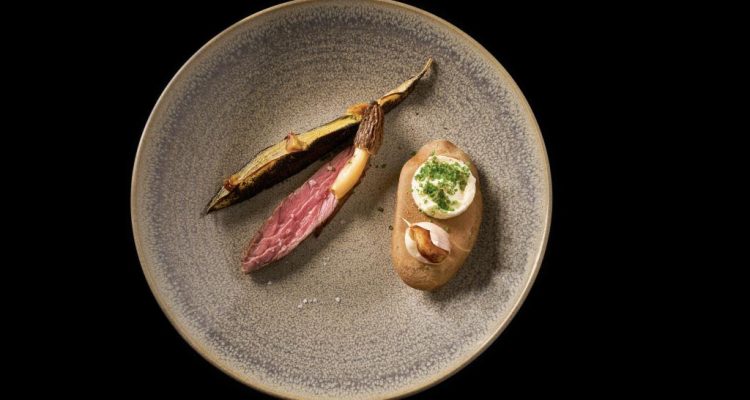 Bistrot 104
This isn't Prague's first slightly hipster, Nordic-inspired (think Noma) eatery. Field, which garnered a Michelin star in its first year, or Eska by the Ambiente group, both predate Bistrot 104. What makes this place different however is a much lower level of pretension. Yes they have house-made fermented lemonades, pickled vegetables (because of the season) and slices of tree instead of plates, but it somehow seems more playful. Maybe it's the open kitchen or the warm, friendly staff. To get there take tram 10 or 16 to Perunova, or Metro A to Namesti Miru and then a short walk (or take a taxi). Your server will advise you to order either 1 appetizer and 2 mains, or vice versa; portions aren't tiny but they're not full-sized. The upside is you get to try more dishes.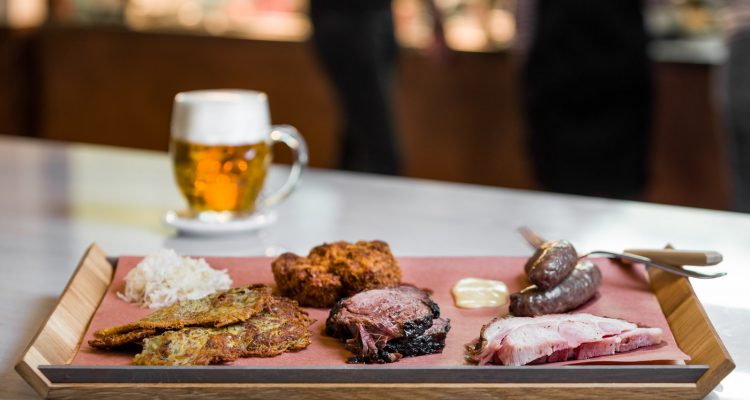 Kantyna
When the Ambiente group open a new place, you take notice. They first threw open the doors here in April 2017, right after their nearby Čestr steakhouse closed for refurbishments to the National Museum's 'New' building. Kantyna feels like a mashup of two other Ambiente concepts, the Naše maso butcher shop-cum-bistro, and a Lokal pub. You walk in to see a meat counter, with prices to buy and cook at home or for them to cook it for you to eat in. You pay by weight (one to watch out for!). The main body of the place is a stripped down yet still grand high-ceilinged space. You can take a seat and a waiter will come by for your drinks order (marked up on the slip of paper you are given at the entrance). There's a ready-to-eat counter to get other meat dishes too. The slip is also used to note the weight of any meat you ordered plus any sides. On a recent visit the rib eye steak with a truffle butter and demi glace sauce was absolute perfection. The Pilsner Urquell beer here is, just like in Lokal pubs, served straight from the tank, so it's unpasteurized. This is the best version of Pilsner you can get. A guaranteed hit with meatlovers but not one for vegetarians at all. Located on Politickych veznu street, which runs parallel to Wenceslas Square, nearest tram stop Jindrisska.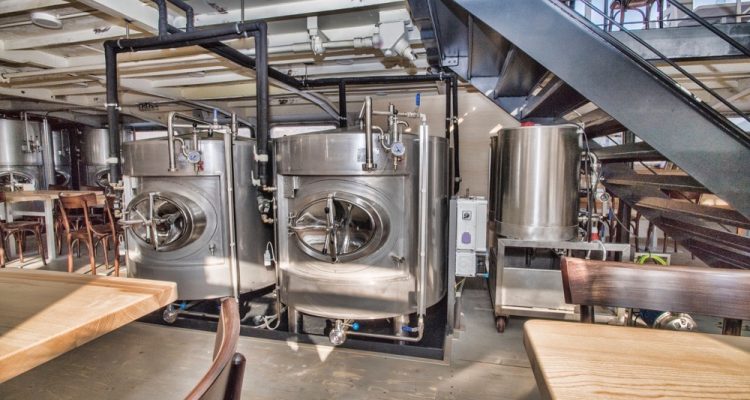 Lod' Pivovar
Prague's microbrewery scene is alive and well, with new places opening every few months. One of the newest is also one of the most unusual microbreweries we've ever seen. Lod' is Czech for boat and yes, this brewery is on a boat, on the Vltava river. In summer the top deck should be a fantastic place to enjoy one of their 6 different beers, along with a view of Prague Castle. Inside Lod' Pivovar, the upper deck is the restaurant, with a short but well thought-out menu featuring tasty Czech classics done right (it's significant that the menu opens with an introduction by both the brewmaster and the chef).
As well as views out over the river you'll also see the microbrewery itself on this deck, with modern stainless steel brewing kettles and open-fermentation tanks. Go below deck to the pub level and you'll find the tanks that the beer is stored in once it's ready for consumption. If you go at lunchtime there's a great value lunch menu, with the most expensive dish usually costing a little over $5. You'll find the brewery boat anchored close to Stefanikuv bridge, which is at the end of Revolucni street. If coming from Old Town Square the easiest way to reach it is to head for the Rudolfinum concert hall then walk along the embankment in the same direction as the river is flowing.
Are you thinking about taking a holiday in Prague? We'd love to help you plan your trip. Get in touch and we can tailor a Central and Eastern European tour package just for you.