If you're lucky enough to be in Europe to ring in the new year when the clock strikes midnight, you're in for a real treat. Every city has its own style of New Year's Eve celebration, and whatever kind of evening you're looking for, you'll be able to find it somewhere. Here's a roundup of our favorite cities to say farewell to the old year and hello to the new one.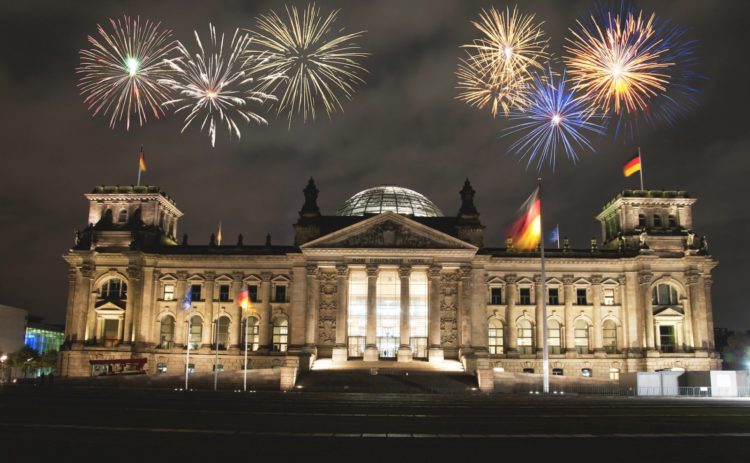 Jump to a section of this article
Berlin
Berlin is a party city year-round, but on New Year's Eve they really pull out all the stops. Brandenburg Gate is the center of the festivities, and around one million visitors are expected to gather there this year. Surrounding the gate are more than two kilometers of party fun, from stages to tents, live music, light and lazer shows, and tasty food and drink. The city's fireworks go off at midnight, but the parties continue well into the wee hours.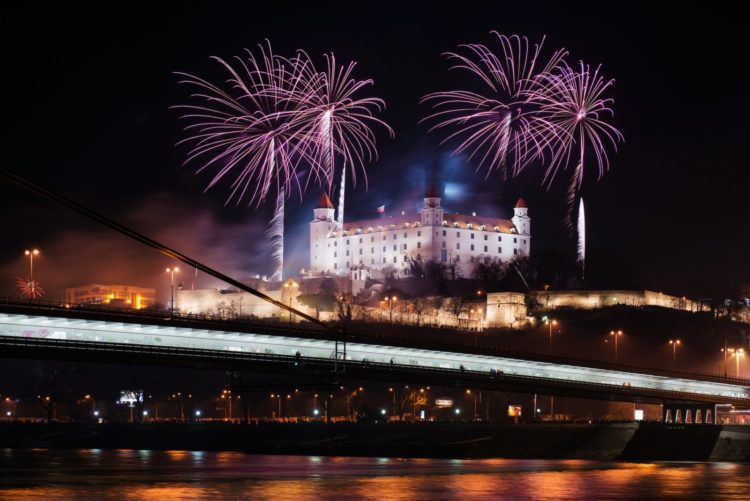 Bratislava
Bratislava has quickly joined the ranks of exciting European cities, and their New Year's Eve celebration is one of the region's best. Tens of thousands of revellers take to the streets on the final night of the year, gathering in various party zones to enjoy a special cultural program featuring some of the country's biggest stars. The main events are on the city's main square, and also on Hviezdoslav´s Square. Between the two there's one big party with festivities beginning in the afternoon and carrying on just about all night.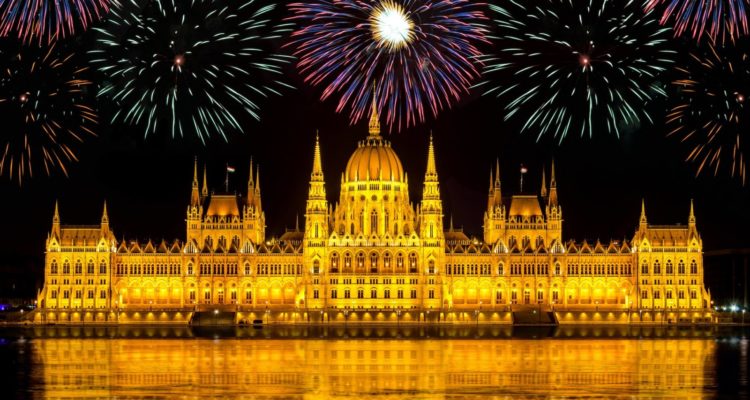 Budapest
There are three New Year's Eve parties in Budapest, and hundreds of smaller celebrations in the city's famous baths, 'ruin pubs,' restaurants, and clubs. The official festivities take place on three squares: Vorosmarty Square, Oktogon Sq (by Andrassy Ave) and Eiffel Square at the Nyugati Train Station. These usually start getting crowded around 11pm. You could book a cruise, buy tickets to one of the many private parties, or simply wander the streets, soaking up the atmosphere, which includes food and drink stands serving well into the night.
Dresden
Dresden definitely has one of the most beautiful New Year's Eve celebrations in Central Europe. Theaterplatz in in front of Semper Opera House is transformed for the evening into a bustling open air party, featuring a fantastic program for party-goers of all ages. And of course, there's plenty of hot food and tasty beverages to keep you in the spirit. Live music, dancing, video screens: this party has it all, with the splendour of the opera house as a backdrop.

Dubrovnik
Croatia might be best known for its gorgeous beaches, but Dubrovnik has a New Year's Eve party that really stands out. It's all about music and entertainment here, and some of Croatia's biggest stars make appearances. Head down to Stradun, the city's main street. You'll find everything from pop concerts to performances of classical music. It's a family-friendly party with entertainment for all tastes.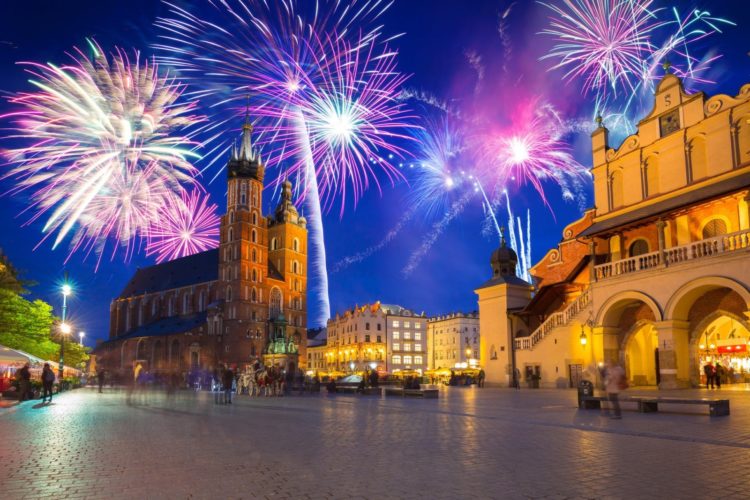 Krakow
Of all the cities in the region, Krakow has one of the most impressive official New Year's Eve celebrations, attended by about 20,000 people gathered in front of the main stage at the foot of Town Hall Tower. The party lasts more than five hours, featuring some 50 performances from Polish stars, as well as a breathtaking light show with thousands of lights. A beautiful city on any night of the year, Krakow takes on a special glow on New Year's Eve. It's a special place to end the year.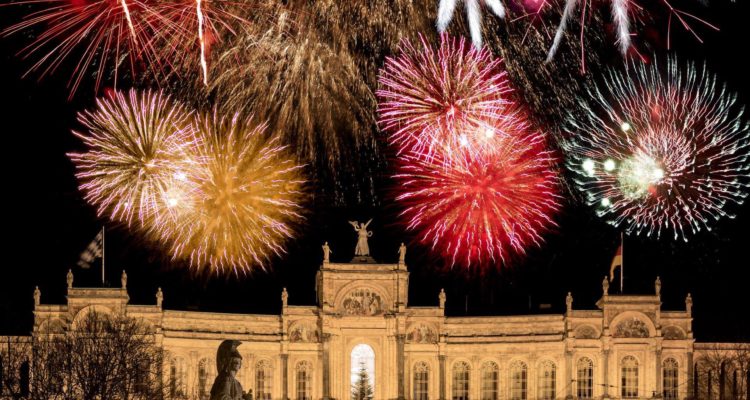 Munich
New Year's Eve, or Silvesterabend, as it's known in German, is always fun in Munich. Every restaurant has a special menu on offer, and parties seem to be happening on every corner. The city has numerous official fireworks displays, so they're hard to miss, but Marienplatz is one of our favorite places to watch the sky light up. Keep your eyes open, as many locals set off their own fireworks at the stroke of midnight, and the party really cuts loose. Be sure to bundle up, and don't forget the red underwear, which is said to ensure a happy love life if you wear it on New Year's Eve.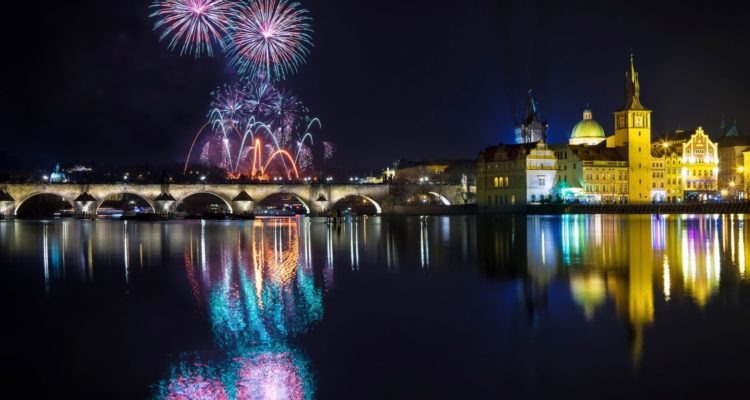 Prague
Prague plays host to a pretty wild New Year's Eve party, with the city center and virtually every park from Old Town to New Town filled with revellers dancing, drinking, singing and lighting fireworks. Old Town and Wenceslas Square are the locations of the city's official parties, and there are also cruises, galas, concerts and much more happening at some of Prague's most iconic venues. The sky erupts with unofficial fireworks displays at midnight, and the riverbank, Letná Park, and Riegrovy Sady are some of the best places to take in the show. Depending on the politics of the city, if there is an official fireworks display it doesn't take place at midnight but instead at 6 PM on New Years Day (so the kids can watch). If you're going to be in Prague, as your local JayWay contact for tips on where best to watch the spectacle from.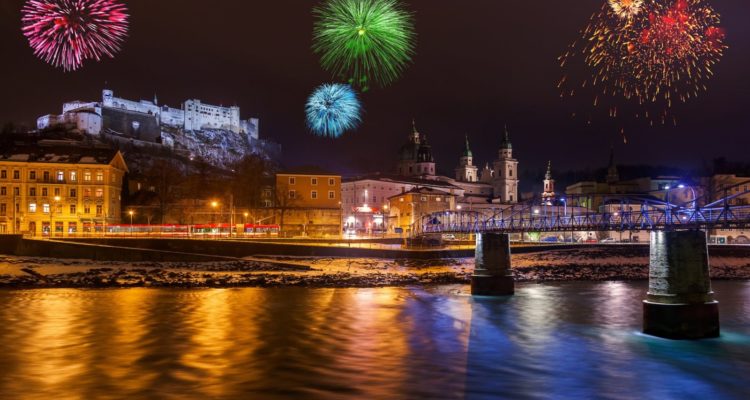 Salzburg
Salzburg is a particularly atmospheric place to celebrate New Year's Eve. You'll find it all here, from live performances to rich cuisine and fireworks at midnight, lighting up the sky above Hohensalzburg Fortress. It's beautiful. There's a party zone in the historic center, and an open-air stage on Residence Square. Dancing the Blue Danube Waltz on one of the historic squares at midnight is an old tradition in Vienna, and a must for visitors.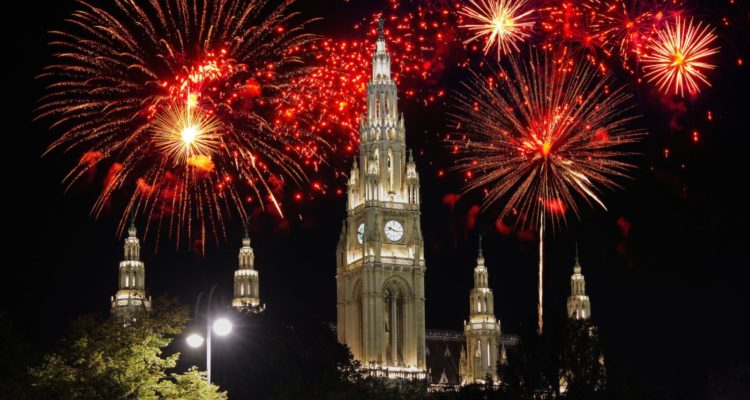 Vienna
Vienna seems to transform into one big party on the last night of the year, with parties and dancing spilling into the streets. There's a New Year's Eve Trail in Old Town, where one party leads to another, with numerous stages, tents and food stands, and plenty of opportunities to let your hair down. There are also many gala dinners and festive balls in the city's opulent operas and concert halls.

Stephan Delbos is an internationally published writer and editor. Born in the US, he has lived, worked and traveled in Europe for a decade. He's fond of oysters and arid martinis.