If you're looking to take a break from soaking up the atmosphere and history in the Slovenian capital, our day trips from Ljubljana offer a wide variety of options, including several new additions to the line-up this year.
Most of our excursions from Ljubljana are with a private driver, so the cost doesn't change much (apart from entrance fees) whether you are travelling solo or in a group of up to 5 people and so represents very good value for groups.
Going underground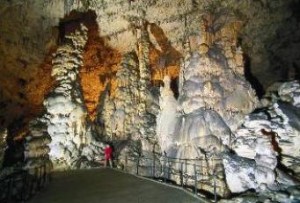 The caves at Postojna are the country's most visited and with 5km of them open to tourists, you'll want to stay close to your guide. In the caves are magnificent halls and a concert hall, which due to its outstanding natural acoustics is often used for classical concerts and has room for an audience of up to 10,000.
On the same day trip to Postojna and continuing the cave theme, you will also visit Predjama Castle, a beautiful renaissance castle built in the mouth of a cave.
Picture postcard lakes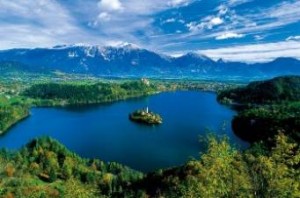 No vacation in Slovenia is complete without a trip to Bled and its surroundings. The famous lake, with its island are picture postcard classics. Some of our guests choose to stay overnight there and we have plenty of accommodation options in and around Bled but if you're short on time, a visit to Bled is a major part of the day trip we offer, with a private driver, that starts with a visit to Radovljica and the medieval Thurn Castle. Then on to Bled and the opportunity to swim in the lake, just stroll around it, or our recommendation – take the boat to the island in the middle, or you could visit Bled Castle, perched above the lake. If you're a dessert fiend, you've got to try the famous Bled sweet cream cake. After Bled, the excursion continues to Bohinj Lake in the Triglav National Park. The tour concludes with a stop at Slap Savica, a natural mountain jewel with a 78 M high waterfall.
Go Coastal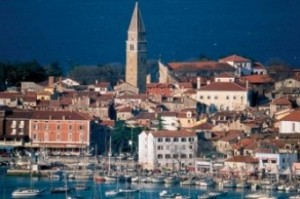 Slovenia's tiny stretch of coastline if compact enough that you can visit all of it in a day on our coastal cities tour with a private driver. Starting at Koper, a city with a medieval centre that has preserved much of its Venetian architecture, you will move on to the charming seaside resort, Izola, which was once an island. In Piran, a seaside fishing town, you can sample the catch of the day for lunch before heading to Portoroz, the lively centre of coastal tourism. Later in the day you can visit the salt flats, right near the Croatian border, where traditional salt-making methods are still in use to this day.
Wait, there's more!
This is just a taste of the day trips we offer for your vacation in Ljubljana – there's much more besides, including an excursion to Venice, or a wine tour. If you're feeling inspired, get in touch and we'll get straight to planning the ideal Ljubljana vacation for you.

Ana has managed the Adriatic destinations offered by JayWay Travel since 2007. Her passion for the region's culture and tradition is apparent in her participation as member of a nationally recognized acapella group.