For many western travelers, and especially those from the U.S., Russia remains a destination that's more talked about than visited. That's just one reason JayWay Travel has made Russia one of the newest destinations on our map. With Moscow and St. Petersburg as our first two cities in Russia, we've already seen just how alluring this country can be. As with any other worthwhile destination, the Russian capital offers no shortage of things to do. It can actually be rather overwhelming. So we've put together this handy guide for travelers. Here's how to make the most of your trip to Moscow.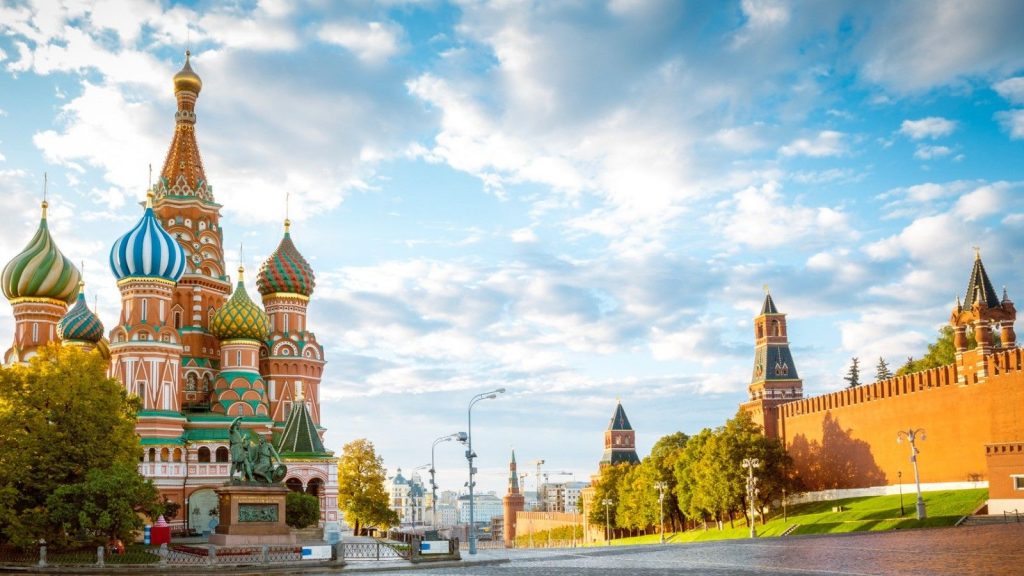 Jump to a section of this article
First, a little history
For nearly 1,000 years, Moscow has been the capital of Russia. Instantly recognizable, it has always played a central role in the myths and history of Russia. According to Lewis Carroll, Moscow is "a wonderful city, a city of white houses and green roofs, of conical towers, of bulging gilded domes, of churches which look, outside, like bunches of variegated cacti." Sounds great, right?
In today's Russia you will still see remnants of the Soviet past. But this history rubs elbows with modern wealth and development. Sure, you can see Lenin's Mausoleum and plenty of communist-era architecture. But you'll also see fancy cars and upscale restaurants. Religion still plays an important role in Moscow too. Some of the most dramatic architecture in the city comes in the form of synagogues and mosques.
This unique mix of old and new, high and low, makes Moscow one of the most vibrant cities on the Continent. Russia's capital has enough to keep visitors busy for months. So, how can you make the most of your trip to Moscow?
Start with a lovely stroll
Yes, there's too much to see in Moscow. But that doesn't mean you should stress about it. There are numerous parks in the city where you can enjoy a lovely stroll. Gorky Park is a fun green space that's bustling with cafes and outdoor events. Keep walking along the riverbank, popping into any cafes and restaurants that look alluring. If you walk far enough you'll get to the Sparrow Hills (Vorobyovye Gory). From here you can either turn around and walk, or take the metro back to the heart of the city.
Speaking of the metro, you'll want to get acquainted with the many different options you have for getting around Moscow.
How to get around Moscow
Taxis in Moscow are affordable. Unfortunately, you can't really flag down an official metered taxi in the street. Also, most taxi drivers and dispatchers do not speak English.
You will want to avoid unofficial taxis in tourist areas. They use a meter that goes by an inflated rate. A 10-minute ride can easily cost RUB3,000 instead of RUB400. Make sure to negotiate a fixed price before getting in the car. Apps such as Uber, Yandex Taxi, and GetTaxi are popular and reliable in Moscow and the rating systems and customer support force the drivers to be accountable.
Of course there are also plenty of options for public transportation in Moscow. The metro goes just about everywhere and is relatively cheap. Some of the stations are also architectural sites in themselves. The easiest way to pay for metro fares is to buy a red paper ticket with a number of pre-loaded trips from the ticket booth. These tickets also work on the buses and trolleys, which cover all the major streets.
Then there's the Marshrutka, which basically a minibus. They follow similar routes as many bus lines and have a similar numbering system. Depending on the route, the fare is paid in cash to the driver upon entering (usually RUB50) or via a Troika card. They generally are faster and more efficient than buses, although the drivers are much more reckless. If you need to get off, you have to shout: "Остановите здесь!" (Astanaviti zdes, meaning "Stop here!") loud enough for the driver to hear.
Finding wifi in Moscow
Your hotel in Moscow should certainly have wifi. If you're looking for a connection while sightseeing, head to a cafe, bookstore, or restaurant. Many public places like metro stations or the Domodedovo airport offer wifi, but this requires you to have a Russian phone number to confirm a verification code before logging in.
Dress appropriately for Orthodox churches and cathedrals
Many of the churches and synagogues in Moscow are stunning works of devotional design and architecture. The Orthodox churches are some of the most impressive. But if you do visit any Orthodox churches in Moscow, be aware that there is a particular dress code that is often strictly enforced. This means women and men should cover their legs and shoulders. No shorts or tank tops! Women should cover their hair before entering and men should take off their hats. If you find yourself being yelled at in a Moscow church, this might be the reason!
Don't drink the water
Most Moscow locals drink mineral water, and visitors to the city are generally advised not to drink the water from the taps. Showering and brushing your teeth is generally not considered harmful. But if you're drinking water or cooking with it you should boil it before use. It's easier simply to drink bottled water. If you prefer water without carbonation, ask for "voda byez gaz" (water without gas).
Don't photograph government buildings
This one might be hard to believe for Western tourists. But I'm serious! You can get in real trouble for photographing official buildings in Moscow, whether they belong to the government or the military. If you're not sure, don't risk it. Many travelers in Moscow have been arrested and even fined for taking photos of the wrong buildings.
Don't miss the museums
It might sound like there are many warnings about Moscow. But above all it is a vibrant city of alluring culture. It's really worth a visit. Contemporary culture is something you won't want to miss. The museums, operas, and theaters are all well-worth your time. It can be hard to choose which museums in Moscow to visit. If you want to see a lot at once, head over to VDNKh in the Ostankinsky district.
The area and its buildings were originally designed for showing off the wonders of the Soviet economy and their commitment to innovation. There are several pavilions and wide-open grounds that today host different restaurants, cafes, memorials and monuments. There's even a space museum!
One last thing to keep in mind when you visit Moscow: have fun!
Are you planning a trip to Moscow? We're Russia travel experts. We'd love to help you plan your dream vacation. Just get in touch to learn more!

Stephan Delbos is an internationally published writer and editor. Born in the US, he has lived, worked and traveled in Europe for a decade. He's fond of oysters and arid martinis.