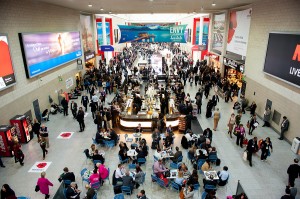 JayWay's Marketing Manager, Charlie and company founder and CEO, Jay, will be at a couple of travel industry events in Europe this fall, so any of our guests, past and future, existing partners, potential suppliers, journalists, bloggers and travel agents who'd like to meet, please get in touch.
Jump to a section of this article
TBEX Europe – Athens 23-25 October 2014
Charlie will be attending The Travel Bloggers Exchange conference in Athens and there for a day or so either side. We are keen to connect with travel bloggers, whether it's just for a chat or to work out some ideas of possible collaborations.
WTM London – London 3-6 November 2014
Charlie and Jay will both be at World Travel Market in London for the duration of the event and will be looking to meet up with our existing hotel and tour partners as well as make new contacts. Any journalists and bloggers who are attending and are interested in finding out more about JayWay Travel, we'd love to talk to you.
Guests Past & Future
If any of our past or future guests happen to be in any of these locations, we'd be delighted if you have time to meet up for a coffee.
Travel Agents
Our travel agent business is growing year by year as agents come to rely on us to provide their clients with excellent levels of service. Any travel agents attending either of these events who would like to sell our custom tours of Central & Eastern Europe, either on a net or commission basis, should get in touch.

Charlie is head of marketing at JayWay Travel. A long-term Prague resident, his interests are cooking, eating out, cycling, skiing and of course, travel.