These are exciting times for American travelers to Central and Eastern Europe, as two airlines will soon offer direct flights from American cities to great European destinations.
Polish airline LOT will launch direct flights between Budapest, Chicago and New York in the summer of 2018. LOT joins American Airlines, which will have direct flights from Philadelphia to Prague and Budapest, as well as a flight from Chicago to Venice, starting next spring.
LOT's round-trip flights will leave Budapest at mid-day and arrive back the next morning. Flights to New York will operate on Monday, Thursday, Friday and Sunday. Flights to Chicago will be on Tuesday and Saturday. All of the flights will be on a Boeing 787 Dreamliner and should attract 160,000 passengers each year.
American Airline's flights, on a Boeing 767-300, leave Philadelphia at 6:30 pm and arrive in Prague at 9:05 am the next day. Return flights from Prague leave at 11:30 am and arrive at 3:10 pm.
Traveling to Central and Eastern Europe just got easier
These direct flights are great news for American travelers to Central and Eastern Europe. They open up a world of easy travel possibilities. In the past, American travelers to Europe typically had to endure a groggy early morning layover in Europe before getting to their final destination. Now they can simply fly direct. Arriving fresh-faced and bright-eyed is certainly preferable. So now the only difficulty will be to choose where to travel! We have a few suggestions.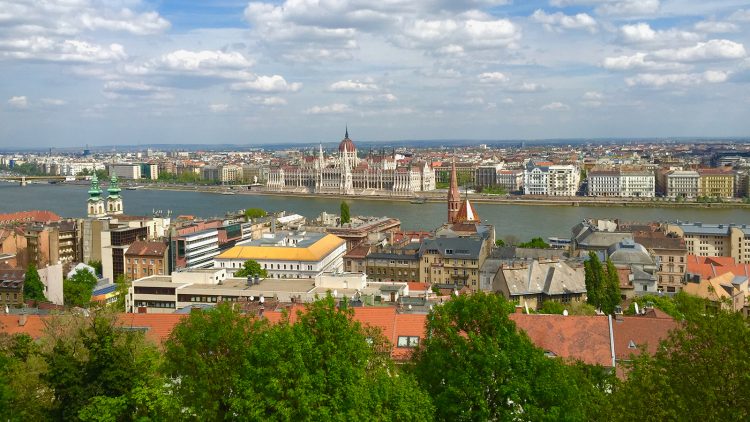 See the best of Budapest and the pinnacles of Poland
The LOT flights to Budapest bring travelers to the perfect starting point for a Budapest to Krakow to Warsaw travel itinerary. Touching down in Budapest positions travelers perfectly to explore the region of Central and Eastern Europe. Buying an open jaw ticket is usually only a fraction more than a round-trip and saves a ton of time!
Why visit Budapest? This stately city on the Danube river boasts a rich atmosphere of fine art, cuisine and impressive architecture. It's also an ideal place to enjoy some relaxation. Budapest is famous for its thermal spas, which you can find throughout the city. This is a great destination to begin and end a European vacation.
If you do decide to continue your tour of Central and Eastern Europe in Poland, you won't be disappointed. Krakow is the historical capital of Poland, a cultural center with a unique spirit. Hearty food and drink are at the top of the list of things to do in Krakow. The architecture is also very impressive, as Krakow emerged relatively unscathed from World War II, unlike the rest of Poland. History buffs will especially enjoy exploring this special city.
Warsaw is another must-see city for any comprehensive tour of Central and Eastern Europe. The largest city in Poland, Warsaw, boasts a UNESCO-listed historic center. There's also a rich cultural life here, along with an exciting nightlife and fantastic restaurants.
Driving from Budapest to Krakow takes about six hours. The drive from Krakow to Warsaw is shorter, at about four hours. We recommend hiring a private driver, which is more affordable than you might think. Of course the train is also an option, but that takes longer than driving.
The most convenient way to see the Czech Republic
But Hungary and Poland aren't the only countries you should see in Central and Eastern Europe. Flying on American airlines from Philadelphia to Prague is the perfect start to a 10-day Czech Republic itinerary.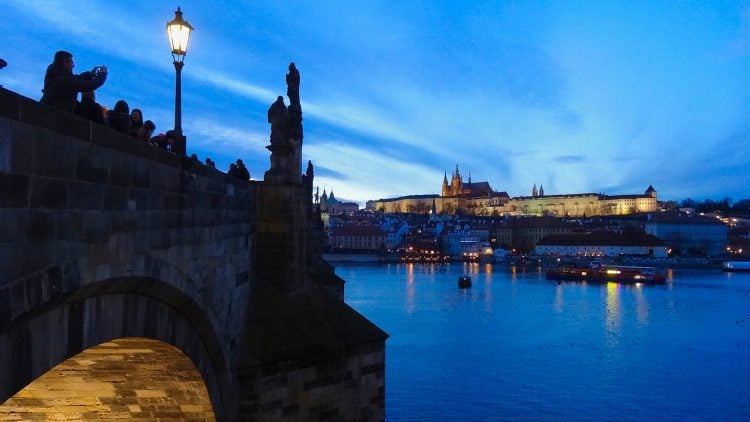 Touching down in Prague feels a little like traveling back in time. The Golden City, also known as the City of 100 Spires, will enchant you. This is another city, like Krakow, that came out of World War II unscathed. Prague boasts some of the finest classical architecture in the region. The sights are breathtaking, the museums are phenomenal, and the cuisine is hearty. Oh, and the beer is some of the best in the world. But there's more to see in the Czech Republic than just the capital city.
Most travelers to the Czech Republic don't get beyond Prague, but there's much more to experience in this country. JayWay's 10-day tour itinerary will allow you to explore the interesting diversity of this wonderful destination in the heart of Europe. There's Cesky Krumlov, a UNESCO-listed medieval Bohemian gem that feels like a fairytale. You'll also get a chance to visit rising star Brno, reliving its late-Habsburg era heyday on the back of a tech boom. Once a sleepy backwater, Brno has recently become a shining star of the Czech culinary and cocktail scene.
The last stop on this 10-day tour is Karlovy Vary. This is an ornate spa town founded by Charles IV, the most famous Czech in history. Along the way you'll enjoy the support of our expert local team based in Prague. They'll give you the background of all the incredible places you visit. Travel between cities is fast and simple. At the end of the tour you'll return to Prague. Then you'll simply have to catch your flight back to the US! Enjoying the best of Central and Eastern Europe has never been easier. So why not take advantage?
JayWay Travel is a New York-based custom tour operator providing an authentic and personal travel experience since 2006. We are much more than just a travel agency. We have local offices in Dubrovnik, Split, Zagreb, Prague, Budapest, Berlin, Krakow and Tallinn. Experts in Central & Eastern Europe, we can offer the best of each destination. We'd love to help you plan the holiday of your dreams. Just get in touch!

Charlie is head of marketing at JayWay Travel. A long-term Prague resident, his interests are cooking, eating out, cycling, skiing and of course, travel.