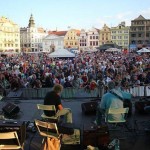 Each year in Europe, two 'capitals of culture' are named. The idea originated back in the 1980s to bring together European nations and are a wonderful way for lesser known cities to promote their culture and traditions. They are also positive economically thanks to infrastructure improvements and a boost in tourism. The cities plan a full year of cultural activities and if you are planning a trip to the Czech Republic this year, you may want to consider a stop in Pilsen (Plzeň in Czech), chosen alongside Mons in Belgium.
Pilsen equals beer in many people's minds; it's the birthplace of the original Pilsner Urquell. But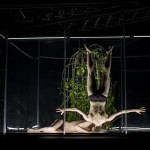 there's much more history to this vibrant town, something that will be showcased through Pilsen's main project, Hidden City. Dubbed an 'unconventional guide to Pilsen' it's an interactive map that encourages curious visitors (and residents) to delve into the streets and stories of the city. Architecture fans will want to look closely at Pilsen's buildings and explore their design more in depth via the Pilsen Architecture Manual. No matter when you'll be visiting there will be something to do; here is an event program which you can search by date. Events which look particularly interesting are the Islands of Land Art, the ten circus productions held in a tent on the main square throughout the year and the international dance platform running in June. From opera to art to theater to sport, all tastes are accounted for.
2015 also marks the 70th anniversary of the end of World War II and Pilsen celebrates slightly differently to the rest of the Czech Republic. Liberated two days before Prague, on May 6, 1945, by General Patton, Plzen always puts on an event to mark the occasion and this year will be no exception, with a Liberation Festival running for 5 days, May 1 to May 6 with American rockers Lynyrd Skynyrd opening proceedings with a live concert.
Thanks to the full events and activities calendar this year, you could easily spend a couple days in Pilsen. You can read more about Pilsen's everyday attractions here and beer lovers will also want to consider a brewery tour; highly recommended. Pilsen can be visited on a day trip from Prague, either with a private driver or for the more adventurous, Czech Railways run regular high-speed Pendolino trains between Prague and Pilsen, with a journey time of around 1 hour 20 minutes. Normal express or EuroCity trains make the journey in around 1 hour 40 minutes, the biggest problem being that the last train back to Prague is around 9pm.
Planning a trip to the Czech Republic? We'd love to put together a Czech Republic travel package just for you. Get in touch to find out more!
Pilsen's main square, courtesy of Pilsen European Capital of Culture 2015
Dance Platform, courtesy of Pilsen European Capital of Culture 2015

Jacy is a travel journalist who likes art, culture, design and architecture. When not in Prague, she's most likely wandering the streets of other European cities, checking out their neighborhoods, their art and their coffee.