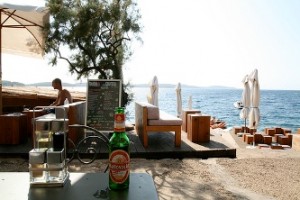 This is our choice of 8 restaurants in Hvar.
1.MARINERO,Majerovica 12
Situated in a quiet alley, Marinero serves up simple and fresh seafood dishes at good prices.
2.LUNA, Petra Hektorovica
With a great choice of seafood dishes as well as meat, Luna's colorful decor and rooftop terrace will lift the spirits as well as satisfy your appetite.
3.ALVIZ, Dolac
Just outside Old Town, featuring some Dalmatian speciality dishes, like 'meat under a bell'.
4.MACANDO, Groda
Always fresh fish and homemade wine
5.GARIFUL, Riva Promenade
The place to be seen, with an ideal location on the main promenade. Always fresh fish dishes as well as lamb cooking on the spit are specialities.
6.KOGO, Pjaca
Fresh,well prepared pizzas and pastas coupled with a great location in the main square
7.BUBBA GUMP, Majerovica
Great place for lunch and to spend the afternoon. Comfortable sun beds on the water with table service available to serve you food and drinks.
8.DIONIS, Pakleni Islands – Sveti Klement
Set in a stone house in a remote area, Dionis' big draws are the fresh fish and homemade wines producted in the vineyards around the restaurant.
Planning a trip to Croatia? We'd love to put together a Croatia travel package just for you. Get in touch to find out more!