Updated December 2019
You might expect a travel company's blog to only talk up the positives of our destinations. But we're realists. We recognise that there are some things best avoided, or at least approached with healthy caution. So, in no particular order, here are 10 things to avoid in Prague:
Jump to a section of this article
Sightseeing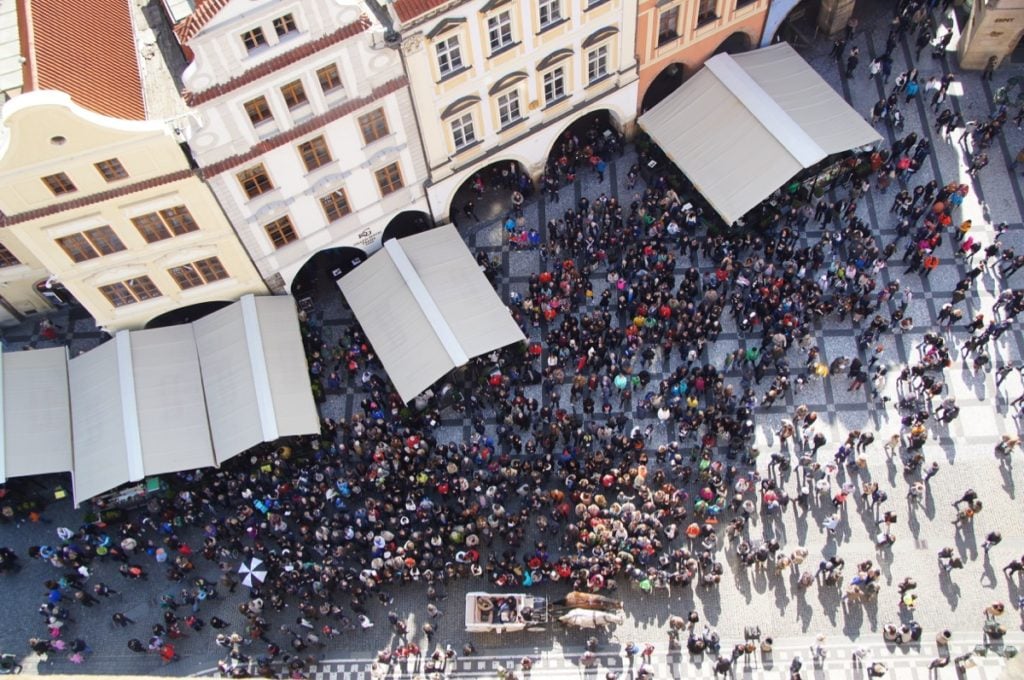 Wasting Time Waiting for the Cuckoo
The famous Astronomical Clock on the Old Town Hall in Old Town Square is a thing of beauty. The cuckoo is an impressive feat of engineering, considering its age. The size of crowds that gather on the hour, every hour till 10 pm, to watch it would make you think it's worth hanging around for.
What to do instead: don't sweat it, you can always watch the video
If you don't happen to be in the Square in time to catch it, don't worry. You're not missing anything so special, and in case you do, you could watch this video. The most impressive thing ever seen on the Old Town Clock Tower is the video mapping which was created to commemorate the 600th anniversary of the astronomical clock.
Charles Bridge in the Middle of the Day
For most of the day from late spring to early autumn, Charles Bridge is heaving with crowds. It's easy to see why. Decorated with statues, Charles Bridge just drips history. It's also the quickest route from Old Town to Mala Strana. However it's one of those things that is far better when you have it (almost) to yourself.
What to do instead: go in early morning or late evening, or admire from afar
Go early in the morning, or later at night and you can truly appreciate it. Detour south and cross at Strelecky Ostrov (Shooter's Bridge). That way you'll have the chance to snap some picture postcard photos of Charles Bridge itself with the Castle behind. Go in the morning to catch the best light. The many caricaturists and art sellers on the bridge pack up in the evening, easing the flow. After 10 PM or so the bridge is much quieter too.

One other possibility is admiring the bridge from afar. Our favorite views are from the embankment just south of the bridge on the Old Town side or go a bit further and cross at Strelecky Ostrov (Shooter's Bridge). That way you'll have the chance to snap some picture postcard photos of Charles Bridge itself with the Castle behind. Kampa Park on the Mala Strana side between Shooter's Bridge and Charles Bridge is a delight to walk through as well.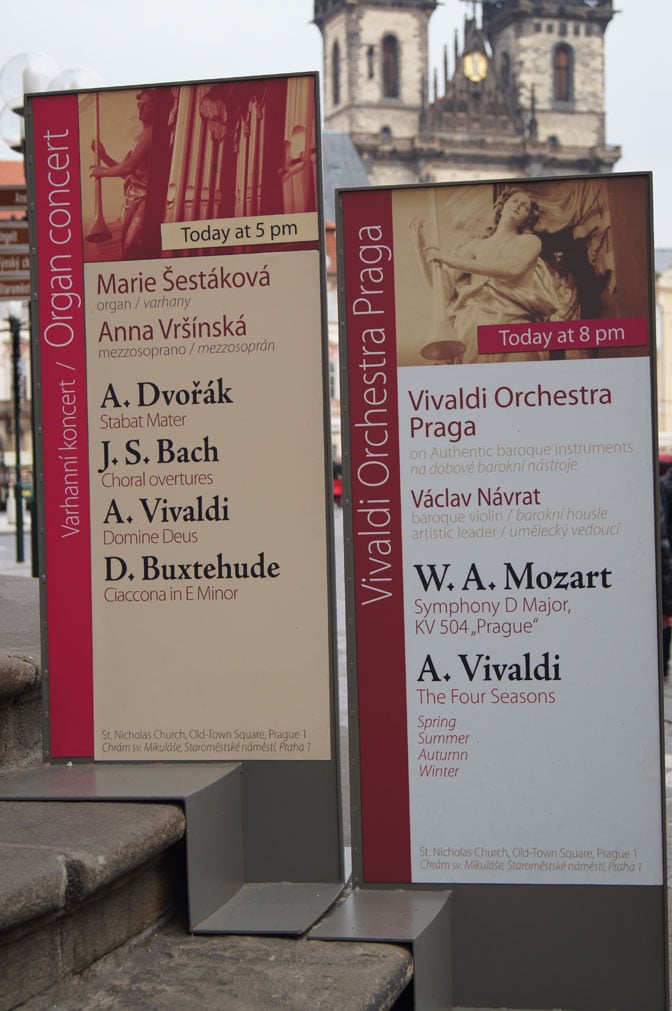 Classical Concerts Designed for Tourists
There are plenty of organizers taking advantage of the desire of visitors to Prague to attend a classical concert. Usually the concert will be a "greatest hits of classical." The musicians are all trained artists but they're not the symphony orchestra players you'll hear at a proper concert. The venues, while historic, are not usually purpose-built concert halls.
What to do instead: plan your trip for when the real orchestras are playing
Prague has a number of full orchestras, but they tend to take summer off so time your visit to avoid the period from mid July to the end of August if you want to take in a full orchestral concert.
Read more: our advice on where to see classical concerts in Prague.
Getting around
Getting Pickpocketed on the 22 Tram
The 22's route, particularly the stretch from Karlovo Namesti to past Prague Castle makes it a great way to see a lot of the city in one go. Pickpockets take full advantage of this, operating in gangs. They create a distraction while one of them swipes your phone, wallet or purse.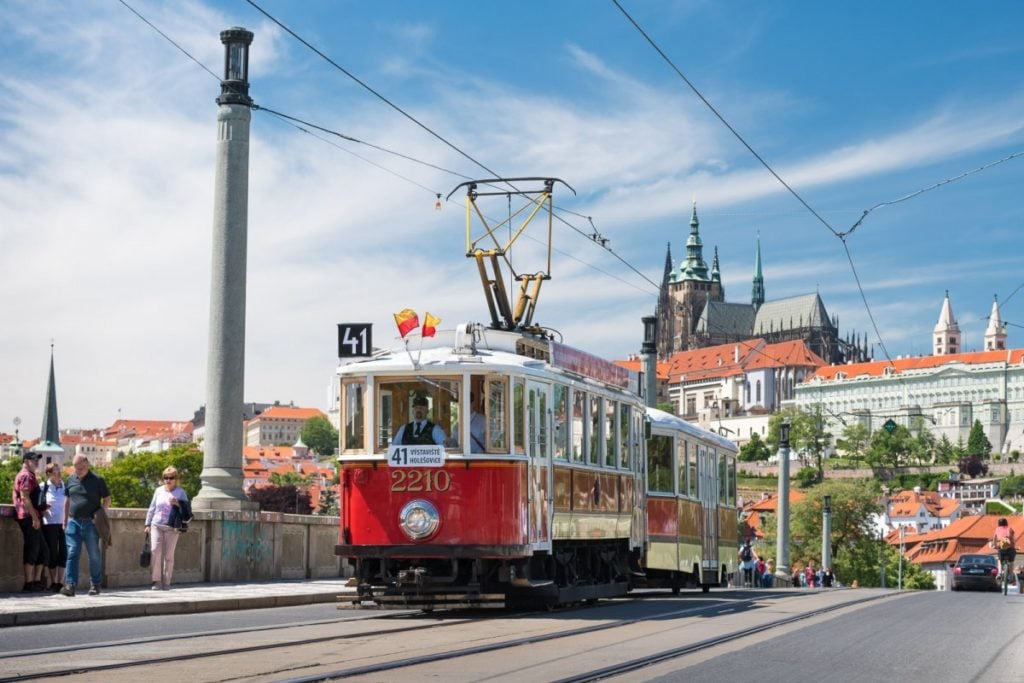 What to do instead: be vigilant, or take a "historical tram"
As in any crowded place, always watch your valuables, don't show thieves where you put your wallet or phone, and keep your bag or purse closed, with the zip facing you if possible. For a real fun tram ride (though a bit of a boneshaker) the public transport company runs a special "historical" tram, route 41. You buy your ticket from the conductor on board, regular public transport tickets aren't valid.
Getting Ripped off by Taxis
Even Prague's mayor was overcharged when he went undercover as an English-speaking tourist a few years ago. Over-charging is still an annoyingly common occurrence.
What to do instead: use an app or do your homework
We recommend using an app like Bolt or Liftago to hail a cab, but if you must take a cab off the street, read this blog post.
Shopping and money
Tacky Souvenir Shops
Russian Matrioshka dolls aren't Czech. Neither are Ushankas (furry Russian hats, often with a hammer and sickle badge on). Knock-off Champions League football team shirts, made in even worse conditions than the official merchandise, should also be eschewed.
What to do instead: look for true Czech-made souvenirs
Better to visit the shops selling genuine handmade Czech wooden toys, or other Czech-made items, like garnets if buying jewelry or locally sourced organic beauty products.
Read more: Check our What to bring back from Prague post for souvenir shopping ideas.
Rip-off Exchange Offices
Most money exchange offices proclaim 0% commission and post very attractive rates. But an asterisk will tell you these only apply for "VIP customers," or to those changing over €1000. The real rates that apply to your transaction probably are a lot worse. And NEVER exchange money on the street! You don't know what you're going to get. It could be anything from forged notes to out-dated currency to currency from another country.
What to do instead: go to a bank or one of our tried & tested exchange offices
Play it safe and go to a bank or one of a couple of places we've tested ourselves and found to offer good rates. Those companies are: Alfa Prague and Broadway Change.
Food & Drink
U Fleku's Pushy Waiters
At U Fleku the brewed-on-the-premises dark beer's good. But the accordion music and pushy waiters trying to sell you overpriced shots of Becherovka detract from the appeal. For the price of 3 shots you could buy a half-liter bottle in a supermarket. The warning about pushy waiters applies throughout the center. Don't feel pressured into taking overpriced shots of absinthe, Becherovka or slivovice.
What to do instead: just say no, or head elsewhere
It's fine just to say no, and U Fleku's signature dark beer is worth sampling. If trying different beers is what you're after however, you'll pay less in Prague Beer Museum. Or go to another microbrewery such as Pivovarsky Dum.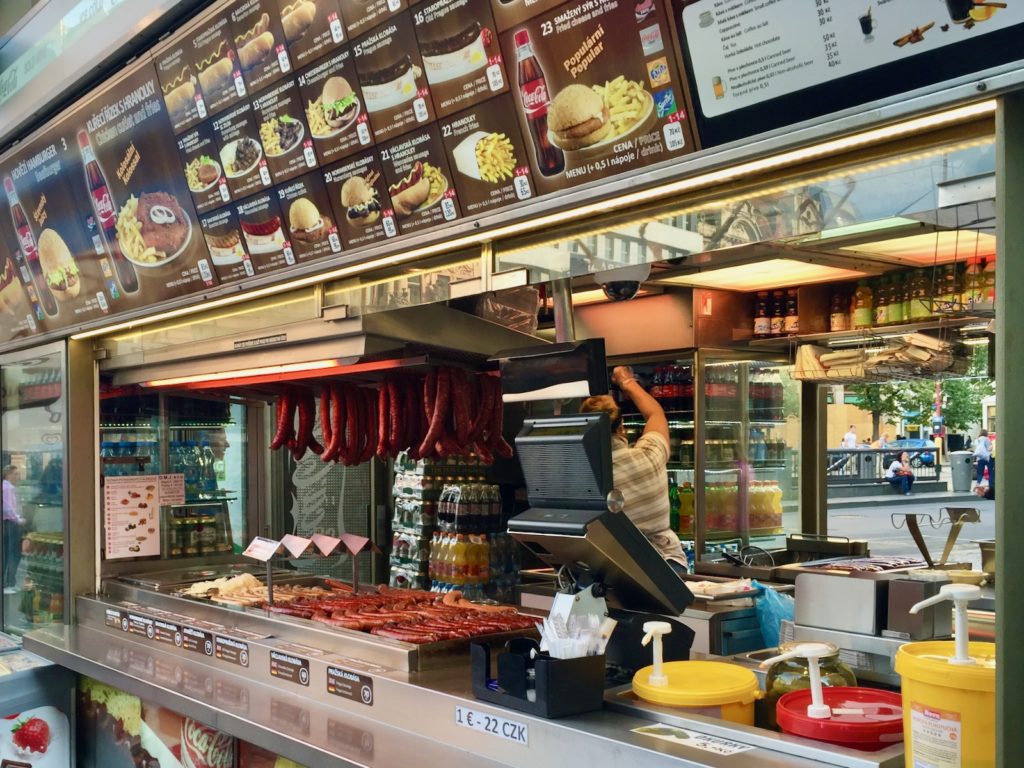 Wenceslas Square Sausages
Wenceslas Square is far from Prague's loveliest square. But as the scene of pivotal moments in the Velvet Revolution there are a few things to recommend it. A visit to Prague isn't quite complete without a short stop at the top of the square. Here you can admire the National Museum building. You should also take the obligatory photo of the King Wenceslas on a horse statue. Or see the subersive version by controversial Czech artist David Cerny in Lucerna Pasaz, just off the square. The main thing to avoid here are the fast food klobasa stands. The sausages might seem like a good idea but they're not as appetizing as they look.
What to do instead: head to a farmers' market
Want to try this classic of Czech cuisine? Do so at one of the many farmers' markets like Naplavka on Saturdays or the almost-daily one at Jiriho z Podebrad square (there's a metro stop of the same name).
Restaurants on Old Town Square
The majority are tourist traps with overpriced beer. No Czech would eat here. If you want to watch the world go by while sitting on the square then by all means do. But realize you're paying 2-3x more than you should be. By all means have a drink (that's still overpriced, but your exposure is limited) but save your calorie budget for somewhere more deserving and delicious.
What to do instead: try Mincovna, or a just-off-center neighborhood
One notable exception being Mincovna, though there are only a few benches outside. Want to eat where the locals do? Head to Karlín, a gentrifying neighborhood that's a couple of tram stops from the center.
Read more: our guide to Karlín, all about one of the world's 50 coolest neighborhoods
Cheap Czech Red Wine
Locals are known to mix red wine with cola. That might sound barbaric but there's a reason. Czech wine comes in two varieties: cheap and largely not worth drinking, or quite expensive. An exception to the rule is if you're in a wine region in Moravia. They're only half joking when they say they keep the best stuff for themselves. If you're feeling adventurous and want to splash out on a Czech red, bear in mind it won't be as full-bodied as what you might be used to. The climate just isn't right for wines like those in Spain, Italy or California.
What to do instead: try the white
On the other hand Czech whites can be perfectly drinkable. They have a character very similar to Austrian and German wines. Recent efforts by Czech wine producers to improve the quality of their wines is paying off. The wines are usually indicated with a grape variety. Rulandské šedé is Pinot Grigio/Pinot Gris. Veltlínské zelené is Gruner Veltliner (a German variety). Ryzlink Rýnský and Ryzlink Vlašský are varieties of Reisling. Other varieties are named the same or similar to the varietal names you will recognise: Chardonnay, Sauvignon, Tramin (Traminer) and Muškát. If you get to choose, always pick a bottle that shows a year. Ones without are more of the table-wine level.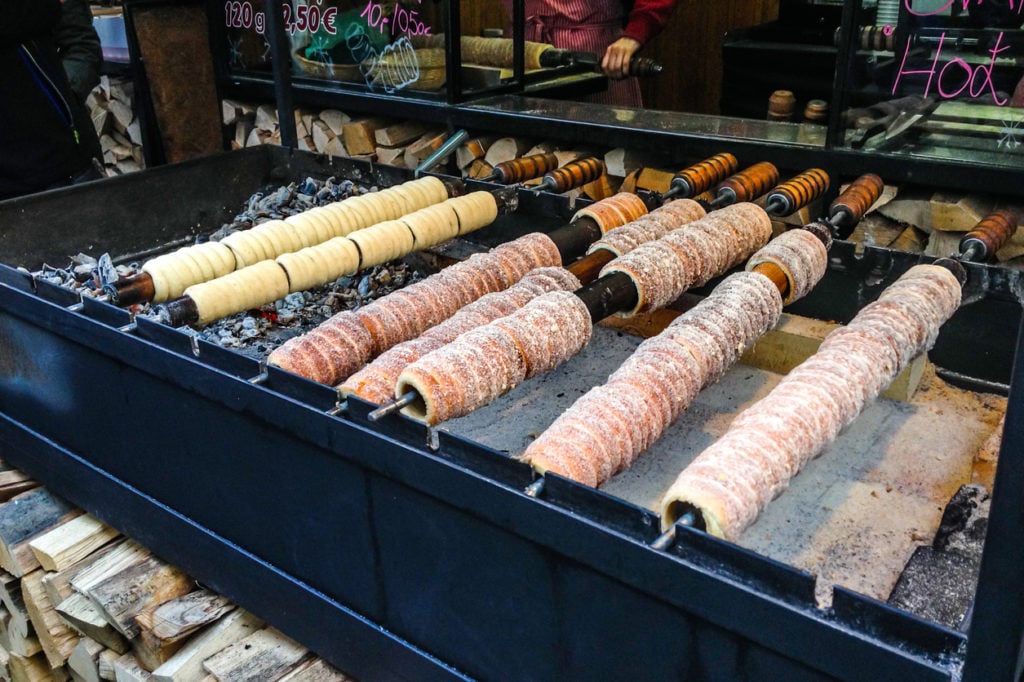 Bonus item: Trdelnik (chimney cake)
There's nothing particular wrong with this vanilla-sugar dusted sweet, but it's not 'Old Bohemian' by any stretch of the imagination. Most Czechs had never heard of it till Trdelnik stands started popping up on Old Town Square. In recent years there was a craze of making cone-shaped trdelnik and filling them with soft-serve ice cream.
What to do instead: have it in Hungary
The Hungarians have the most legitimate claim to it, though it originated in the Hungarian speaking part of Transylvania. If you're going to Budpest on your Central European travels, have a kürtőskalács there instead! We've also spotted it in Brasov, Romania, true to its origins.
Just because we've told you 10 things to avoid in Prague doesn't mean you shouldn't visit! We love Prague to bits and we'd love to help you plan a fabulous Central Europe vacation. Just get in touch and we'll create a tour package tailored to your interests!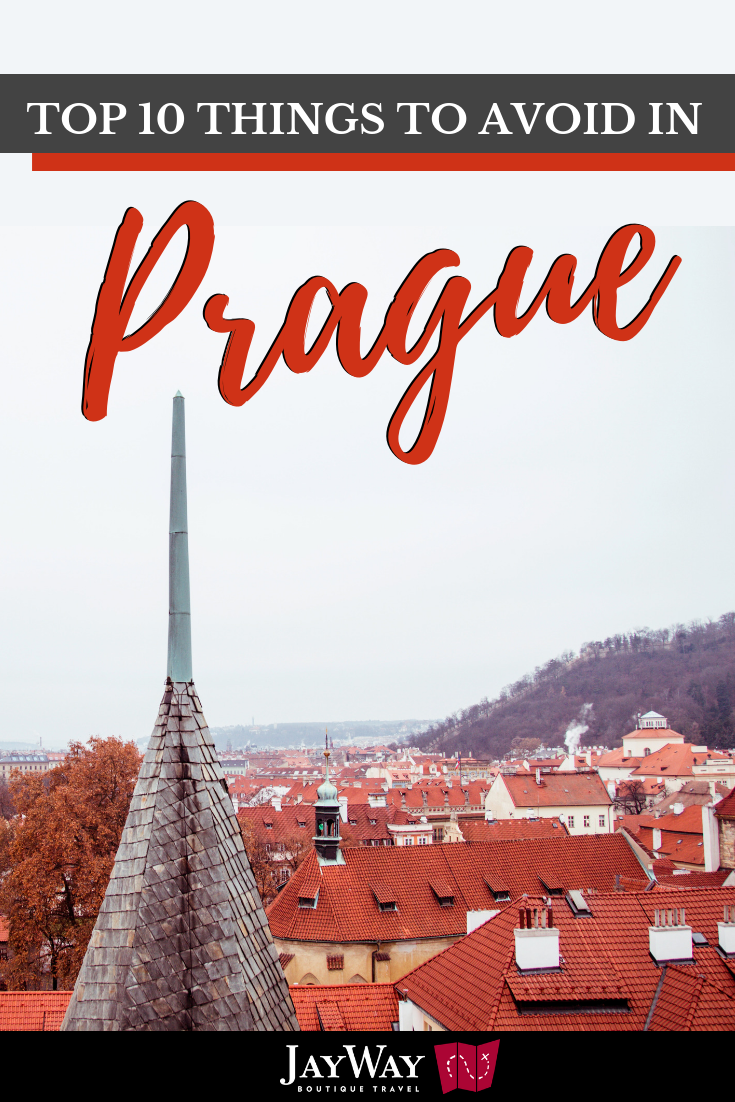 Charlie is head of marketing at JayWay Travel. A long-term Prague resident, his interests are cooking, eating out, cycling, skiing and of course, travel.