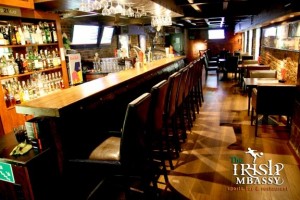 If you happen to be in Krakow when the Super Bowl is on (from late on Sunday 6th February), don't fret that you'll miss it. We've found a couple of places that will be screening the big game.
The Irish Mbassy – An Irish owned and run sports bar (the biggest in Poland!) is your guarantee of a good time. 10 Plasma screens on 3 floors, Irish cuisine as well as an international menu consisting of burgers, wings, curries and steaks means you'll get a good view of the action and won't go hungry either.
Sport Bar – The name says it all. You'll want to eat before you go as the food menu is somewhat limited (toasted sandwiches and a chilli soup were all we could find). A half liter of Polish beer will set you back 6 Zloty (a touch over $2).