Gorgeous architecture, superb art, and a feast of tastes and flavors. From exquisite wine and freshly baked croissants to top-quality chocolates, world-renowned cheese, and Michelin-starred gastronomic experiences, a trip to France, Belgium, the Netherlands, and Luxembourg is a culinary and cultural journey like no other. Nestled in the heart of Europe, these four countries are among the most elegant destinations in the world, and we're here to customize the perfect trip to France and Benelux for you.
Popular Itineraries for France & Benelux Tours
Every France & Benelux itinerary we create is unique, according to your exact travel dates, and your accommodation and activity preferences. However, on this page, you will find a selection of itineraries that combine these four countries, based on different themes. Our suggested itineraries provide you with the inspiration you need for your own private tour across France, Belgium, the Netherlands, and Luxembourg. For each of these itineraries, you can get a rough idea of the price using the Price Guide function. Apart from the capital cities, we cover several other destinations in these four countries and our expert trip planners will work with you to craft the perfect itinerary for France and Benelux, incorporating any other places in nearby countries you would like to see on the same trip.
France & Benelux Vacation Reviews
4.9 / 5
Average of our Guest's Ratings of our vacation packages to these destinations. Based on 68 reviews
Our France & Benelux vacation packages provide a hassle-free way to see these captivating countries. We take care of all the details, all you have to worry about is enjoying the one-of-a-kind experiences that will make this the vacation of a lifetime. Below you'll find the most recent three reviews and testimonials from guests who have visited the France & Benelux states with our help recently.
Jennifer & Darren
Nebraska
The communication and assistance we received during the planning process was excellent. Nico was so attentive and quick to respond to any questions. He considered all our needs and wants and designed the perfect trip. Elena was wonderful! It provided a huge peace of mind that we had a "local" contact while overseas. She met us at our hotel upon our arrival in Paris and maintained constant communication. She monitored our itinerary and quickly reached out when one of our trains was cancelled - she handled all the re-booking and sent us new tickets.
Year :
2023
Visited :
France, Belgium, Netherlands
Itinerary :
Paris, Brussels, Amsterdam
Rating :
5 / 5
We had already scheduled a river cruise, so we wanted to see some other things in the area before and after the cruise that JayWay was very helpful in setting up. Elena was very helpful to us - both in setting up final details (transfers, train tickets, etc.) in Europe and also being available to us when we had questions while on our trip. JayWay is a high quality, reliable travel agency. They are always quick to respond to our questions and having someone available to speak to while traveling is very helpful! Having our itinerary available on our phones was also very helpful.
Year :
2023
Visited :
Netherlands, Belgium
Itinerary :
Amsterdam, Cruise, Amsterdam, Brussels, Bruges, Amsterdam
Rating :
5 / 5
Anna, Eric, Lauren & Riley
California
JayWay Travel was so helpful in planning our trip. They worked around my pre-planned biking trip and everything was seamless!
Year :
2022
Visited :
France, Belgium, Netherlands
Itinerary :
Paris, Tours, Bike Tour, Tours, Paris, Bruges, Amsterdam
Rating :
5 / 5
A Trip For All The Senses in France, Belgium, the Netherlands, and Luxembourg
On a trip that combines France and Benelux, you are in for an unparalleled travel experience across some of the most sophisticated cities and stunning natural landscapes in Europe, where there is no shortage of fascinating cultural, culinary, and historic treasures to explore and enjoy. Walk along the romantic streets of Paris at dusk, sip on superb French wine in Bordeaux or the lavender-clad Provence, take a dip in turquoise waters while people-watching at the most cosmopolitan towns in the French Riviera, and marvel at fairytale-like castles amidst glorious scenery in the Loire Valley. Taste fresh beer and exquisite chocolate as you make your way through picturesque cobbled alleys in Bruges and learn the history of some of the most famous comic strip characters in Brussels. Join a scenic cruise of Amsterdam's iconic canals and take a stroll around Maastricht, the fairest of all Dutch cities, before you surrender to the utter charm of Luxembourg City.
Take The Roads Less Traveled in France & Benelux
Our expertise and experience in these four countries extend beyond the capitals and bigger cities. If you've got time to spare, we can easily add in stops and overnight stays in some of Europe's most delightful bijou towns for a taste of the local lifestyle and a glimpse into some lesser-known gems. This way, you'll gain a deeper appreciation of the countries by seeing small-town life alongside the bustle of the cities. Waking up in destinations like Bayeaux, Avignon, or Groningen offers you the rare opportunity to see, taste, and feel Europe the way locals do.
You're in the best hands
Our expert France & Benelux travel advisors and trip planners will work with you to create your dream vacation itinerary. You'll stay at the very best hotels, B&Bs, or resorts. You choose how you want to spend your time, either enjoying day trips and city tours with our trusted partners or taking a day off to wander on your own. Before you arrive and during your trip, our on-the-ground staff throughout the region are on hand by phone or email for any help you need. With our years of experience arranging trips in Europe, we're perfectly placed to create the most memorable trip you've ever experienced.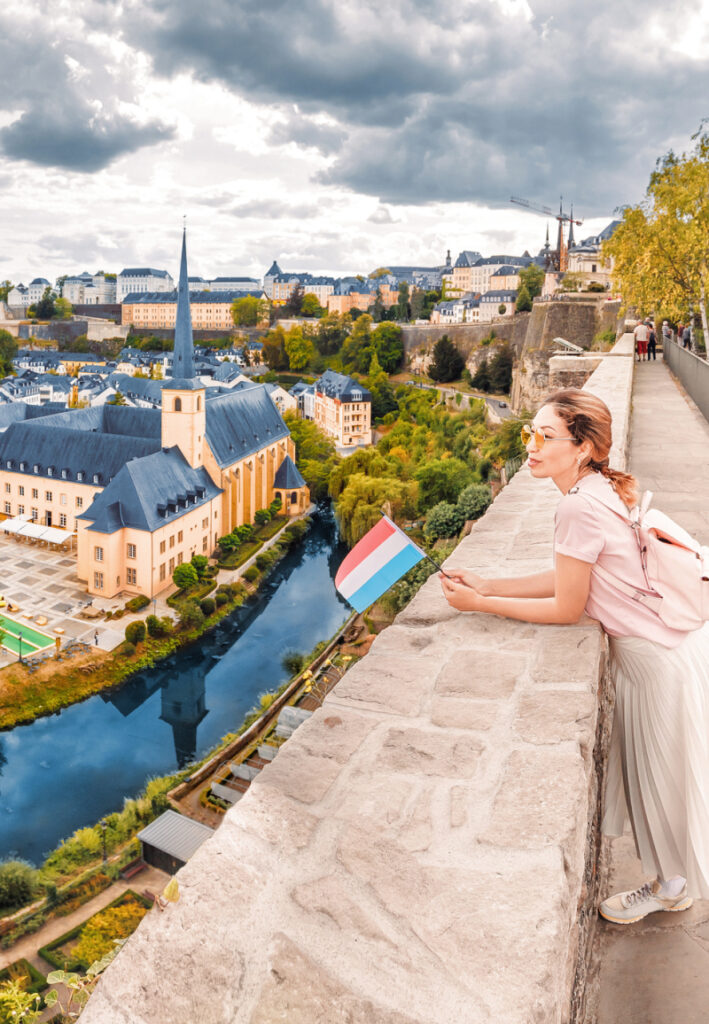 Why Travel with JayWay?
You only travel somewhere for the first time once. By taking a custom tailored trip you get a seamless trip, to your choice of destinations and at your own pace, planned by professionals and supported by locals on the ground in Europe.
Save Precious Time
Planning an amazing trip takes time. Our friendly travel advisors and experienced trip planners will listen to your needs and craft your personal dream itinerary. We will maximize your vacation time and enjoyment – we know the best way to get around and how to spend your hard-earned time off.
Have Peace of Mind
You're in safe hands from the very beginning. Even before you arrive your dedicated tour manager in Europe will be in touch to help you prepare. When you arrive they'll meet you and be available by phone, email and IM for the rest of your journey with us, for anything you need.
Make Memories Forever
Travel can create memories that last a lifetime. You'll return home with indelible recollections of beautiful sunsets, magical vistas, fascinating stories, and meals so delicious you'll want to fly back every time you think of them. This is why we do what we do.
Frequently Asked Questions about Travel to France and Benelux
What is the best way to travel to France and Benelux?
Most of our guests travel to France and Benelux from the US by air, unless they are already traveling in a neighboring European country. There are plenty of direct flights from the US to France & Benelux, operated by Air France, KLM, Delta, and others.
Where should I start my tour of France and Benelux?
If you're flying from outside Europe, it makes sense to start your trip in France and end it in the Netherlands, making the most of an open-jaw flight into Paris and out of Amsterdam. This will save you valuable time as you won't need to backtrack to your initial destination to catch your flight back home. Rest assured that our travel advisors will help you pick the best flights for your itinerary.
What are some must-see places in France and Benelux?
Deciding which destinations to add to your France and Benelux itinerary very much depends on your preferences. If you want to visit the most famous places, you shouldn't miss Paris, Amsterdam, and Bruges. However, if you want to get a glimpse of beautiful lesser-known places in these four countries, we can craft an itinerary that includes some well-kept secrets, such as Avignon, Carcassonne, or Groningen.
How much does a private tour of France and Benelux cost?
Our France and Benelux custom itineraries start from around $350 per person per day. The most significant sum is usually spent on your accommodation, but private full-day tours can increase the cost, too. All our sample itineraries have a price guide function to give you an idea of the cost for different levels of accommodation, the month of travel, and the number of travelers.
When is the best time of year to visit France and Benelux?
The best time of year for your trip to France and Benelux largely depends on what you want to do. In general, spring and fall are the best times to visit these four countries to make the most of mild weather. If you're interested in a beach vacation on the French Riviera, June would be perfect, too. Try to avoid July and August, as they are the hottest and busiest months in France and Benelux.
Which other countries could I combine with a trip to France and Benelux?
Germany and Switzerland are the most popular additions to a France and Benelux itinerary. If you have plenty of time to spare, you could also add Italy, especially the northern part of the country and destinations such as Milan, Bologna, and Venice.
Can I self-drive on a France & Benelux trip?
We can arrange rental cars for all or part of the trip but keep in mind that dropping off a rental in another country incurs high one-way fees. Your JayWay trip planner can arrange for separate rentals where needed. This way, you can avoid unnecessary expenses and have the freedom to get around by car when you need to.
What are some popular excursions and day trips on France and Benelux tours?
Among all the guided tours we offer in France, our most popular are wine-based, involving either wine tastings or visits to wineries, or both. In Benelux, walking tours that focus on culture, architecture, and local tastes are at the top of our guests' preferences. 
Can I take a free day or two with no tours?
Absolutely. Our France & Benelux itineraries are customized to your wishes. You don't have to fill every day and we encourage leaving some time aside simply to appreciate the destinations you're visiting. Strolling around the romantic streets of Paris and sampling freshly baked croissants at charming bakeries is part of the magic after all!