From the Alpine lakes of Switzerland and Northern Italy to the rolling Tuscan Hills and the bustling and historic cities like Rome and Zurich, an Italy and Switzerland trip will pack a lot in. Combine your choice of destinations into a customized Switzerland & Italy itinerary and we'll make sure the whole trip goes like Swiss clockwork.
Popular Itineraries for Italy & Switzerland Tours
Although every single Switzerland & Italy itinerary we create is unique, based on your exact dates, accommodation and activity preferences, we have a number of itineraries that combine these three cities, based on different themes. Our suggested itineraries provide some ideas for you to consider as a basis for your own private tour combining Italy and Switzerland, and not just the capitals and most famous cities. For each of these itineraries you can get a rough idea of the price using the Price Guide function. We cover many more destinations in these two countries than those listed here, and our expert trip planners will work with you to incorporate any other places in the region or other nearby countries you want to see.
Italy & Switzerland Vacation Reviews
4.9 / 5
Average of our Guest's Ratings of our tour packages to these destinations. Based on 68 reviews
Our Italy & Switzerland tour packages provide a hassle-free way to see these captivating countries. We take care of all the details, all you have to worry about is enjoying the one-of-a-kind experiences that will make this the vacation of a lifetime. Below you'll find the most recent three reviews from guests who have visited Italy and Switzerland with our help recently.
Eric & Catherine
Rhode Island
Nice to have someone arrange all of the details for a vacation trip particularly in a country you're not familiar with and propose a variety of excursions and other points of interest.
Year :
2023
Visited :
Switzerland
Itinerary :
Lucerne, Interlaken, Zurich
Rating :
5 / 5
It was an amazing experience. Extremely organized and well-planned and executed trip.
Year :
2023
Visited :
Greece, Italy, France
Itinerary :
Athens, Santorini, Rome, Florence, Venice, Paris
Rating :
5 / 5
Tina, William, Chance & Caleb
Texas
JayWay made planning a complicated trip over multiple countries easy and more enjoyable. We would have been lost on where to stay and what to do without the help of amazing staff at JayWay.
Year :
2023
Visited :
Italy, Greece
Itinerary :
Venice, Rome, Santorini, Athens
Rating :
4.8 / 5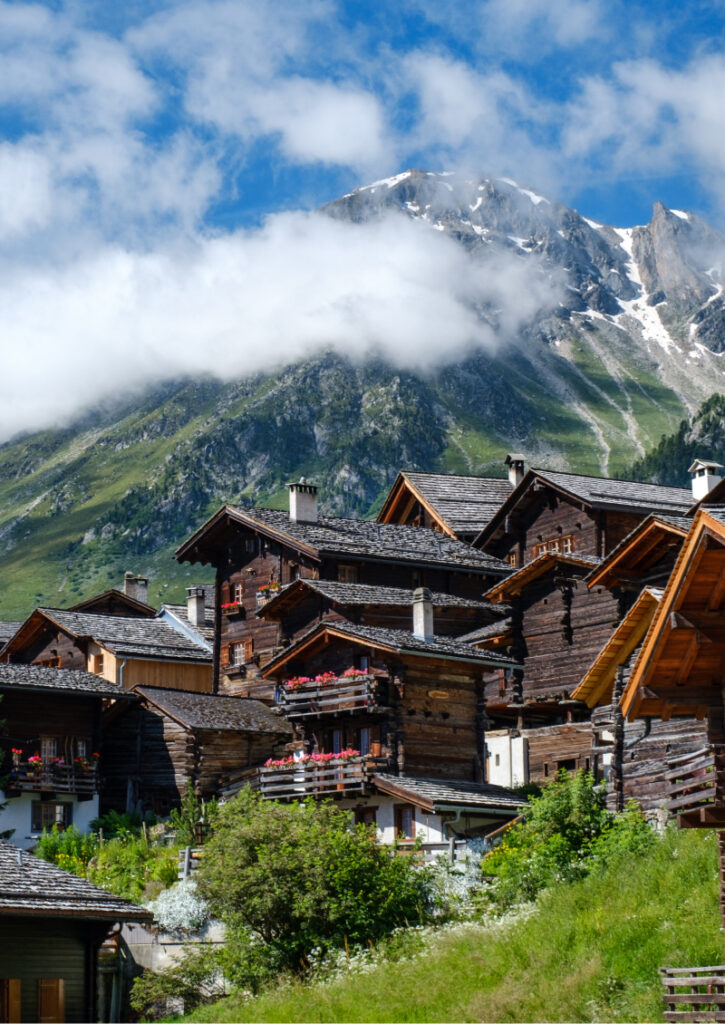 Switzerland and Italy, a Vertiginous Delicious Duo
Switzerland's picturesque lakeside towns, Alpine slopes, and precision-engineering of all kinds are the ideal foil to Italy's more laidback regions and its bustling cities. Whether your interests lie in the culinary or visual arts, or perhaps more active pursuits, a custom tour of Switzerland and Italy can be tailored to your exact requirements.
Imagine a vacation that has you strolling along covered bridges and exploring medieval castles one day, admiring snow capped peaks and glaciers of the Swiss Alps from the comfort of the Bernina Express the next, and then looking down on Piazza San Marco from the campanile or enjoying a gondola ride on the grand canal in Venice the day after that.
Mix-and-Match To Make Your Ideal Switzerland & Italy Vacation
Our expertise and experience in these two countries means you can create the dream multi-country vacation, Combine time in Swiss classics Zurich, Lucerene, St. Moritz, and Geneva with Stresa on Lake Maggiore which is shared between both countries, or the towns on the Italian Lakes such as Sirmione on Italy's Lake Garda and Bellagio on Lake Como, or the Cinque Terre – Italy's northern riviera – by taking spectacular train journeys. Short-hop flights can have you in Sicily or Puglia in no time flat.
You're in The Best Hands
Our expert Italy and Switzerland travel advisors and trip planners will work with you to create your dream vacation itinerary. You'll stay at the very best hotels, apartments or villas. You choose how you want to spend your days, either enjoying day trips and city tours with our trusted partners or taking a day off to wander on your own. Before you arrive and during your trip our on-the-ground staff throughout the region are on hand by phone or email for any help you need even if it's just to ask "what's a good local restaurant for dinner tonight?" With our years of experience in arranging trips in this part of Europe we're perfectly placed to create the most memorable trip you've ever experienced.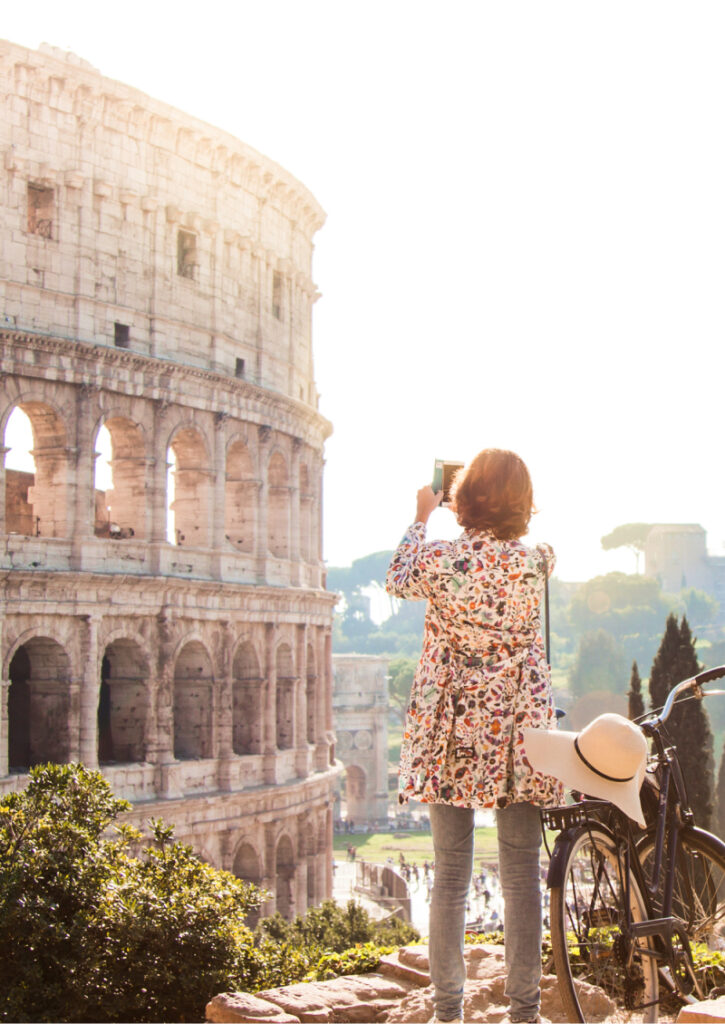 Why Travel with JayWay?
You only travel somewhere for the first time once. By taking a custom tailored trip you get a seamless trip, to your choice of destinations and at your own pace, planned by professionals and supported by locals on the ground in Europe.
Save Precious Time
Planning an amazing trip takes time. Our friendly travel advisors and experienced trip planners will listen to your needs and craft your personal dream itinerary. We will maximize your vacation time and enjoyment – we know the best way to get around and how to spend your hard-earned time off.
Have Peace of Mind
You're in safe hands from the very beginning. Even before you arrive your dedicated tour manager in Europe will be in touch to help you prepare. When you arrive they'll meet you and be available by phone, email and IM for the rest of your journey with us, for anything you need.
Make Memories Forever
Travel can create memories that last a lifetime. You'll return home with indelible recollections of beautiful sunsets, magical vistas, fascinating stories, and meals so delicious you'll want to fly back every time you think of them. This is why we do what we do.
Frequently Asked Questions about Travel to Italy and Switzerland
What is the best way to travel to Italy and Switzerland?
Most of our guests travel to Italy & Switzerland from the US by air, unless they are already traveling in a neighboring country. There are direct flights from the US to many of the large cities in Italy and Switzerland, such as Geneva, Zurich, Milan, Rome, Venice, and Naples. We usually recommend getting an "open jaw" ticket which has you flying in to the first city on your trip and out of the last. This will save time and usually cost less when you factor in the cost of returning to the first city on your itinerary. The exception is if you opt for a self-drive itinerary, in which case a round trip route will make more sense due to one-way fees. Although we don't sell airfare, our travel advisors will help you pick out the best fare and routing.
Where should I start my tour of Switzerland and Italy?
With the journey from the United States always involving an overnight flight, it's usually best to make your first stop a city that has direct flights if possible, or with the least changes. In Switzerland that's usually Zurich. For Italy, typically Rome or Milan.
When is the best time of year to visit Italy and Switzerland?
Much depends on what you want to do on your vacation. If you are interested in hiking when in Switzerland then May to September is ideal. If winter sports are your thing then December through mid April usually guarantees good snow conditions. Northern Italy's lakes and mountains have similar weather to Switzerland but further south temperatures are usually warmer. Unless you like very hot weather, or are planning a beach and seaside vacation, we suggest avoiding southern Italy from mid July to the end of August.
How much does a private tour of Switzerland and Italy cost?
All our tours are custom, based on your preferences for accommodation, excursions and transport method. All our suggested Italy and Switzerland itineraries have a price guide function so you can get an instant price estimate. In general Switzerland is much more expensive than Italy, so reducing the number of nights spent in Switzerland can result in big savings.
How many days do I need to see Italy and Switzerland?
Just visiting all the highlights of Switzerland could take a couple of weeks. To see all of Italy could take several years. At a minimum we suggest a ten night itinerary, to give a taste of each country, which can be adjusted to include your choice of destinations and activities. Our travel advisors will help you pinpoint the places and kinds of experiences to concentrate on.
What's the best way to travel in Italy and Switzerland?
In Switzerland, a combination of train and private transfer will get you everywhere you need to go. In Italy the major cities are very well connected by train, but for certain segments of your trip, particularly in regions like Tuscany, or Puglia, you might prefer to self-drive. We can include a car rental in your package if you require.
How many different currencies do I need to worry about?
Italy uses the Euro while Switzerland has the Swiss Franc. Although part of the Schengen Agreements (which covers trade, and border controls) Switzerland is not a member of the EU.
Are your Italy and Switzerland tour packages private or group tours?
All our tours of Italy & Switzerland are private tours. You will work with our travel advisors to create your perfect tour itinerary, based on your dates, interests, and budget. You get to choose how busy or relaxed your schedule is. We like to call this semi-independent travel and we think it's the better way to take a Europe tour. We make all the arrangements, from airport transfers, accommodation, full day and half day guided tours with a local guide, and transport between cities. You can opt for private or group excursions and activities as part of your package. And you can choose to leave some free time for exploring on your own. Unlike an escorted tour, you aren't paying to have a guide and driver the whole time, just when needed, so our packages are more affordable too. Our local staff handle the role of trip leader remotely too, to keep the total price of your trip down.
How best to travel between Switzerland and Italy?
A lot depends on your destinations. Public transportation between major destinations in both countries is a good option. There are good high speed rail links from many Swiss cities to Northern Italian destinations such as Milan and Venice, and in some cases local trains between close-by destinations like Lugano and Como. Private transfers are another option, and allow you to make a sightseeing stop on the way. At certain times of year traveling by road isn't the best idea as routes like the Gotthard Tunnel can involve a several-hour wait. If you are combining Switzerland with central or southern Italy, an intra-European short flight might be quicker and more economical. Renting a car for both countries is only practical if picking up and dropping off in the same country. If you rent a car in Italy and want to take it to Switzerland, you will need a Swiss Highway sticker, which is only available in an annual version.