Split and its surroundings are perfect for those keen on hiking and enjoying nature. Every spring, there are many different treks held, and the temperate autumns are also great for walks. Not only are there many trails, but they are all scenic, with beautiful views, often of the Adriatic and nearby islands beyond. As the summers are hot, locals tend to stick to the beaches in the middle of the year, with one exception: Marjan hill.
---
Jump to a section of this article
Marjan Hill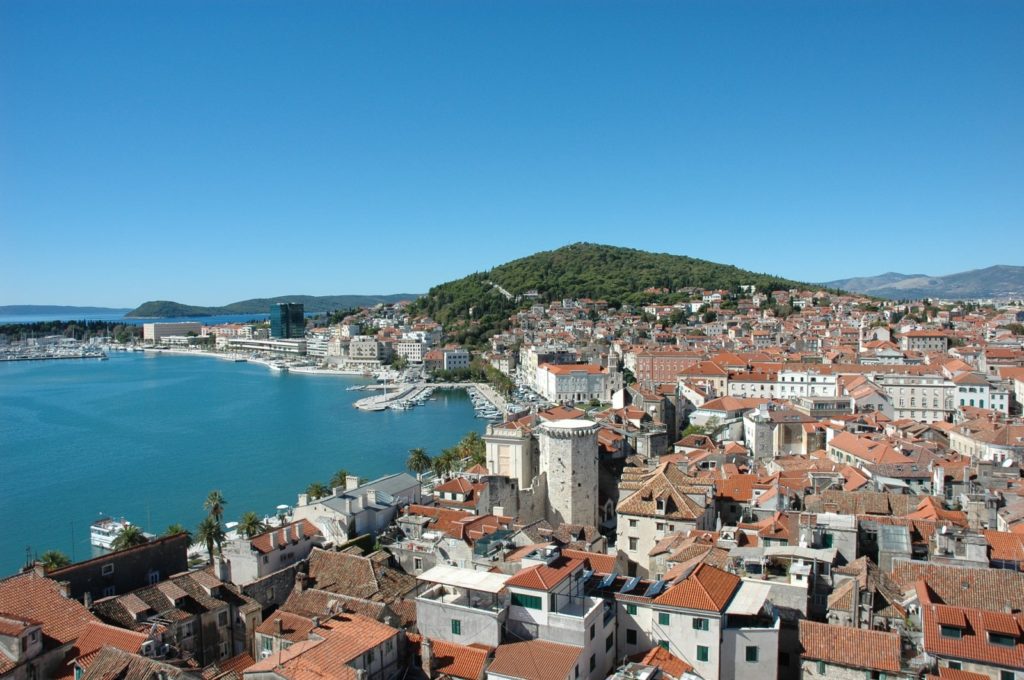 Marjan hill is a forested park that provides a beloved recreational oasis for Split's citizens. A short walk from the city center, with a few different trails that are easy to follow, it's easy to enjoy Marjan, even if you're not in Split for long. Easily visited following a walk along the city's seaside promenade, it would be a shame to miss out completely on Marjan. If you have just an hour, climb the stairs to the hill's first viewpoint, and reward yourself with a drink while enjoying views of the Adriatic. If you have some more time, investing it in the hill will definitely pay off. There are plenty of routes to follow, many of which lead to beaches, some popular and family-friendly, some smaller and quieter.
---
Mosor Mountain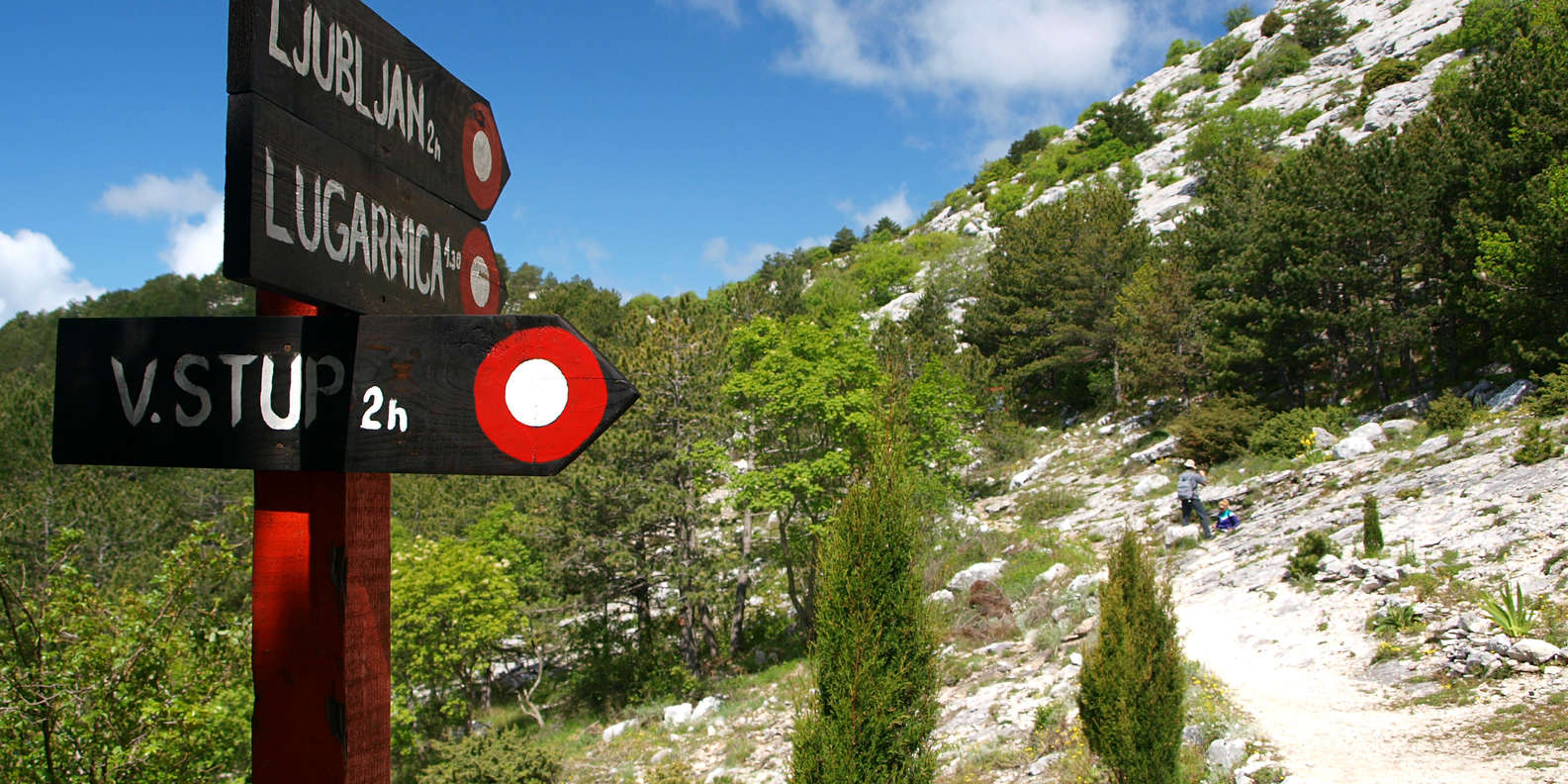 Close to Split is Mt. Mosor, perhaps the most popular spot for hikers in Dalmatia. This mountain is quite large, and offers diverse trails to its peaks. One of the most popular trailheads among locals is at the village of Sitno Gornje. Easily reached from Split, there are a variety of trails here, ranging in difficulty from easy to strenuous. As you ascend the mountain, in addition to great views of Split and the islands of central Dalmatia, you'll find small valleys and springs, great for picnics. If you'd like something more filling, stop by a mountain lodge, where you can enjoy a proper, traditional lunch, or just grab a drink.
---
Fortica or Imber – Omiš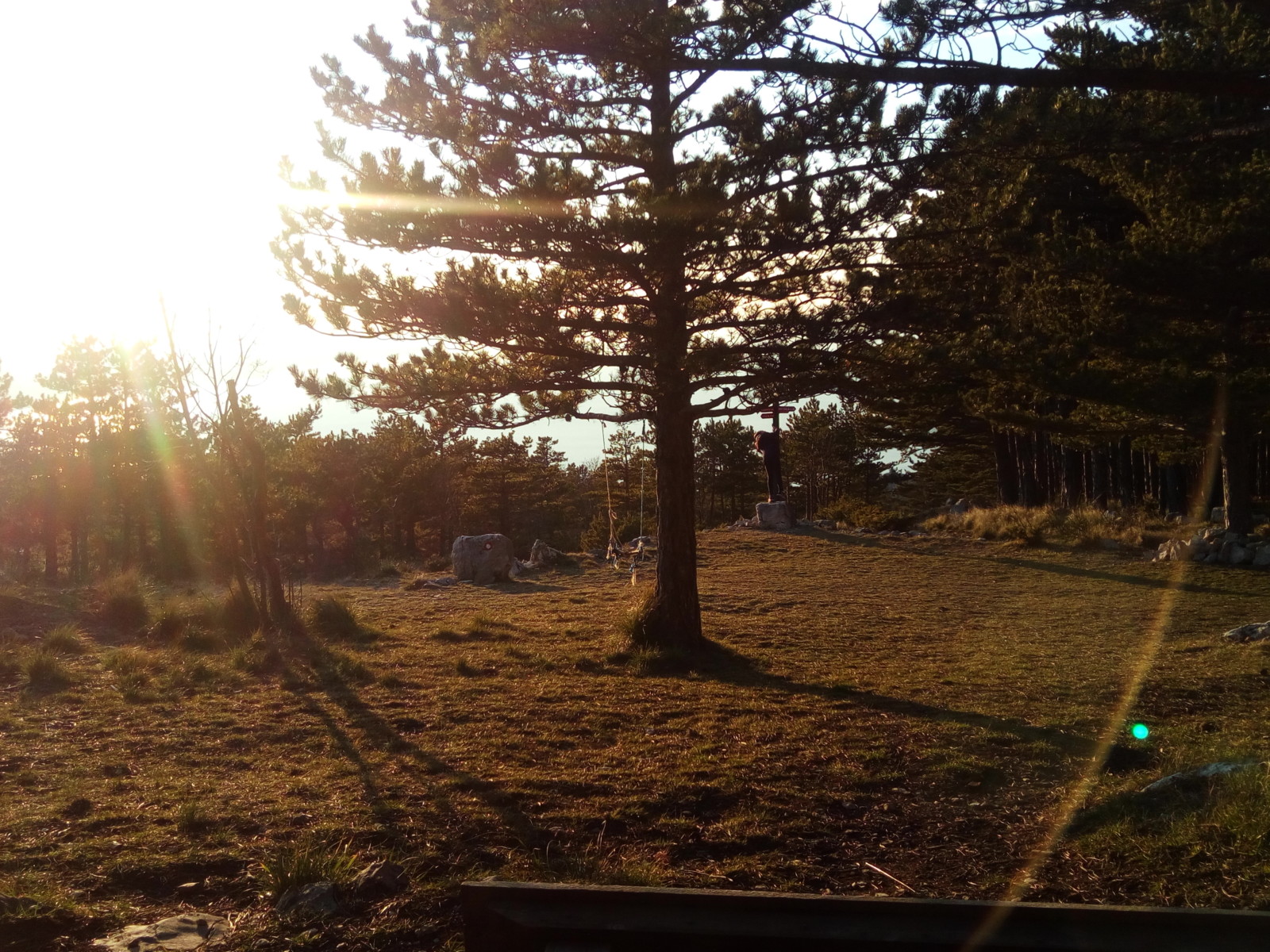 Just twenty kilometers (12.5 miles) south of Split, you'll find the small town of Omiš, where the Cetina River meets the Adriatic. Nestled in a small space between steep mountains and the sea, Omiš was historically known for piracy, protected by an alliance with a neighboring peasant republic. Once you arrive, the town's rich history and amazing nature will be immediately clear. The mountains, sea, and emerald waters within the dramatic Cetina canyon make for a picture-perfect display. Omiš is a popular base for adrenaline-pumping activities, such as rafting, canyoning, or ziplining. There are naturally plenty of great hiking trails, but I'd like to point out two of the best. Both trails start at Omiš Old Town, although you can also shorten the initial climb by driving yourself to the foot of the mountain they ascend.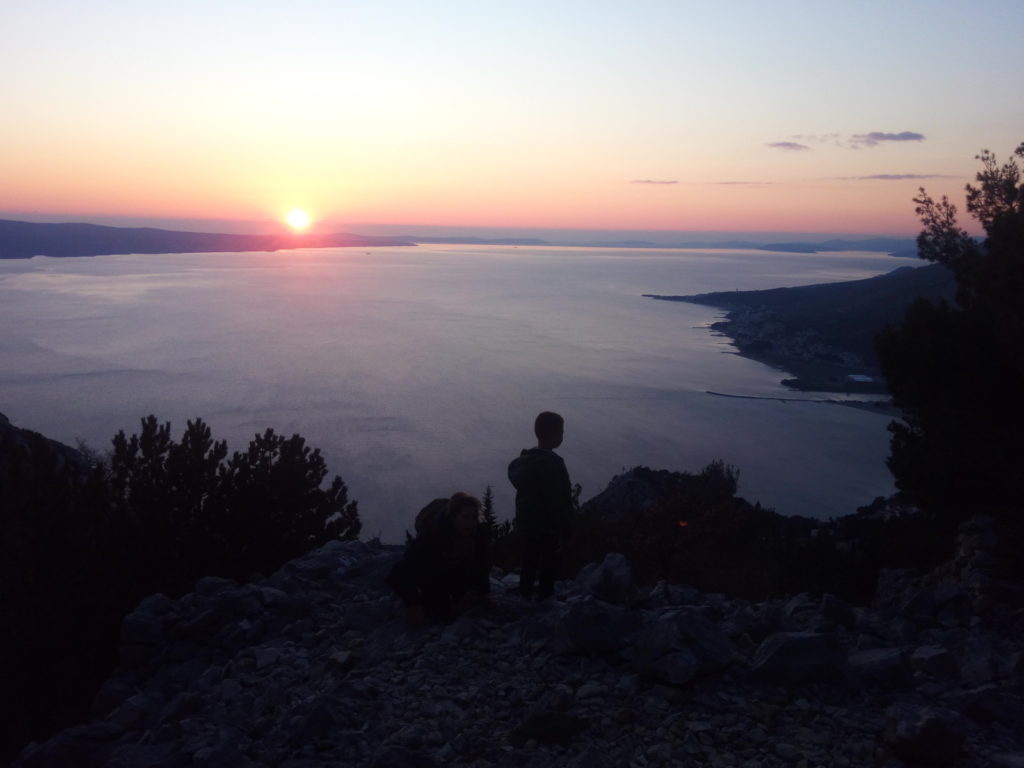 The first, shorter, option takes you to the Fortica. Also known as the Starigrad Fortress, this 15th century fortification somehow built atop a steep ridge offers splendid unobstructed views of Omiš and its surroundings from 262 meters (860 feet) up. For a more strenuous option, climb the Imber. Although you need to be in good shape for this option, you'll be rewarded with remarkable views, from distant islands to snow atop the mountains of the Biokovo massif. This latter option takes you up to 1087 meters (3566 feet).
---
Biokovo Nature Park – Makarska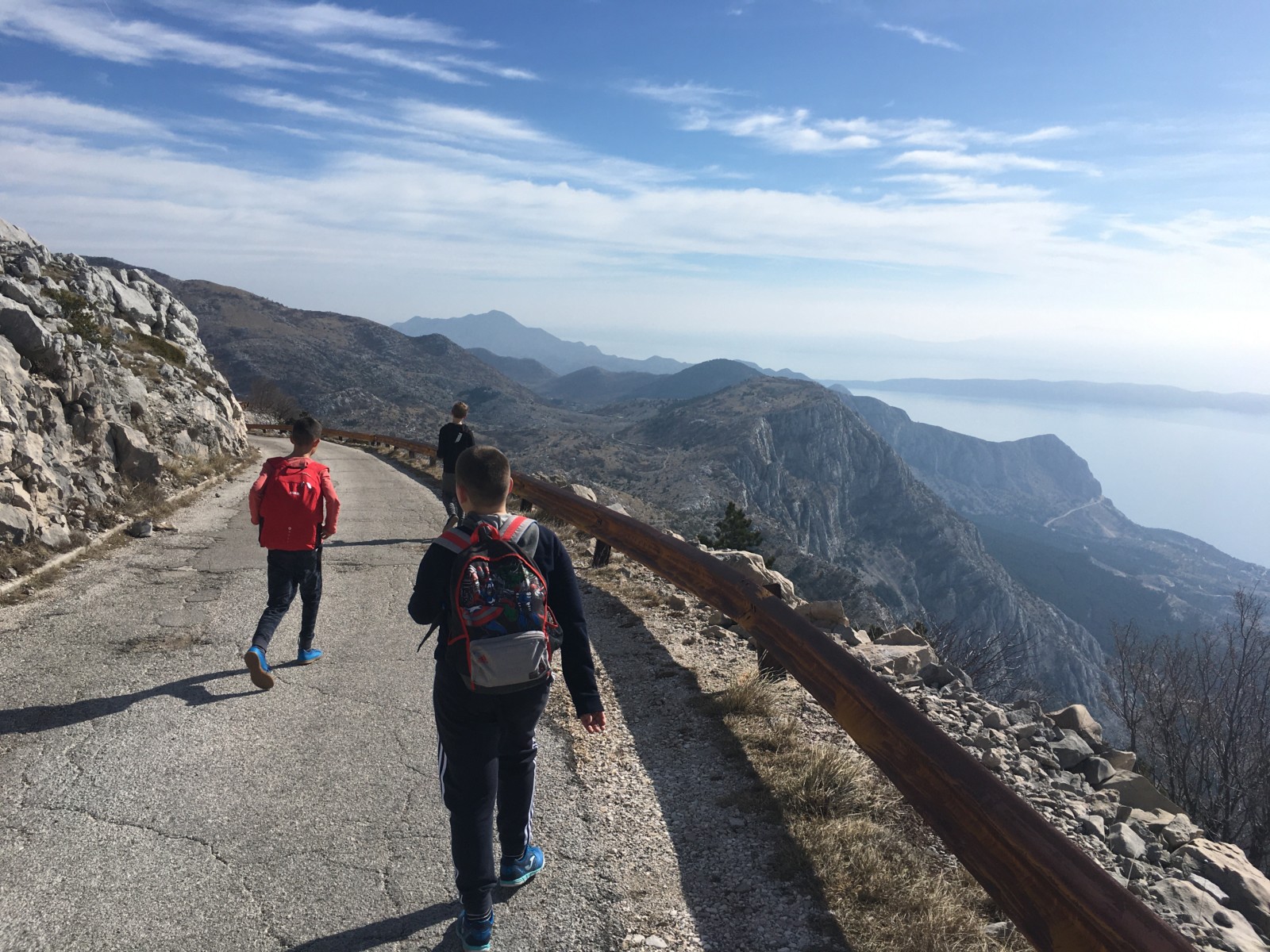 Instead of just looking at the Biokovo massif, why not climb it? Covered by a nature park, this ridge offers extraordinary views of the Makarska Riviera, as well as plenty of caves, olive groves, pines, and vineyards, as well as its own unique flora and fauna. The main entrance is near the town of Makarska. The main road into the park narrows to one lane in places. Alternatively, you can drive to the first restaurant on the mountain. En route, you'll be able to stop at various vistas that are great for picnics, including a newly opened viewpoint offering a panoramic view of the Makarska Riviera, and the area's highest peak, Sveti Jure ("St. George.")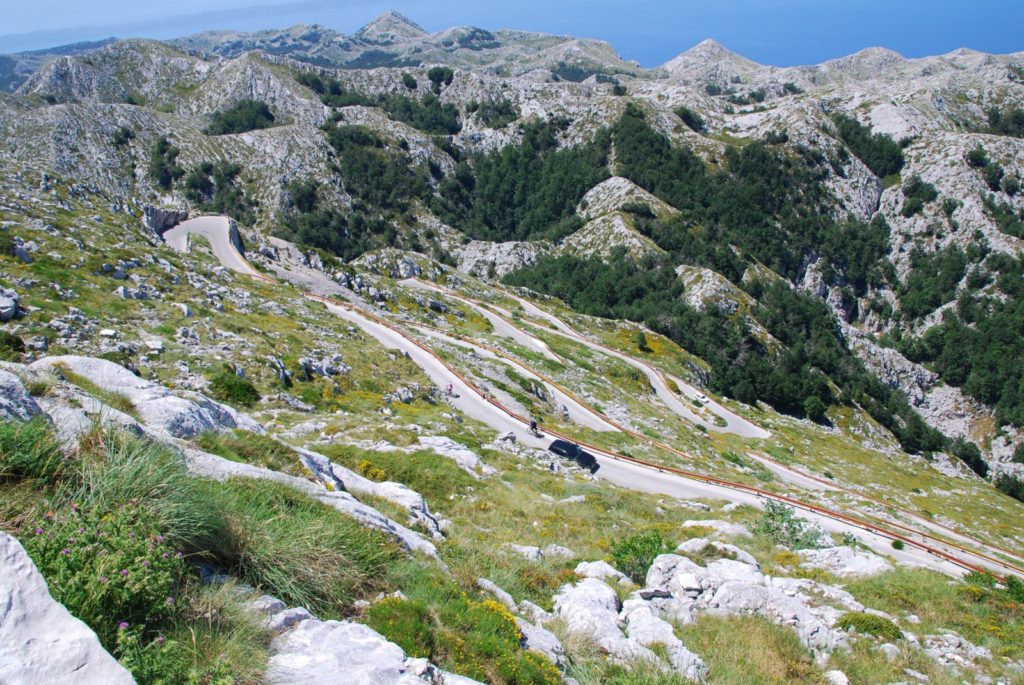 When the weather is clear, Biokovo offers views of neighboring countries, including the Apennines of Italy. From the sea on up, Biokovo offers more than 40 different hiking routes, though you should make sure you're properly equipped, and watch the weather, if you want to climb to the peak, 1762 meters (5781 feet) above the Adriatic.
---
Vidova Gora – Brač Island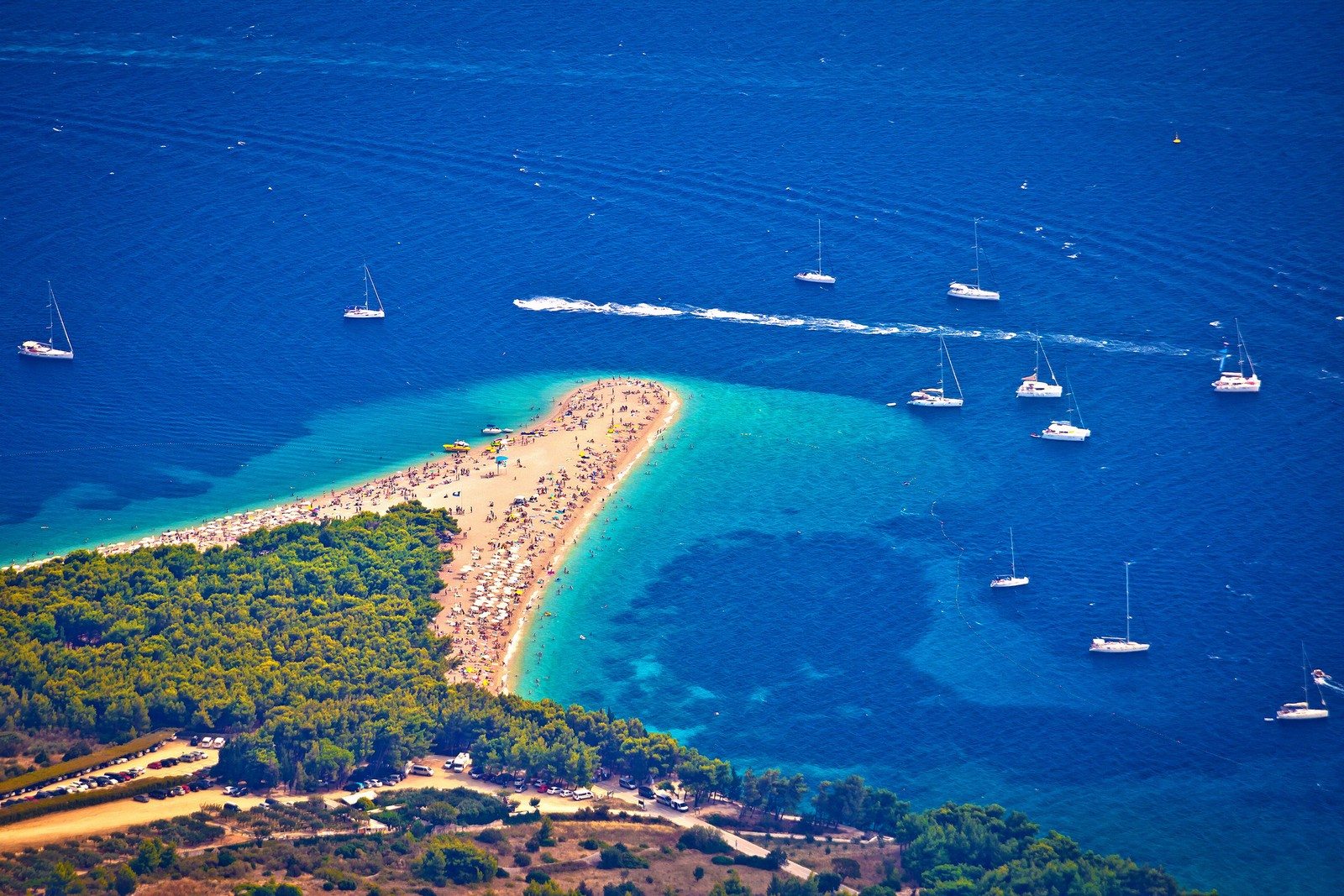 A short ferry ride to the town of Supetar on the island of Brač will take you to within easy striking distance of the highest mountain found on any of the Adriatic's islands, Vidova Gora. Although you can start your hike from Brač's most famous town, Bol, this adds another two hours of hiking. We recommend starting at the picturesque inland village of Nerežišće. From there, the trails are clearly marked.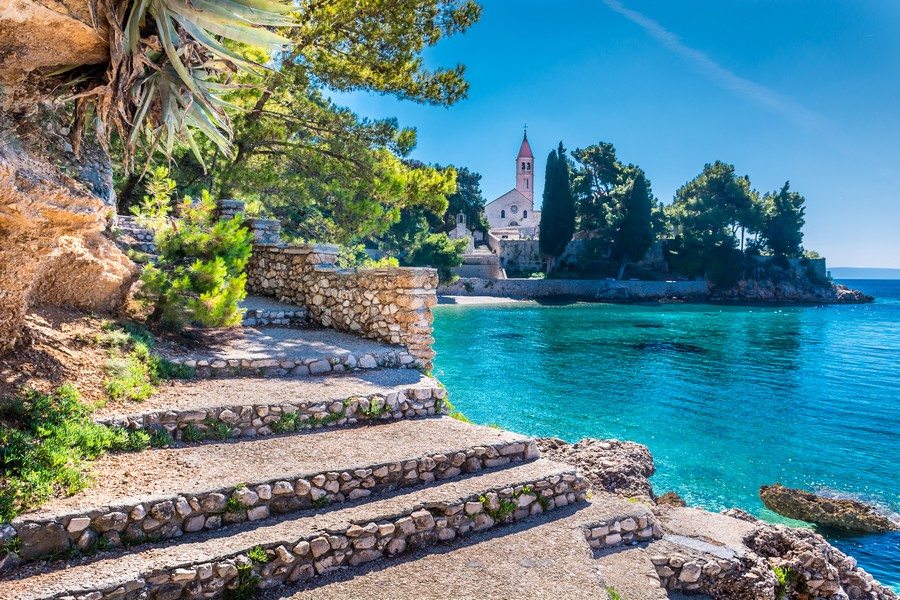 The view from the top is stunning, with shades of green and blue that will leave you speechless, to say nothing of the famous Zlatni Rat ("Golden Horn,") beach, which Brač is famous for. During the high season, you can stop at a mountaintop tavern, but otherwise, the peak offers plenty of places for picnics. After all, with the views on offer, it would be a shame not to stop for a while and take them in!
Trails, Islands, and Mountains Galore
Split and its surroundings have all those and more! Whether you're seeking a short sunset stroll, or want to conquer a real peak, we'll be happy to help you find, get to, and enjoy memorable hikes. Contact us, and let us plan a trip to Split, the Adriatic, or much of the rest of Europe.

Antonija has a long background in the tourism industry, previously working for a tour company in her hometown of Omiš, but her whole family is involved in tourism, so you could say it's hereditary. Her time spent living in the UK has contributed to her excellent command of English and her passion for travel also leads to an excellent understanding of the needs of our guests. Having previously studied for six years in Zagreb, Antonija is now based in Split, not far from her hometown. As a city host for both Trogir and Split, she is responsible for making detailed arrangements for guests' trips as well as meeting them when they arrive and supporting them during their travels.