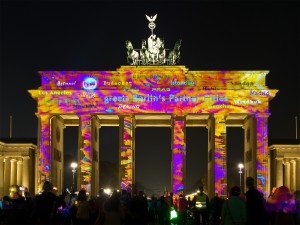 Berlin plays host to not one but two(!) festivals of light this October, guaranteed to brighten your view of the German capital with the days getting shorter.
Festival of Lights Oct 10-19
The Festival of Lights transforms Berlin's world famous landmarks, cultural monuments, historical buildings, streets and other locations including Brandenburg Gate, Berlin Cathedral and the radio tower through light. The projections and events are presented by many local and international lighting artists.
Berlin Shines Oct 2-19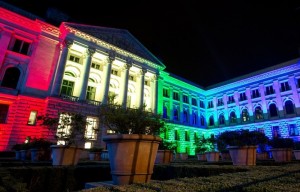 The 2nd illumination festival in October, Berlin Shines transforms many lesser known yet significant buildings all over town with coloured light. While the preceding Festival of Lights illuminates some of the most famous monuments and sights in the city centre, Berlin Shines focuses on less prominent architectural structures all over town. All lit up they add some brightness to the beginning of the dark season.
Sounds like the kind of thing to illuminate your autumn days? If you've not got your trip to Berlin booked already why not combine it with a few days in Prague too as part of a multi-city European itinerary?
Image credit: Festival of Lights/Brandenburg Gate by Stadlichtpunkte used under a Creative Commons License

Charlie is head of marketing at JayWay Travel. A long-term Prague resident, his interests are cooking, eating out, cycling, skiing and of course, travel.