Budapest is beautiful. Gorgeous buildings, grand boulevards, it's a photographer's dream. And film producers see a lot to love there too. The city has become a major film destination in Central Europe for producers interested in replicating just about any European city. Government incentives, lower labor costs and a diversity of architecture contribute to its allure. Where should you go to check out the movie sets?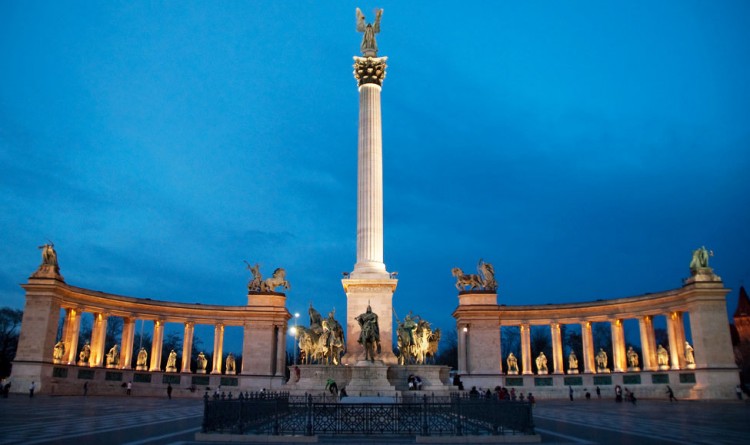 In the past few years, Hercules (2014), starring Dwayne Johnson, A Good Day to Die Hard (2012) starring Bruce Willis and Mission Impossible: Ghost Protocol (2011) starring Tom Cruise have all shot some scenes in the city. But it's not all action – Angelina Jolie's In the Land of Blood and Honey (2011) also used the city's streets.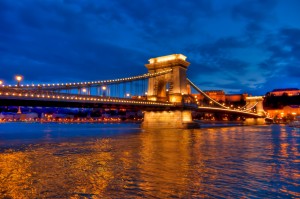 So what monument, hotel, street or square might you recognize from the big screen? Die Hard fans might recognize Heroes' Square, Madach Square or Kalvin Square from the fifth installment of the franchise. You can check out Brad Pitt riding a Hungarian train and arriving to the Nyugati train station in Spy Game (the city in the film was supposed to be Berlin.) Those who saw Eddie Murphy in I Spy (a film actually set in Budapest) may recall the heights he and co-star Owen Wilson went to on the top of the Chain Bridge and the dome of Buda Castle. In the film version of Evita starring Madonna, the tango scene between the singer and Antonio Banderas took place in the Museum of Ethnography. The famed Andrassy Avenue is frequently included in many films.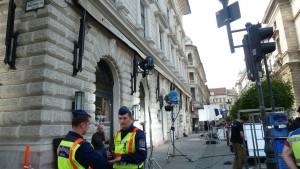 Just as interesting though is Budapest's acting turn as other European cities. In A Good Day to Die Hard, the city played Moscow, as Monte Carlo in the Selena Gomez film of the same name and as East Berlin in 2010's The Debt with Helen Mirren and Sam Worthington. In Stephen Spielberg's 2005 Munich, Budapest stood in for London, Rome and Paris, among others. One film set to be shot in Budapest in 2015 is The Zookeeper's Wife starring Jessica Chastain. The city will be playing Warsaw.
Planning a trip to Budapest? We'd love to put together a Budapest travel package just for you. Get in touch to find out more!
Photos courtesy of:
Heroes' Square – by Zsolt Andrasi via Creative Commons on Flickr
Chain Bridge – Zsolt Andrasi via Creative Commons on Flickr
Andrassy Avenue – A.Currell via Creative Commons on Flickr

Jacy is a travel journalist who likes art, culture, design and architecture. When not in Prague, she's most likely wandering the streets of other European cities, checking out their neighborhoods, their art and their coffee.