By far our most popular two-country itinerary duo, Croatia and Slovenia fit together perfectly. Slovenia is a land of lakes, mountains, an idyllic capital and a little bit of coastline. Croatia, at first glance, is all coastline. Combine the two and you'll be able to enjoy a varied vacation in a relatively small geographical area.
Popular Itineraries for Croatia and Slovenia Tours
Although every single Croatia and Slovenia tour package we create is unique, based on your exact dates, accommodation and activity preferences, we have a number of itineraries that combine these two countries, based on different themes. Our suggested itineraries provide some ideas for you to consider as a basis for your own private tour combining Croatia and Slovenia. For each of these itineraries you can get a rough idea of the price using the Price Guide function. We cover many more destinations in these two countries than those listed here, and our expert trip planners will work with you to incorporate any other places in the Adriatic region or other nearby countries you want to see.
Croatia & Slovenia Vacation Reviews
4.9 / 5
Average of our Guest's Ratings of our tour packages to these destinations. Based on 70 reviews
Our Croatia and Slovenia vacation packages provide a hassle-free way to see both of these captivating countries. We take care of all the details, all you have to worry about is enjoying the one-of-a-kind experiences that will make this the vacation of a lifetime. Below you'll find the most recent three reviews and testimonials from guests who have visited Croatia and Slovenia with our help recently.
JayWay takes care of everything and has very well planned out itineraries. The research done ahead of time really makes for a seamless onsite experience. They accommodate changing interests and can deviate from original plans without making a big deal about changes. For a busy business owner, this is how I like to travel! 🙂
Year :
2023
Visited :
Croatia, Slovenia
Itinerary :
Split, Rovinj, Bovec, Bled, Plitvice, Split
Rating :
5 / 5
Hannah, Leslie, Mark & Rina
Maryland
We loved the cave ride outside of Ljubljana as well as the castle built into the cliff, the Blue Cave boat ride from Hvar, the visit to Lokrum Island. JayWay creates a perfect combination of structure and freedom. The European agent was always available and helpful when needed but never intrusive.
Year :
2023
Visited :
Slovenia, Croatia
Itinerary :
Ljubljana, Rovinj, Plitvice, Split, Hvar, Dubrovnik
Rating :
4.8 / 5
Leia, Brandon, Natalie & Averie
From planning start to our trip finish, we felt so well-taken care of. Everyone made our trip so easy and stress free. We will be stationed in Europe for three more years and are now planning to use Jayway for more trips.
Year :
2023
Visited :
Croatia, Slovenia
Itinerary :
Dubrovnik, Split, Plitvice, Bled
Rating :
5 / 5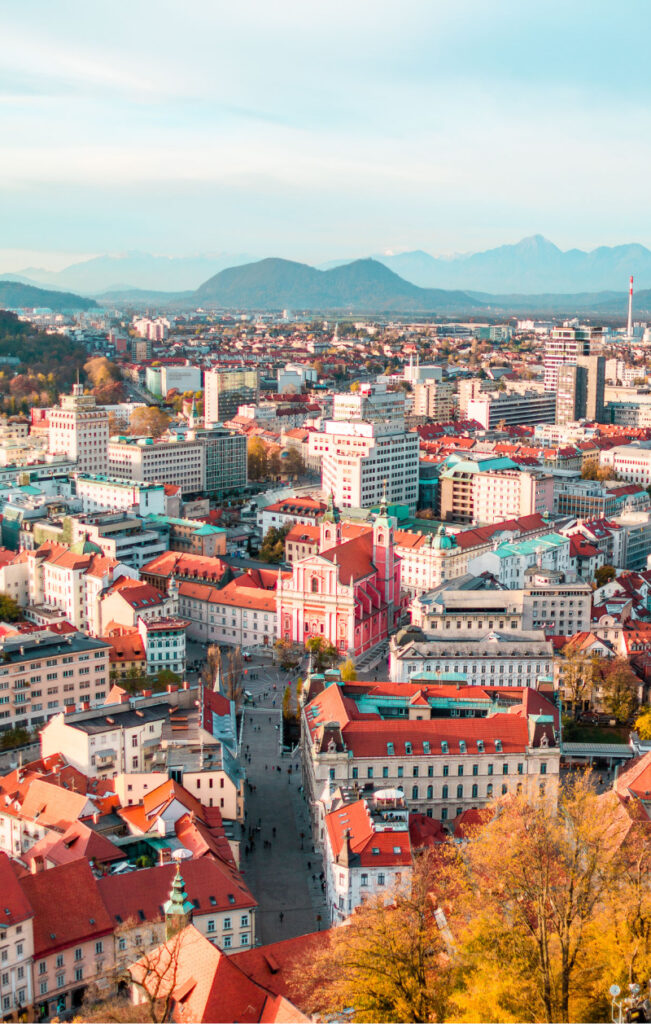 Islands, Mountains, Lakes, Cities
One of the things that makes for a fascinating tour is changing scenery. By choosing to tour Croatia and Slovenia, you're guaranteed to experience dramatic differences in your environment as you move from Croatia's gleaming coastal cities, to its laid-back islands, to the inland capitals of Zagreb in Croatia and button-cute Ljubljana in Slovenia, then to Slovenia's verdant lakes and river valleys, or its towing Julian Alps mountain range.
Shared history but big cultural differences
Croatia and Slovenia were both part of the Kingdom of Yugoslavia founded after the breakup of Austro-Hungary post WWI, and part of socialist Yugoslavia which was created in the aftermath of WWII. As federal states, however, each of the republics that made up Yugoslavia retained some autonomy. Slovenia left Yugoslavia in March 1990 in a relatively peaceful fashion, unlike the struggles Croatia endured to become independent. This shared history as part of Yugoslavia informs some similarities but as time passes the connections are less strong. The Croatian and Slovenian languages are related but not mutually understood, but you'll find some food brands popular on both sides of the border for example.
Delicious food, and wine
As you might have guessed from the description above of the different environments, there are lots of different climate zones to be found in these two countries. Varied climates bring great variations in cuisine too. Feast on the bounty of fresh seafood on Croatia's coast and islands or the dishes featuring dumplings and pastas of inland Croatia and Slovenia. Almost everywhere in Croatia and Slovenia is wine country and winery visits are practically an obligatory part of any tour of Croatia and Slovenia.
You're in The Best Hands
Our expert Croatia and Slovenia travel advisors and trip planners will work with you to create your dream vacation itinerary. You'll stay at the very best hotels, apartments or villas. You choose how you want to spend your days, either enjoying day trips and city tours with our trusted partners or taking a day off to wander on your own. Before you arrive and during your trip our on-the-ground staff throughout the region are on hand by phone or email for any help you need. With our years of experience in arranging trips in Croatia and Slovenia we're perfectly placed to create the most memorable trip you've ever experienced.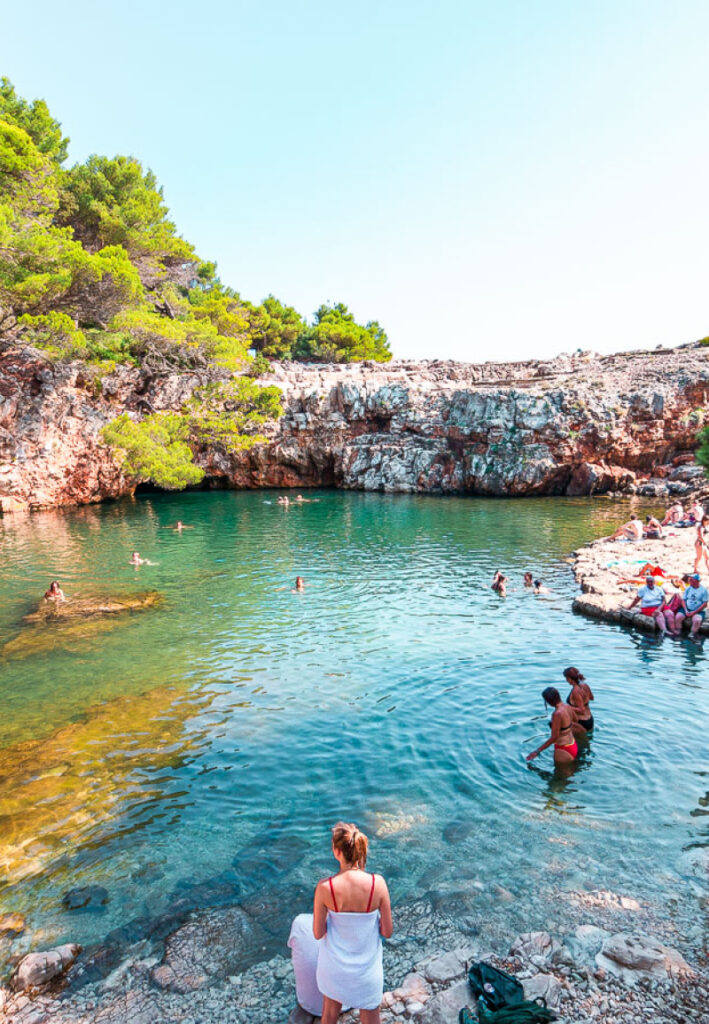 Why Travel with JayWay?
You only travel somewhere for the first time once. By taking a custom tailored trip you get a seamless trip, to your choice of destinations and at your own pace, planned by professionals and supported by locals on the ground in Europe.
Save Precious Time
Planning an amazing trip takes time. Our friendly travel advisors and experienced trip planners will listen to your needs and craft your personal dream itinerary. We will maximize your vacation time and enjoyment – we know the best way to get around and how to spend your hard-earned time off.
Have Peace of Mind
You're in safe hands from the very beginning. Even before you arrive your dedicated tour manager in Europe will be in touch to help you prepare. When you arrive they'll meet you and be available by phone, email and IM for the rest of your journey with us, for anything you need.
Make Memories Forever
Travel can create memories that last a lifetime. You'll return home with indelible recollections of beautiful sunsets, magical vistas, fascinating stories, and meals so delicious you'll want to fly back every time you think of them. This is why we do what we do.
Frequently Asked Questions about Travel to Croatia & Slovenia
What is the best way to travel to Croatia & Slovenia?
Most of our guests travel to Croatia & Slovenia region from the US by air, unless they are already traveling in a neighboring country.
Where should I start my tour of Croatia & Slovenia?
If you're planning to see Slovenia and southern Croatia then it makes sense to start in Zagreb or Ljubljana in the north and finish in Dubrovnik in the south, or vice versa. This will save you time backtracking. There are very few direct flights between the US and Croatia, and none to Slovenia. You will most likely be transferring in Munich or Frankfurt on the way to Croatia as Croatia Airlines are part of the Lufthansa-led Star Alliance. Our travel advisors will help you pick the best flights for your itinerary.
What are some must-see places in Croatia and Slovenia?
Without a doubt Dubrovnik is Croatia's most important destination, even though its population is under 50,000. A UNESCO World Heritage Site and world famous destination long before Game of Thrones started shooting there, Dubrovnik is a place everyone should see in their lifetime. Croatia's islands are all a little different, and one might suit you better than others, just tell us what you're looking for. Visiting Croatia without at least passing through Split is difficult but this city that dates back to the Ancient Roman era is worthy of your time. Further north, in Croatia's Istria region you'll find Rovinj, a coastal city with a Venetian history. In Slovenia you'll discover that whatever you seek is there
How much does a private tour of Croatia & Slovenia cost?
Our Slovenia and Croatia travel packages start from around $300 per person per day. The largest element is often accommodation, but private full day tours can increase the cost. All our sample itineraries have a price guide function to give you an idea of the cost for different levels of accommodation, month of travel and number of travelers.
When is the best time of year to visit Croatia and Slovenia?
The best time of year for your trip will depend on what you want to do. Slovenia is a year-round destination, though outdoor activities are limited to snow sports in winter. Croatia is more seasonal with some destinations, especially the islands, almost shutting down in winter. If you want to swim then you should travel between mid May and mid October. If you are more interested in sightseeing and avoiding the hottest time of year then mid July and August could be too warm for you.
Can I self-drive on a Croatia and Slovenia trip?
We can arrange rental cars as part of our packages and thanks to our long-term cooperation with our rental partner in Croatia, the one-way and delivery/drop-off fees if you start or end your journey in Ljubljana are very reasonable. Self-drive is a great way to get around Croatia and Slovenia cost-effectively, but do remember to factor in the cost of gas and highway tolls when comparing the cost with having private transfers. Additionally a rental car isn't a lot of use on some islands, and will incur additional costs taking it on a ferry. Better to rent for a day on the island if you want to drive.
Can I take a free day or two with no tours?
Absolutely. Our Croatia and Slovenia itineraries are customized to your wishes. You don't have to fill every day and we encourage leaving some time aside simply to appreciate the destinations you're visiting. A beach day, museum day or simply a rest day is your prerogative on a private tour.
Do you arrange cruises in Croatia?
We have chosen to focus on land-based trips. We find cruise itineraries are often too packed and don't give you enough time to see each destination properly. The lack of flexibility in both itinerary and dates of cruises can make it hard to fit with your own schedule. A private tour avoids all these issues. We can however arrange private sailing day, or longer, trips should you wish to spend some time at sea.
Is there a border between Croatia and Slovenia?
Since Jan 1 2023, when Croatia joined the Schengen Area, there is no physical border between the two countries, meaning no passport checks and most importantly no more queues at the border, which at peak summer travel times used to take up to a couple of hours. Why not celebrate that newfound lack of hassle with a Croatia and Slovenia custom tour?