Discover two countries with deep history, fascinating culture, and mouthwatering local cuisines. Greece and Turkey share a lot more than the glistening waters of the Mediterranean Sea. The fates of Greece and Turkey have been intertwined throughout the centuries and this is evident to this day. From the grand architectural masterpieces that bear traces of both civilizations to the tiniest details of everyday life; is it Greek or Turkish coffee? Nobody knows but coffee in both countries tastes superb and it's up to you to find the similarities and differences between two countries that are seemingly worlds apart yet more alike than you could ever imagine. Let us customize the perfect trip to Greece and Turkey for you and get ready to embark on the adventure of a lifetime.
Popular Itineraries for Greece & Turkey Tours
Every vacation package we create is unique, according to your exact travel dates, and your accommodation and activity preferences. However, on this page, you will find a selection of itineraries that combine these two countries, based on different themes. Our suggested itineraries provide you with the inspiration you need for your own private tour across Greece and Turkey. For each of these itineraries, you can get a rough idea of the price using the Price Guide function. Apart from the capital cities, we cover several other destinations in these two countries and our expert trip planners will work with you to craft the perfect itinerary for Turkey and Greece, incorporating any other places in nearby countries you would like to see on the same trip.
Greece & Turkey Vacation Reviews
4.9 / 5
Average of our Guest's Ratings of our vacation packages to these destinations. Based on 68 reviews
Our Greece & Turkey tour packages provide a hassle-free way to get to know these exciting countries. We take care of all the details. All you have to worry about is enjoying the one-of-a-kind experiences that will make this the vacation of a lifetime. Below you'll find the most recent three reviews and testimonials from guests who have visited Greece & Turkey with our help.
Deborah Christensen-Short
California
Trust the Jay Way reps, they truly care about the travelers' having the very best experience possible.
Year :
2023
Visited :
Turkey, Greece
Itinerary :
Izmir, Istanbul, Athens, Nafplio, Ancient Olympia, Delphi, Athens, Santorini, Athens
Rating :
5 / 5
Shaun & Stephanie
California
JayWay Travel excels at providing the perfect balance between providing a sense of independence on your travels while simultaneously providing the support and information you need, when you need it. Whether in need of a restaurant selection or of medical care, our guides were always there to help us and point us in the right direction.
Year :
2022
Visited :
Greece, Turkey
Itinerary :
Athens, Nafplio, Athens, Santorini, Mykonos, Istanbul
Rating :
5 / 5
Clarissia Jackson and Group
Wisconsin
I have enjoyed traveling with JayWay Travel in the past, and refer others to this incredible travel agency often. In closing, the staff was phenomenal, and every guide we had on this unforgettable journey was FABULOUS! Can't wait for our next JayWay Travel adventure….
Year :
2021
Visited :
Greece, Turkey
Itinerary :
Santorini, Athens, Fethiye, Gulet, Istanbul
Rating :
5 / 5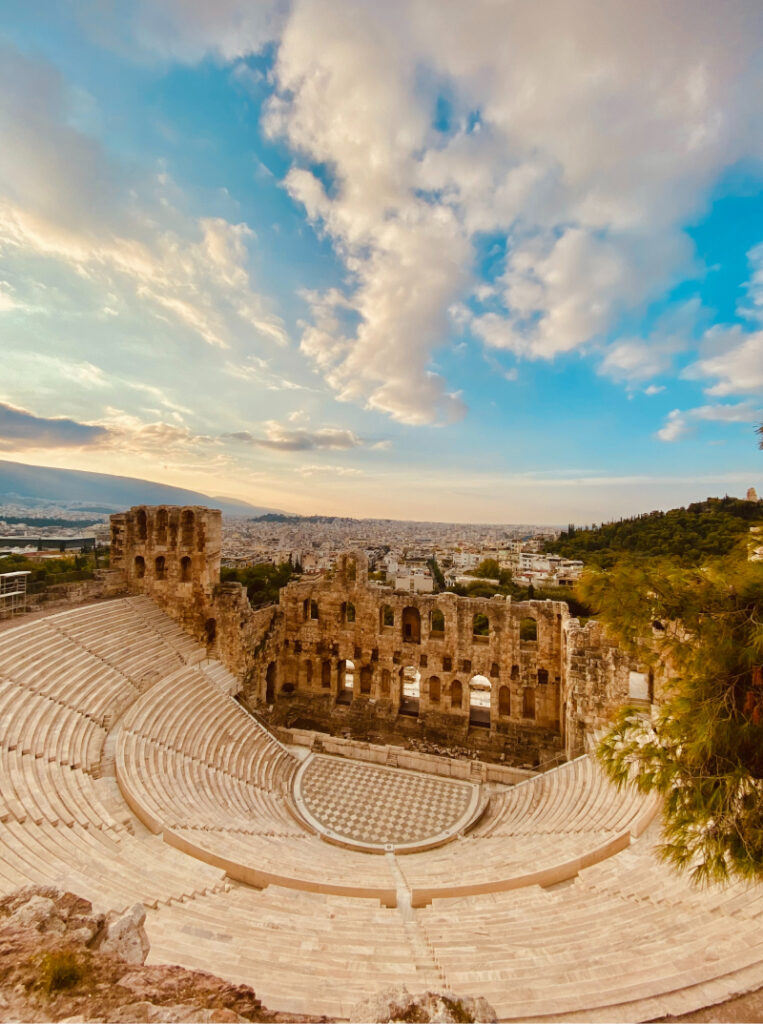 A Cross-Cultural Adventure in Greece and Turkey
Traveling across Greece and Turkey feels as though you're entering a magical world where East meets West. A dreamy world that takes shape in a fascinating skyline adorned by minarets and bell towers and exquisite cuisine that borrows the scents of Mediterranean herbs and mixes them with the mesmerizing spices from faraway lands. Turkey and Greece feel different in many ways but they're very much alike to their core. On a trip that combines Greece and Turkey, you will enjoy the best of two countries rich in history, culture, and traditions.
Delve into ancient history in Athens and Delphi, swim in crystal clear waters in remote coves or cosmopolitan beaches in Mykonos, Naxos, and Paros, admire Italianate architecture in Rhodes and Corfu, and be mesmerized by the sheer beauty of Santorini or nature's grandeur in Meteora. Fall forever in love with the dream that is Istanbul, spend relaxing moments on the beach in Kas or Antalya, and create memories to last a lifetime in Cappadocia as you glide in the sky during the most fascinating hot-air balloon ride in the world.
Take The Roads Less Traveled in Greece & Turkey
Our expertise and experience in Turkey and Greece extend beyond the capitals and bigger cities. If you've got time to spare, we can easily add in stops and overnight stays in some of those two countries' best-kept secrets for a taste of the local lifestyle. This way, you'll gain a deeper appreciation of Greece and Turkey by seeing small-town life alongside the bustle of the cities.
You're in The Best Hands
Our expert Greece & Turkey travel advisors and trip planners will work with you to create your dream vacation itinerary. You'll stay at the very best hotels, B&Bs, or resorts. You choose how you want to spend your time, either enjoying day trips and city tours with our trusted partners or taking a day off to wander on your own. Before you arrive and during your trip, our on-the-ground staff throughout the region are on hand by phone or email for any help you need. With our years of experience arranging trips in Europe, we're perfectly placed to create the most memorable trip you've ever experienced.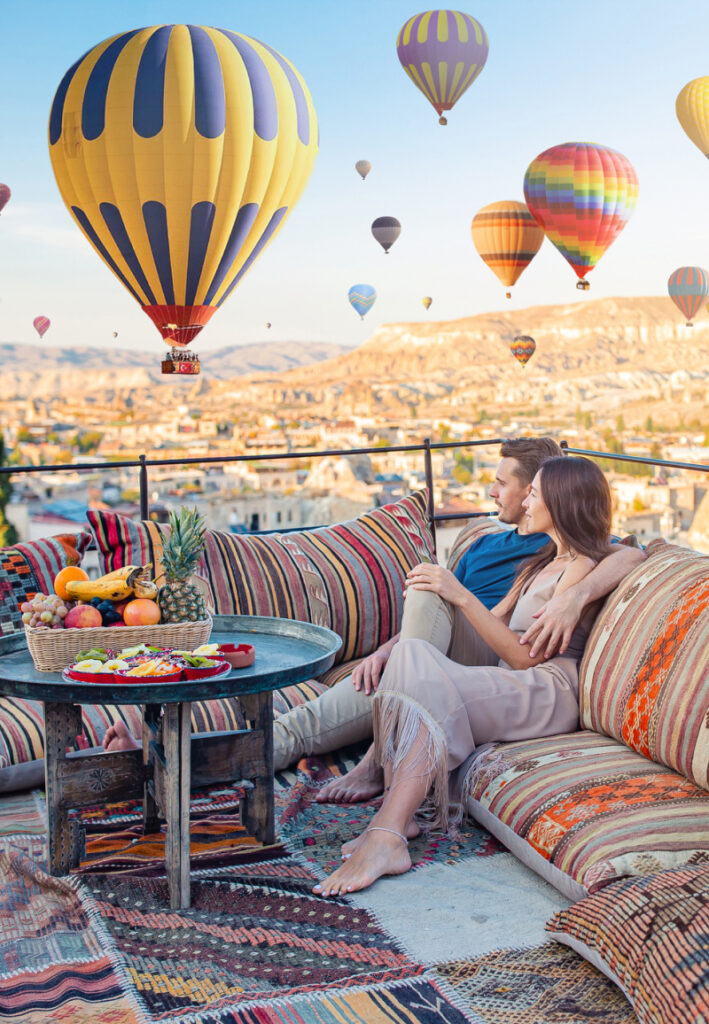 Why Travel with JayWay?
You only travel somewhere for the first time once. By taking a custom tailored trip you get a seamless trip, to your choice of destinations and at your own pace, planned by professionals and supported by locals on the ground in Europe.
Save Precious Time
Planning an amazing trip takes time. Our friendly travel advisors and experienced trip planners will listen to your needs and craft your personal dream itinerary. We will maximize your vacation time and enjoyment – we know the best way to get around and how to spend your hard-earned time off.
Have Peace of Mind
You're in safe hands from the very beginning. Even before you arrive your dedicated tour manager in Europe will be in touch to help you prepare. When you arrive they'll meet you and be available by phone, email and IM for the rest of your journey with us, for anything you need.
Make Memories Forever
Travel can create memories that last a lifetime. You'll return home with indelible recollections of beautiful sunsets, magical vistas, fascinating stories, and meals so delicious you'll want to fly back every time you think of them. This is why we do what we do.
Frequently Asked Questions about Travel to Turkey & Greece
What i the best way to travel to Greece and Turkey?
Most of our guests travel to Greece and Turkey from the US by air, unless they are already traveling in a neighboring European country. There are direct flights from the US to Greece & Turkey, operated by United Airlines, Turkish Airlines, and others.
Where should I start my tour of Greece and Turkey?
If you're flying from outside Europe, it makes sense to start your trip in Athens and end it in Istanbul or vice versa. This will save you valuable time as you won't need to backtrack to your initial destination to catch your flight back home. Rest assured that our travel advisors will help you pick the best flights for your itinerary.
What are some must-see places in Greece and Turkey?
Deciding which destinations to add to your Greece and Turkey itinerary very much depends on your preferences. If you want to visit the most famous places, you shouldn't miss Athens, Santorini, Crete, Istanbul, and Cappadocia. However, if you want to get a glimpse of beautiful lesser-known places in these two countries, we can craft an itinerary that includes some well-kept secrets, such as Naxos, Parga, Fethiye, or Izmir.
How much does a private tour of Greece and Turkey cost?
Our Greece and Turkey packages start from around $250 per person per day. The most significant sum is usually spent on your accommodation, but private full-day tours can increase the cost, too. All our sample itineraries have a Price Guide function to give you an idea of the cost for different levels of accommodation, the month of travel, and the number of travelers.
When is the best time of year to visit Greece and Turkey?
The best time of year for your trip to Greece and Turkey largely depends on what you want to do. In general, spring and fall are the best times to visit these two countries to make the most of sunny weather. You may want to avoid July and August, as they are the hottest and busiest months in Greece and Turkey.
Which other countries could I combine with a trip to Greece and Turkey?
Italy could easily fit in any Greece and Turkey itinerary. That said, if you're interested in adding some genuinely off-the-beaten-path countries to your itinerary, and exploring more countries with Ottoman empire influences, consider Albania, Bulgaria, or North Macedonia instead.
Can I self-drive on a Greece & Turkey trip?
We can arrange rental cars for all or part of the trip but keep in mind that dropping off a rental in another country incurs high one-way fees. Your JayWay trip planner can arrange for separate rentals where needed. This way, you can avoid unnecessary expenses and have the freedom to get around by car when you need to.
What are some popular excursions and day trips on Greece and Turkey tours?
When traveling across Greece and Turkey, don't miss the culinary tours we have on offer, and get ready to treat your tastebuds to a gastronomic experience they won't easily forget. If you're visiting destinations on the Mediterranean coasts of Turkey and Greece, a cruise or boat tour is a great addition to your vacation. In cities steeped in history like Istanbul and Athens, it's worth joining guided tours of the most famous attractions, such as the Hagia Sophia or the Acropolis, to make the most of your visit to those century-old masterpieces. 
Can I take a free day or two with no tours?
Absolutely. Our Greece & Turkey vacation itineraries are customized to your wishes. You don't have to fill every day and we encourage leaving some time aside simply to appreciate the destinations you're visiting. Finding a secret spot to enjoy the most epic sunset in Santorini or stopping at every turn to enjoy a glass of Turkish tea in enchanting Istanbul while taking in the bustling life that goes by are probably some of the moments you will remember your Greece and Turkey vacation by.