Popular Itineraries for Italy & Greece Tours
Although every tour we build is unique, there are some popular routes and itineraries that we are asked for frequently. Our sample itineraries provide some ideas for you to consider as a basis for your own private tour combining time in both Italy and Greece. For each of these itineraries you can get a rough idea of the price using the Price Guide function. We cover many more destinations than those listed in these popular Greece & Italy itineraries. Our expert trip planners will work with you to incorporate any places in Italy and Greece you want to go.
Italy & Greece Vacation Reviews
5.0 / 5
Average of our Guest's Ratings of our vacation packages to these destinations. Based on 15 reviews
Our Italy & Croatia tour packages provide a hassle-free way to see both these captivating countries. We take care of all the details. All you have to worry about is enjoying the one-of-a-kind experiences that will make this the vacation of a lifetime. Below you'll find some recent testimonials from guests who have visited Italy and Greece with our help recently.
Tina, William, Chance & Caleb
Texas
JayWay made planning a complicated trip over multiple countries easy and more enjoyable. We would have been lost on where to stay and what to do without the help of amazing staff at JayWay.
Year :
2023
Visited :
Italy, Greece
Itinerary :
Venice, Rome, Santorini, Athens
Rating :
4.8 / 5
Elizabeth, Scott, Shelley & Stiles
Texas
I would highly recommend JayWay Travel to help organize a trip. It is very helpful to always have a driver and not have to figure out how to get from place to place. I would use JayWay again!
Year :
2022
Visited :
Italy, Greece
Itinerary :
Rome, Positano, Rome, Santorini, Mykonos, Athens
Rating :
5 / 5
Kenna, Gerald, Jayme & Thomas
Kansas
We could not have asked for a better experience. JayWay Travel handled every detail from start to finish. We cannot wait to plan our next trip!
Year :
2022
Visited :
Italy, Greece
Itinerary :
Venice, Rome, Santorini, Athens
Rating :
5 / 5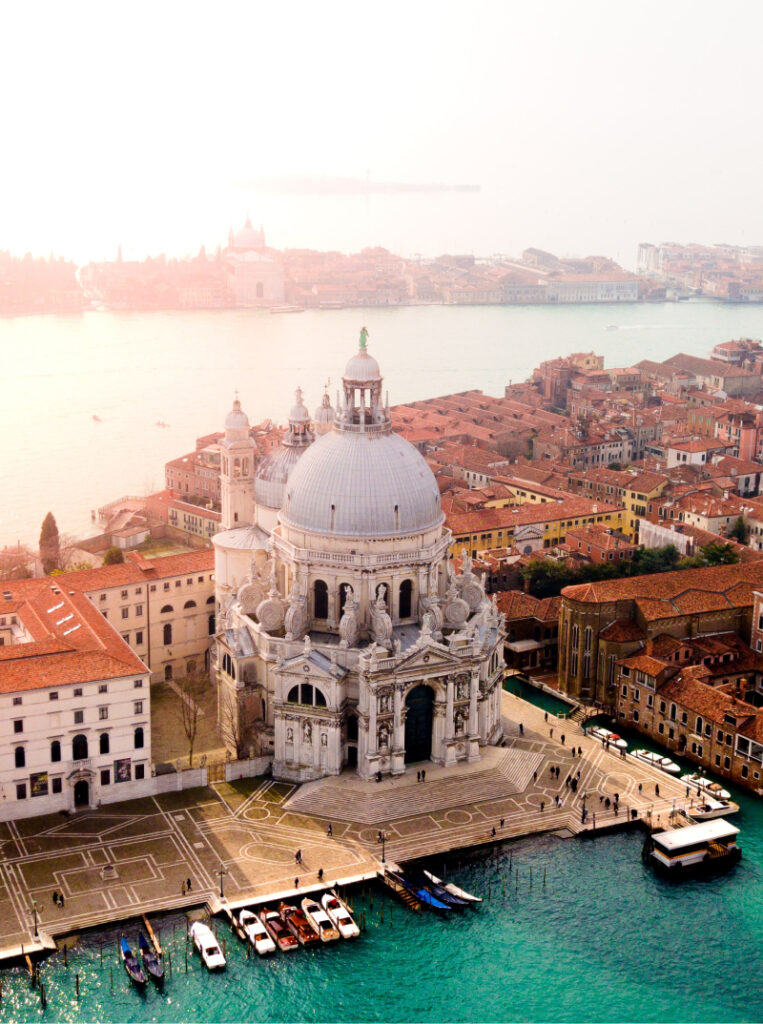 Italy & Greece: A Classic Duo
Two of the greatest civilizations the world has known, the Greek and Roman Empires, left their mark on Southern Europe for eternity. You'll be treading in ancient footsteps on your Italy and Greece tour. More recent empires, kingdoms, republics and dynasties have contributed to the rich art and culture you'll find in both countries.
Culinary Edens
Italian cuisine might have the edge when it comes to worldwide fame but Greece holds its own too. In both countries we've picked the best foodie experiences for you to try, from food tours to cooking classes, as well as olive oil and wine tastings. We'll provide tips on the best places to eat in all your destinations too.
Just want to hit the highlights?
If you want to hit the main hotspots, you could start your trip in Rome, the eternal city. Here you can visit the Vatican Museums, the Sistine Chapel, the Colosseum, Roman Forum and many more archeological sites of Ancient Rome. Picture yourself in Florence's historical center, the cradle of the renaissance, where you can admire the signature Duomo, Michelangelo's David at the Uffizi and stroll across the Ponte Vecchio, or St Mark's Square in Venice, the iconic floating city. Then jump on a quick flight to dream vacation destinations Santorini or Mykonos in the Aegean Sea then finish up in bustling Greek capital Athens, site of one of the world's oldest civilizations. If you've never been to either country, that's definitely a good way to start.
Or dig deeper?
But that's just the beginning of the story and our knowledge of both these countries goes much deeper than that. You could spend some of your trip discovering Crete, Greece's largest island. Santorini's beautiful, but the other Cyclades islands, Naxos and Paros, reward the more curious traveler. Buck the island-hopping trend and spend your time exploring mainland Greece. Meteora and Thessaloniki are of particular interest. If you're on the trail of ancient Greek sites, then Sicily is a must, with Greek temples galore. Puglia can easily be combined with Greece thanks to either overnight ferries between Bari/Brindisi and Northern Greece or low-cost direct flights. Check out all the destinations we offer in Greece and Italy.
You're in the best hands
Our Italy and Greece expert travel advisors and trip planners will work with you to create your dream vacation itinerary. You'll stay at the very best hotels, apartments or villas. You choose how you want to spend your days, either enjoying day trips and city tours with our trusted partners or taking a day off to wander on your own. Before you arrive and during your trip our on-the-ground staff in both Greece and Italy are on hand by phone or email for any help you need. With staff in both countries, we're perfectly placed to create the most memorable trip you've ever experienced.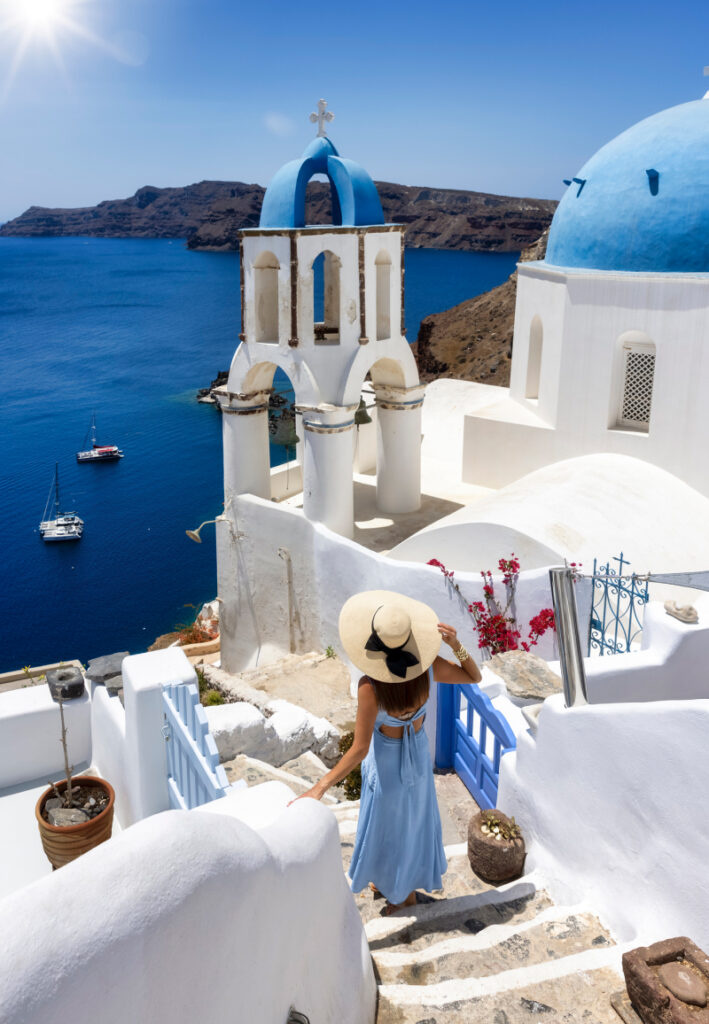 Why Travel with JayWay?
You only travel somewhere for the first time once. By taking a custom tailored trip you get a seamless trip, to your choice of destinations and at your own pace, planned by professionals and supported by locals on the ground in Europe.
Save Precious Time
Planning an amazing trip takes time. Our friendly travel advisors and experienced trip planners will listen to your needs and craft your personal dream itinerary. We will maximize your vacation time and enjoyment – we know the best way to get around and how to spend your hard-earned time off.
Have Peace of Mind
You're in safe hands from the very beginning. Even before you arrive your dedicated tour manager in Europe will be in touch to help you prepare. When you arrive they'll meet you and be available by phone, email and IM for the rest of your journey with us, for anything you need.
Make Memories Forever
Travel can create memories that last a lifetime. You'll return home with indelible recollections of beautiful sunsets, magical vistas, fascinating stories, and meals so delicious you'll want to fly back every time you think of them. This is why we do what we do.
Frequently Asked Questions about Travel to Greece & Italy
What is the best way to travel to Italy and Greece?
Most of our guests travel to Italy and Greece from the US by air, unless they are already traveling in a neighboring country.
Where should I start my tour of Greece and Italy?
Starting in either Rome or Athens makes sense. Buying an open jaw ticket is usually only a little more than a standard return and we'll include any intra-European flights in your package. Our travel advisors will help you pick the best flights for your itinerary.
What are some must-see places in Italy and Greece?
It very much depends on your priorities. If you want to visit the most famous places then Rome, Florence, Venice, Athens and Santorini might be top of your list. If you've been to Italy before but not to Greece, we can arrange a trip combining lesser known destinations such as Bologna, Siena or Lucca with Greek destinations such as Athens, Mykonos and Santorini. In Greece and Italy you're never far from a UNESCO World Heritage Site, and we can build an itinerary around anything that's on your must-see list.
Can I customize my Italy & Greece tour?
Absolutely! That's the whole point of working with a custom tour operator like us. We'll work with you to tailor the perfect trip for you, so you can be sure you have enough time to see what you want, without having to worry about any of the details like how do you get to the train station, or making reservations at a local restaurant. We take care of all of that!
What do your Italy & Greece tour packages include?
Our tour packages are designed to make touring Italy & Greece effortless. From working with our travel advisors and expert trip planners to craft your ideal itinerary, to the moment you get on the plane to return home, we will take care of everything. Your custom tour package will include accommodation, airport transfers and any kind of transportation between destinations, walking tours, day trips, and most importantly the support of our local staff in Europe. They'll be in touch with you before your trip to finalize any details, and when you land we'll give you a local SIM so you can be in touch by phone, email or instant messsage. It's like having a tour director, but still traveling "independently".
How much does a private tour of Greece and Italy cost?
Our Italy and Greece packages start from around $350 per person per day. The largest element is often accommodation, but private full day tours can increase the cost. All our sample itineraries have a price guide function to give you an idea of the cost for different levels of accommodation, month of travel and number of travelers.
Do your Greece & Italy tours have a set departure date?
No. As our tours are completely customized to you, you choose the dates, and destinations you want to visit.
When is the best time of year to visit Italy and Greece?
The best time of year for your trip will depend on what you want to do. Italy can be a great place to travel year round. Greece's islands can be more seasonal with some almost shutting down in winter. If you want to swim then you should travel between mid May and mid October. If you are more interested in sightseeing and avoiding the hottest time of year then mid July and August could be too warm for you. High season on the islands and in coastal destinations like Amalfi is the opposite in the cities, so while July and August are the most expensive times of year to travel to
Which of Greece and Italy has the best beaches?
Both countries have some fabulous beaches. For the best Italian beaches you need to go beyond the most popular easily-reached locations like the Amalfi Coast and Cinque Terre and instead head to Sardinia, or Puglia's western coast. In Greece, some of the most popular island destinations also have wonderful beaches, particularly Crete, Mykonos, Naxos, Paros, and Rhodes. While Santorini's beaches are pleasant, they're not its best feature.
Can I self-drive on an Italy & Greece trip?
We can arrange rental cars for all or part of the trip, but bear in mind that dropping off a rental in another country incurs high one-way fees and taking a car on a frry adds significantly to the cost. Your JayWay trip planner can arrange for separate rentals where needed so you can avoid unnecessary expenses and have the freedom to get around by car when you need. In Italy's countryside in particular a car is useful. Should your trip be mostly city-based in Italy, then trains and private transfers will be much more convenient. If the Greece portion of your trip concentrates on the islands, we advise against car rental.
What are some popular excursions and day trips on your Greece and Italy tours?
Among all the guided tours we offer in Rome, our most popular are culinary-based, whether food tours or cooking classes. Similarly in Athens food-based experiences are very popular, as well as tours of Ancient Athens, including the Acropolis and the Temple of Olympian Zeus. On the Greek islands, sailing trips are perennial favorites. Tours of the interior of an island provide a wonderful way to get to know the character of the place better.
Can I take a free day or two with no tours?
Absolutely. Your itinerary will be customized to your wishes. You don't have to fill every day and we encourage leaving some free time aside simply to appreciate the destinations you're visiting. Getting lost in Venice's narrow streets, with just the occasional glimpse of St Mark's Campanile and encounter with the Grand Canal to guide you, is part of the fun!
Do you sell cruises that include Italy & Greece?
We don't sell cruises of Greece and Italy. We believe you enjoy a far richer experience by spending as much time as possible on land, soaking up the culture and enjoying the local cuisine, while taking part in a more responsible type of travel. A day trip on a sailboat or catamaran is another matter entirely and our guests love half-day or full-day sailing trips we offer from many of Greece's islands. All of the thrills of getting out on the water without the cramped conditions and other sacrifices that sleeping on a boat brings.
How long do I need for an Italy & Greece trip?
This is mostly a question of how many places you want to see. Each time you move to another destination, you'll spend half a day traveling. For this reason we recommend three nights in most destinations. Fewer destinations means less time and money spent moving between them, and more time soaking up the atmosphere and seeing the sights.
Can I take a train from Italy to Greece?
The short answer is: no. The long answer: yes, if you're willing to spend several days traveling. It's far simpler, and cheaper, to fly.
How can I get to Greece from Italy, and vice versa?
The quickest way to travel between Italy and Greece is by air. Flights between major tourist destinations in both countries are quick (maximum 2 hours) and relatively cheap thanks to lots of low-cost airlines providing service. We can include these intra-European flights in your vacation package to simplify your planning. There are also overnight ferries from Puglia to northern Greece. This is another, lower-carbon-footprint, way to cross the sea.
Is the Euro used in both Italy and Greece?
Yes, thankfully the Euro is the currency of both Italy and Greece, so any coins and banknotes you have left after the first country can be used in the second.