This list of the best cocktail bars in Istanbul proves that apart from its cultural diversity, historical significance, and splendid architecture, Istanbul is also a lively hub that fascinates everyone and guarantees a city break to remember with some serious mixology thrown in.
With a population of over 20 million people and the inescapable air of a city that never sleeps, it's no overstatement to say that Istanbul is a city like no other. Unlike other European metropolises and their downtowns, Istanbul does not have a definite center. Therefore, scattered around various parts of the city are dozens of restaurants, bars, and cafés, some set on rooftops with splendid views of the skyline and others dreamily resting by the sea. In this guide, we're showing you around the best cocktail bars in Istanbul.
The Best Cocktail Bars in Istanbul
Alexandra Cocktail Bar
Famous for the reflections of its old wooden houses on the waters of the Bosphorus, the Arnavutköy neighborhood is a unique place to enjoy a cocktail in the quaintest setting. Situated far from the crowded and touristy parts of the city, Alexandra Cocktail Bar, one of the best cocktail bars in Istanbul, is sure to enchant you with its signature cocktails and breathtaking views of the Bosphorus.
Flekk
Stepping inside Flekk, you feel engulfed by an irresistible warmth, like going back to a familiar place after a long time. In a setting of unfathomable charm and elegance, this bar serves cocktails based on organic ingredients sourced from local producers. For all these reasons, Flekk stands out in the busy Beyoglu district and deserves a place on our list of the best cocktail bars in Istanbul.
Monkey Istanbul
Located in Beyoglu, the most vibrant part of Istanbul, Monkey Istanbul is one of the best places to watch the sunset while sipping on a cocktail or two. Known for its signature cocktails and DJ sets, Monkey Istanbul offers superb views of the Golden Horn, in a postcard-perfect setting that will make you fall in love with the city.
Nor Kadikoy
On the Asian side of Istanbul, Kadikoy, and the Moda neighborhood in particular, is the locals' favorite part of the city. Abundant in smart cafés, bars, and restaurants, Moda is where locals and visitors alike take in the charm of authentic Istanbul. In this vibrant setting, Nor Kadikoy is one of the best cocktail bars in Istanbul as it serves not only the classics but also inspiring cocktails with fancy names and bright colors.
The Townhouse
Another place not to miss on the Asian side of Istanbul, The Townhouse is popular for its exceptional cuisine, but primarily for its wide variety of cocktails. The Townhouse is also famous for its high hospitality standards and top-quality ingredients used in the making of dishes and cocktails alike. As this is one of the best cocktail bars in Istanbul, we recommend making a reservation ahead of time.
La Boom
If you feel like venturing out of the city for a while, Emirgan is a leafy suburb on the European side of Istanbul. La Boom in Emirgan is one of the best cocktail bars in Istanbul, featuring an impressive menu of signature cocktails whose names and flavors you will love. If you wish to visit La Boom at the weekend, make sure you make a reservation in advance.
Geyik Coffee Roastery & Cocktail Bar
Cihangir is a neighborhood with a Bohemian flair, a favorite hangout for artists, expats, and cuddly cats. In this colorful district, Geyik Coffee Roastery & Cocktail Bar stands out for its flavorful coffee and creative cocktails. One of the best cocktail bars in Istanbul, Geyik reveals its special character via its motto: just as every guest brings a story to the bar, each signature cocktail has a unique creation story to share.
Sortie
One of the more prestigious nightclubs in Istanbul, Sortie is also an amazing place to enjoy a cocktail or two while marveling at the view of the Bosphorus Strait. As its name suggests – sortie is the French word for exit – this exciting venue promises an escape from the bustling city life.
Lucca
Situated in Bebek, one of the most elegant neighborhoods in Istanbul, Lucca is a stylish restaurant and bar where you can enjoy exquisite cuisine paired with signature cocktails. Lucca enjoys a prime location in the heart of Bebek, thus offering guests an unparalleled urban setting.
360 Istanbul
Located on the top floor of the historic Egypt Apartment, an Art Nouveau building adorning the famous Istiklal Avenue, 360 Istanbul is an award-winning restaurant, bar, and nightclub with panoramic views of the entire city. Apart from serving delicious dishes of fine Turkish and international cuisine, 360 Istanbul also features an impressive selection of cocktails to choose from.
Vogue Istanbul
With panoramic views of the iconic Bosphorus Strait from its two outdoor terraces, Vogue Restaurant is one of the most elegant spots to indulge in a gastronomic feast while taking in the beauty of Istanbul. Apart from its exquisite cuisine though, Vogue Istanbul also features a modern bar that serves some of the best cocktails in the city.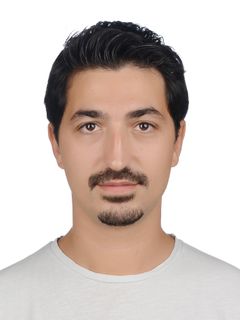 Although Murat has a professional background in marketing and consultancy, the travel industry won him over early in his life. Murat embraces slow travel, and he always delves into the history and culture of every destination he's visiting. As JayWay's Turkey Destination Expert and Istanbul City Host, Murat makes sure our guests see and experience the best of Turkey. A true local expert and traveler at heart, Murat is a regular contributor to our blog, showing us Istanbul and the rest of Turkey through his eyes.