One of the oldest castles in Slovakia, Devin Castle in Bratislava is an interesting site that many visitors to the capital unfortunately miss out on, even though it's only about 10 minutes from Old Town. While it may not be as stately as Bratislava Castle, it's well worth seeing. Not only because Devin is an incredibly atmospheric spot that will satisfy your craving for picture-perfect views, but also because visiting will give you insight into the history of the settlement that came to be Bratislava. And since Bratislava isn't a huge city, it's not a bad idea to plan one or two excursions if you're staying here.
These ruins have a rich atmosphere you'll feel immediately. Leave the bustling capital city behind and take a few footsteps into the past. The landscape surrounding the castle is beautiful, with rolling hills and cliffs that make it perfect place to enjoy a little stroll. Tasty restaurants, as well as bike and canoe rentals round out the offerings, so this is an ideal half-day trip.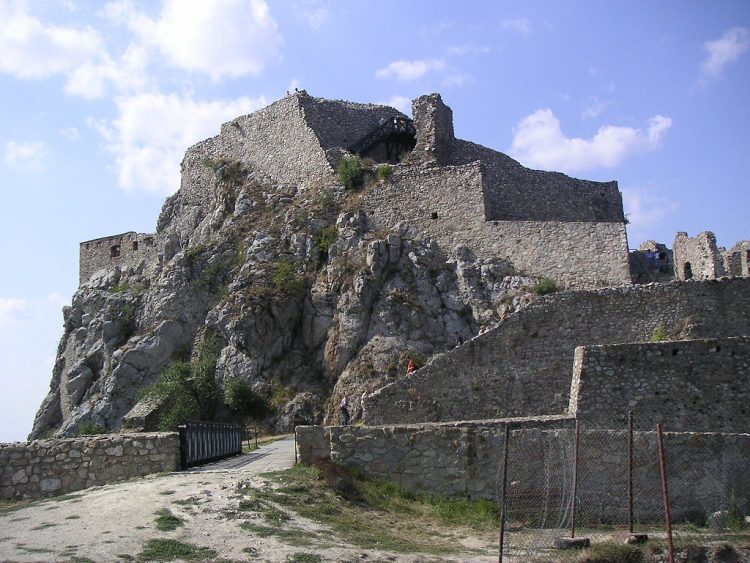 Jump to a section of this article
Devin Castle: A historic stronghold
The etymology of Devin Castle in Bratislava comes from an ancient Slavic word meaning "lookout tower." It's not hard to see why. The castle juts out from a cliff that rises high over the landscape. Devin is actually one of the oldest castles in the region, with roots dating all the way back before 864, when it first appeared in writing. The area was settled in prehistoric times, and because of the history of this part of Europe, the castle passed between Slovak and Hungarian rule, as ancient tribes used to criss-cross the area.
In times of political uncertainty, Devin was the perfect stronghold, easy to defend because of its high position, which also provided a clear view of approaching enemies. Devin has now been in ruins for hundreds of years, but has retained its allure and remains a strong symbol in Slovak culture. In the 19th century Devin Castle in Bratislava was a popular destinations for artists who depicted the ruins in many paintings. At one time the castle was even on local currency. Devin has proven inspiring for poets and novelists as well, and features in many masterpieces of Slovak literature.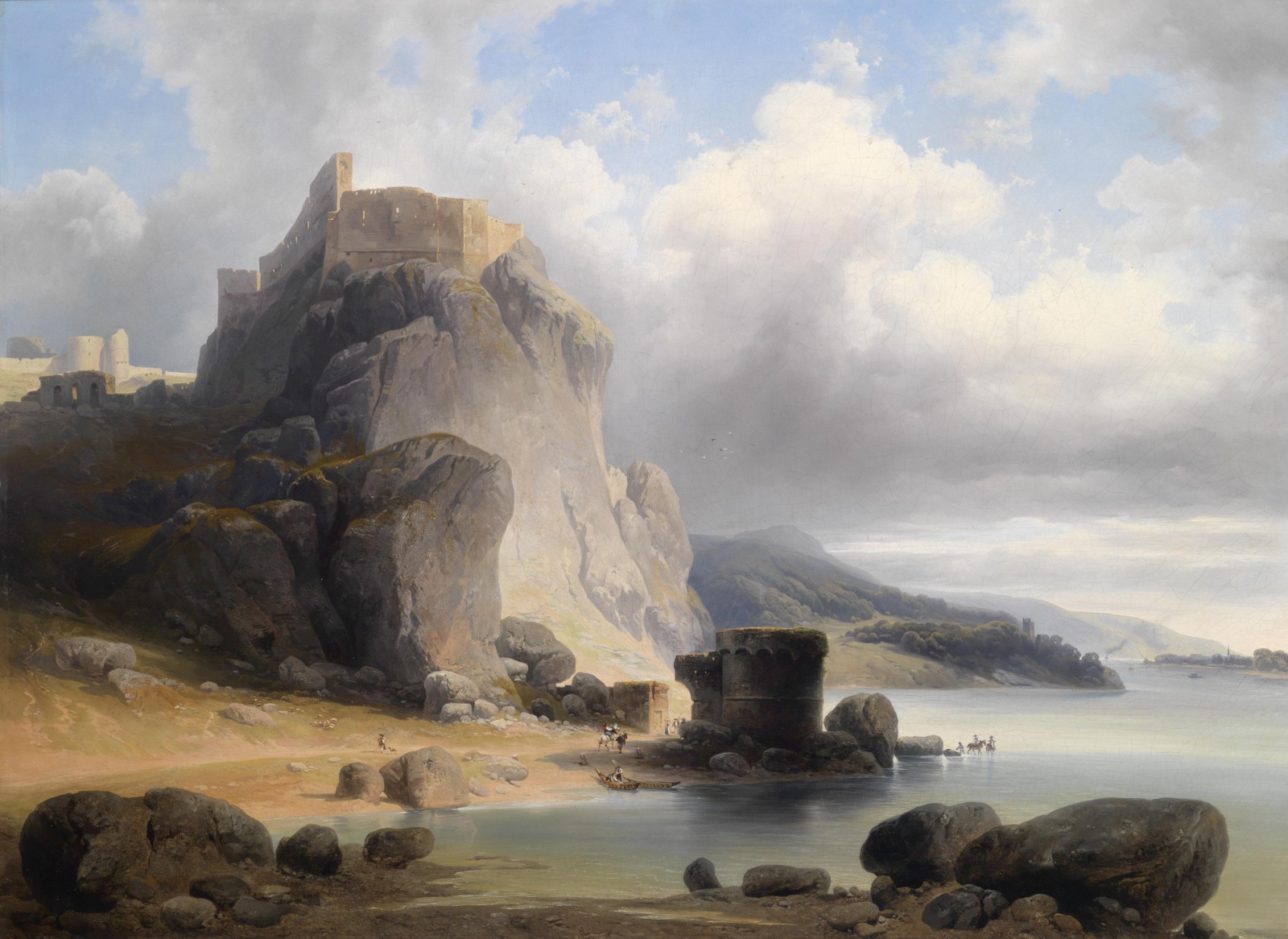 What to do there
Bring your camera because Devin Castle is quite photogenic. One thing you won't want to miss is the small watchtower the locals call Maiden Tower. While part of the castle it is separated from the main foundation, perched atop a rock. Legend has it that a king imprisoned his daughter here to keep her away from her lover, until she jumped to her death.
The rooms of the upper castle now play host to a permanent exhibition called "The Architectural Development of Devin Castle in Bratislava." It's a great way to learn the castle's history from 11th to the 19th centuries. There is also a program of short-term exhibitions. From April to October the castle is opened from 10am to 4:30pm. It is closed on Monday. From May until September the castle closes at 5:30pm.
We'd recommend arriving at the castle in the morning, so you can avoid the crowds. Besides exploring the castle ruins and the exhibition, you can take advantage of numerous hiking and bicycle trails around the castle. If you're feeling adventurous you could even rent a canoe or a bike. Be sure to stop for lunch at one of the restaurants around the castle.
How to get there
Devin Castle in Bratislava is just a 10-minute drive from Bratislava's Old Town. Head to the village of Devin. You could also take the city busses 29 and 128, which arrive every thirty minutes.
Tickets
An adult entrance ticket to Devin Castle in Bratislava is 4 euro.
Have you been to Devin Castle in Bratislava? We'd love to see your photos! Get in touch on Twitter, Instagram or Facebook!

Stephan Delbos is an internationally published writer and editor. Born in the US, he has lived, worked and traveled in Europe for a decade. He's fond of oysters and arid martinis.