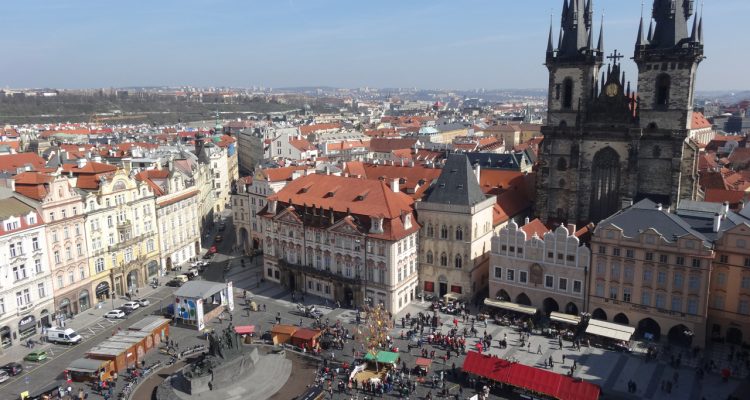 The city of Prague doesn't let an opportunity for a market pass it by and while around three quarters of Czech profess not to be at all religious they go in for Easter in a big way. That might be because a lot of Czech Easter traditions have little to do with Christianity and have their roots in the pagan era. We can't think of anywhere in the bible it says you should beat your womenfolk with a switch made of plaited birch, or throw water on them to improve their fertility.
As far as Easter chocolates and sweets go, the mainstays are hollow chocolate rabbits and Easter lamb cakes, sponge cakes in the shape of a lamb. Eggs put in an appearance only in the form of brightly pained eggshells. You'll find plenty of other foodstuffs at the market besides that, both sweet and savory, with huge ham hocks being grilled on a spit, the Hungarian-inspired langos and trdelnik, and lots to drink, like a warming cup of mead or a classic cold Czech beer.
Prague Easter Market Dates 2017
With a relatively late Easter – Easter Sunday is April 16th, Prague's Easter Markets are starting at the beginning of April. The main Easter market is the one in Old Town Square, running from 1st April to 23rd April 2017.
What was last year's markets like?
We made this short video to show you what you can expect.
Planning a holiday in Prague? We can create a Prague tour package to make it the trip of a lifetime. Get in touch to learn more!

Charlie is head of marketing at JayWay Travel. A long-term Prague resident, his interests are cooking, eating out, cycling, skiing and of course, travel.