For any foodie visiting a country for the first time priority number one is to eat something local. But the cuisines on offer in most cities are much wider than just local fare, with urban dwellers craving something new and foreigners that moved to the city have been setting up restaurants serving their own cuisine or well-traveled locals opening places that bring their travels home. In this article we take a look at some standout places where you can try great dishes from a neighboring or nearby country, or even a bit further afield.
Italian in Prague
Italians have long had an affinity for the magical city of Prague and plenty of them have opened restaurants. Two of them have even been recognized by Italy's culinary legion of honor. Casa di Carli by Matteo De Carli and Riccardo Lucque's Aromi empire are prime examples of high end Italian dining. If it's pizza you crave in the Golden City look no further than Pizzeria San Carlo for a slice of Neapolitan heaven.
Bosnian in Dubrovnik
We were just as confused the first time too: why would a Bosnian restaurant be called Taj Mahal? We're not sure either. It doesn't really matter, this is Bosnian-style grilled food just like you'll get in the country next door, without having to hit the highway.
Asian Fusion in Dubrovnik
I'm a big fan of brothers Darko and Vedran Perojevic's tiny Asian-fusion place tucked away in Dubrovnik's Old Town. Bringing an array of Asian flavors to bear on the excellent local ingredients is a match made in heaven. If Dubrovnik is your last stop, then Azur can provide a much-needed change of pace from standard Croatian menus.
Russian in Tallinn
Estonia has a Russian minority, something of a leftover from the various periods of Russian and Soviet rule but Tchaikovsky goes way beyond home cooking. This is last-days-of-the-Empire French-inspired fine dining. Dress up for this one, as its location in the five-star Hotel Telegraaf is no coincidence.
Georgian in Budapest
Georgia's a couple of countries over from Western Europe and isn't on most people's travel must-sees (yet) but a taste of their cuisine at an excellent eatery on Andrassy boulevard, might just get it onto yours.
Czech in Wroclaw
Bernard is a renowned family-run brewery in neighboring Czech Republic. In Wroclaw you'll find an independently owned restaurant of the same name "inspired" by the brewery and which serves their beer too. Get some hearty Czech classics right on Wroclaw's main square.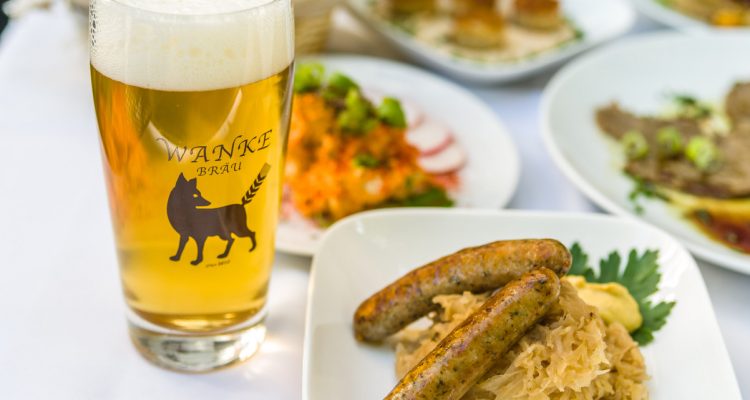 Bavarian in Berlin
Okay, so Bavaria isn't exactly another country, but Germany's regions can feel that way sometimes. Leibhaftig provides a great way to find out how Bavaria tastes, with tapas-sized plates of the province's specialties.
Hungarian in Vienna
We're stretching things a little here but bear with us. Mini is one of our top places to eat in Vienna. The food's more fusion than "Magyar," but the owners are Hungarian and so is the wine. Expect warm hospitality, delicious inventive dishes and fabulous, reasonably priced wines.
Planning a European vacation? We can create a Europe travel package just for you. Get in touch to learn more!

Charlie is head of marketing at JayWay Travel. A long-term Prague resident, his interests are cooking, eating out, cycling, skiing and of course, travel.