This is a guest post by Ric Gazarian. Ric blogs at www.GlobalGaz.com. He is on a quest to travel to every country in the world. When he's not pursuing that goal, he divides his time between the US and Thailand.
I have a unique perspective on Armenia and its capital Yerevan. I have come here every year over the last 15 years, sometimes staying as long as 4 months. I've witnessed tremendous change. But before I address Armenia's incredible transformation, let's take a step back.
Armenians have a long history and a rich culture. In fact, their presence can be dated back to the 6th century BC. Armenia, the state, has waxed and waned over the centuries. At times their lands have bordered the Mediterranean, the Black Sea, and the Caspian Sea, and at other times it has completely disappeared as a state. During WWI, Armenians were citizens of the Ottoman Empire and were subject to a gruesome genocide which annihilated 1.5 million Armenians. The Armenians either perished or dispersed across the globe. A short-lived state was created after WWI east of Turkey which was quickly consumed and incorporated within the Soviet Union in 1920. In 1991, Armenia was reborn as an independent state. But it has not been a smooth road. A war with neighboring Azerbaijan and a blockade with Turkey literally plunged the country into darkness. The 2000s saw astounding economic growth which led to continual development throughout the country.
There is so much to see in Armenia, and here are a couple of ideas.
Yerevan
Yerevan, the capital and heart of Armenia, is a vibrant and cosmopolitan city. Yerevan is also an eminently walkable city, with a pleasant mixture of both European and Asian influences. It is easy to spend a couple of days here, visiting museums, listening to live music, and checking out the restaurant scene.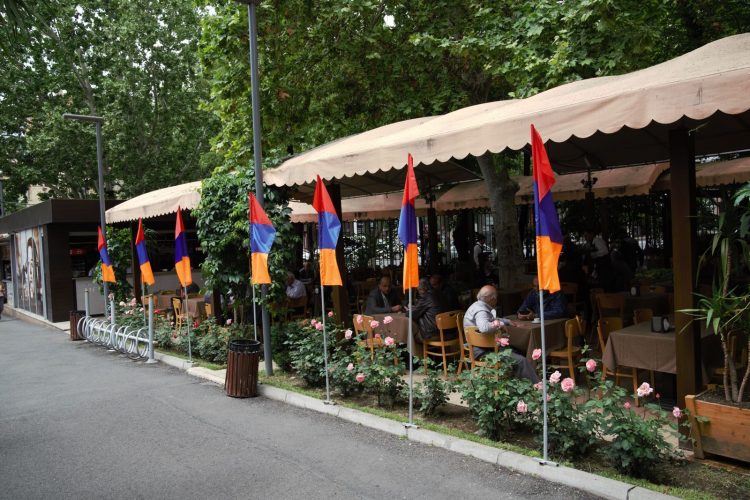 Café life
Armenians love socializing and the outdoors. With the first glimpse of spring, Yerevan's myriad outdoor cafes open their doors. Locals as well as visitors throng the cafes until late at night. Stop by to people-watch, drink a coffee or local beer, grab a meal, or smoke a shisha.
Genocide Memorial
Virtually a requirement when visiting Yerevan is a stop at the Armenian Genocide Memorial also known as Tsitsernakaberd. This Soviet-built creation honors and commemorates the 1.5 million Armenians slaughtered by the Ottoman Empire. Spend some time at the museum for a tour and to learn more about this brutal genocide.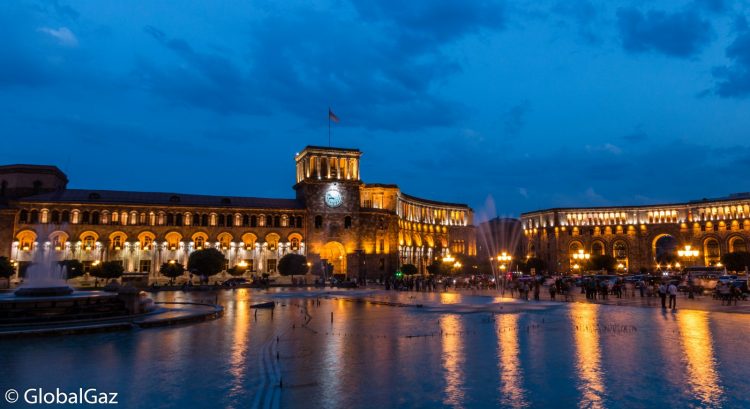 Republic Square
Republic Square, known previously as Lenin Square, is a central meeting point for the entire city. Five monumental buildings constructed in pink and yellow tuff stones surround the square, which is home to everything from concerts to protests and parades, and is also a good place to relax and get an ice cream. Visit Republic Square on any given night to watch the incredible fountain show.
Beyond Yerevan
Armenia is a compact nation but it easily punches above its weight. Armenia offers ancient monasteries, beautiful Lake Sevan, a wine country which dates back to the oldest winery in the world (4000 BC), and gorgeous mountainous landscapes.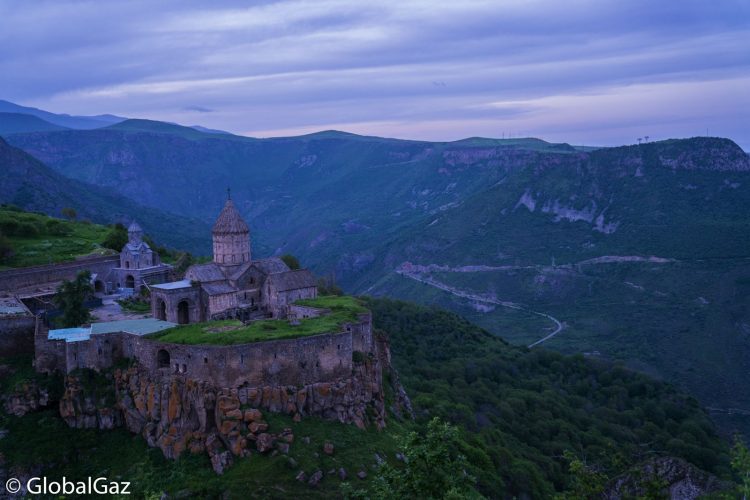 Tatev Monastery Cable Car
Visit the south of Armenia to ride a nearly 6 km ride cable car that will deposit you at the 9th century Tatev Monastery. The cable car has earned a Guinness World Record and the monastery is set in a fantastic mountainous setting.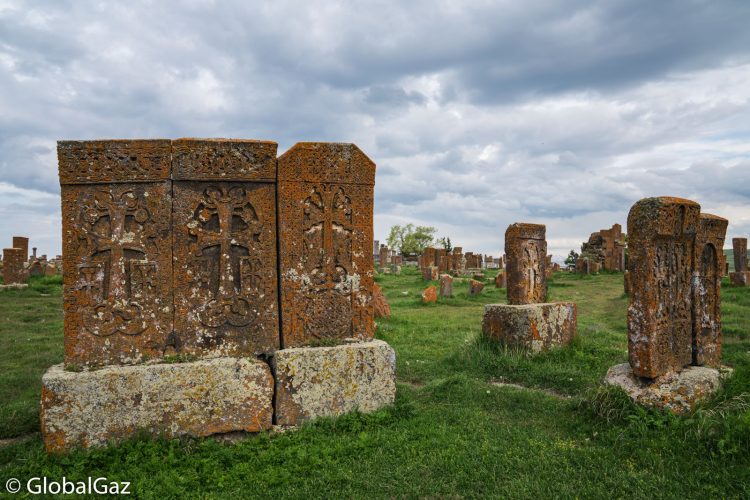 Noratus
Noratus cemetery is the largest cluster of khachkars in the world. Khachkars are crosses carved in stone and are unique to Armenia, earning a UNESCO Intangible Cultural Heritage designation. Stroll through this cemetery on Lake Sevan admiring this craftsmanship which dates back to the 9th century.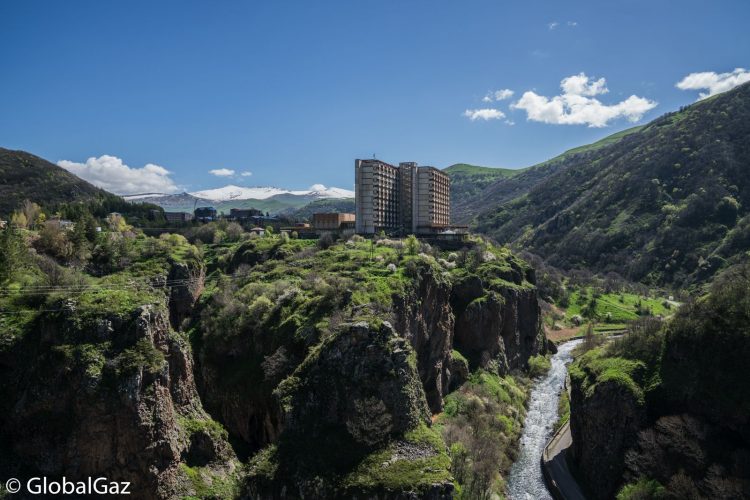 Jermuk
Jermuk is a mountain spa town which is well known for its hot springs and mineral water. Spend a couple of days in Jermuk to relax and "take the waters."