We firmly believe that Rome isn't a city you only visit once. Sure the first time you go you might want to hit the highlights: the Colosseum and Roman Forum, the Sistine Chapel, the Spanish Steps and the Trevi Fountain. Maybe even the under-appreciated Pantheon. But Rome's a city you could easily visit ten times and not see everything. A couple of years ago Jay and I shot this video to showcase some places that are off the tourist radar.
This is the blog post version of that video…
Jump to a section of this article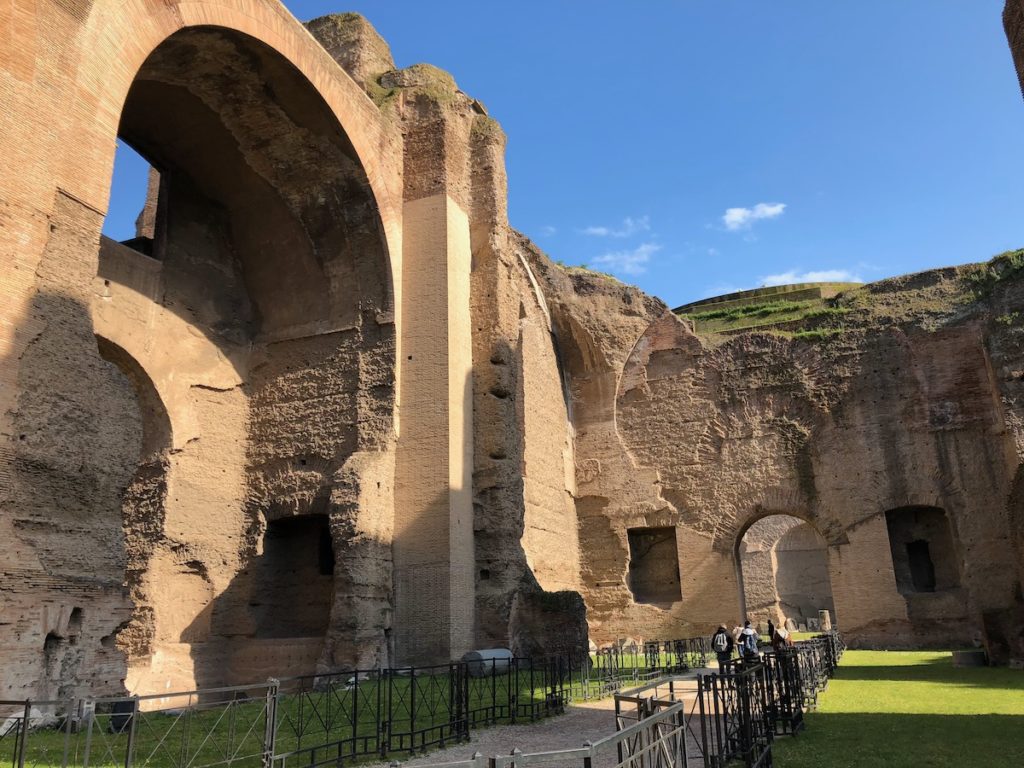 The Baths of Caracalla
Sure the Colosseum is the signature Ancient Roman site in the city, but it has massive lines (even with a skip-the-line ticket these days). There's somewhere even more impressive, in our opinion, and it's somewhere that people went to far more often. Think about it, how often do you go to a sports stadium? Most Roman citizens couldn't afford bathing facilities at home so they went regularly to huge public baths complexes like the Baths of Caracalla. The baths were a center of social life in Rome.
Although it might look like a few brick walls and mosaic floors from a distance, this was a glorious palace of cleanliness. We can't say this enough: take the 4D tour option. You could opt for the audioguide, but the '4D' tour (which is really just a smartphone in a headset) shows you so much more. Stand in a spot, play the relevant commentary and watch the walls be covered with marble, the water flowing in the channels and pools, and Romans enjoying their time at the spa.
One of the best bits about visiting the Terme di Caracalla is it seems like nobody has worked out how impressive it is, aside from the occasional school group and a few other savvy travelers. You can buy tickets in advance online but it's not necessary. Entry is half the price of the Colosseum too, at just €8. The 4D tour headset can be reserved online, which might be wise. You only need one between two or three people. Opening hours are quite convenient. The site is open from 9 till around sunset every day except Mondays, when it closes at 2 PM.
Having seen fliers around town for the grand opening of 'a little piece of the Netherlands in Rome' we couldn't resist showing up. It's a highly seasonal affair, only open when the tulips are in bloom, so check their website. It's easily the quirkiest thing we could find and it's hard to recommend it unless you really want to see a field of tulips, or pick some tulips.
Rome's Coppedè neighborhood, centred on Piazza Mincio, is home to an architectural cornucopia. There's Venetian palazzos, Florentine staircases and all manor of art nouveau fantasy. A great place to simply wander the streets spotting little visual treats. It makes for a good combination with a visit to Villa Borghese.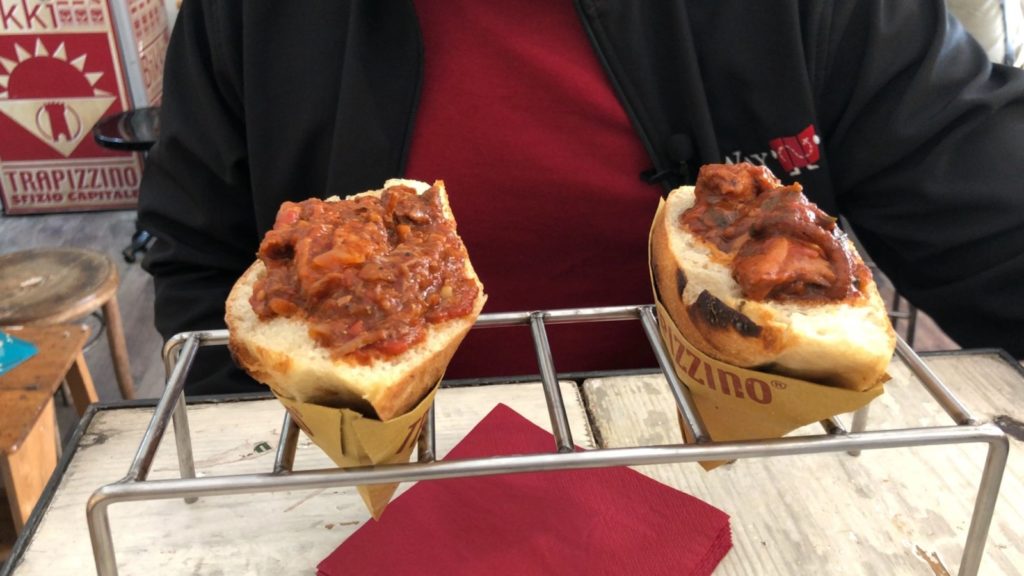 A little less beautiful but no less artsy, is the Testaccio district of Rome. South of the center along the Tiber river, it's a good combination with trendy Trastevere (go here in the morning then cross the river to Trastevere after for some sightseeing and aperitivo). Il Mattatoio is a former slaughterhouse turned into an events and exhibition space. There's also abundant street art on otherwise blank walls. The market is the center of life here and is often the destination of choice for food tours outside the center. A must-do when in Testaccio is to drop into the original branch of Trapizzino for one of their fantastic 'pizza cones'. There are branches in Trastevere and at Mercato Centrale too, if you develop an addiction. If you're on the hunt for Rome's best carbonara, you might want to save some room for a visit to Felice a Testaccio, a legend of the Rome food scene.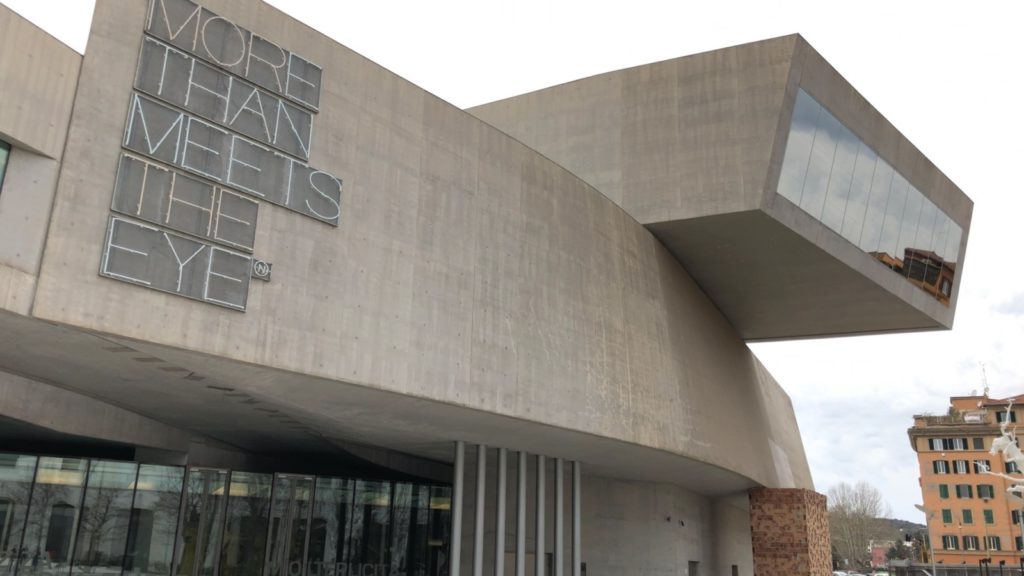 MAXXI: National Museum of 21st Century Art
Designed by renowned architect Zaha Hadid, whose submission was selected in an international design competition, MAXXI opened to the public in 2010. An anchor point of the Flaminio neighborhood, this is the place to go in Rome for contemporary art and architecture exhibits of a permanent and temporary nature.
Close by MAXXI is Parco della Musica, a concert venue with three concert halls and an outdoor theater. Also onsite is a small museum of a 6th century B.C. villa and oil press discovered while the foundations were being excavated. After the Lincoln Center in New York this is the world's second-most-visited cultural music venue.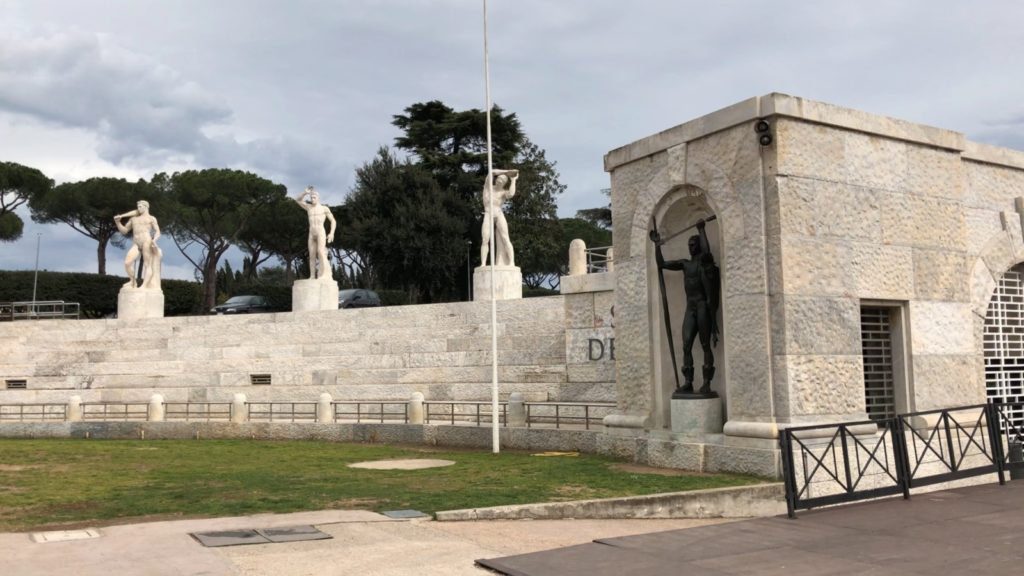 Stadio dei Marmi
This is the athletics stadium part of the Foro Italico sports complex, built during Italy's Fascist era. The stadium is surrounded by Carrara marble steps and adorned with marble faux Greco-Roman statuary. The statues have more than a touch of Mussolini-era aesthetics, many holding an object related to the sport each figure portrays. The opening ceremony of the 1960 Olympics was held here and the Olympic connection continues, the headquarters of the Italian Olympic Committee are here. We were able to just jog onto the track. You may have less luck if you visit.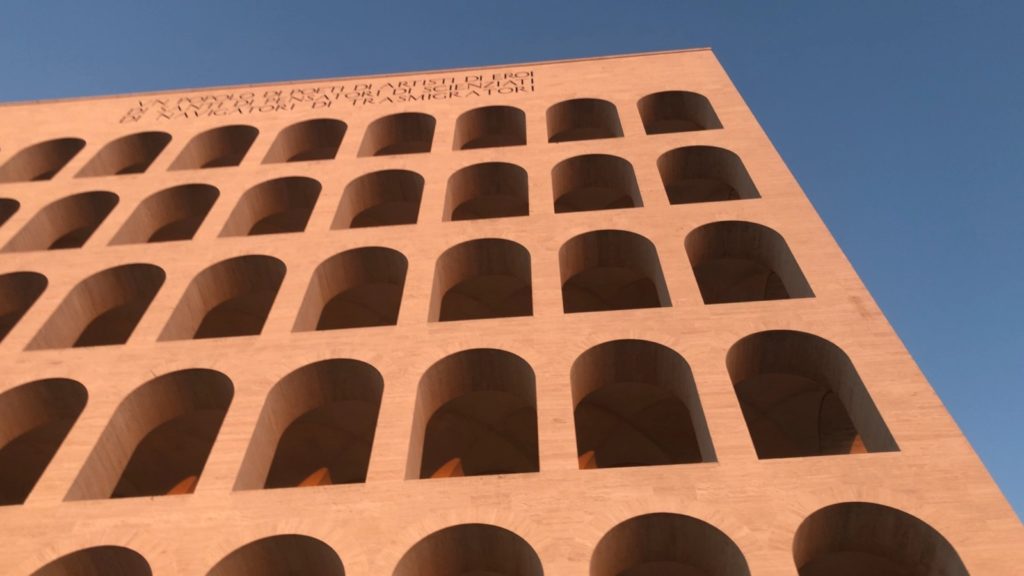 EUR District and the Square Colosseum
Mussolini's 1930s vision for EUR (which stands for Esposizione Universale Roma) was as a new city center, directing expansion of the city towards the south-west and the sea. It was intended to be ready for the 1942 world's fair, which never happened due to WWII. Fascist era architects prepared designs for a huge number of buildings, following Mussolini's preferred 'Rationalism' style that harked back to ancient Rome, with columns and arches, but cleaner lines. The whole area was based on Roman empire town planning principles. Many of these buildings were never completed as the area suffered heavy damage in WWII bombing. Some were finally completed in the 1950s including buildings used for the 1960 Olympics, such as the Palace of Sports and the velodrome.
In the 1960s Rome's city planners oversaw the completion of the area. Experts say that the area gives a peek into what urban Italy might have looked like had WWII ended differently. The standout sight here by far is the Palazzo della Civiltà Italiana, better known as the Square Colosseum. It now houses the Fendi fashion label's offices. One of the loveliest parts of EUR is the park around Laghetto dell EUR. There are several EUR metro stops, EUR Palasport is the most central.

Cinecittà
Continuing the Mussolini theme we have Cinecitta. Created by Italy's fascist dictator as a propaganda factory in the 1930s, these movie studios are in operation till this day. It's the closest thing Italy has to Hollywood. There's a museum of moviemaking and Italian cinema on site but one of the most interesting things you can do here is take a tour of the back lot where several permanent sets can be visited. The Roman Forum set was built for the HBO series Rome but it gets used for other smaller scale productions for this day. You can even hire it out for company events. We're told it looks spectacular lit up at night.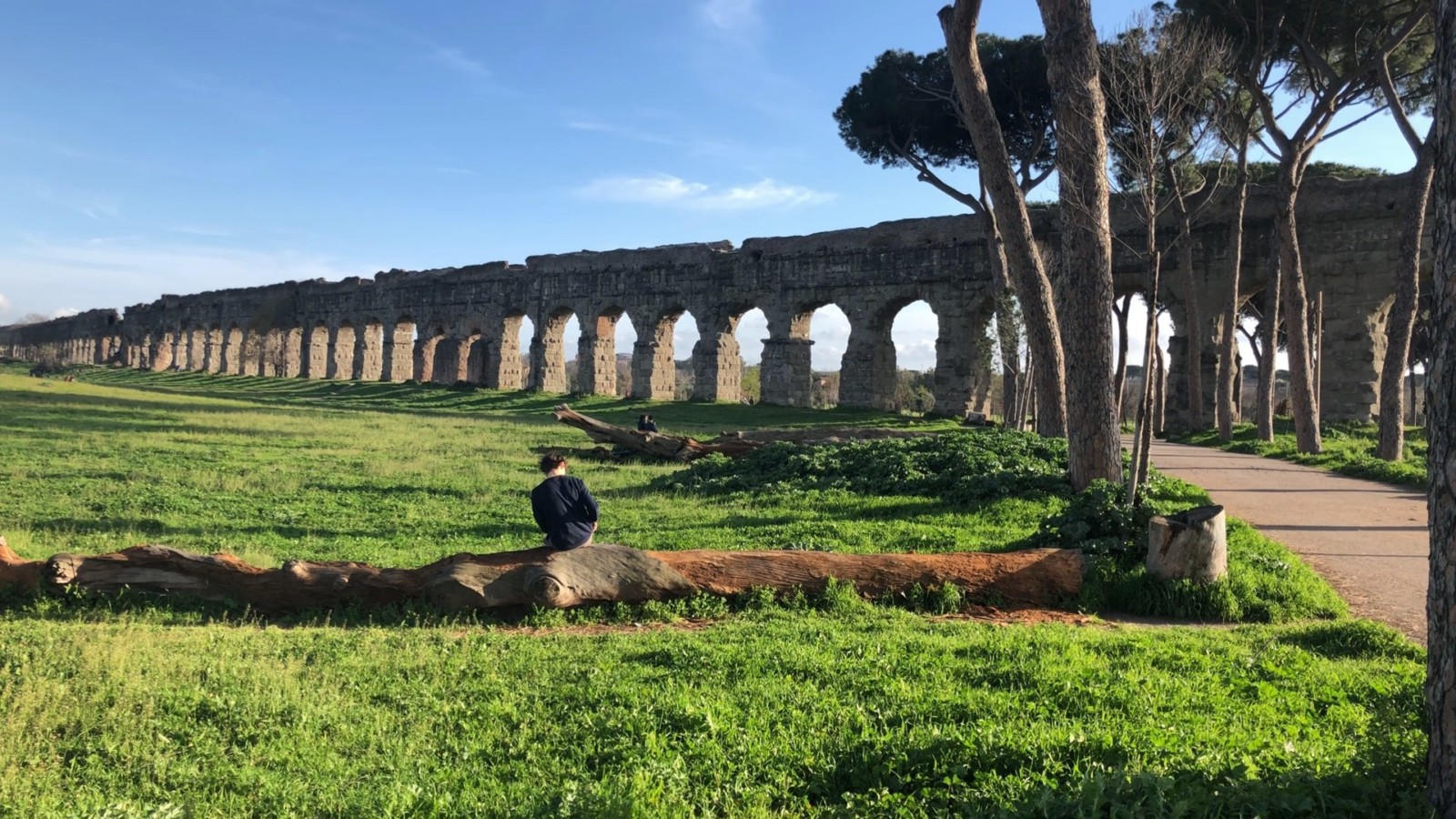 Aqueduct Park
Close to Cinecitta and keeping with our ancient Roman theme is the Parco degli Acquedotti. This strip of green space on the outskirts of the city lies along the Appian Way, an ancient Roman road. It's dotted and divided in places by sections of ancient aqueduct that carried fresh water to hundreds of thousands of thirsty Romans. Nowadays it's a popular place to jog, play sports or hang out with friends.

Charlie is head of marketing at JayWay Travel. A long-term Prague resident, his interests are cooking, eating out, cycling, skiing and of course, travel.