We are often asked about special places that only locals tend to know. This is especially true in some of our most famous destinations. As an example of the hidden spaces that our local staff know and love, here are some of Venice's secret spots.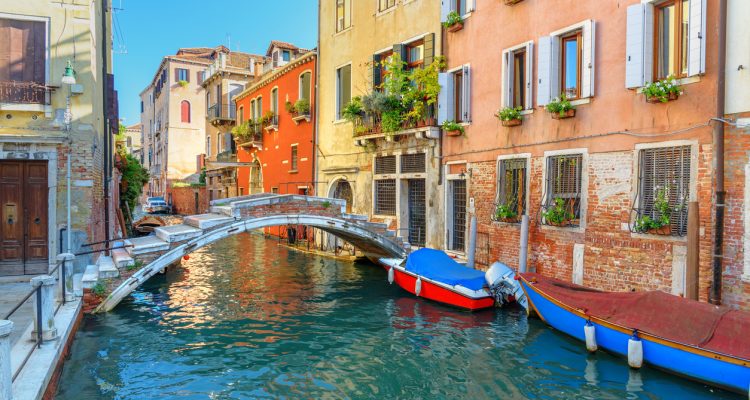 Jump to a section of this article
Ponte Chiodo
Mercifully far less crowded than Venice's more famous bridges, this "Nail Bridge" is perhaps the city's oldest remaining bridge, and as a result, has no parapet or rails. One of two such unprotected bridges (the other is on Torcello), it's wide enough to be easily crossed, though you may feel a jolt of adrenaline at the top!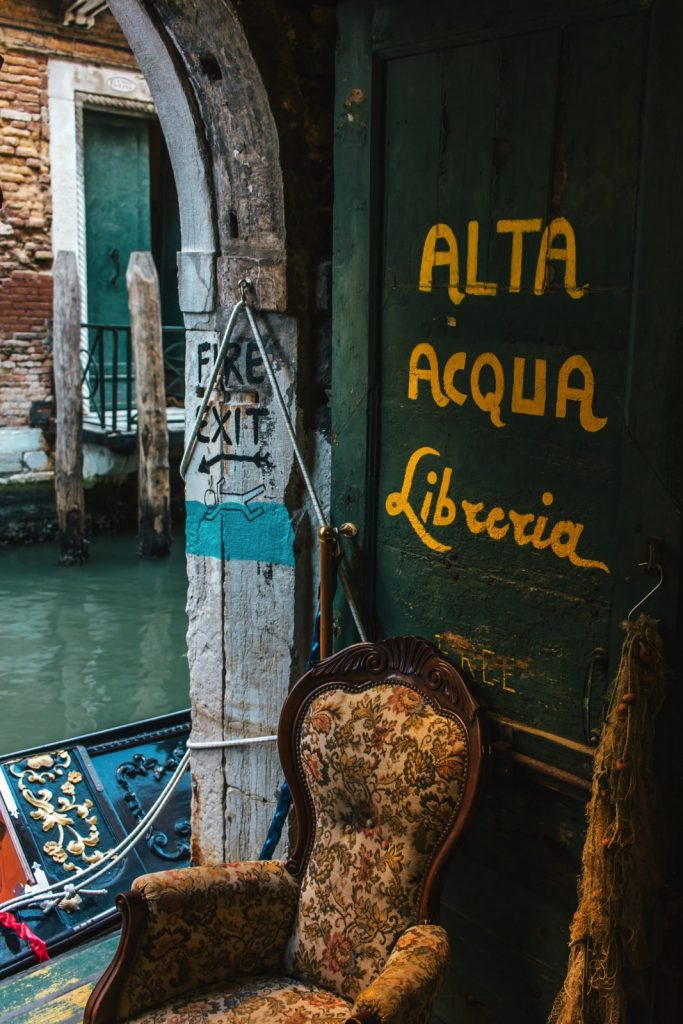 Libreria Acqua Alta
Okay, perhaps this one isn't such a secret anymore. Named for the periodic floods that the city sees in winter, this bookshop is more than prepared for high tides, despite the fragile nature of its product. Books are piled high in bathtubs, waterproof containers, and even a gondola. The bookstore has a quirky atmosphere, with stray cats, a "fire exit" leading straight to a canal, and a lovely view of a small canal from steps made of books (there isn't much else one can do with outdated encyclopedias these days).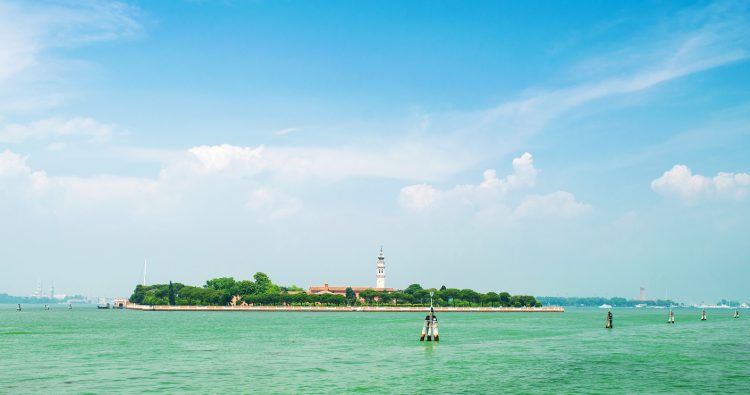 San Lazzaro degli Armeni
The Venetian Lagoon is dotted with many islands, their isolation making them home to monks, lepers, quarantined sailors, and other people seeking or forced to live apart. Isola di San lazzaro degli Armeni, the "Island of Saint Lazarus of the Armenians," is no exception. As the name implies, this almost perfectly square piece of land has been home to an Armenian Catholic monastery since the 18th century, and served as a leper colony for centuries before then. Founded by Armenians fleeing the Ottoman conquest of Venice's last territory on the Greek mainland, this island remained a safe place for Armenian culture during times of turmoil at home. Long one of the main centers of Armenian culture, this island's monks printed the first modern Armenian history and dictionary (making Armenian one of the first languages to have a complete dictionary). These are just a part of the monastery's staggering collection of writings, now the world's third largest in Armenian. Although Napoleon closed all of Venice's monasteries, this island was the one exception (it was officially made an academy), perhaps thanks to Napoleon's Armenian bodyguard.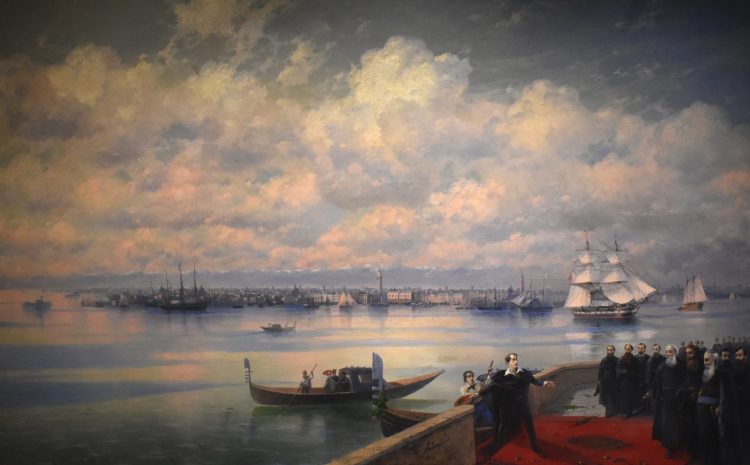 As you would hope, the monastery's manuscript room is astounding. Its impressive collection has attracted many, including Lord Byron, who lived on the island for a time to study Armenian. If you come in May, you can also enjoy the rose petal jam the monks produce from their own gardens. The island's 14th century church combines Italian and Armenian influences, while the monastery displays archeological finds from Romans, Phoenicians, and the various monks who inhabited the island before the Armenians arrived. As Ivan Aivazovsky's older brother Gabriel lived on San Lazzaro, the island's collection includes one of Ivan's works, although you'll have to travel to Yerevan to find his charming painting of Lord Byron visiting the island. Aivazovsky's obsession with the sea is especially clear in the painting of a seemingly startled Lord Byron above, as water and weather almost completely dominate the canvas.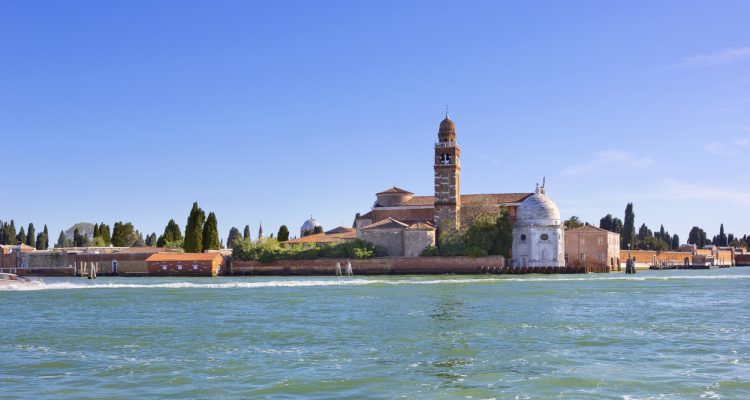 San Michele
Although it once hosted both a prison and a monastery (cynics may ask what the difference was), the island of San Michele has been Venice's cemetery island since the early 19th century, when Napoleonic administrators declared burial in the rest of the city unhygienic. Without any residents, the island makes for a peaceful, beautiful place to visit. While most of the monastery is gone, one last structure still remains: the city's first baroque church. Thanks to the vast wealth of the Republic of Venice, the tombs (and church) are elegant and richly decorated. With little land remaining, only the wealthiest are buried here. Wandering around, you can hunt for the graves luminaries like Igor Stravinsky, Joseph Brodsky, and Ezra Pound.
Certosa
Another quiet island, Certosa is a paradise for nature lovers. Calm and green, locals come here to escape the noise of the city, relaxing in nature, taking in panoramic views of the city, or cooling off by kayaking or sailing. Locals can also be seen wading through the shallows looking for the island's countless clams, although you can always take the easy way out and eat fresh clams at the island's restaurant. Once home to two monasteries, the only historical structure remaining is the "Powder Castle," a fortification.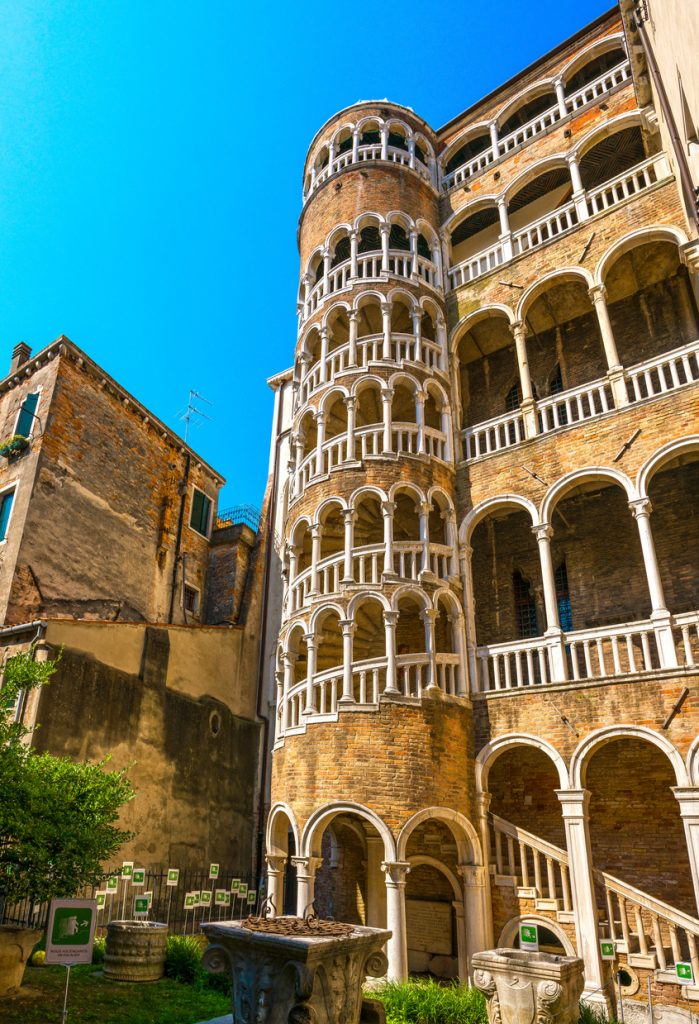 Scala Contarini del Bovolo
Venice's tallest spiral staircase, this striking architectural element is a beautiful and unique mix of Renaissance, Gothic, and Byzantine styles. Located in a hidden spot, you can avoid the crowds here. If you'd like to do more than just admire it from the street, you can buy a ticket and climb to the staircase's top, taking in excellent views from the high loggia. The staircase's name translates to "Contarini Stairs of the Snail," the Contarini family being one of Venice's founding families. Their vast riches naturally led them to want their palazzo to stand out, when they built it at the very end of the 15th century. They succeeded to such an extent that the palazzo, and the branch of the family inhabiting it, were referred to by the snail sobriquet. Orson Welles fans may recognize the staircase from his 1952 adaptation of Othello.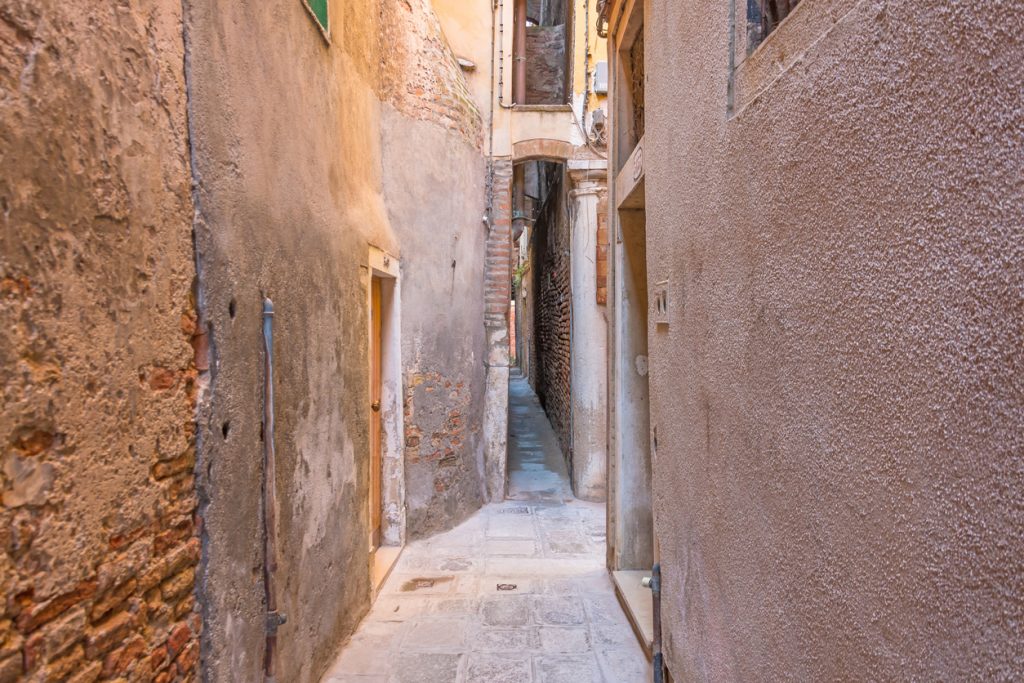 Calle Varisco
At twenty inches wide, this is Venice's narrowest street ("calle,") and one of the most narrow in the world (locals say only two are less wide). A popular legend states that if a murderer dares to walk down the street, the walls will close in on them and avenge the wrongfully killed. If your conscience is clean, visit the alleyway and take some pictures with yourselves wedged between the walls!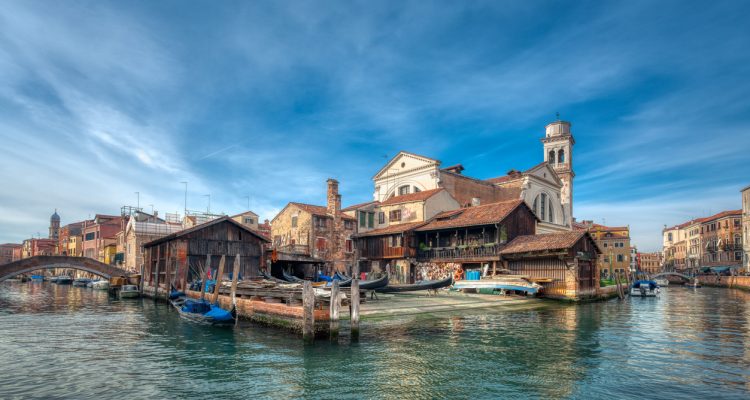 Squero San Trovaso
This is a "gondola garage," one of the city's oldest and last remaining functional and traditional boatyards. Not just a place for maintenance, craftsmen still construct gondolas here using centuries-old techniques. While the boatyard is not open to the public, a bar across the canal lets you watch work unfold in the boatyard while enjoying a drink or two. You'll get a better understanding of what makes each gondola unique. While the boatyard produces less than one boat a month, the salty lagoon is not kind to wooden gondolas, and the boatyard is always kept busy by the constant need for maintenance.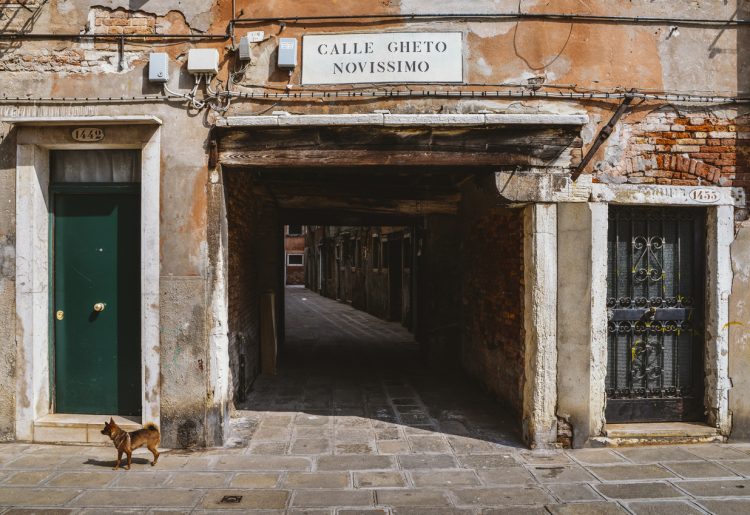 Jewish Ghetto
Venice's Jewish district is the original namesake of the word "ghetto," which may have referred to the location's original use, as a dump for waste from a foundry ("getto" is Italian for "throw away.") Although home to a large Jewish community, Venice's inhabitants were forced to live in the "Gheto" until Napoleon conquered Venice. As a major trade center, Venice's Jewish population was remarkably diverse, as reflected by separate synagogues for its Levantine, Italian, German, and Iberian Jews, in addition to a private synagogue for Italians. While most of Venice's Jews live elsewhere, the ghetto remains a cultural center. There are also plenty of Jewish stores and restaurants, some run by the local Chabad community.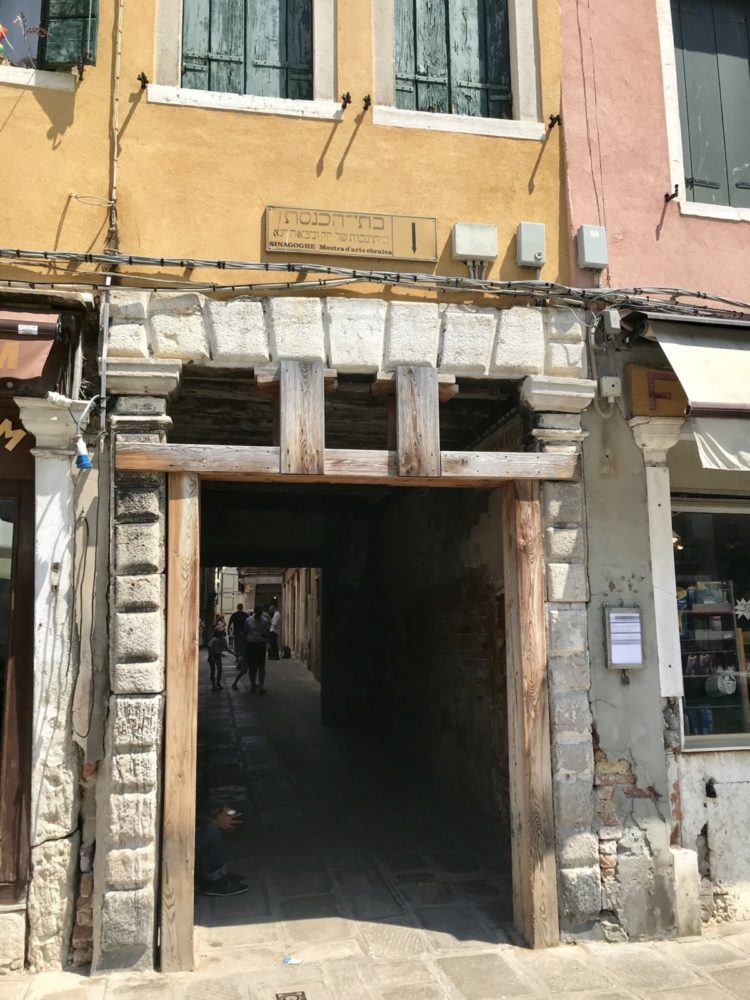 With our local staff, we'll be happy to help you find places beyond the crowds, even in places as popular as Venice. Once you've booked a trip with us, you'll receive access to your Guest Page, with a wide variety of recommendations. And of course, you'll meet and stay in contact with your local representative, before and during your trip.

Born and raised in Wisconsin, Kevin lived in Estonia and Finland for several years, traveling widely through Central and Eastern Europe, before settling down in Berlin. Having studied the cultures, histories, and economics of the countries along the Baltic Sea for his Master's degree, Kevin has the knowledge and experience to help you plan the perfect trip anywhere in the region, and also works as JayWay's main writer and editor.