In this article you'll find tips on the process of renting a car, where to fill up, and where to take "comfort" breaks.
Most rental cars have manual transmission
In Croatia, as in the rest of Europe, automatic cars are not so common. If you need a car with automatic transmission, be sure to let your travel advisor know ahead of time so we can secure you a reservation for an automatic. Because retail prices are usually at least 10% high for automatic cars, this is reflected in the cost of rentals. Usually the least expensive categories are not available with automatic transmission, so you'll need to go a few classes up the scale. If you're not comfortable driving stick however, we don't recommend refreshing your memory on your vacation in Croatia!
Take photos when picking up and dropping off your car
As well as fully inspecting the car when you pick it up, and making sure any damage is marked on the paperwork, we recommend taking photos with your phone of any damage, and several photos all around the exterior of the car and the dashboard showing fuel level. This is usually unnecessary, but if you're dropping off out-of-hours, this can be very helpful in resolving any potential issues.
Will the car come with a full tank of gas?
In Croatia car rental companies are not legally required to deliver a car with a full tank of gas, it is sufficient to provide enough to get to the nearest gas station. In practice this means rental companies operate a "level-to-level" policy, so if the fuel gauge indicates half full, you should return the car with at the same, or higher, level. While this can be difficult to judge, it does at least help avoid the panic of trying to find a gas station right before returning the car full.
Are there any other fees involved in renting a car?
We've already covered highway tolls in another article (and why you should go through the pay gates not the express gates), but there are a number of other fees you can incur.
One-way Fees
Croatia's geography almost forces you to take a one-way rental – doubling back on yourself can take a whole day. When shopping for a one-way car rental many sites seem unable to include one-way fees in the price displayed, leaving that for the small print: "a one way fee may apply". When we include rentals in our vacation packages, we always include any such fees and in general the one-way fee is waived for rentals of more than three days.
Handling fees for parking fines and other offences
If you commit any driving offences where the ticket is sent electronically to the registered owner of the car, as well as the fine you'll need to pay a handling fee to the rental agency.
One day rentals
Not an extra fee as such, but very short rentals, especially one-way, can work out quite costly.
Delivery fees, out-of-hour fees
In case car delivery is provided outside of the rent-a-car office, a pick up and drop off fee applies. Cars can be delivered upon mutual agreement between 08:00am and 05:00pm and in some specific cases outside of mentioned hours, but keep in mind that is a car rental good will gesture and subject to additional cost.
What about insurance?
When renting a car in Croatia you always have basic insurance included, however we warmly suggest to consider additional insurance that will release you of additional charges in case of damage. Of course this is a personal decision, however you should know in case you keep only basic insurance you still have your maximal responsibility in the event of damage no matter if the damage incurred by the force majeure. The most important rule is FIRST TO CALL POLICE even in case of smaller damage. Without a police report you won't be able claim the damage regardless of the fact of who provoked the accident. You can easily dial police by entering 192 numbers from your local JayWay phone.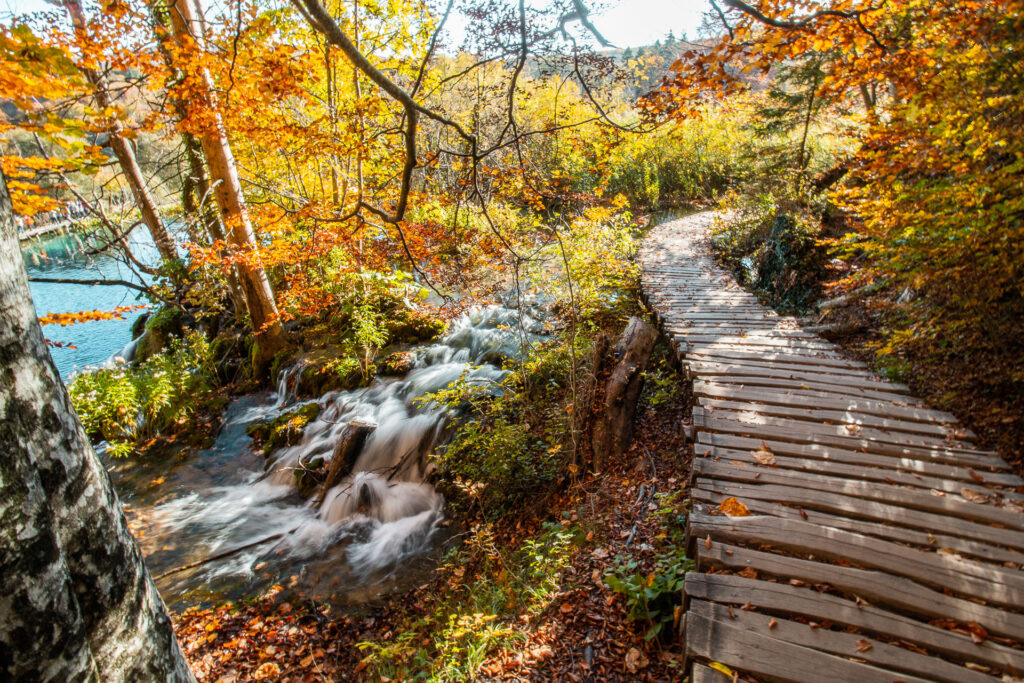 When is a rental not good value?
Often people ask for a one day rental to go from Zagreb to Split or vice versa with a stop in Plitvice Lakes. This seems like a cheaper option compared to a private transfer with the same stop. However, when you calculate the price of rental (with one-way fee), plus toll, plus fuel, plus parking and plus Plitvice tickets, it comes very near the cost of a private transfer which has tickets included. So if you're planning on doing it just because of the cost, it is better to take a private transfer and be worry free. Same goes for Rovinj to Split with this stop, and vice versa. Of course, if you want the freedom to explore and stop at various places to explore at your own pace, this is definitely something to do.
Roughly how expensive is gas (in USD per US gallon), off-highway and on-highway?
In general, gas is more expensive in Europe that in the USA, and the same is in Croatia. These prices fluctuate during the year, but currently, a gallon of gas is approx. $5. Most of the cars you can rent in Croatia have 40-50 liter tanks, approx. 11-14 gallons, so a full tank would be approx. $55 – $70. Driving on local roads saves you a lot of gas, since you can't drive as fast as on highway – you'll use up, depending on the car, around 2-3 gallons per 100km (approx. 62 miles) on a highway and 1-2 gallons on a local road per 100km (approx. 62 miles).
However, most of our rental cars run on Diesel fuel. The pricing is similar as it is for gas, but it lasts approx. twice as much, and you'll spend twice less with a Diesel engine.
Gas Stations
Generally speaking we can say Croatia is well covered with gas stations. On highways and also on the majority of local roads, gas stations are usually positioned every 20-25 miles. Also, every larger town has at least one or more gas stations. There are several private gas stations networks in Croatia and since INA (the former national oil company) was sold, Croatians don't have a particular preference for any gas station. Prices of gas will be a bit higher on highways gas stations compared to gas stations located on the local roads. Unlike you might be used to at home, when you fill your car with gas you need to enter the gas station and pay for the gas at the counter. Cash is not obligatory since all gas stations accept credit card payment.
The vast majority is open 24 hours, and all of the stations on the highways have a shop and a cafe attached, with some having a snack bar/restaurant as well. There are a few with children's playgrounds too, so if you're traveling with kids, ask your local contact to point out these. Every other gas station off the highways has a shop, you can get water and snacks, and some have a coffee machine as well.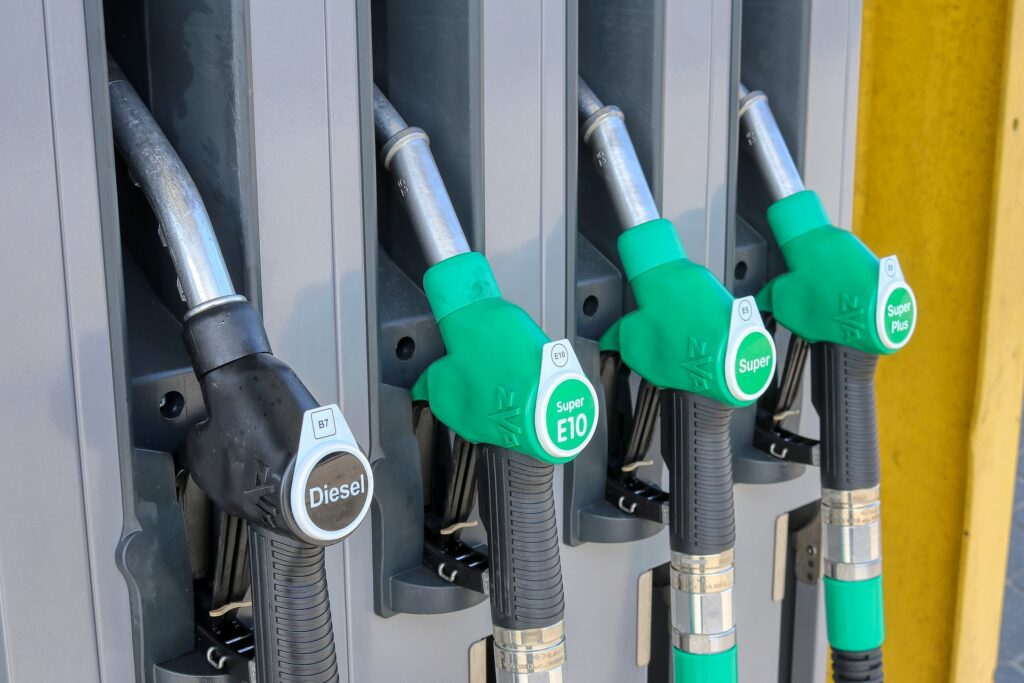 Pay attention to the type of fuel your rental takes!
An important thing to note here: there are a few types of gas as well as Diesel. The type of gas your car uses is written in the rental car documents, in its Vehicle Driving Permit (this is a document that proves the car has passed its yearly inspection and is technically sound and safe to be driven). It is also written on your car key chain. Please be careful with this, if you put in the wrong fuel, this will cause damage to the engine and you'll have a big cost coming your way. Petrol (usually in regular and higher performance versions) nozzles are green and diesel nozzles are black.
If you're unsure, there is always gas station staff available to help you – they will be happy to fuel up your car for you, clean the windshield, and the rest of the small services. Payment is done after you've fueled up – you pull up at the station, put in the fuel and leave the car at the station until you pay. Once the payment is made (inside), you can move the car and continue your trip, or park at the gas station parking lot and use the toilet, have a cup of coffee, a croissant, sandwich, etc…
Lidija: I had a client a few years ago, a really nice family of parents and two teenagers, and they came to Croatia for a beautiful celebration. They rented a car just for one day, from Zagreb to Split, so they can be comfortable, as they went to Plitvice Lakes. With two teenagers, this was definitely a good idea. So, they've had their time in Plitvice, and 20 minutes before they reach Split where they return the car they stop to fuel up, so they can return the car with a full tank as they got it. Somehow, they've put in the wrong gas. This resulted in 2 hours of waiting for assistance, pumping out the gas, etc… and more money than they paid for rental, gas and Plitvice tickets together. Father said he knew what he had done the moment he sat in the car, but it was too late. This was due just to being tired after the whole day, and it can really happen to anybody, so just… Take the keys and compare 🙂
Public bathrooms & rest stops en route?
Public bathrooms are available in all gas stations situated on the highways and they are free of charge. The cleanliness varies, but generally speaking we can say they are in fairly good condition. The toilet paper is mainly available, but it is always good to have your own tissue in the car, just in case. Usually there is no code or thumb to press in order to enter the toilets. On local roads, gas station bathrooms are usually smaller and public toilets are not guaranteed. In the majority of cases you will need to ask for a toilet key and you will depend on the good will of the gas station cashier. Cleanliness is not as good as in highway gas station bathrooms and mainly you might need your own toilet paper. This is a general guidance only since every gas station located on a local road is an experience for itself.
Another option when on a local road is to stop at one of the roadside cafes or restaurants and have a quick bathroom /toilet break. Amenities are usually in a better condition and you'll also get a chance to taste some local delicacy if you're up for it.