A private tour of Central Europe involves a fabulous journey across two or more countries, touring magnificent cities, scenes of significant historical importance and enjoying some of Europe's most beautiful small towns and countryside in a landscape dotted with castles. Central Europe is broadly made up of Austria, Czech Republic, Germany, Hungary, Poland, Slovakia and Switzerland.
Popular Itineraries for Central European Tours
Although every Central Europe itinerary we create is unique, there are some popular routes and itineraries that we are asked for frequently. Our sample itineraries provide some ideas for you to consider as a basis for your own private tour combining all several Central European countries. For each of these itineraries you can get a rough idea of the price using the Price Guide function. We cover many more destinations in these three countries than those listed here, and our expert trip planners will work with you to incorporate any places in the Central Europe region or several neighboring countries you want to see.
Central Europe Vacation Reviews
4.9 / 5
Average of our Guest's Ratings of our tour packages to these destinations. Based on 70 reviews
Our Central Europe tour packages provide a hassle-free way to see these captivating countries. We take care of all the details, all you have to worry about is enjoying the one-of-a-kind experiences that will make this the vacation of a lifetime. Below you'll find the most recent three reviews and testimonials from guests who have visited Central Europe with our help recently.
JayWay is the best! They are a professional group that are ready available and willing to go the extra step to make trips a great memory. I would use them again and again.
Year :
2023
Visited :
Germany, Austria, Italy
Itinerary :
Munich, Innsbruck, Seefeld, Hiking Trip, Innsbruck, Venice, Rome, Naples
Rating :
5 / 5
Dara, Thomas & Erika
Florida
We highly recommend Jayway for providing personalized detailed trip planning with outstanding service, and timely communication. It was an incredible trip and and we plan to use them again.
Year :
2023
Visited :
Austria, Czech Republic, Germany
Itinerary :
Vienna, Prague, Berlin
Rating :
5 / 5
They did everything to make this a most enjoyable experience. No hiccups, the staff was delightful and we would do it again in a minute. We will cherish this wonderful memory of Prague, Vienna, and Budapest.
Year :
2023
Visited :
Czech Republic, Austria, Hungary
Itinerary :
Prague, Brno, Vienna, Budapest
Rating :
4.8 / 5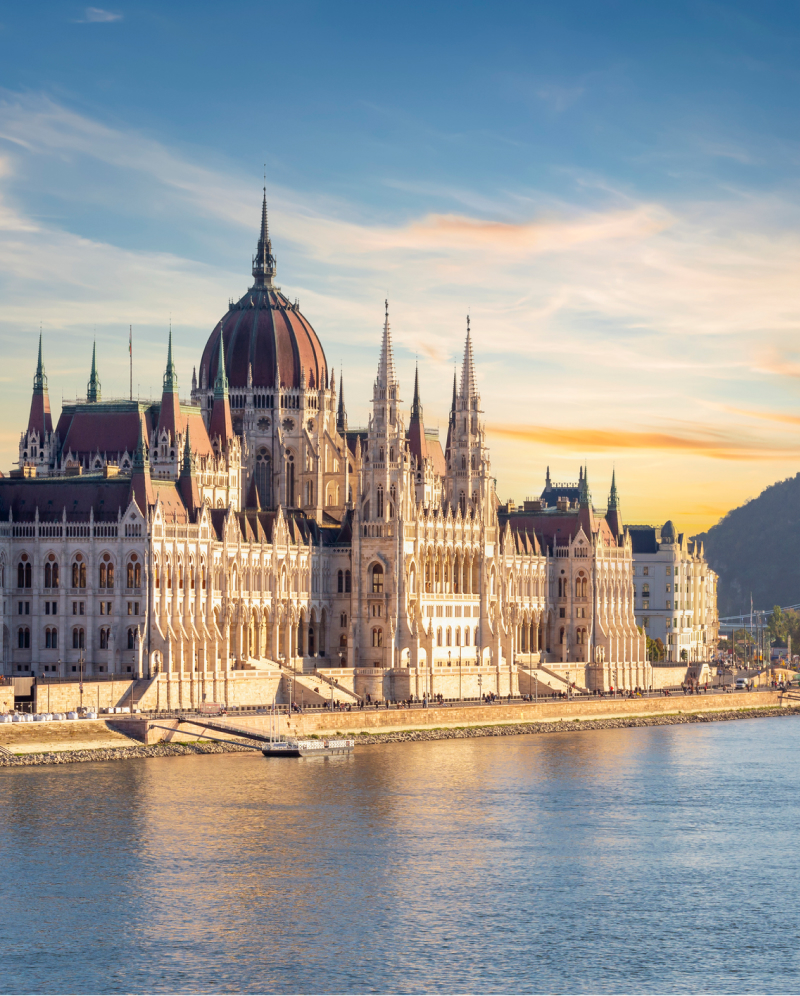 The Varied Delights of Central Europe
The Central Europe region, right at the heart of Europe, offers a variety of delights. There's self-appointed capital of cool Berlin, dreamy Prague, imposing imperial Vienna and bustling Budapest for a start. A must in Poland is the old capital Krakow, while Warsaw's story of wartime destruction and subsequent reconstruction is an inspiration. Switzerland could be worthy of a trip all on its own, but combines well with some Austrian and German destinations.
Cuisines that are similar but different
While the region might not have the culinary reputation of France or Italy, you'll be pleasantly surprised by cuisines that have been experiencing a renaissance in recent years with old recipe books dusted off and traditional dishes being updated and made a little lighter. There are plenty of Michelin starred restaurants throughout Central Europe if fine dining is your thing too. Germany and the Czech Republic are primarily beer countries, but wines from the region are well worth seeking out, especially when paired with the right local meals.
Some of Europe's loveliest small towns and cities
Our expertise and experience in Central Europe extends far beyond the big cities. There are enough places to see that you could spend two weeks exploring just one of the Central European countries we offer. Spending a night or two in a place that's typically a day trip spot, such as Cesky Krumlov or Hallstatt, gives you time to avoid the crowds and leads to a better appreciation for what makes these places so special.
You're in the best hands
Our expert Central Europe travel advisors and trip planners will work with you to create your dream vacation itinerary. You'll stay at the very best hotels, apartments or villas. You choose how you want to spend your days, either enjoying day trips and city tours with our trusted partners or taking a day off to wander on your own. Before you arrive and during your trip our on-the-ground staff throughout the region are on hand by phone or email for any help you need. With our years of experience in arranging trips in Central Europe we're perfectly placed to create the most memorable trip you've ever experienced.
Why Travel with JayWay?
You only travel somewhere for the first time once. By taking a custom tailored trip you get a seamless trip, to your choice of destinations and at your own pace, planned by professionals and supported by locals on the ground in Europe.
Save Precious Time
Planning an amazing trip takes time. Our friendly travel advisors and experienced trip planners will listen to your needs and craft your personal dream itinerary. We will maximize your vacation time and enjoyment – we know the best way to get around and how to spend your hard-earned time off.
Have Peace of Mind
You're in safe hands from the very beginning. Even before you arrive your dedicated tour manager in Europe will be in touch to help you prepare. When you arrive they'll meet you and be available by phone, email and IM for the rest of your journey with us, for anything you need.
Make Memories Forever
Travel can create memories that last a lifetime. You'll return home with indelible recollections of beautiful sunsets, magical vistas, fascinating stories, and meals so delicious you'll want to fly back every time you think of them. This is why we do what we do.
Frequently Asked Questions about Travel to Central Europe
What is the best way to travel to Central Europe?
Most of our guests travel to Central Europe from the US by air, unless they are already traveling in a neighboring country. There are direct flights to many Central European capitals, including Berlin, Prague, Budapest, Warsaw and Vienna as well as to Munich in Germany and several Swiss cities. We usually recommend getting an "open jaw" ticket which has you flying in to the first city on your trip and out of the last. This will save time and usually cost less when you factor in the cost of returning to the first city on your itinerary. Although we don't sell airfare, our travel advisors will help you pick out the best fare and routing.
Where should I start my tour of Central Europe?
With so many potential routes, it all depends on which cities you want to see on your custom tour. Our travel advisors and expert trip planners will help you decide when we prepare your initial itinerary. Any of our sample itineraries can also be taken in reverse.
When is the best time of year to visit Central Europe?
Spring, early summer and early fall are the very best times of year to visit Central Europe if you're visiting for a primarily cultural and historical interest trip. The weather is not dissimilar to that of New York. July and August can be very warm. Late fall and January through mid March are the low season. Hotel and flight prices are lower but there are fewer, or no, direct flights from the US to cities like Prague and Budapest at that time. The cities experience another busy period with Christmas markets visitors from late November until New Years.
How many days do I need to see Central Europe?
It is very difficult to see all of Central Europe in one trip and many of our guests make several trips, sometimes revisiting favorite places mixed with new cities for them. With just a week we suggest no more than two big cities, such as Prague and Budapest or Vienna and maybe a smaller city in between. With ten days you could spend three nights in each of three cities. This gives you enough time to experience the city itself and take a day trip somewhere close by to get more of a sense for the country as a whole.
What's a typical Central Europe itinerary?
The most popular itinerary for a Central Europe tour is Prague, Vienna, and Budapest. Each of these three capital cities have unique characteristic. This route combines the postcard-perfect magic of Prague Castle and Charles Bridge, the Imperial grandeur of Vienna, and dreamy Budapest, with its thermal baths and Danube river views of the impressive parliament building from Fisherman's Bastion.
Which other countries could I combine with a trip to Central Europe?
Being in the middle of our map, there are plenty of possible extensions, if you have time. You could go further east, to Ukraine or head south to the Balkans, via Slovenia. A pairing we arrange often is Prague and Croatia, thanks to inexpensive direct flights between the two countries.
What's the best way to get around Central Europe?
As most of the distances between cities are less than five hours by road or rail, we don't recommend traveling by plane once you've arrived in Europe. Based on your preferences and budget we can include train or bus station transfers and tickets, or door-to-door private transfers in your travel package. One advantage of a private transfer over taking the train is the ability to make stops at places of interest along the way.
Why Central Europe, not "Eastern Europe"?
For a couple of reasons. Firstly there's really no better description for the group of countries that are located in the geographical heart of Europe. Secondly, although some of these countries were 'behind the iron curtain' as Communist countries and satellite states of the Soviet Union, they have developed significantly in the three decades since gaining independence to the point of being indistinguishable from their western neighbors, especially in the capitals and major cities. Locals in the Czech Republic, Hungary, Poland and Slovakia feel, to a lesser or greater degree, insulted by the epithet 'Eastern European'. While some tour companies include everything east of Germany in "Eastern Europe", then stop when they reach Croatia or Hungary, we like to be a little more precise. We consider Eastern Europe to be countries genuinely in the east of the continent: Russia, Ukraine, Belarus and Moldova.
How many different currencies do I need to worry about in Central Europe?
Although several of the countries in Central Europe have adopted the Euro, there are still several holdouts. Czech Republic, Hungary and Poland have retained their own currencies and Switzerland is not a member of the EU and therefore still uses the Swiss Franc.