A private tour of Eastern Europe will have you venturing into the countries of the former Soviet Union, three decades after its demise. Besides the remnants of Communism, this is a region whose history and cultures stretch back much further and by visiting two or more of these fascinating countries you'll gain an understanding not just of their recent past but also what makes each of them special and unique.

The countries you'll find included in sample itineraries shown on this page are: Moldova and Ukraine, occasionally including some neighbouring countries to the west such as Poland and Romania. We aren't running trips to Belarus or Russia for the foreseeable future. While often considered part of Eastern Europe, the Baltic States of Estonia, Latvia, and Lithuania are best explored as a trio, so we have excluded them for the purposes of this page. Romania and Bulgaria is another pairing that is best considered separately.
If you've arrived on this page looking for trips including Prague, Budapest, Krakow and Vienna, please visit our Central Europe page.
Popular Itineraries for Eastern European Tours
Although every Eastern Europe itinerary we create is unique, there are some popular routes and itineraries that we are asked for frequently. Our sample itineraries provide some ideas for you to consider as a basis for your own private tour combining several Eastern European countries. For each of these itineraries you can get a rough idea of the price using the Price Guide function. We cover many more destinations in these three countries than those listed here, and our expert trip planners will work with you to incorporate any places in the Eastern Europe region or neighboring countries you want to see.
Adriatic Vacation Reviews
4.9 / 5
Average of our Guest's Ratings of our tour packages to these destinations. Based on 70 reviews
Our Eastern Europe tour packages provide a hassle-free way to see these captivating countries. We take care of all the details, all you have to worry about is enjoying the one-of-a-kind experiences that will make this the vacation of a lifetime. Below you'll find the most recent three reviews and testimonials from guests who have visited Eastern Europe with our help recently.
Great time & can't wait for next tour with Jayway Travel! I loved visiting my grandfather's origins and Lviv.
Year :
2021
Visited :
Ukraine
Itinerary :
Kyiv, Lviv, Kyiv
Rating :
4.8 / 5
Peter, Elsa, Michael & Mary
Arizona
A wonderful way to see this area. As a traveler you can be independent but still get tours and access to sites and recommendations for things to do. Great, friendly and knowledgeable JayWay Travel representatives.
Year :
2018
Visited :
Poland, Latvia, Estonia, Russia
Itinerary :
Krakow, Warsaw, Riga, Tallinn, St. Petersburg
Rating :
4.8 / 5
It was a fabulous trip. JayWay is just the right mix of independent travel and hand holding when needed.
Year :
2018
Visited :
Lithuania, Latvia, Estonia, Russia, Finland
Itinerary :
Vilnius, Riga, Tallinn, St. Petersburg, Helsinki
Rating :
4.8 / 5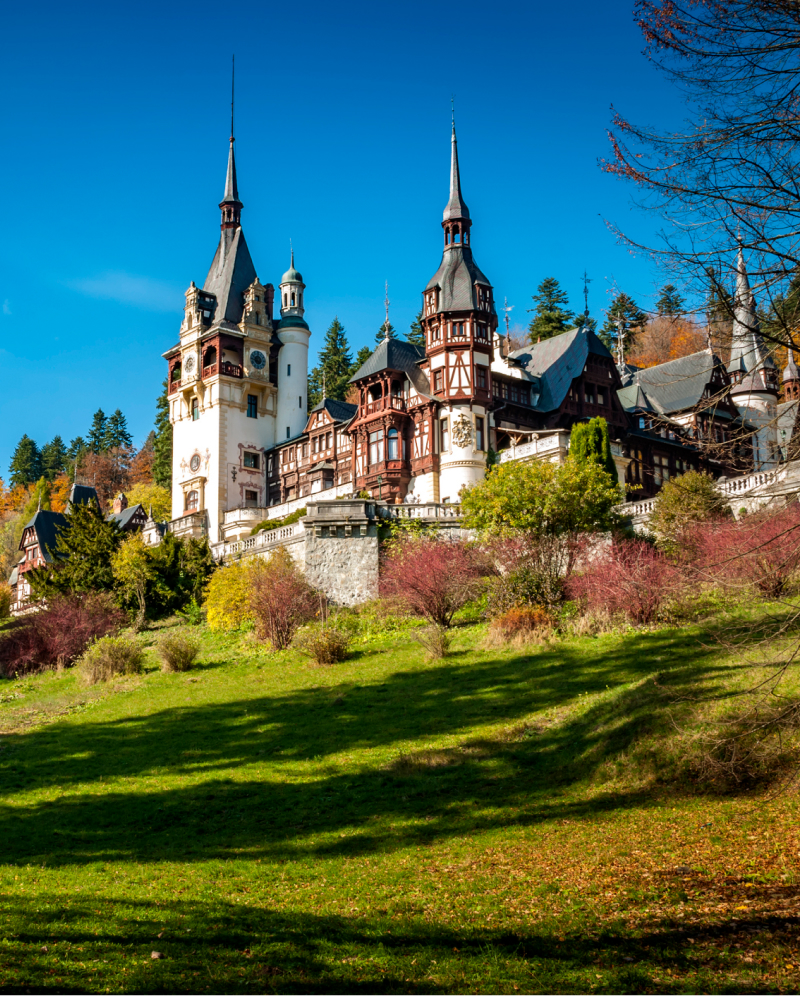 Beyond the Iron Curtain
Eastern Europe is a far cry from the drab gray place we were shown on newsreels in our youth. Lively cities and lush green countryside are for more common. You'll find some throwbacks in the form of architecture and attitudes in places, but that's a large part of the attraction to exploring this region.
Traces of Empires and Dictators
Shaped by centuries of history, from monarchies to empires to communist dictators, Eastern Europe has plenty of stories to tell. Castles, palaces and fortresses are everywhere, alongside more than a few monasteries. Experience the height of the Russian Empire in the ornate and beautiful city of St. Petersburg. Head to Ukraine for quirky Lviv and elegant Odessa. Step back into the 1980s in Transnistria, a breakaway republic on the territory of Moldova that wishes the USSR was still around. Go through the looking glass in Belarus, Europe's last official dictatorship and see the 'what if' scenario for all the other ex Soviet republics that became democracies.
Rich Culinary Traditions
If you come to Eastern Europe unsure about the cuisine, rest assured you'll eat well and deliciously. The Belarusians might have a reputation as 'the potato people' but there's an amazing variety of ways they prepare the humble spud. Russia's savory pelmeni dumplings are incredibly moreish. Moldova's a wine country and the Romanian-influenced cuisine pairs well with the rich reds. Ukraine is the origin of borscht, but the biggest surprise might just be the fruit-filled varenyky dumplings served for dessert.
Diverse Destinations
We've done our homework, so you can comfortably explore beyond each country's capital city, whether on day trips or spending a few nights. Cosmopolitan capitals Moscow and Kyiv are great for a few days but St Petersburg in Russia and Lviv in Ukraine are both must-sees, with both offering significant historical, and cultural, treasures.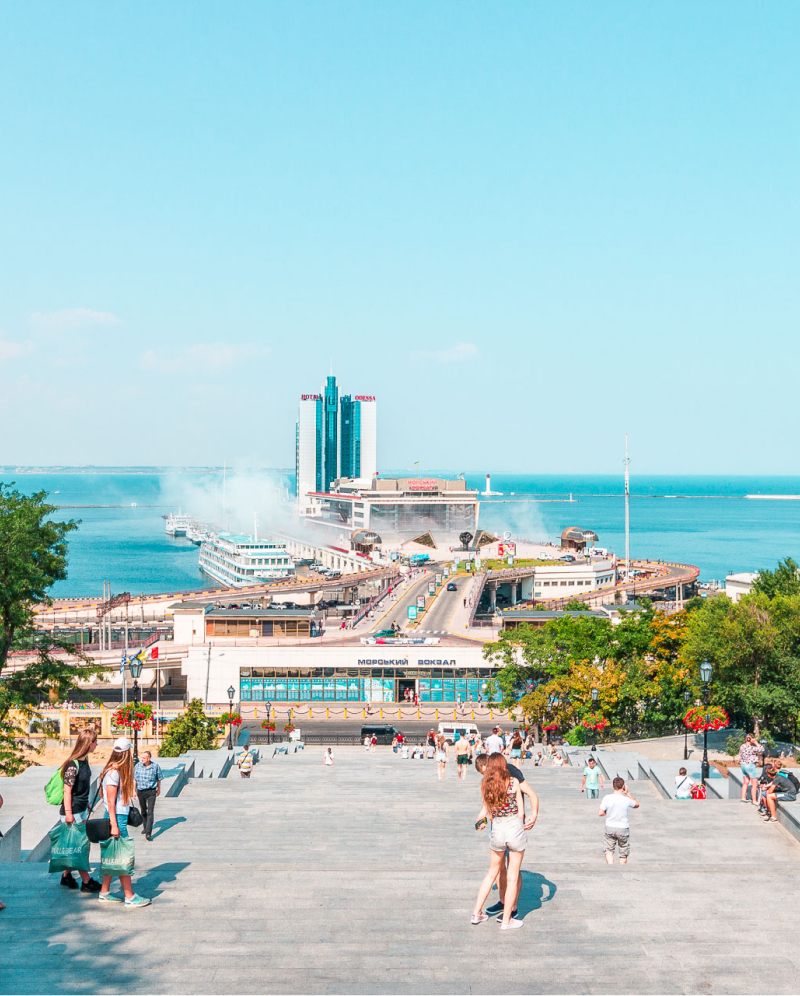 You're in the best hands
Our expert Eastern Europe travel advisors and trip planners will work with you to create your dream vacation itinerary. You'll stay at the very best hotels, apartments or villas. You choose how you want to spend your days, either enjoying day trips and city tours with our trusted partners or taking a day off to wander on your own. Before you arrive and during your trip our on-the-ground staff throughout the region are on hand by phone or email for any help you need. With our years of experience in arranging trips in Eastern Europe we're perfectly placed to create the most memorable trip you've ever experienced.
Why Travel with JayWay?
You only travel somewhere for the first time once. By taking a custom tailored trip you get a seamless trip, to your choice of destinations and at your own pace, planned by professionals and supported by locals on the ground in Europe.
Save Precious Time
Planning an amazing trip takes time. Our friendly travel advisors and experienced trip planners will listen to your needs and craft your personal dream itinerary. We will maximize your vacation time and enjoyment – we know the best way to get around and how to spend your hard-earned time off.
Have Peace of Mind
You're in safe hands from the very beginning. Even before you arrive your dedicated tour manager in Europe will be in touch to help you prepare. When you arrive they'll meet you and be available by phone, email and IM for the rest of your journey with us, for anything you need.
Make Memories Forever
Travel can create memories that last a lifetime. You'll return home with indelible recollections of beautiful sunsets, magical vistas, fascinating stories, and meals so delicious you'll want to fly back every time you think of them. This is why we do what we do.
Frequently Asked Questions about Travel to Eastern Europe
What is the best way to travel to Eastern Europe?
Most of our guests travel to the Eastern Europe from the US by air, unless they are already traveling in a neighboring country. There are direct flights from the US between New York and Moscow or Kyiv. We usually recommend getting an "open jaw" ticket which has you flying in to the first city on your trip and out of the last. This will save time and usually cost less when you factor in the cost of returning to the first city on your itinerary. Although we don't sell airfare, our travel advisors will help you pick out the best fare and routing.
Where should I start my tour of Eastern Europe?
With so many potential routes, it all depends on which cities you want to see on your custom tour. Our travel advisors and expert trip planners will help you decide when we prepare your initial itinerary. Any of our sample itineraries can also be taken in reverse.
How much does a Eastern Europe custom tour cost?
Many factors affect the cost of a tour of Eastern Europe. Traveling solo works out more expensive than traveling with others, as none of the costs are shared. You can get a rough idea of the cost of our suggested Eastern Europe itineraries by using the Price Guide function.
When is the best time of year to visit Eastern Europe?
Spring, early summer and early fall are the very best times of year to visit Eastern Europe if you're visiting for a primarily cultural and historical interest trip. The weather is not dissimilar to that of New York. July and August can be very warm. Late fall and mid January through mid March are the low season. The cities experience another busy period with Christmas markets visitors from mid December until Orthodox Christmas in early January.
How many days do I need to see Eastern Europe?
It is very difficult to see all of Eastern Europe in one trip, especially if you want to visit multiple countries as usually this means flying between cities. With just a week we suggest no more than two big cities, such as Moscow and St Petersburg. With ten days you could spend three nights in each of three cities, adding on Minsk, capital of Belarus, to the aforementioned Russian cities. In Ukraine a popular itinerary is Lviv, Kyiv and Odessa. Add on a couple of days to incorporate Moldova. Three nights in each place gives you enough time to experience the city itself and take a day trip somewhere close by to get more of a sense for the country as a whole. With two weeks you would have enough time to see two or more countries, combining Russia and Ukraine for example.
Which other countries could I combine with a trip to Eastern Europe?
Being on the edge of our map, there are plenty of possible extensions to the south and west, if you have time. Head west from Russia or Belarus and add on Finland or the Baltic States. With good flight connections between Kyiv and Tbilisi, Ukraine and Georgia makes for a great pairing – Georgia is a mecca for foodies and winelovers. You could also combine Ukraine with its neighbor to the south-west, Romania, where Bran Castle and Transylvania are a big draw.
What's the best way to get around Eastern Europe?
Some of the distances between cities in this part of the world are vast and are best traveled by plane. Where suitable we will make recommendations for trains or private transfers. In some cases, train or bus is an option, though not on all routes. The night train might look appealing for logistical reasons but you're unlikely to get a good night's sleep! We only recommend public transportation for journeys we've tested the comfort level of ourselves. Your travel advisor and trip planner will put together the optimal route for your tour and present options where available. We highly recommend that you do not rent a car for a tour of Eastern Europe. Road quality, general driving standards, high one-way rental fees, as well as the reasonable cost of private transfers, make being driven by a professional a much better option.
How many different currencies do I need to worry about?
Each of the countries of Eastern Europe uses its own currency. Your personalized Guest Page is full of advice on how to work with the local currency in each country. You may be able to use Euros or US Dollars in some circumstances but they are not universally accepted.
What about Hungary, Poland, the Czech Republic and other "Eastern European" countries?
While you'll often see a picture of Prague Castle advertising Eastern Europe Tours, but for a number of reasons we think these countries are best grouped as Central Europe, along with other countries in the middle of the continent: Austria, Germany and Switzerland.
Is Eastern Europe cheaper than Western Europe?
In general almost everything to do with a vacation is cheaper in Eastern Europe than Western Europe. Certain consumer goods such as electronics and clothing are often more expensive however. When eating out, stick to places serving local cuisine and beverages, and you'll find your bill much more reasonable than if you accompany your meal with an imported wine. Keep your souvenir-buying to locally produced items and this shouldn't be a concern. The Guest Page we provide is packed with recommendations to help you make the most of your time, and budget, on the ground.
Do you offer group tours of Eastern Europe?
All our Eastern European tours are private and crafted specifically for your interests. With so many potential combinations of countries and destinations, no one itinerary could please everyone. Traveling with us combines the best aspects of group travel with the advantages of independent travel. We take care of all the details, but you don't have rigidly set meals, no early morning wake-up calls, unless you want them, you get to choose when you want to do things, and how long you spend in each destination.