From alpine lakes and soaring peaks to quaint market towns to impressive old imperial cities, this trio of countries in the heart of Europe never fails to deliver a memorable vacation. Travelers of all ages and interests will find something to love on a trip here. Combine your choice of destinations into a customized Germany, Switzerland & Austria itinerary and we'll make sure the whole trip goes like Swiss clockwork.
Popular Itineraries for Germany, Austria & Switzerland Tours
Although every single trip plan we create is unique, based on your exact dates, accommodation and activity preferences, we have a number of itineraries that combine these three countries, based on different themes. Our suggested itineraries provide some ideas for you to consider as a basis for your own private tour combining Austria, Germany, and Switzerland, and not just the capitals. For each of these itineraries you can get a rough idea of the price using the Price Guide function. We cover many more destinations in these three countries than those listed here, and our expert trip planners will work with you to incorporate any other places in the Central Europe region or other nearby countries you want to see.
Germany, Austria, Switzerland Vacation Reviews
4.9 / 5
Average of our Guest's Ratings of our tour packages to these destinations. Based on 70 reviews
Our tailored Germany, Austria, Switzerland tour packages provide a hassle-free way to see these captivating countries. We take care of all the details, all you have to worry about is enjoying the one-of-a-kind experiences that will make this the vacation of a lifetime. Below you'll find the most recent three reviews and testimonials from guests who have visited Central Europe with our help recently.
Daniel, Erin, Keely, Darby & Finley
North Carolina
Everything was seamless and so easy. Jayway saw to every detail and made our vacation amazing!
Year :
2023
Visited :
Switzerland, Austria, Germany
Itinerary :
Lucerne, Zurich, Innsbruck, Garmisch-Partenkirchen, Salzburg, Munich
Rating :
5 / 5
JayWay is the best! They are a professional group that are ready available and willing to go the extra step to make trips a great memory. I would use them again and again.
Year :
2023
Visited :
Germany, Austria, Italy
Itinerary :
Munich, Innsbruck, Seefeld, Hiking Trip, Innsbruck, Venice, Rome, Naples
Rating :
5 / 5
Dara, Thomas & Erika
Florida
We highly recommend Jayway for providing personalized detailed trip planning with outstanding service, and timely communication. It was an incredible trip and and we plan to use them again.
Year :
2023
Visited :
Austria, Czech Republic, Germany
Itinerary :
Vienna, Prague, Berlin
Rating :
5 / 5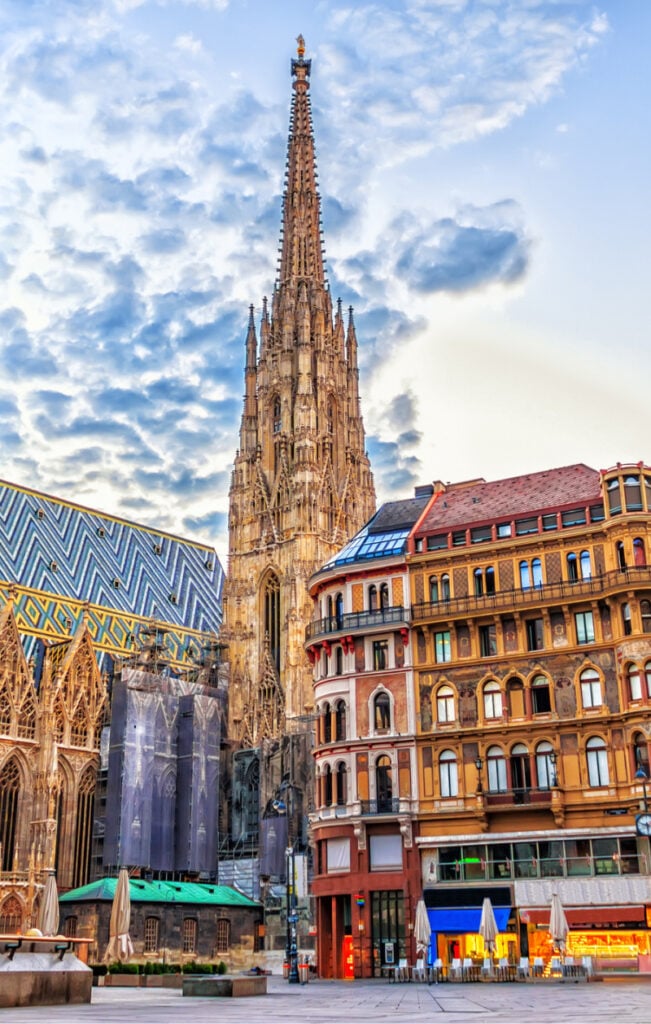 A Cornucopia of Delights in Austria, Germany & Switzerland
On a trip that combines Switzerland, Germany and Austria you can enjoy a wide variety of experiences, from enjoying the great outdoors to immersing yourself in the history and culture of some of Europe's most engaging cities. Learn about the Berlin Wall and Communism in Berlin, indulge in some amber nectar at one of Munich's iconic beerhalls. Mop up some Mozart in Salzburg. Walk in the footsteps of Sisi in Vienna. Hike, or just admire, Switzerland's Alps. And of course try all the chocolate Zurich.
Some of Europe's loveliest small towns and cities
Our expertise and experience in these three countries extends far beyond the big cities. If you've got time to spare, we can easily add in stops and overnight stays in some of Europe's most delightful small towns and cities. You'll gain a deeper appreciation of the countries by seeing small-town life alongside the bustle of the cities. Some time in Rothenburg ob der Tauber on Germany's Romantic Road is a delightful change of pace, and Interlaken in Switzerland is simply breathtaking. Between Austria's big hitters Vienna and Salzburg lies the Wachau Valley on the Danube, the country's most prominent wine region.
You're in The Best Hands
Our expert Central Europe travel advisors and trip planners will work with you to create your dream vacation itinerary. You'll stay at the very best hotels, apartments or villas. You choose how you want to spend your days, either enjoying day trips and city tours with our trusted partners or taking a day off to wander on your own. Before you arrive and during your trip our on-the-ground staff throughout the region are on hand by phone or email for any help you need. With our years of experience in arranging trips in Central Europe we're perfectly placed to create the most memorable trip you've ever experienced.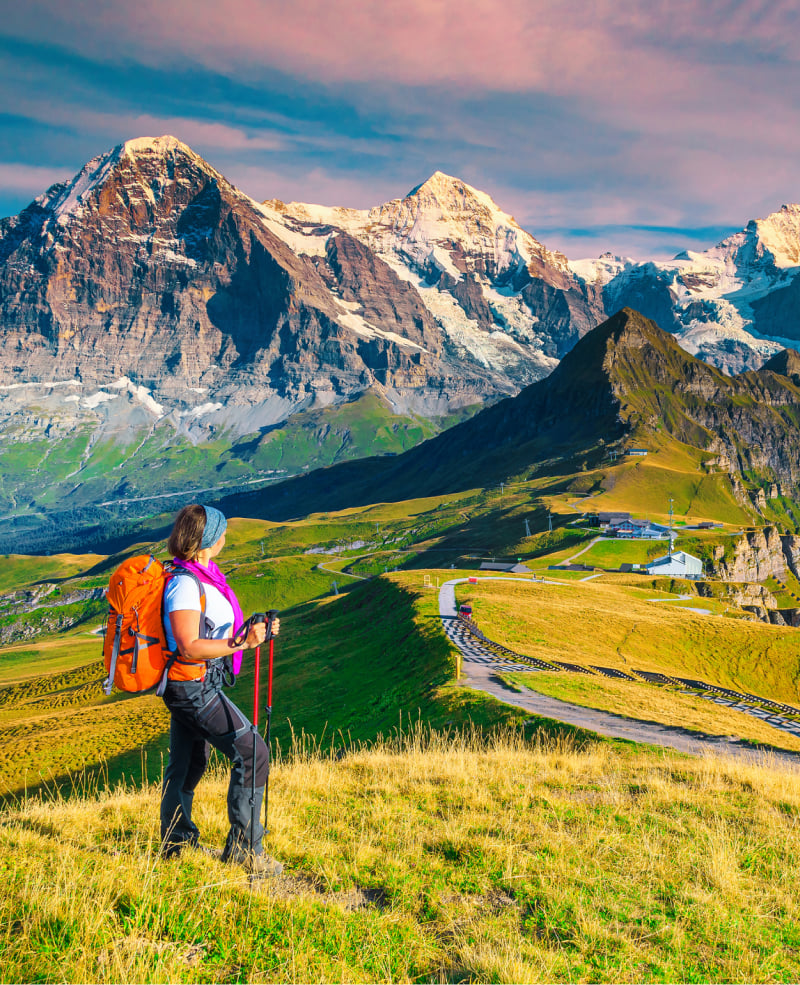 Why Travel with JayWay?
You only travel somewhere for the first time once. By taking a custom tailored trip you get a seamless trip, to your choice of destinations and at your own pace, planned by professionals and supported by locals on the ground in Europe.
Save Precious Time
Planning an amazing trip takes time. Our friendly travel advisors and experienced trip planners will listen to your needs and craft your personal dream itinerary. We will maximize your vacation time and enjoyment – we know the best way to get around and how to spend your hard-earned time off.
Have Peace of Mind
You're in safe hands from the very beginning. Even before you arrive your dedicated tour manager in Europe will be in touch to help you prepare. When you arrive they'll meet you and be available by phone, email and IM for the rest of your journey with us, for anything you need.
Make Memories Forever
Travel can create memories that last a lifetime. You'll return home with indelible recollections of beautiful sunsets, magical vistas, fascinating stories, and meals so delicious you'll want to fly back every time you think of them. This is why we do what we do.
Frequently Asked Questions about Travel to Germany, Austria, and Switzerland
What is the best way to travel to Central Europe?
Most of our guests travel to Central Europe from the US by air, unless they are already traveling in a neighboring country. There are direct flights from the US to many of the large cities in Germany and Switzerland, such as Munich, Berlin, Geneva and Zurich, and some to the Austrian capital of Vienna. We usually recommend getting an "open jaw" ticket which has you flying in to the first city on your trip and out of the last. This will save time and usually cost less when you factor in the cost of returning to the first city on your itinerary. The exception is if you opt for a self-drive itinerary, in which case a round trip route will make more sense due to one-way fees. Although we don't sell airfare, our travel advisors will help you pick out the best fare and routing.
Where should I start my tour of Germany, Austria, and Switzerland
With so many potential routes, we advise starting in the city that offers you the best flights for your arrival.
When is the best time of year to visit Germany, Austria, and Switzerland
Spring, early summer and early fall are the very best times of year to visit this part of Europe if you're visiting for a primarily cultural and historical interest trip. The weather across all the countries is not dissimilar to that of New York. July and August can be very warm and in summer each of the city's orchestras and opera companies are on vacation too. In winter (January to March) some Swiss and Austrian destinations have their peak season due to winter sports. The cities experience another busy period with Christmas markets visitors from late November until New Years.
How much does a Germany, Austria, and Switzerland Tour cost?
All our tours are custom, based on your preferences for accommodation, excursions and transport method. All our suggested Germany, Austria, and Switzerland itineraries have a price guide function so you can get an instant price estimate. In general Switzerland is much more expensive than its neighbors, so reducing the number of nights spent in Switzerland can result in big savings.
How many days do I need to see Germany, Austria, and Switzerland?
It would be difficult to see all three countries thoroughly in a single trip without spending several weeks. At a minimum we suggest a ten night itinerary, which can be adjusted to include your choice of destinations and activities.
What's the best way to travel between Germany, Austria, and Switzerland?
Most cities in each of the countries are well connected by rail and road. Based on your preferences and budget we can include train or bus station transfers and tickets, or door-to-door private transfers in your travel package. One advantage of a private transfer over taking the train is the ability to make stops at places of interest along the way. For certain itineraries, or sections of them, you might want to drive, and we can include a car rental in your package.
How many different currencies do I need to worry about?
In Germany and Austria you will use the Euro. Although Switzerland is part of the European Economic Area, it is not a member of the EU and so has its own currency, the Swiss Franc.
Are your Germany, Austria, and Switzerland tour packages private or group tours?
All our vacation packages in the region are private, custom tour packages. We like to call this semi-independent travel. We make all the arrangements, from airport transfers, accommodation, excursions, and transport between cities. You can opt for private or group excursions and activities as part of your package. Or you can choose to leave some days free for exploring on your own. Unlike an escorted tour, you aren't paying to have a guide, driver or tour director the whole time, just when needed, so our packages are more affordable too.