One of our most popular routes, a Prague, Vienna, and Budapest tour is great way to visit three neighboring yet unique countries in a single trip. You'll be seeing some of the brightest gems of the Austro-Hungarian empire, learn about the history of each country and try their connected but varied cuisines. In Magical Prague you'll be stepping back in time on cobblestoned streets. Grand, imperial Vienna, once the seat of power still impresses, but we'll show you its softer side too. Energetic Budapest is the gastronomic leader of the three, and possibly the most fun too, with its thermal baths and informal wine bars.
Popular Itineraries for Prague, Vienna & Budapest Tours
Although every single itinerary we create is unique, tailored to your exact dates, accommodation and activity preferences, we have a number of itineraries that combine these three cities, based on different themes. Our suggested itineraries provide some ideas for you to consider as a basis for your own private tour combining Austria, Czech Republic and Hungary, and not just the capitals. For each of these itineraries you can get a rough idea of the price using the Price Guide function. We cover many more destinations in these three countries than those listed here, and our expert trip planners will work with you to create a completely customized Central Europe itinerary incorporating any other places in the region or other nearby countries you want to see.
Prague, Vienna, Budapest Vacation Reviews
4.9 / 5
Average of our Guest's Ratings of our vacation packages to these destinations. Based on 68 reviews
Our Central Europe tour packages provide a hassle-free way to see these captivating countries. We take care of all the details, all you have to worry about is enjoying the one-of-a-kind experiences that will make this the vacation of a lifetime. Below you'll find the most recent three reviews and testimonials from guests who have visited Central Europe with our help recently.
Jerome & Kathleen
New Jersey
Adam was readily accessible via email prior to our arrival and made some itinerary adjustments due to a marathon occurring in Prague. He provided a good overview upon our arrival in Prague and was easily accessible when we had any questions throughout our trip. If you are looking for a curated, high-quality travel experience but like flexibility in your itinerary to explore on your own, check with JayWay first!
Year :
2023
Visited :
Czech Republic, Austria, Hungary
Itinerary :
Prague, Vienna, Budapest
Rating :
5 / 5
Darrell, Cheryl & Lee
Texas
My daughter and I traveled to Prague, Vienna and Budapest with JayWay's excellent guidance. Our trip was a delight with knowledgeable guides, great recommendations on food, and lovely boutique European hotels. We can honestly say it was the best!
Year :
2022
Visited :
Czech Republic, Austria, Hungary
Itinerary :
Prague, Vienna, Budapest
Rating :
5 / 5
JayWay Travel has excellent efficient customer rapport. They give you the flexibility YOU want and make it work. They help you create a balance between being guided and planning your own free time.
Year :
2022
Visited :
Czech Republic, Austria, Hungary
Itinerary :
Prague, Vienna, Budapest
Rating :
5 / 5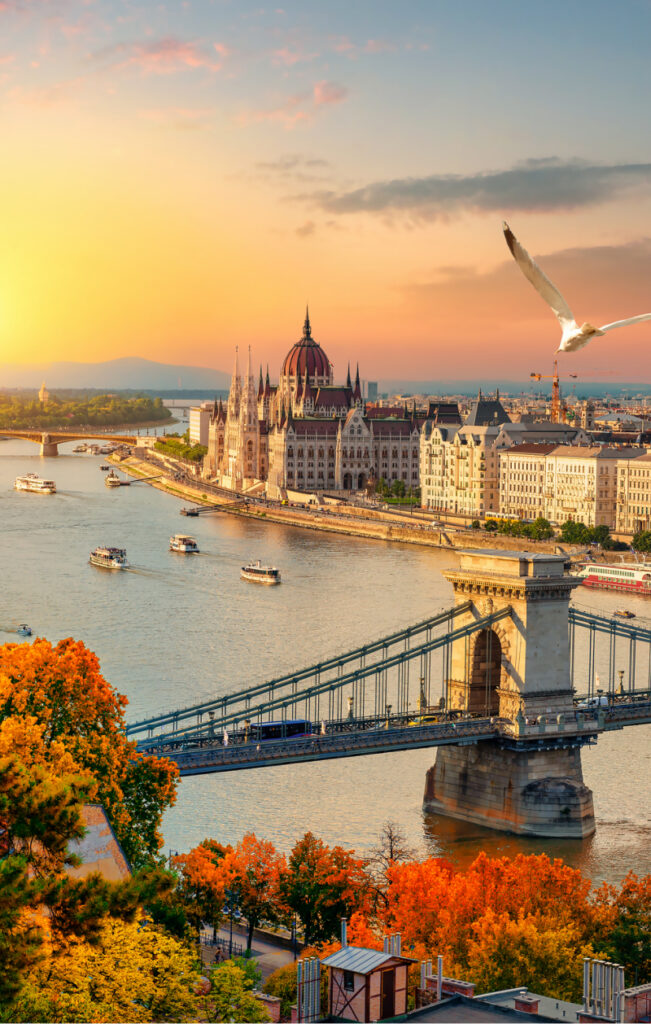 The Varied Delights of Prague, Vienna and Budapest
The classic Prague, Vienna, Budapest route lies right at the heart of the Central Europe region and offers a variety of delights. A cultural treasure chest of grandiose architecture, museums and opera houses awaits. Although these three cities share a lot of history, there's enough diversity in each that everyone finds their favorite. The historic center of all three cities is a UNESCO World Heritage Site. You'll feel like you're walking around an open-air museum. In each city we suggest taking a walking tour with a knowledgeable local guide.
Culinary Experiences Abound
You're unlikely to find many Austrian, Czech or Hungarian restaurants outside of their home countries, but your tastebuds won't be disappointed on your travels here. Things have come a long way in the past couple of decades and each country has reinvented their cuisines and have Michelin-starred restaurants that showcase seasonal local produce. Beer lovers will undoubtedly fall in love with Prague, where not only can you taste the best Pilsner of your life, you can also bathe in beer extracts. Visitors to Vienna rave about the Heurigers, wine taverns on the outer edges of the city. Hungary is wine country through and through. Budapest is packed with welcoming and informal wine bars where you can taste the country's very best.
Some of Europe's loveliest small towns and cities
Our expertise and experience in the whole Central Europe region extends far beyond the big cities. If you've got time to spare, we can easily add in stops and overnight stays in some of Europe's most delightful small towns and cities. A night or two in medieval Cesky Krumlov between Prague and Vienna will give you an experience the many day-trippers will never have. Salzburg is another convincing possibility. This city of music shows a different aspect of Austria. Brno, the Czech Republic's second city, or Mikulov, in Moravian wine country, are also options.
You're in The Best Hands
Our expert Central Europe travel advisors and trip planners will work with you to create your dream vacation itinerary. You'll stay at the very best hotels, apartments or villas. You choose how you want to spend your days, either enjoying day trips and city tours with our trusted partners or taking a day off to wander on your own. Before you arrive and during your trip our on-the-ground staff throughout the region are on hand by phone or email for any help you need. With our years of experience in arranging trips in Central Europe we're perfectly placed to create the most memorable trip you've ever experienced.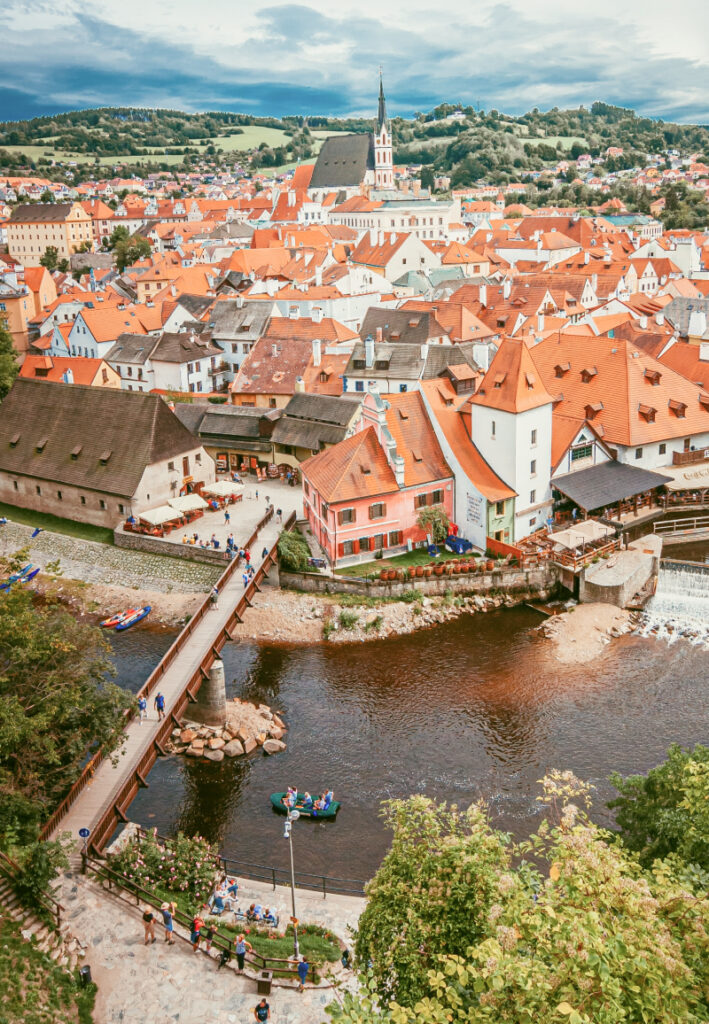 Why Travel with JayWay?
You only travel somewhere for the first time once. By taking a custom tailored trip you get a seamless trip, to your choice of destinations and at your own pace, planned by professionals and supported by locals on the ground in Europe.
Save Precious Time
Planning an amazing trip takes time. Our friendly travel advisors and experienced trip planners will listen to your needs and craft your personal dream itinerary. We will maximize your vacation time and enjoyment – we know the best way to get around and how to spend your hard-earned time off.
Have Peace of Mind
You're in safe hands from the very beginning. Even before you arrive your dedicated tour manager in Europe will be in touch to help you prepare. When you arrive they'll meet you and be available by phone, email and IM for the rest of your journey with us, for anything you need.
Make Memories Forever
Travel can create memories that last a lifetime. You'll return home with indelible recollections of beautiful sunsets, magical vistas, fascinating stories, and meals so delicious you'll want to fly back every time you think of them. This is why we do what we do.
Frequently Asked Questions about Travel to Prague, Vienna, and Budapest
What is the best way to travel to Central Europe?
Most of our guests travel to Central Europe from the US by air, unless they are already traveling in a neighboring country. There are direct flights to many Central European capitals, including Berlin, Prague, Budapest, Warsaw and Vienna as well as to Munich in Germany and several Swiss cities. Direct flights are usually more expensive however. We usually recommend getting an "open jaw" ticket which has you flying in to the first city on your trip and out of the last. This will save time and usually cost less when you factor in the cost of returning to the first city on your itinerary. Although we don't sell airfare, our travel advisors will help you pick out the best fare and routing.
Where should I start my tour of Prague, Vienna, and Budapest?
Unless you plan on adding destinations before or after, we suggest starting your tour in either of Prague or Budapest. This avoids back-tracking on your journey, which would be the case if you were to start and finish in Vienna. Although this may mean changing planes on your way to or from Europe, the overall time saving will be greater.
When is the best time of year to visit Prague, Vienna, and Budapest?
Spring, early summer and early fall are the very best times of year to visit Central Europe if you're visiting for a primarily cultural and historical interest trip. The weather is not dissimilar to that of New York. July and August can be very warm and in summer each of the city's orchestras and opera companies are on vacation too. On the other hand hotel prices are lower in July and August than in June or September. Late fall and January through mid March are the low season. Hotel and flight prices are lower but there are fewer, or no, direct flights from the US to Prague and Budapest at that time. The cities experience another busy period with Christmas markets visitors from late November until New Years.
How much does a Prague, Vienna, Budapest Tour cost?
All our tours are custom, based on your preferences for accommodation, excursions and transport method, but as a rough rule of thumb a ten day trip, in peak season, staying in four star hotels and using trains to get between the cities will cost around $250 per person per day. All our suggested Prague, Vienna, Budapest itineraries have a price guide function so you can get an instant price estimate.
What are some must-see sights in each of the cities?
In each of the cities we usually include a walking city tour which will get you oriented in the city, introduce you to the country's history and culture, and show you some of the key landmarks. In Prague you'll explore Old Town and the Jewish Quarter, admiring the Astronomical Clock on Old Town Square, making your way across Charles Bridge, passing by the John Lennon Wall, and enjoying close-up views of Prague Castle and St. Vitus Cathedral.

In Vienna you'll spend much of your time in the Innere Stadt, the city's historic old town, encircled by the Ringstrasse. Within this UNESCO-listed area, the opera house and the Hofburg imperial palace are just some of the city's iconic sights, along with St. Stephen's Cathedral. Classical music lovers might want to take in a performance at the Vienna State Opera. Schonbrunn, Vienna is also known for the Spanish Riding School, and the Vienna Boy's Choir, and we can help secure tickets for either of these.

Budapest's most important sights are more spread out so we suggest exploring each side of the river separately, on two distinct talking tours. Pest on the right bank of the Danube is the younger part of the city, where you'll find the vast Hungarian Parliament Building, St Stephen's Basilica, the Great Market Hall. On elegant Andrassy Boulevard lie the opera house and Heroes' Square. Budapest's iconic Chain Bridge might be closed for repairs but there are plenty more bridges to take to reach the historic Buda part of the city, home to the oldest thermal baths, the Fisherman's Bastion, St Matthias Church and of course Buda Castle.
Which other cities could I combine with a trip to Prague, Vienna, and Budapest?
We offer many other destinations in each of Austria, Czech Republic, and Hungary, as well as the wider Central Europe region. You could very easily add Munich or Berlin to the start of your tour, Slovakia's capital Bratislava in the middle, or Krakow in Poland after Budapest. Our travel advisors will help you craft the perfect itinerary, wherever you would like to go.
What's the best way to travel between Prague, Budapest, and Vienna?
The travel time between each of cities are less than five hours by road or rail, so we don't recommend traveling by plane once you've arrived in Europe. Based on your preferences and budget we can include train station transfers and tickets, or door-to-door private transfers in your trip package. One advantage of a private transfer over taking the train is the ability to make stops at places of interest along the way.
How many different currencies do I need to worry about?
Although they've been members of the EU for over a decade and a half, the Czech Republic and Hungary still retain their own currency. For the Czech Republic you'll need Czech crowns (CZK), in Hungary the currency is Hungarian Forints (HUF). Austria has been on the Euro since 2000. You may be able to pay with Euros in some places in Prague or Budapest but the exchange rate will not be favorable. Thankfully card acceptance is almost universal throughout all three countries.
Are your Prague, Vienna, Budapest tour packages private or group tours?
All our itineraries in the region are private, custom tour packages. We like to call this semi-independent travel. We make all the arrangements, from airport transfers, accommodation, excursions, and transport between cities. You can opt for private or group excursions and activities as part of your package. Or you can choose to have a free day for exploring on your own. Unlike an escorted tour, you aren't paying to have a guide, driver or tour director the whole time, just when needed, so our packages are more affordable too.
What are some popular day trips from Prague, Vienna, or Budapest?
From Prague, a day trip to Kutna Hora, the old silver mining town that was once capital of Bohemia and famous for its ossuary (the bone church) is a popular excursion. Although technically in Vienna, Schönbrunn Palace, the former imperial summer residence, is a compelling option for a half-day. Wine-lovers should head to the Wachau Valley, a wine-growing region close to the capital. Close to Budapest is artsy Szentendre, on the river Danube.
Can I take a river cruise between Prague, Vienna, and Budapest?
In short: no. Although all three cities have a river running through them, in Prague it's the Vltava river whereas the Danube connects Vienna and Budapest. At no point do these rivers meet, so a "pure" river cruise including all three cities is a physical impossibility. Some companies may advertise a river cruise including Prague, but the Prague section will involve at least a five hour bus ride to meet up with the ship somewhere on the Danube.
Can I take a Prague, Vienna, and Budapest road trip?
We don't recommend renting a car for this combination of cities. Driving in unfamiliar busy cities can be challenging, parking is expensive and not always available with your hotel, and the one-way fees, if renting in Prague and dropping off in Budapest, or vice-versa, are exorbitant. Also when you are in the cities a car is of very little use, so you are paying for it but not using it. If cost is an issue, we suggest trains. If you have a little more to spend, you'll find having a driver take you between the cities gives you the advantages of road-tripping without the hassles. Plus you can stop in a winery in Moravia and enjoy a tasting between Prague and Vienna, and in Bratislava on the way to Budapest.