Albania is a country that's still off the beaten path for tourists. That's a good thing. It's one of the newer destinations on our map, but adventurous travelers who want something different have enjoyed the warm welcome in Albania. The combination of intriguing cities and stunning nature sets Albania apart, and of course there's the country's low costs. If you're thinking about your next vacation, allow us to introduce you to three cities to see in Albania. Each of them will charm you. Putting them together in one Albania vacation package will make for a holiday that's both well-rounded and unique.
Gjirokastra
Visiting Gjirokastra will give you a taste of authentic Albania. Breathtaking mountains surround the city, a UNESCO World Heritage Site. These combine with a hilltop castle and winding cobblestone streets to give Gjirokastra a fairytale atmosphere.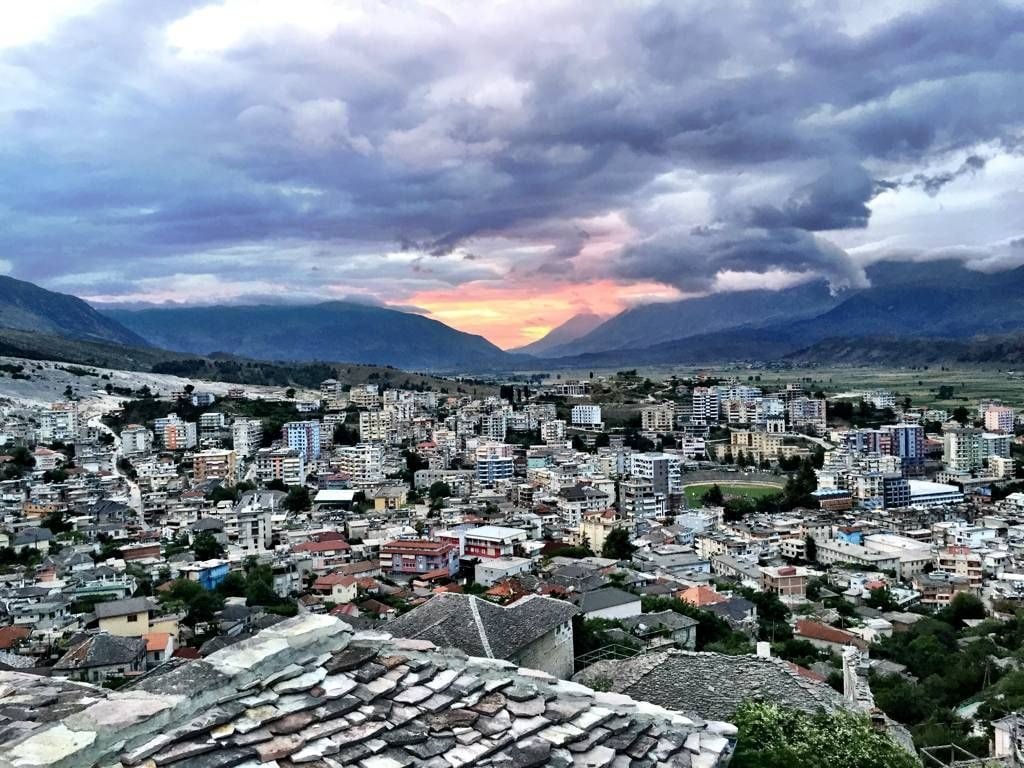 Gjirokastra offers a nice time out from the more bustling cities of Albania. Set in truly inspiring countryside, the city takes pride in its cafe and culinary culture. One of our favorite things to do in Gjirokastra is feast on local specialities. Lamb is one of the classic dishes. Local herbs and spices lend flavor. Fresh seasonal produce from nearby farms provide the perfect accompaniment.
Two days in Gjirokastra should give you enough time to see the sights. This slow-paced place has plenty of winding streets to explore. Old Town is especially alluring. Look for the distinctive white houses. If you have a car, you can drive into the mountains for fantastic views.
Ksamil
Ksamil is a seasonal destination, the gem of the Albanian Riviera. Visiting Ksamil in the summer is ideal. That's when you can take full advantage of the fantastic beaches. Ksamil is located quite close to Greece. You can start here and then travel to Corfu, or avoid the crowds and stay in this more laid back destination.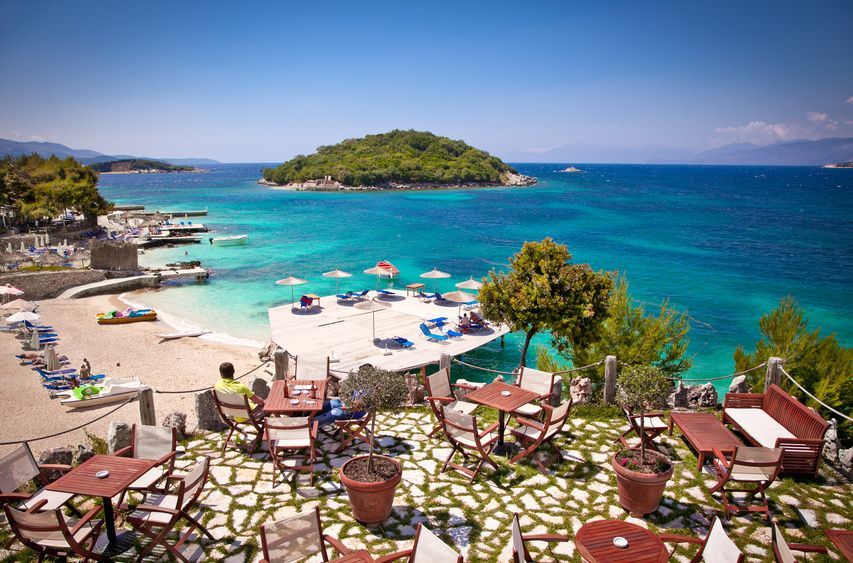 Since it's primarily a beach resort, the actual city (or town) of Ksamil is simple. The beaches and beautiful countryside are the real draws here. But there are more than a few bars and restaurants to keep you occupied. There's also a fantastic day trip to Butrint. This is a stunning ancient city and a UNESCO World Heritage Site. (More on that below)
If you like relaxing on the beach, there's no better place to visit in Albania. Two days is the ideal duration of a visit to Ksamil. That will let you really stretch out your relaxation. The seafood is tasty, the drinks are cold, and the azure sea always refreshes. This can be a holiday within a holiday. Stop off in Ksamil between explorations of some of Albania's bigger cities.
Tirana
Of all the cities to see in Albania, visiting Tirana might just be our favorite. One of Europe's truly hidden gems, Tirana is a city where history and contemporary culture combine. It definitely has an undiscovered feel that makes a holiday here a real thrill.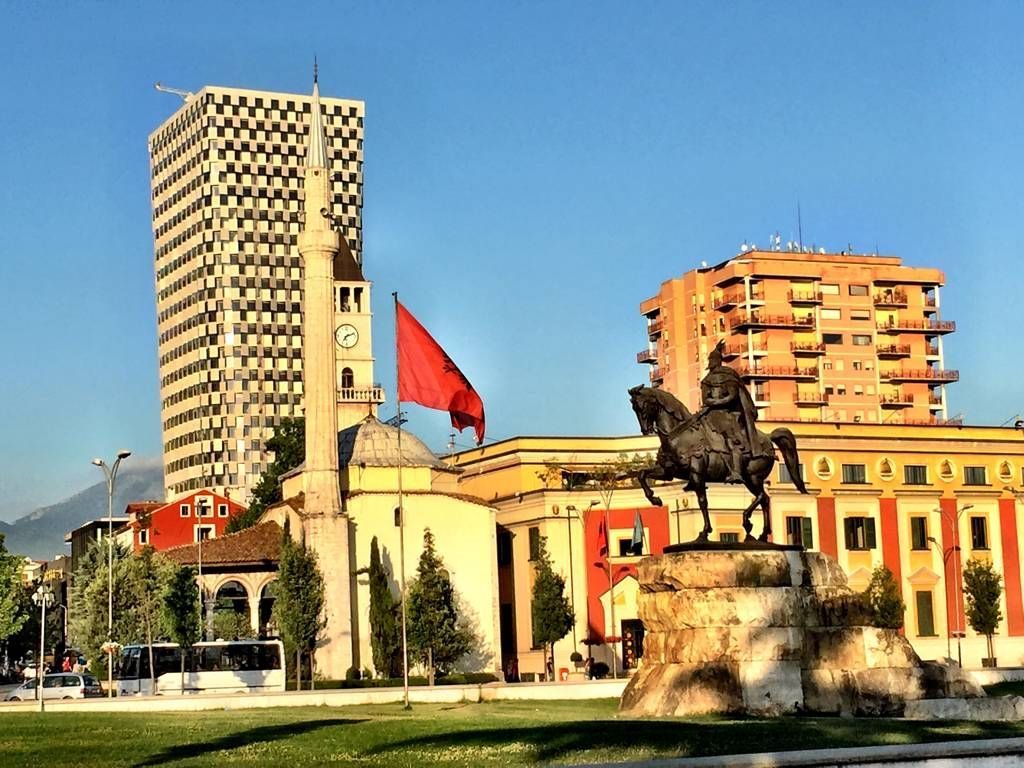 Although it feels undiscovered, there's a cosmopolitan atmosphere in Tirana. This stems from centuries of influence from around Albania, Europe and Asia. You'll see it in the stunning architecture and taste it in the Albanian food. Tirana is a city of contrasts, between cultures and between eras.
You can find great cafes and restaurants everywhere in the bohemian Blokku area. This is one of the most creative neighborhoods in Tirana. We recommend taking a guided tour of Tirana. That way you can quickly get a feel for the city's layout and learn more about its past. You'll also have more than a few options for day trips from Tirana. We'd especially recommend visiting Dajti Mountain, just a short drive or cab ride away.
While you're at it…. Butrint is beautiful
Yes, it's true, the title of this blog promised three cities to see in Albania. But we can't resist. We're so excited about offering customized Albania travel packages that we just have to tell you about one more place. Butrint is an easy day trip from Ksamil, just ten minutes away in fact. It is a ancient ruined town with a history stretching back to 50,000 BC. Greek, Roman, and Venetian civilizations have ruled this UNESCO World Heritage Site.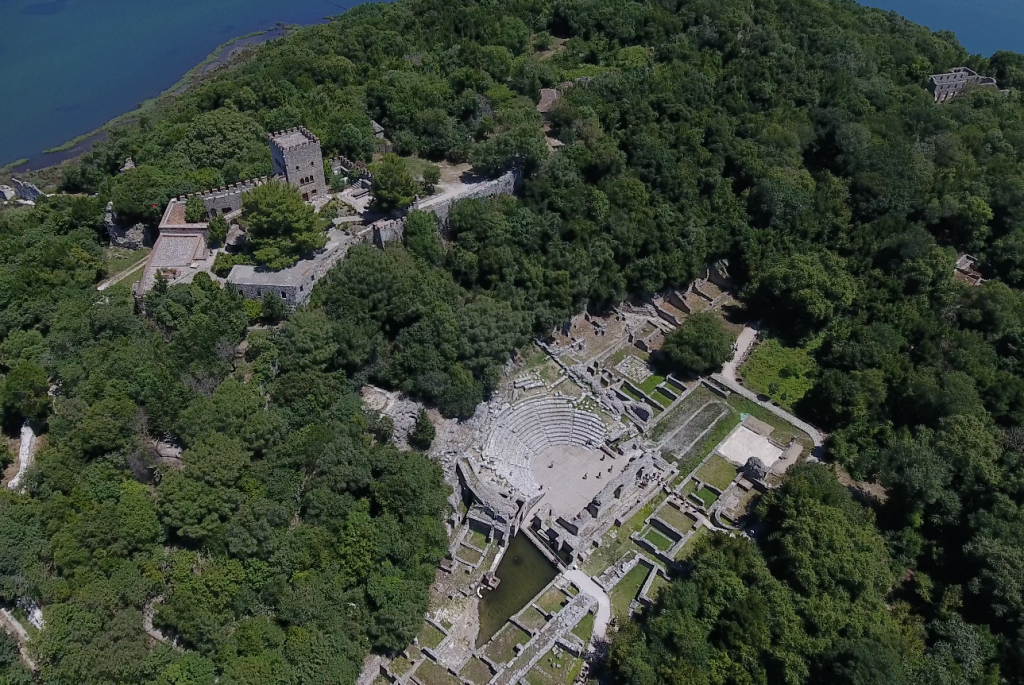 Butrint is fascinating because the ruins show evidence of successive periods of rule. It's just one more thing that makes a holiday in Albania absolutely unique. Do you want more details about the area before you visit Butrint? You can find out more in this blog post.
These aren't the only cities to see in Albania. We'd love to tell you more about this unique country. We create tailored Albania travel packages. Just get in touch!

Stephan Delbos is an internationally published writer and editor. Born in the US, he has lived, worked and traveled in Europe for a decade. He's fond of oysters and arid martinis.