Did you know Russia covers more land than any other country on earth? With no fewer than 11 time zones, Russia offers a vast diversity of regions and cultures. That's why we're thrilled to have expanding the JayWay destination map into Russia. Now we can offer turnkey access to this alluring destination. We've kicked things off with St. Petersburg, so we've rounded up our top 10 things to see in St. Petersburg, from the city's most famous street to a tiny vodka museum.
Russia is a country of intriguing contrasts, and nowhere is this more evident than St. Petersburg, a city where past and present come together with exciting results.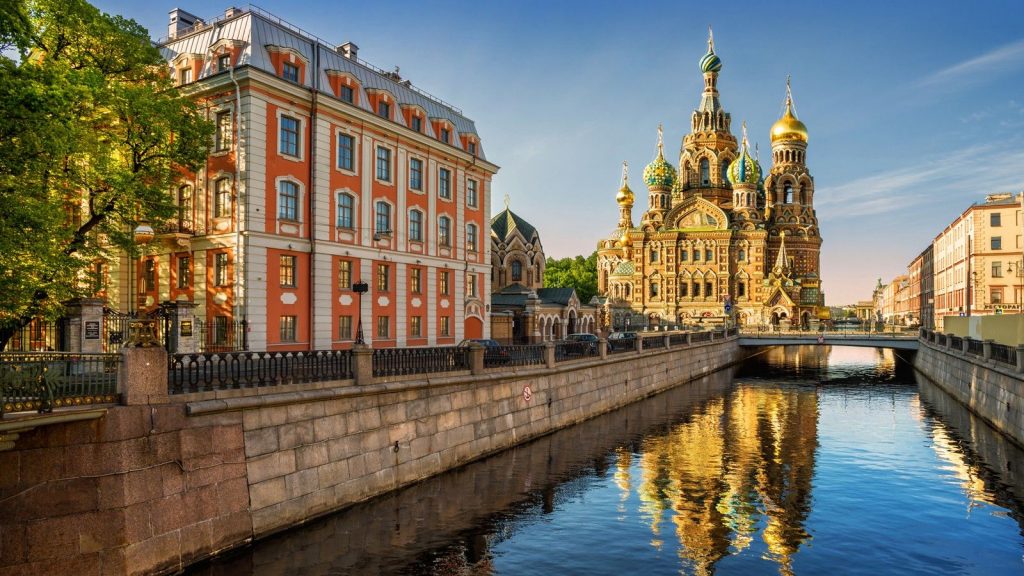 Jump to a section of this article
Nevsky Prospect
Certainly the most famous street in St. Petersburg and perhaps in all of Russia, Nevsky Prospect is a place you'll want to wander around at leisure. This is the center of St. Petersburg's social life and accordingly there are more than enough cafes and bars to visit. Much of the architecture along the street is also notable, including the Cathedral of Our Lady of Kazan. Nevsky Prospect is three miles from end to end, but you don't need to walk the whole thing to enjoy it.
Catherine Palace
A place of true grandeur, Catherine Palace is named after the wife of Peter the Great. But it was actually Catherine's daughter Elizabeth who renovated and expanded the palace into its impressive current state. The idea was to rival the scale and beauty of Versailles and they accomplished that beautifully. Tours of the palace are available and highly recommended.
Where: Garden St. 7
The Hermitage
The Hermitage is a huge art museum boasting works by Picasso, Rembrandt and da Vinci, among many others. For art lovers this should top the list of things to see in St. Petersburg. Fronted by the impressive Palace Square, which deserves exploration in its own right, the Hermitage is so large that officials say it would take 11 years to examine every piece on display. So choose wisely if you don't want to spend your entire vacation here.
Where: Dvortsovaya Nab 30-8
Children's Music Theater
Looking for a fun diversion? The Children's Musical Theater will be just the thing. The ensemble performs bright and colorful singing and dancing performances based around Russian fairy tales. The whole family will enjoy a visit here, even if your Russian isn't up to par.
Where: Ulitsa Rubenshtenya 13
Church of the Savior on Spilled Blood
You'll find this amazing church just off Nevsky Prospect. It is immediately recognizable for its round domes and vibrant facade. A small entrance fee will get you inside, where you can marvel at the interiors. The city built the church in the early 20th century on the spot where Tsar Alexander II was assassinated. Be careful though, it's closed on Wednesdays!
Where: Griboyedov Channel Embankment 25
New Holland
This man-made island was recently transformed into a beautiful park that makes a perfect time out from the bustle of the city. You'll find all sorts of outdoor events and exhibitions here, including art shows and concerts. You can walk along the Neva river or enjoy a picnic in this unique urban area.
Where: Admiralteysky Canal Embankment 2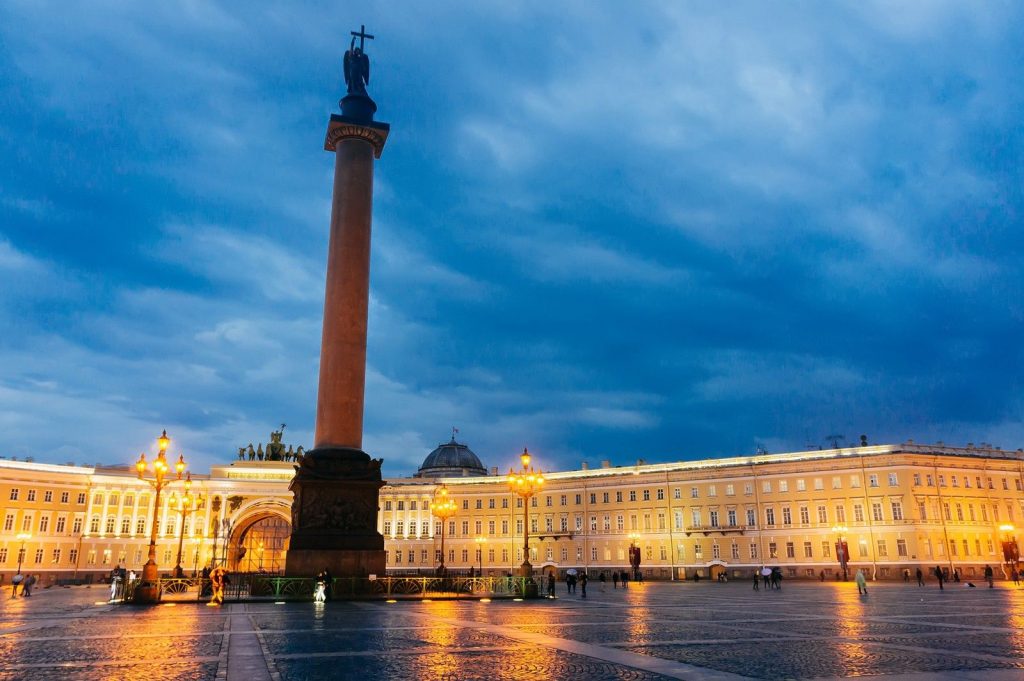 Peter and Paul Fortress
This fortress was one of the first buildings in St. Petersburg, built in the year 1703. Constructed on an island, the fortress regularly hosts historical exhibitions with notable works including a famous statue of Peter the Great. It's also a place where swimmers come to gather on the riverside beach. You'll see them here all year round, even during the winter.
Where: Hare's Island
The Co-op Garage
If you're looking for quirky things to see in St. Petersburg, or you'd like to explore the city's artistic side, the Co-op Garage is the place to go. This is a bar and art space where you can also enjoy some tasty pizzas while you take in the colorful characters. The summer terrace is highly recommended, if the weather is cooperating.
Where: 47 Gorokhovaya Street
Udelka Flea Market
St. Petersburg's main flea market is truly a sight to behold. You'll find communist-era toys and crafts, as well as old clothing and military uniforms. What can we say? There's a little bit of everything here and the curious are always rewarded. It's the perfect place to find a souvenir of St. Petersburg. You'll certainly want to bring your camera!
Where: 39 Fermskoye Highway, Udelnaya station
The Russian Vodka Museum
Of all the things to see in St. Petersburg, this is one of the most charming. This quaint museum is dedicated to Russia's national alcoholic drink: vodka. It won't take long to explore the entirety of the museum but along the way you'll learn about the history of vodka-making in Russia and you can even taste a sample or two.
Where: Konnogvardeyskiy b-r, 4
If you're planning a trip to Russia and you want to learn more about things to see in St. Petersburg and elsewhere, please get in touch! We create Russia travel packages and would be happy to help you design the vacation of your dreams. 

Stephan Delbos is an internationally published writer and editor. Born in the US, he has lived, worked and traveled in Europe for a decade. He's fond of oysters and arid martinis.