Riga is a place that caters to every type of traveler. Just off the beaten path of Europe's most popular tourist destinations, the city hasn't yet been overrun by crowds of tourists, and it still has a quaint style all its own. From alluring architecture to interesting museums and bustling marketplaces, this is a destination that thrives on variety. There's so much to do here that it's hard to know where to start. So we've chosen 3 must-see sights in Riga to save you time and pique your interest.
Jump to a section of this article
The World of Hat Ethnic Museum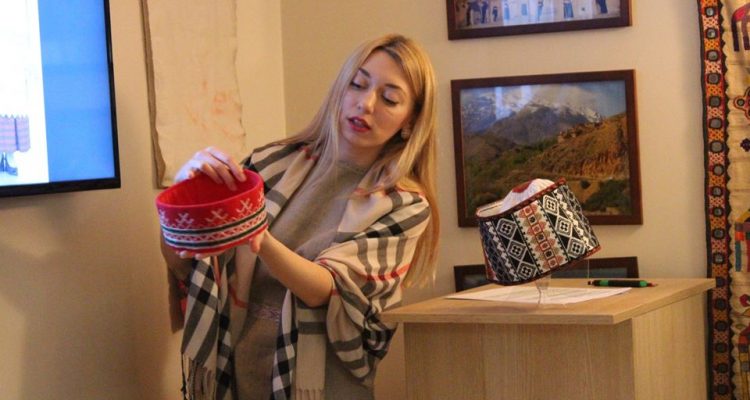 From top hats to turbans, the The World of Hat Ethnic Museum is devoted to all things headwear. This is certainly one of the most unique museums in the city, but it's also a very interactive way to get in touch with Latvian culture and different ethnicities from around the world. With more than 400 pieces on display, the museum presents a trip around the world in five halls. The full tour takes about 30 minutes. Each hat in the collection has its story, most are handmade with the utmost care, and every one is absolutely unique. The museum has also recently added a permanent exhibition featuring ethnic dolls. It adds another dimension of interest to this unique place.
Located in an apartment in the Art Nouveau district, the museum is conveniently situated in one of the city's most beautiful neighbourhoods (more on that below).
The World of Hat Ethnic Museum: 7 Vilandes, Riga, Latvia
Art Nouveau District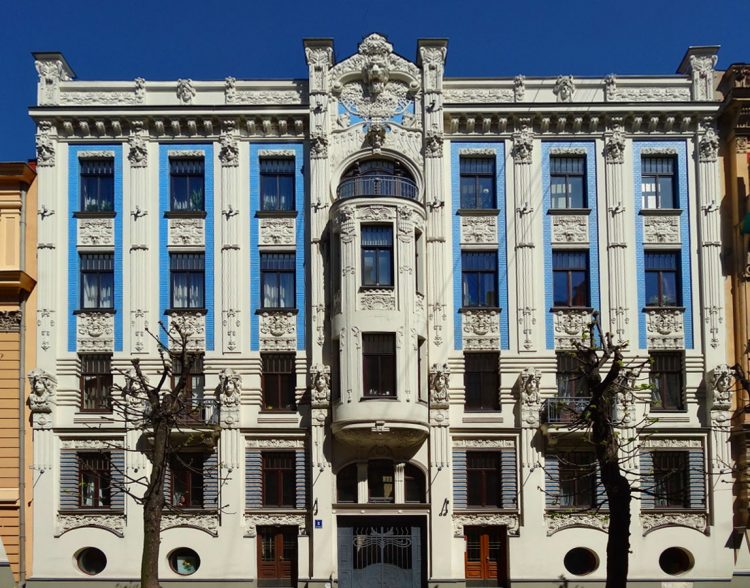 If you've never visited Riga, you might picture it as a rather grim post-Soviet city, but nothing could be further from the truth. Just outside of Riga's Old Town, you'll find a treasure trove of Art Nouveau architecture. Even if you have no interest in architecture, you'll be impressed by these marvellous buildings. Strolling through the streets here is like touring an open-air museum of one of the most beautiful periods in architectural history. There are nearly 1,000 Art Nouveau buildings in Riga, but the most impressive examples can be found on Strelniku, Elizabetes, and Alberta streets, which are about one kilometer from the heart of Riga. On Alberta street you'll find the Art Nouveau Museum, which you can enter to take a look at a complete apartment in period style.
The Art Nouveau period in Riga took place at the turn of the 20th century, when a new conception of art swept Europe. Art Nouveau architects frequently used nature motifs, luscious curves and rich colors, all of which make each building a unique work of art. Many of these buildings have been preserved in Riga for more than a century, and the best have been restored to their former beauty. No visit to the city is complete without a look.
Art Nouveau district: Strelniku, Elizabetes, and Alberta streets
Riga Central Market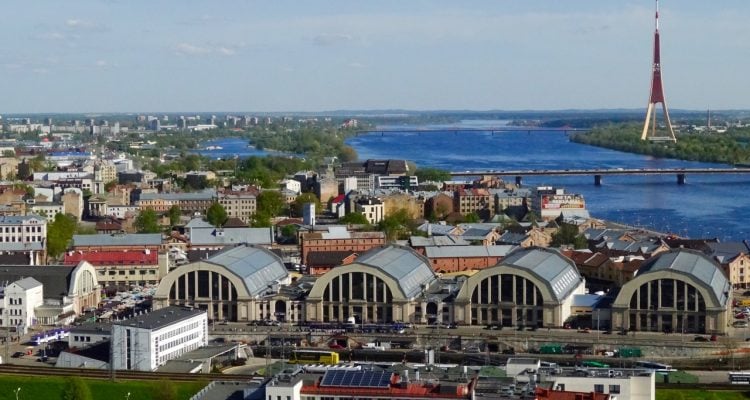 Whether you're picking up picnic supplies, searching for souvenirs, or just looking for a place to take some very vibrant photos, Riga Central Market is definitely a place you'll want to visit while you're in the city. This isn't just a giant market with a little of everything, it's also one of the most notable works of architecture in the city, second perhaps to the Art Nouveau district mentioned above. The market here dates back to the 19th century, but its present incarnation was realized in the 1920s, and designed to make use of World War I hangars.
One of the largest marketplaces in Europe, Riga Central Market caters to 100,000 visitors every day. If you'd like to sample local fruits, vegetables and seafood, early morning is definitely the best time to go. But there's something to see here at any time of day, and there's also a night market and an outdoor market, so you don't have to be confined to the stalls, though they make the perfect respite from the rain.
Don't forget to bring your camera when you visit, and don't be afraid to haggle with the locals! It's all part of the fun.
Riga Central Market: 7 Negyu St., Riga
Bonus Sight – Riga Panorama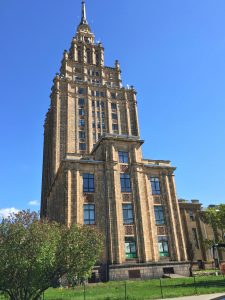 The Latvian Academy of Sciences, a Stalin era skyscraper that has lookalikes in Moscow and Warsaw, isn't much of a sight in itself but take the elevator to the 17th floor viewing terrace and you'll enjoy fabulous views over the city. The local nickname for the building is 'Stalin's birthday cake'. There are 23 floors in total and over 750 rooms. As well as scientists, researchers and historians, several companies are based here too and its concert hall "Riga" on the ground floor is a venue for all kinds of concerts and performances. You can visit the viewing terrace from April to October. Entry costs just four euros at the time of writing, a steal compared to the 9 euros you'll pay at St Peter's Church in the heart of Old Riga. See below for a few photos of the view from the tower.
We'd love to tell you more about this delightful city. So if you're thinking of visiting Riga and the other Baltic capitals Tallinn and Vilnius, just get in touch!

Stephan Delbos is an internationally published writer and editor. Born in the US, he has lived, worked and traveled in Europe for a decade. He's fond of oysters and arid martinis.