Albania's culture is a strange combination of the ancient and the new, as even modern works often focus on its long traditions, such as blood feuds and sworn virgins, to say nothing of Albania's medieval heroes and more recent totalitarianism. Like everything else in the country, Albania's culture reflects many influences, from Italy to the Ottomans, to ideas nourished in neighboring areas under Hapsburg rule. We turned to Lorina, our expert in Tirana, for some recommendations.
Jump to a section of this article
Literature
The Country Where No One Ever Dies (2004)
The second book by Ornela Vorpsi, this black comedy follows a girl whose name and age are constantly changing. Set during the 1970s, sex, death, and dictatorships are inescapable in this collection's short stories. Despite its bleakness, this book still reflects a sense of sentimental homesickness, echoing Vorpsi's own life, as she fled persecution for Milan and Paris. Order it from a local bookstore.
Chronicle in Stone (1971)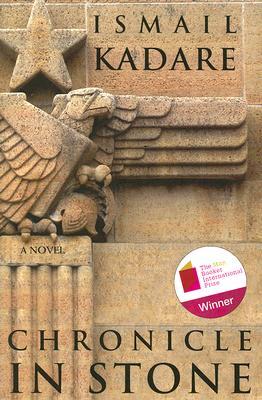 Perennial Nobel-candidate Ismail Kadre is easily Albania's best writer, so recommending just one of his books isn't easy, but we decided on his Chronicle in Stone. Although many of Kadare's stories are set during the Ottoman invasions, this charming, fanciful novel follows a child in a small city during World War II, who often notices what others do not. Between the chapters are excerpts from a fictional chronicle. The novel's humor sometimes descends into a folkloric mix of traditional and magical realism, and fully transforms into surreal satire towards the end, when the city's occupiers keep changing. The protagonist's life echoes Kadare's, much as the novel's ancient city seems based on his hometown, Gjirokastra. We recommend seeking editions translated by David Bellos, who won the Man Booker International Prize for his translations (albeit from Kadare's works previously translated into French). Order it from a local bookstore.
The Highland Lute (1937)
Albania's national epic poem, this masterpiece by Franciscan friar Gjergj Fishta ties together the traditional epic songs Fishta was exposed to while serving as a parish priest in a remote area with traditional mythology and 18th century historical verse. Covering northern Albania's history from 1862 to 1913, this work strongly reflects northern Albania's traditional culture, as expressed by various heroes, including a warrior, old shepherd, and loyal maiden. Fishta's own life is worthy of an epic, as he chaired the commission that created the modern Albanian alphabet, helped represent a fledgling Albania at the Versailles Conference, and was already seen as Albania's national poet long before he published his magnum opus (which he slowly edited for decades). Finding a copy of this is likely to be very difficult as both the 2005 and 2017 editions seem to be out of print but you may be able to track it down locally in a bookstore or library via Goodreads.
Film
Land of the Eagles (2016)
This documentary by the Albanian television station "Top Channel" is a journey through Albania's full history, as seen through the eyes of historians, scholars, and famous travelers over the millennia, from Herodotus and Thucydides to today. You can watch it on Youtube.
Dear Albania (2015)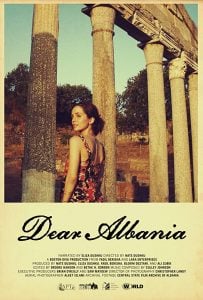 Directed by Eliza Dushku (who is perhaps most famous for her role in Buffy the Vampire Slayer) and her brother Nate, this travel documentary explores 15 ethnic Albanian cities, not just within Albania itself, but also in neighboring Kosovo, Montenegro, and North Macedonia. The hour-long documentary, produced with help from The Travel Channel and Lonely Planet, doubles as a journey into the Dushkus' Albanian heritage. This ode can be streamed on Amazon Prime or Hoopla, or rented/purchased on Amazon.
Sworn Virgin (2015)
This international co-production (the director is Italian) follows Hana, a young woman who swears celibacy, taking on the life of a man, in order to gain independence in her village's traditional, patriarchal culture. As "Mark," he has independence, but must also avoid love. Feeling trapped by his life, Mark visits his family in modern Milan, exploring the feminine identity he had abandoned. Virgin won the Tribeca, San Francisco, and Hong Kong film festivals, and did well at Berlinale, and can be streamed on Kanopy, or rented/purchased on five other platforms.
The Forgiveness of Blood (2011)
This American-Albanian co-production follows the consequences of a blood feud in a remote part of Albania, where a murder requires proportionate revenge. After his father and uncle kill a neighbor, this ancient custom makes a teenage boy (who dreams of opening an internet café) a target, forcing him to stay at home, and for his sister to drop out of school and run the family bread delivery businesses. The blood feud stands in clear contrast with Albania's own steps towards modernization, such as the family's cell phones. This film won several awards, although its director, Joshua Marston, is more known for his Maria Full of Grace. If this topic interests you, seek out Ismail Kadare's Broken April, about a man forced by a blood feud to avenge his brother – forced into murder, he himself then becomes a target. Forgiveness can be rented or purchased on Youtube or Google Play.
The Great Warrior Skanderbeg (1953)
And now for something completely different! This Soviet-Albanian biopic earned the International Prize at Cannes, and plaudits for its director, Sergei Yutkevich, marking a strong start for Albania's new communist regime. A classic epic in the same vein as Spartacus and Ben-Hur, this film follows Gjergj Kastrioti, better known as Skanderbeg, Albania's national hero, who united much of his people in a 15th century uprising against the Ottoman Empire, from his childhood at an Ottoman hostage, to the bitter end. Medieval Albanians rallied around Skanderbeg's cause, much as their ancestors' sense of national self-consciousness would stem in part from the biography of Skanderbeg by Marin Barleti, a contemporary Albanian monk. Over the course of more than 30 years, Skanderbeg defeated many, earning honors from his enemies and allies alike. In honor of the 100th anniversary of Albanian independence in 2012, the film was remastered, complete with much better audio. You can see the movie on Youtube.
Ready for Albania?
We hope this short highlights reel of Albania's literature and film has provided you some insight into what makes Albania so special. If you would like to delve into Albania's mix of the distant past and promising present, contact us today!

Lorina's strong background in both travel and travel marketing make her ideal for her dual role as marketing executive and destination manager/city host for Albania. Albania is still slowly becoming known to Americans as the exciting destination it is, and Lorina's role allows her to shape our offering in the region to showcase the best of it. Being based in Tirana, her hometown, she relishes every opportunity to meet our guests and welcome them to her country.