Editor's note: We asked architecture student and Prague native, Tadeas Riha to tell us about his favourite examples of ten architectural styles you can find in Prague. At the end of the post we have included a map.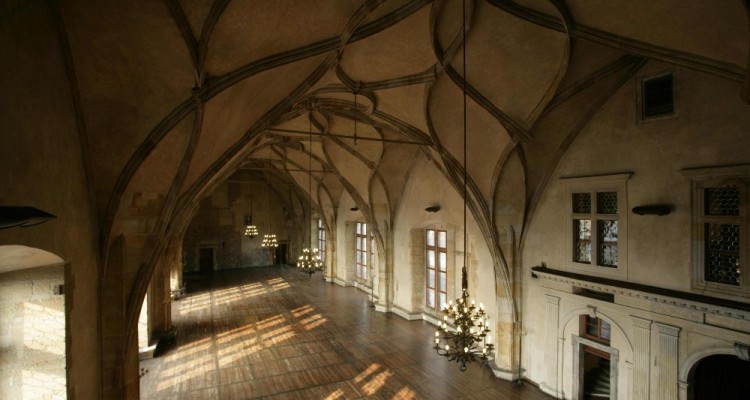 1 Gothic
Vladislav Hall, Prague castle, entry from the II. Courtyard
Sometimes its magic is blurred by the crowds below, however the vaulting of Vladislav Hall is an absolute masterpiece of 15th century engineering and design. The late gothic, as any late style, decadently breaks all the compositional and structural rules. Here, it is the supportive ribs that got broken. While you are walking below rather than a 500 year-old room it feels like an alley of stately trees.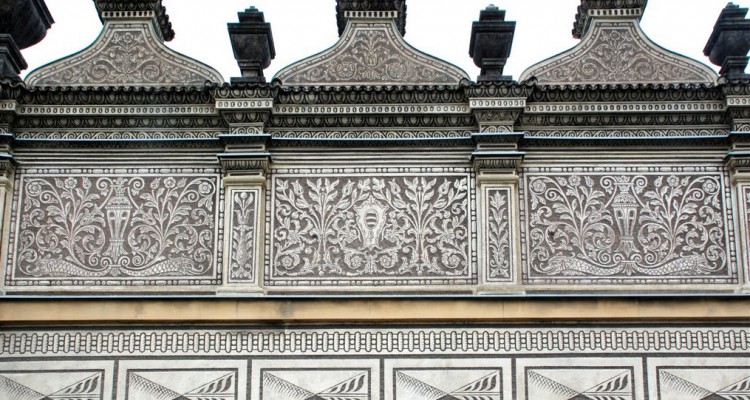 2 Renaissance
Schwarzenberg Palace, Hradčanské nám. 2, 118 00 Praha 1
Renaissance is truly an Italian style. We owe Antique Rome, but even more apparent is its appreciation of the felicitous southern climate. The Czech translation is then indeed way more sober, but not any less interesting. Instead of the Italian exposed stone blocks, the Schwarzenberg palace is decorated in a rather graphic manner. Two layers of different coloured facades are scratched, revealing an impressive imagery.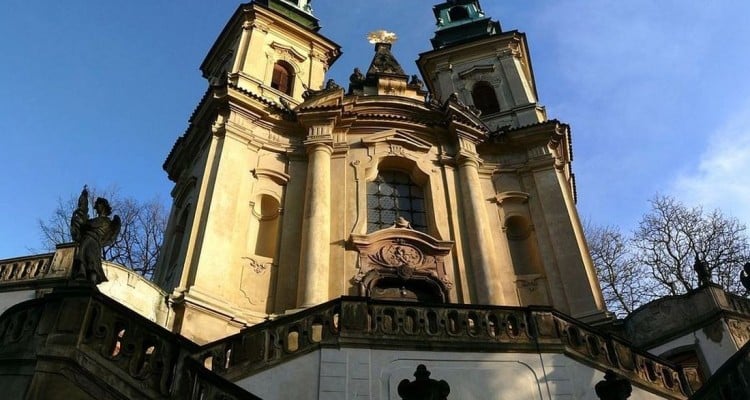 3 Baroque
Church of St. John the Nepomuceno at Skalka, Vyšehradská 27, Praha 2
St. John na Skalce is a rather unknown church designed by one of the masters of Czech Baroque Kilian Ignac Diezenhofer. Baroque is a style of dynamically flowing spaces and time and you can truly experience this in St. John's. First you look up from underneath the diagonals of the double staircase, just so you can later discover the dynamically broken façade, seen as though looking through a distortive glass.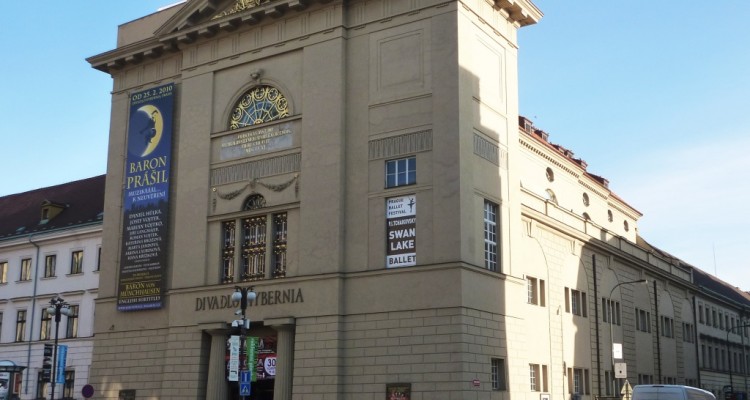 4 Classicism
Hybernia, Náměstí Republiky 3/4, Praha 2
Next to his remarkable neighbours the Municipal House and the National Bank; the former monastery Hybernia stands somewhat insecure. Yet at the time of its creation in the early 19th century it was a fresh echo of what is now called French Revolutionary Architecture – a special type of Classicism that was typical for gargantuan dimensions as well as abstract volumes, with a minimum number of windows. We can observe the latter in what is now the Musical Hall Hybernia.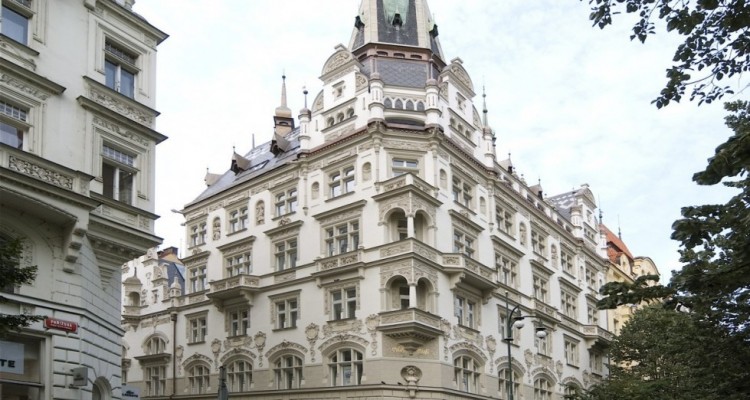 5 Romanticism
Pařížská street, Praha 1
In the late 19th century, architects were not proposing new forms, instead they were combining elements of the past, sometimes even mixing different epochs. At this time the job of a designer was just to collage given parts into a unitary whole. The next time you walk along the boulevard of Pařížská, look up from Hermes and Luis Vuitton's showcases. You will find eclectic buildings in which an Italian renaissance balcony meets an English gothic window. Decide for yourself if you find it beautiful, or amusing.

6 Art Nouveau
Municipal Hall, Náměstí Republiky 5, Praha 2
This decorative style was a revolution in the decoration of buildings. The previously absolutely required referencing to history had been stubbornly refused in favour of more abstract, nature inspired ornaments. This sort of revolting newness was very quickly adopted by Czech elites which took it as yet another way of distinguishing themselves from Austrian rule. The Municipal House is not just a beautiful culture hall, it is a gesture of newly gained national confidence.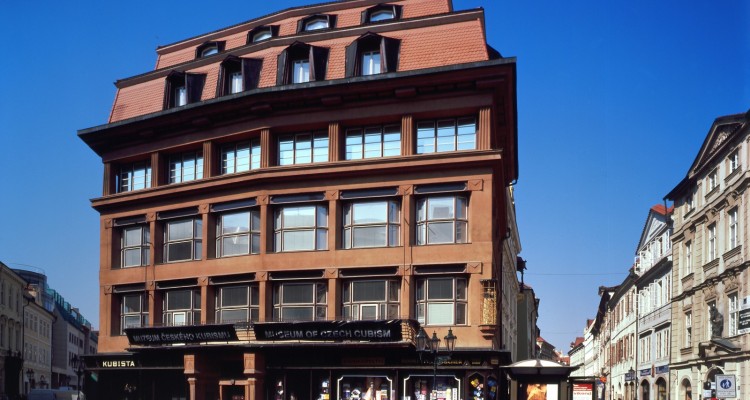 7 Cubism
House of the Black Madonna, Ovocný trh 19, Praha 1
Cubism in painting is a world-famous concept invented by Pablo Picasso. The artist was presenting 3d objects on 2d screens from more angles simultaneously. Now how can you translate this into architecture, which already has the 3rd dimension? The answer is you can't. Czech cubism is no more than a specific way of decorating, using cubic and diagonal forms. A beautiful example can be found close to Old Town Square – the House of the Black Madonna was designed by Josef Gočár in 1911.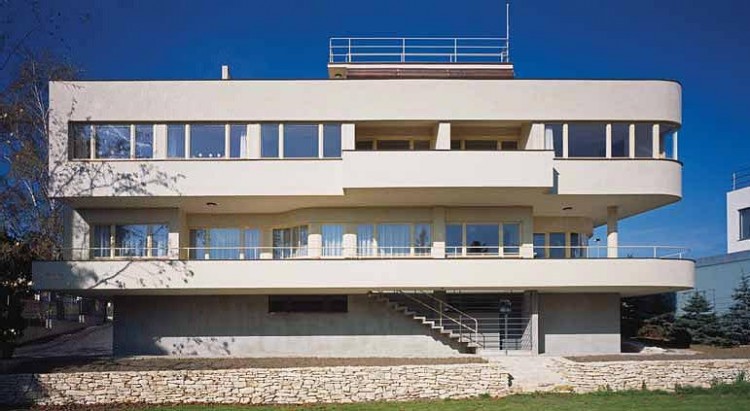 8 Functionalism
Streets Na Babě & Na ostrohu Praha 6
This pre-war style was flourishing in the young Czechoslovakian republic. It was appreciated for its freshness, pragmatism and modernity – qualities people were associating with their new democratic state. The highest concentration of beautiful functionalist villas is to be found on a hill overlooking the northern bend of Vltava River. Make sure you don't miss the House of the Actress Lida Bárová designed by Ladislav Žák or Villa Palička from Dutch architect Mart Stam.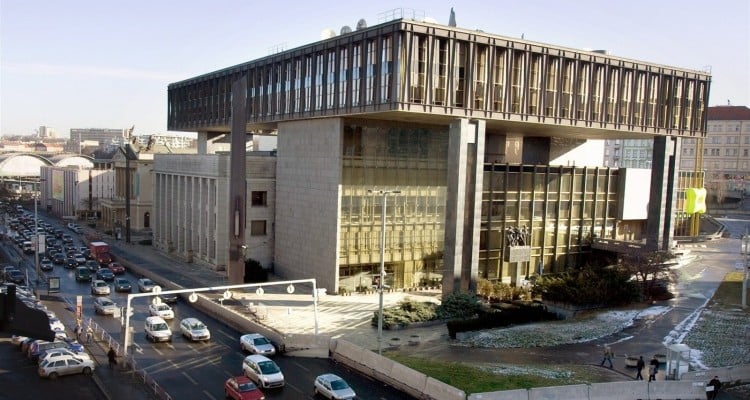 9 High Tech
Former Federal Assembly / National Museum New Building, Vinohradská 1, Praha 1
As often, one of the most ingenious designs in Prague is also among the most hated ones. This former communist parliament hall was erected in the early 70s on top of an existing stock exchange building. Notice the immense columns that made this gesture possible. It is only now, after 40 years, that similar structures are being built all over the world by the hugely influential Dutch office, OMA.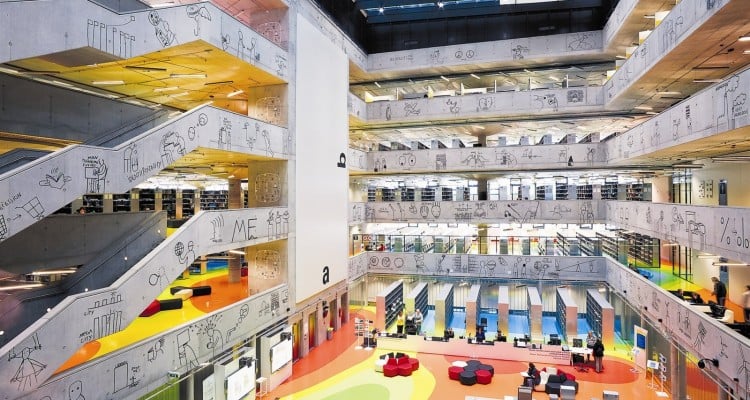 10 Contemporary
National Technical Library, Technická 6, Praha 6
The National Technical Library designed by Projektil architects in 2009 is a bit off the tourist route but still definitely worth seeing. The interiors of this building, completely inconspicuous from outside, are treated with great fantasy. The elevated courtyard runs through the building as a section, revealing both the rough concrete balconies as well as the expressive floors, whose crazy colors are in fact showing the structural forces within them.

11 Seven in one
Prague, thanks to both the felicitous and disastrous chapters of its history, is a result of repetitive flourishing and stagnation. This history produced a sort of best of compilation, which only very few places on earth can compete with. There are a few points that can eloquently illustrate this. There is a spot on the III. Courtyard of Prague castle, where one can admire all the seven styles that ruled Europe until the 20th century: Romanesque Monastery, Renaissance porches, Gothic cathedral, Baroque front, Classicistic palace and Neo-gothic (romantic) New Presbytery. Just turn around and see one thousand years of architecture history.
Planning a trip to Prague? We'd love to put together a Prague travel package just for you. Get in touch to find out more!
List of illustrations
1 Vladislav Hall, source www.hrad.cz/
2 Schwarzenberg palace, source ©Bruno Tortarolo, panoramio.com
3 St. John na Sklace, http://pragagid.ru/
4 Hybernia, source http://www.npu.cz/
5 Pařížská, source http://www.svoboda-williams.com/
6 Municipal house http://www.francouzskarestaurace.cz/
7 House of the Black Madonna, source http://www.stavimedum.cz/
8 Na Babě, source http://g.denik.cz/
9 Federal Assembly, source http://oidnes.cz/
10 NTK, source http://i.lidovky.cz/
11 Seven-in-one, by the author