Jump to a section of this article
Lahemaa National Park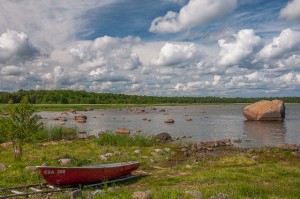 If the call of Estonian nature is too beautiful to resist, Lahemaa National Park is waiting to answer. Waterfalls, stream, forests and lakes are scattered around the 725 square kilometer park, and don't miss the historic sites there either, Palmse and Sagadi Manors. One of the most interesting facets of the park is its geological variety which ranges from pine forests to marshy bogs to both sand and stone seashores and limestone cliffs. The park was established in 1971 as the first national park in Estonia. The wildness of the coastal area and forests is also due to the fact it was a closed border zone during the Soviet era. Remains of military facilities can still be found. The park is 70 kilometers from Tallinn and the visitor's center is located in Palmse.
Haapsalu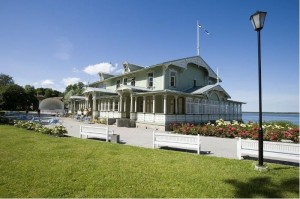 Many consider Haapsalu Estonia's most beautiful town. The coastal town is a pleasing mix of beautiful nature, a picturesque promenade and medieval monastery. Once the resort capital of the country, Haapsalu still draws a steady stream of Finnish spa enthusiasts. You can indulge in a mud bath, wander the narrow streets lined with wooden houses or visit Haapsalu Castle and try to glimpse its resident ghost. The Dome Church is the biggest single-nave church in the Baltic States and the most important historical and cultural monument in town and for a unique souvenir, pick up a 'miracle of lace' as the hand-woven woolen Haapsalu shawl is known locally. Haapsalu is about 100 kilometers from Tallinn.
Narva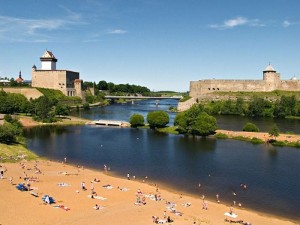 Head east for an exploration of a very different kind, as far as east as you can go in Estonia in fact. Here you can not only explore medieval castles and coastal hilltops, but experience one of the last remaining glimpses of Estonian life under communist rule. Narva is the only town in Estonia in which you can look across river into Russia. The Herman Fortress, which gazes across the river at a Russian castle, is the country's best preserved castle. The city was heavily damaged in World War II and had to be almost completely rebuilt. For those interested in, or curious about, Soviet architecture, Narva is a great place to experience it firsthand.
Getting around
If you're hiring a car for your trip around the Baltics you've got your transportation covered already but should you need a driver for the day we can arrange that.
Planning a trip to Estonia? We'd love to put together an Estonia travel package just for you. Get in touch to find out more!
Photos:
Lahemee National Park courtesy of globetrotter_rodrigo @Flickr
Happsalu courtesy of Visit Estonia
Narva courtesy of Visit Estonia

Jacy is a travel journalist who likes art, culture, design and architecture. When not in Prague, she's most likely wandering the streets of other European cities, checking out their neighborhoods, their art and their coffee.