The European Union has a variety of different programs that highlight and protect special aspects of a country, like food, traditional clothing or festivals. Since trying new food in foreign countries is one of the highlights of travelling, we've rounded up some of the specialties from the Baltic countries of Estonia, Latvia and Lithuania.
The European Union grants these special food products one of three different labels: Protected Designation of Origin (PDO), Protected Geographical Indication (PGI) and Traditional Specialties Guaranteed (TSG). The laws protect the names and ways of producing everything from cheese to meat to bread to wine and spirits. The most famous example is Champagne – you can only call a sparkling wine Champagne, if it actually comes from the Champagne region in France.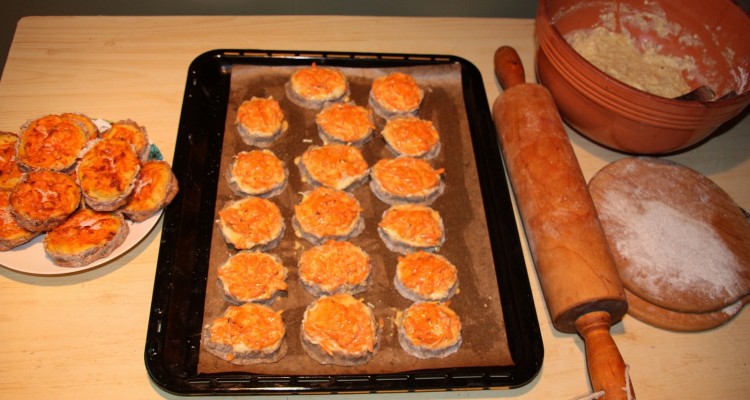 For a sweet savory treat, taste a sklandrausis, a sweet pie made from rye dough and filled with a potato and carrot paste. Found in just about every Latvian home is the traditional rye bread, salinata rudzu rupjmaize and for the adventurous, track down some carnikavas negi, a special breed of lamprey caught only in the Gauja River between August 1 and February 1.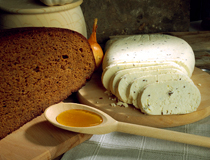 Here, you'll want to indulge in some skilandis, lightly seasoned minced beef or pork, stuffed into a pig's bladder, smoked and dried. A bit lighter is liliputas, a semi-hard fermented cheese made from cow's milk that is handmade and allowed to ripen naturally. Even sweeter is the lazdijai honey which hails from the south of Lithuania, close to the Polish border. Try it atop a slice of daujenu namine duona, a dark rye bread.  In a restaurant your dish may come with zemaitiskas kastinys; a special topping of sour cream and butter, salted and flavored with pepper and garlic slices. It can be served with potatoes, dumplings and pasta. On the menu, look for lietuviskas varskes suris, an oven baked and spiced local curd cheese.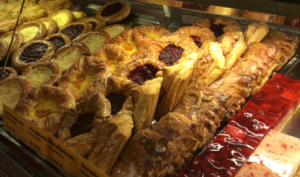 The country so far hasn't had any of its food specialties granted protection status, however there are still a few treats to try. Rosolje is a cold salad made from beets, potatoes and herring. A very unique soup is leivasupp, a sweet concoction made from black bread and apples and typically served topped with sour cream. For dessert Estonians enjoy a slice of rhubarb pie or kringel, a sweet bread frequently flavored with cardamom.
Images
Sklandrausis – Liga Eglite via Creative Commons on Flickr
Lithuanian treats – via Lithuanian Tourism
Estonian sweets – via Visit Estonia
Planning a trip to the Baltics? We'd love to put together a Baltic travel package just for you. Get in touch to find out more!

Jacy is a travel journalist who likes art, culture, design and architecture. When not in Prague, she's most likely wandering the streets of other European cities, checking out their neighborhoods, their art and their coffee.