Dubrovnik is undoubtedly a breathtakingly beautiful place but this makes it very popular with tourists and where there are tourists there are often tourist traps to be avoided. Here's what we warn our guests to avoid in Dubrovnik and how to deal with it.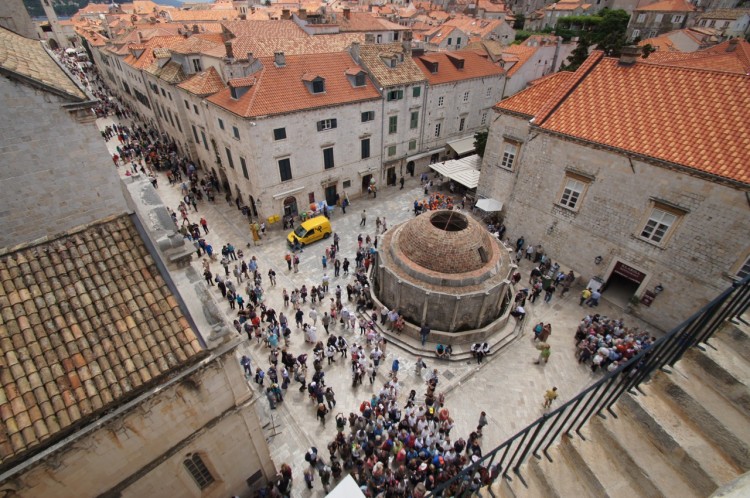 1. Piles of people at the Pile gate
The old walled city of Dubrovnik's worst bottleneck is definitely the Pile gate. Situated closest to where the cruise ship shuttle services arrive and the city's main bus stops so sometimes there are just too many people trying to get in and out when a cruise ship or two have docked. At the very busiest times it can take up to 10 minutes to get through.
Solution: You're better off walking up and around to the Buža gate on the north/land side of the city, as long as you don't mind stretching your legs, and descending the stairs to the Stradun once you're inside. If you absolutely need to use that entrance to the old city then plan accordingly and allow some extra time. By referring to the Dubrovnik Port Authority's website (month names in Croatian, just refer to the numbers) you can check arrival and departure times and the number of passengers per ship. For larger ships docking at Gruz figure 30-60 minutes for the passengers to disembark and that they are usually back on the ship around an hour before departure.
2. Dining on the Stradun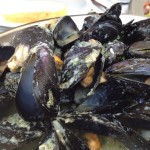 As with any major destination city it should be common sense that the places in the most heavily touristed area are unlikely to be worth dining at. That's exactly what you'll get here. Rushed service, high prices and poor value for money are the hallmark of such places.
Solution: Walk just a short way off and you'll find some great places, among those that we keep going back to are Kamenice, Bota Sare and Azur.
3. Tourist Info that isn't informative
There are numerous places presenting themselves as Tourist Information Centers. You will notice that they look a little too tacky for something official and all they want to do is sell you something rather than inform. No free maps or advice on offer here.
Solution: Instead go to the official Tourist Information Office at Brsalje 5, outside the Pile gate. It's open daily 8AM to 9PM.
4. View vs food compromises
There are some restaurants that have great views but at best average food. If the standard of the food is important to you (and with just a few meal opportunities in Dubrovnik to enjoy, why wouldn't it be?) why compromise?
Solution: Check review sites, refer to the destination info we provide or ask your local JayWay representative for their tips on the ones to steer clear of.
5. Cheesy souvenirs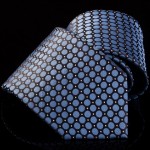 The main street is awash with souvenir shops, sadly many of them overpriced and inauthentic, selling merchandise that's not even made in Croatia.
Solution: visit the green market for your souvenir shopping and you're much more likely to find something homemade and local. For a truly Croatian souvenir, a necktie or fountain pen is hard to beat – both were invented here! Read more about Croatian souvenirs here.
6. Aquatic over-expectations
There are many tours offered by glass-bottomed boat. These can be a good way to see the walls up close but you won't stray far from the shore and as a result the anticipated marine-life watching through the bottom of the boat may disappoint, if you were hoping for shoals of fish or much else besides grasses and rocks.
Solution: You might see more by snorkeling or better still scuba diving, both of which are possible in the area.
7. Unscrupulous Taxi Drivers
Why is it taxi drivers in almost every city think it's OK to damage the city's reputation abroad? Dubrovnik's cabbies are no exception.
Solution: Taxis should be taken only from a designated taxi stand or called for ahead of time. It is not allowed to flag one down on the street. Make sure they turn on the meter (and it's running up at the right kind of rate) otherwise you may well be taken advantage of. Radio Taxi (call for free from your JayWay Traveler phone on 0800 0970) is a dependable company.
8. Credit card reluctance
Some businesses prefer cash and despite displaying credit card logos will do all they can to avoid taking payment by card. You may be faced with the explanation 'our credit card terminal isn't working'.
Solution: Ask first if you will need to make payment by cash. Alternatively have a reserve of spending money in case of eventualities like this. In the old city of Dubrovnik you're never more than a couple of hundred yards from an ATM.
Planning a trip to Dubrovnik? We'd love to put together a Dubrovnik travel package just for you. Get in touch to find out more!

Charlie is head of marketing at JayWay Travel. A long-term Prague resident, his interests are cooking, eating out, cycling, skiing and of course, travel.