Updated August 17, 2018
Starting from the 9th of November, Budapest is a true winter wonderland. Listed in the Top 10 Most Beautiful European Christmas Markets, the Christmas markets in Budapest offer a rich variety of traditional food and drinks, folk art and Christmas performances. The markets run till the 1st of January too so if you're in town for New Years you won't miss out on the festive spirit.
Budapest is a charming city year round, but during the holidays, it takes on a special atmosphere, especially if there's a little snow. Few cities are more picturesque! It's certainly a memorable experience to stand on a beautiful historic square with some hot snacks and steaming cups of mulled wine. Whether you're traveling to Budapest as part of a Central European itinerary or you're enjoying a longer stay in this lovely city, you're sure to treasure your time there.
Want to see the best Christmas markets in Budapest before you arrive? Check out this video we've created, then read more about the markets below.
Christmas cuisine at Vörösmarty Square
The biggest of the Christmas markets in Budapest is situated on Vörösmarty Square. The food theme of the market changes each week, and you can enjoy different cuisines there all the time. From goose to fish, stuffed cabbage or grilled meat, everything at the market is delicious. It feels extra special eating and drinking in the holiday atmosphere on the square. While you're there, don't miss the statue of Mihály Vörösmarty, the 19th century Hungarian poet who gave the square its name.
Special Christmas shows at St. Stephen's Basilica
There are two smaller Christmas markets in Budapest, near the Great Market Hall and at St. Stephen's Basilica. The one at St. Stephen's is very unique since each day from 4 pm there's a 3D show projected on the Basilica itself. If you have an appetite you're in the right place, because this market has plenty of Budapest's famous chimney cake, as well as mulled wine and roasted chestnuts. There's a small stage too, where you can see an interesting variety of performances.
You won't be alone at the most popular Christmas market in Budapest, as the market at St. Stephen's Basilica draws 800,000 tourists each year. The vendors are usually open until 8 pm, and the market ends on December 31st.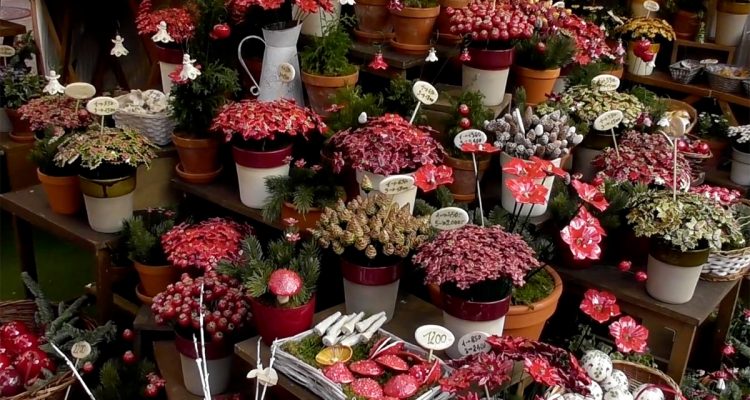 The best Christmas markets in Budapest are just the beginning
When you've had your fill of Christmas cheer, there's no shortage of things to do in Budapest. For example, the city has an excellent culinary scene, boasting no fewer than four Michelin-starred restaurants. Condé Nast Traveler readers voted Budapest the Best City in Europe in 2013 and it usually appears in the top three, so that tells you something about the city's worldwide reputation as a wonderful destination. There's a rich and complex history there to explore, from Jewish culture to famous composers like Liszt to the opulence of the Habsburg Monarchy. Whether you're interested in art and architecture, cuisine or culture, you'll find plenty to intrigue you in Budapest.
Are you planning a trip to Budapest? We're Hungary travel specialists, and can help you plan the perfect vacation. Just get in touch to learn more!

Norbi's our City Host in Budapest and loves showing our guests his hometown. He loves keeping up to date on all the coolest things to do in the city and sharing that knowledge with our guests via our blog and Youtube channel (he edits all how own videos).