The capital of Central Dalmatia,
Split
is also the biggest port in the southern region of
Croatia
, and the country's busiest harbor. But the city is much more than a transport hub. It's a vibrant destination with an alluring history and amazing architecture. But with all the crowds, energy and bustle here, the question remains: What to see in Split? Let us make your visit just a little easier. We've rounded up our local guides to tell you what to see in Split and how to have fun here, too.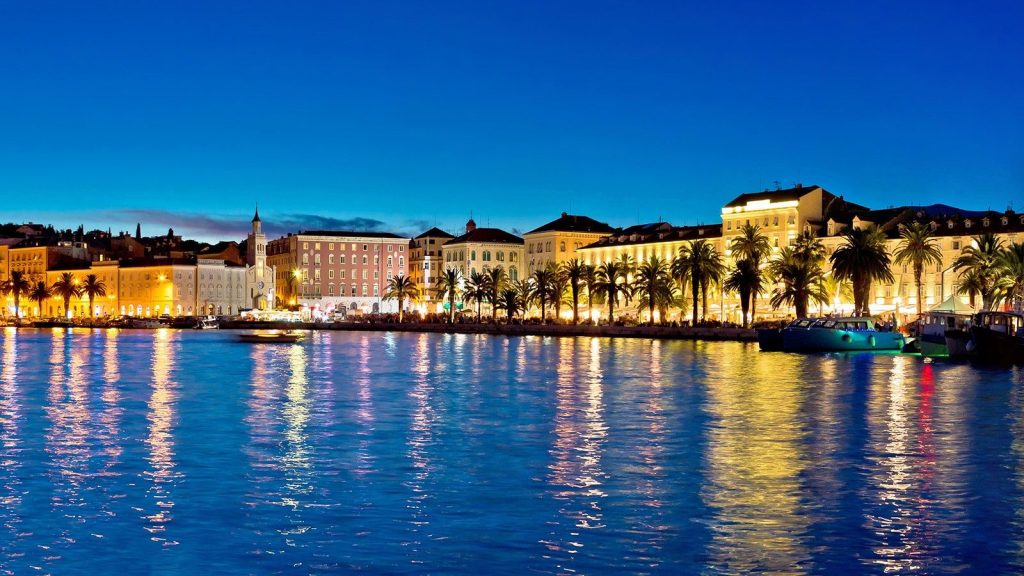 Jump to a section of this article
Diocletian's Palace
If you want to get an understanding of history and culture in Split, start here. 17 centuries ago Diocletian built the vast palace complex on Split's waterfront that still stands today. It is a centerpiece of local architecture and history. There's now an embankment in front of the palace, but the water used to go right up to the wall.
Old Town Split
Split's UNESCO-listed Old Town is surrounded by walls built by Diocletian. It's pedestrian-only, so you can stroll at your leisure. There are romantic cafes, astonishing buildings and much more to see here. You could hire a guide for an expert introduction to the area, or simply stroll around on your own, enjoying what you stumble upon. Don't miss the grand indoor market!
Split's Ethnographic Museum
Another great way to get to know the history and culture of Split and this region of Dalmatia is to visit Split's Ethnographic Museum. They specialize in old folk costumes and handicrafts that will put you in touch with the past and give you a better understanding of contemporary Split.
Marjan Hill
If a little outdoor adventure is in order, Marjan Hill is the place you want to visit. It sits just outside the city center and offers plenty of opportunities for hiking and biking. You could pack a picnic lunch and enjoy a nice meal outside.
Those famous Croatian beaches
Croatia is a country that's known for its beaches. That's not surprising, because the beaches in Croatia are some of the best in the world. Think azure water, perfectly gentle surf, white sandy beaches and near constant sunlight. Southeast of the city center you'll find several beaches clustered closer together. If you go a little further afield to the other side of Marjan Hill, there's also a beach there called Beach Bene, which is one of our favorites.
Stroll the Riva
The Riva is a busy pedestrian promenade next to the water. It's here that you'll find very good seafood restaurants and outdoor cafes. It's pleasant just to stroll along, admiring the boats and the sun reflecting off the water, especially when the weather is cooperating, which it usually is in Split. It's a simple pleasure that will be one of the highlights of your holiday in Split. Of course, all that walking will make you hot, so you'll want to stop by one of our picks for the best gelato in Split!
The best restaurants in Split
You might imagine that Split has some great seafood restaurants, and you certainly aren't wrong. If you ask what to see in Split we can't fail to mention the cuisine, but you should do much more than just look at it! There's no shortage of great restaurants in Split, and you'll find them scattered along the Riva and throughout Old Town. Be careful of the tourist traps, though. You generally want to avoid places with pictures of the food. Konoba Nikola is a very impressive restaurant specializing in creative takes on seafood. Dvor is another favorite. Located just outside the tourist bustle, it's a laid back place where the local wine flows. Take a seat outside for a pleasant evening with views of the water.
Day trips from Split
Split is fantastic. But maybe you'll want to get out of the city at some point. If you're looking for a great day trip from Split, check out Omis, a perfect place for outdoor fun.
For amazing views over Split and also a step back into history, you'll want to visit Klis Fortress. It's just outside the city.
Still wondering what to see in Split and the rest of Dalmatia? If you'd like to plan the perfect Croatian vacation, we can help make it happen. Just get in touch!

Stephan Delbos is an internationally published writer and editor. Born in the US, he has lived, worked and traveled in Europe for a decade. He's fond of oysters and arid martinis.