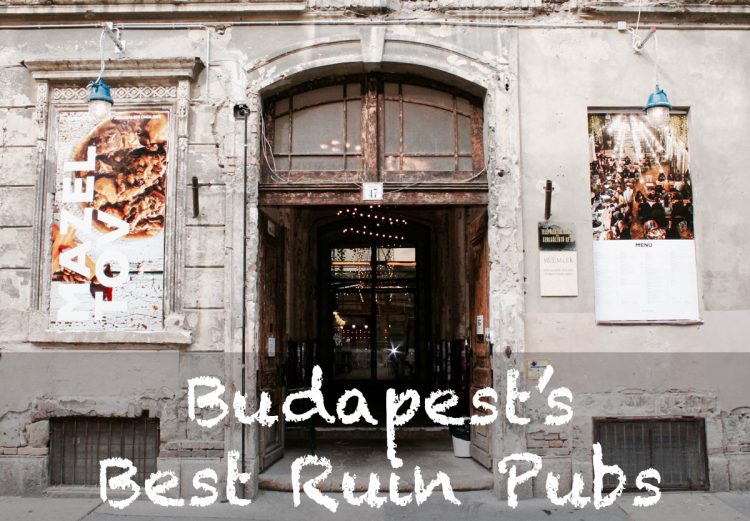 How do people in Budapest have fun? Where do they go after a hard day's work? For locals, the answer is obvious: everybody goes to Budapest's best Ruin Pubs.
I know what you're thinking: Ruin Pub? Am I going to find myself in a place that's falling apart? Is it dangerous? And how can I find such a devastated pub in a beautiful and well-organized city?
Don't worry, there are Ruin Pubs on just about every corner in the 6th and 7th districts. And you're right, most of them are very ruined. But that's the main reason people frequent them. It's great to spend an evening with your friends in one of these inspiring and consciously designed atmospheres.
How can a Ruin Pub be consciously designed? About fifteen years ago the city council started to rent out all the abandoned palaces in downtown Budapest, to find someone who could take care of the buildings. Some creative minds had the unique idea to open new bars for young people, with a relatively low investment. They collected old furniture and personal articles to enhance the visual appearance of the bars, which are usually located in the courtyard, on the ground floor, or in the basement. Some of the courtyards are covered during the winter, so guests can stay warm all year.
The recipe seems pretty simple, right? Take a few ruined palaces and add some unusual imagination. Throw in great service, excellent drinks and tasty food, and success is almost guaranteed. The list of Budapest's best Ruin Pubs is hard to narrow down, but here are our top three.
The first, the most charming and the most popular Ruin Pub, Szimpla Kert appears in most of the guidebooks, so it's usually crowded with tourists. But Szimpla still has a lot to offer. The pub hosts numerous events during the week, from farmers' markets to concerts. The team at Szimpla Kert are also active in the community, supporting those in need. Each Sunday morning, people meet in Szimpla to cook for the homeless, and before lunch they deliver the meals by bicycle.
Szimpla Kert
Kazinczy u. 14.
Monday to Sunday: noon to 3am
+36 1 3524198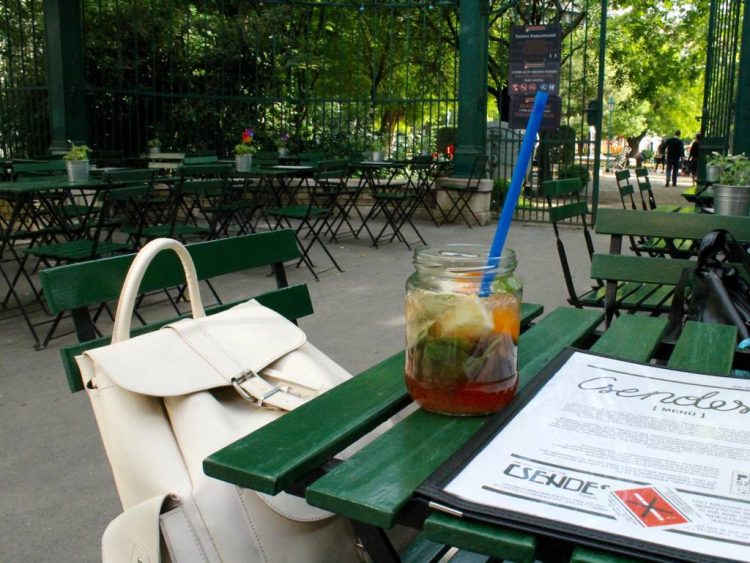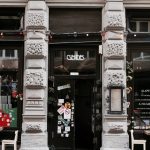 With a lively atmosphere all day and just about all night, along with great music and interesting people, Csendes is more of a cafe and restaurant than a pub. But it's really vibrant, and similar to Szimpla Kert in terms of design. Its greatest advantage is the possibility to sit down and enjoy your coffee under the trees of Karoly Kert, one of Pest's hidden gardens. Csendes is a great place to feel like a local in Budapest.
Csendes
1053 Múzeum Krt. 13
Monday to Friday, 10:00am to 2:00am
Saturday, 2pm to 2am
Sunday, noon to midnight
+36307272100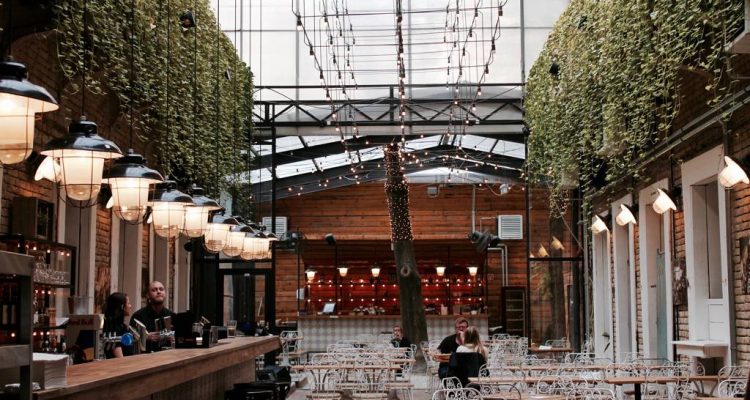 Featuring a simple design that puts the focus on food and culture, Mazel Tov embodies the new wave of Ruin Pubs. The atmosphere is comfortable and well-organized. The main purpose of the place is to provide both high quality food and a great cultural program. They offer a wide range of vegetarian meals alongside meat dishes. You should definitely check out the events calendar, as you could easily end up spending the entire evening there.
Mazel Tov
Akacfa Utca 47
Monday to Friday, 4pm to 2am.
Saturday and Sunday, noon to 2am
+36 70 626 4280
For more Ruin Pubs, check out this website. And if you prefer something a bit more formal, then this Budapest restaurants guide will satisfy every appetite.
Planning a trip to Budapest? We'd love to put together a Budapest travel package just for you. Get in touch to find out more!

Bettina is our Budapest city host and his her finger on the city's cultural pulse. As a keen fashionista Bettina is the go-to person for tips on local designer shopping in the Budapest.