By Ana Dobrevska, guest blogger from Sofia, Bulgaria
Sofia can offer you much more than you might imagine in terms of cultural heritage and authenticity. Apart from having the second largest cathedral on the Balkan Peninsula, the Alexander Nevsky Cathedral, as well as the enchanting mountain of Vitosha, which is reachable even by public transportation, another authentic part of this lovely country is its cuisine, which every tourist should taste. So here are our top 5 places where you can enjoy real Bulgarian cuisine in Sofia.
1) Hadji Draganov's Houses Restaurant
Address: Kozlodui street, 75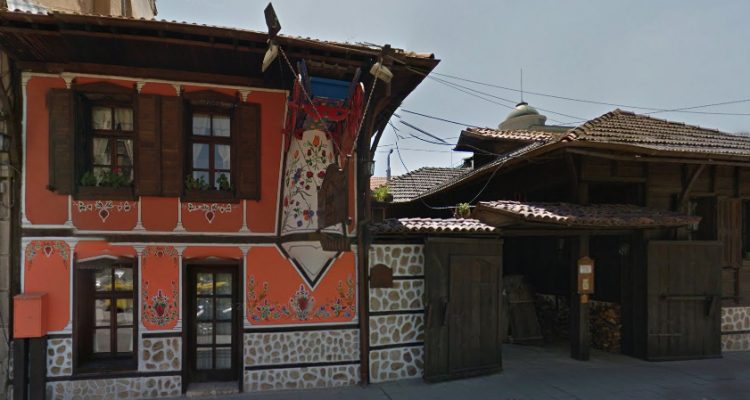 This restaurant has a very authentic style with an extra helping of tradition and history. Its name comes from a trader of wool and silk, Hadji Dragan, who lived about 100 years ago. The restaurant is spread among four restored houses where the host will make you feel at home with dishes of quality and flavor that only Bulgarian grandmas can compete with. You will be treated with the courtesy of a family member and believe me you will be as full as uncle Hadji Dragan when you finish.
Here's a closer look at some of the delicious dishes on the menu: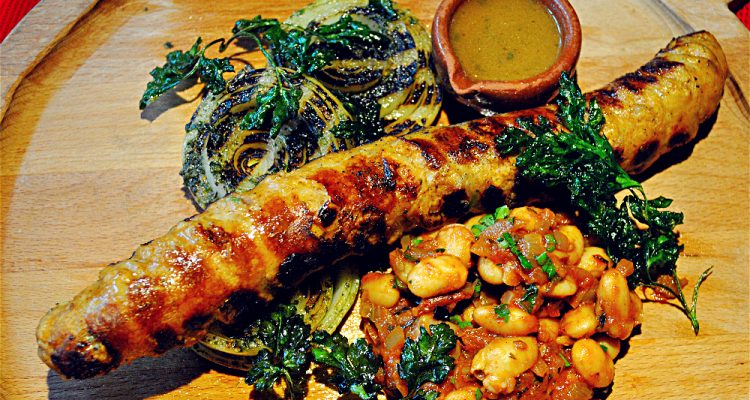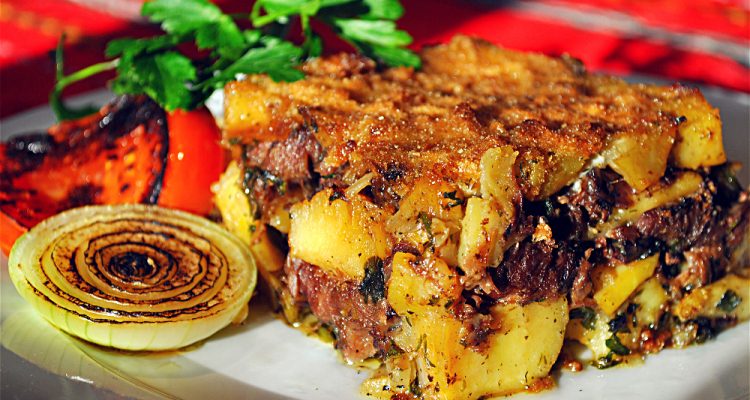 If you are a vegetarian, there is a wide range of dishes that will blow your mind, and we especially recommend 'Strandjanska bohcha" with spinach and egg: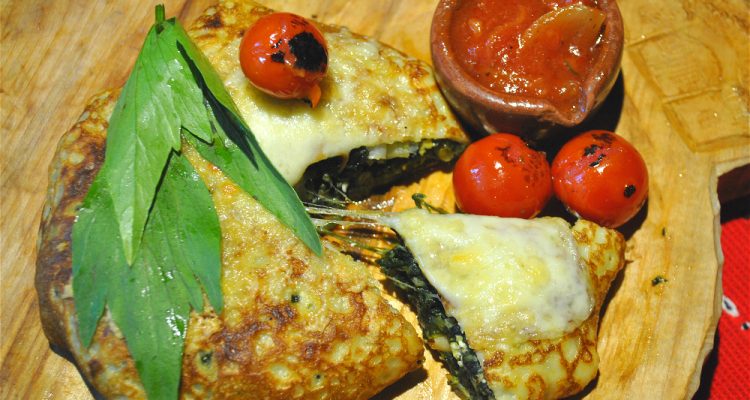 2) Chevermeto
Address: Pencho Slaveykov street, 1463
This is another great restaurant where you can taste real Bulgarian cuisine in Sofia, with traditional music and dancing. The Orchestra Folk Band Balkanika plays in the restaurant in the evening, creating a special atmosphere.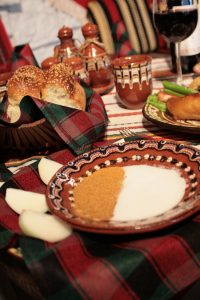 Right next to the National Palace of Culture, in the heart of the city, with an official program of famous Bulgarian folklore singers and a national dance ensemble, this restaurant offers you the ultimate Bulgarian experience.
The bread with herbs is famous, so be sure to try it! Also, don't miss out on a glass of rakia, and ask for the homemade version, which is the pride of Bulgarian alcohol.
You can choose from various types of meat, but I would recommend pork. It's what we love the most in Bulgaria, and we really kick it up a notch when it comes to preparation.
3) Sun Moon Restaurant
Address: 6-ti septemvri street, 39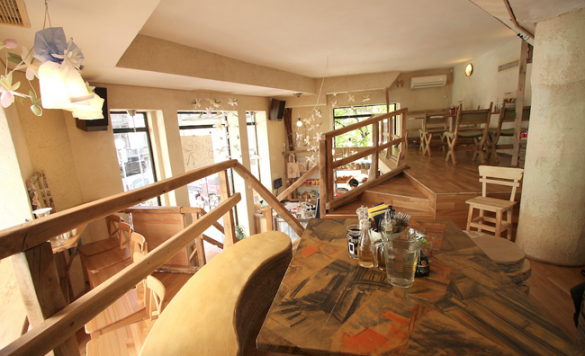 If you decide to be healthier during your visit to Sofia, and you are sick of tradition but you still want a quality meal with a few vegetarian options, then this is the place.
The atmosphere here is non-pretentious but artsy and vivid.
You can have a rest from all the greasiness and bread. The menu is provocative and well-curated, as is the restaurant. They always amaze us with the diversity of their daily meal options.
From starters like…
This could be the perfect place for lunch after sightseeing in the city, or for a light and vibrant dinner on one of the artsiest streets in Sofia.
4) Ascua
Address: Racho Dimchev street, 1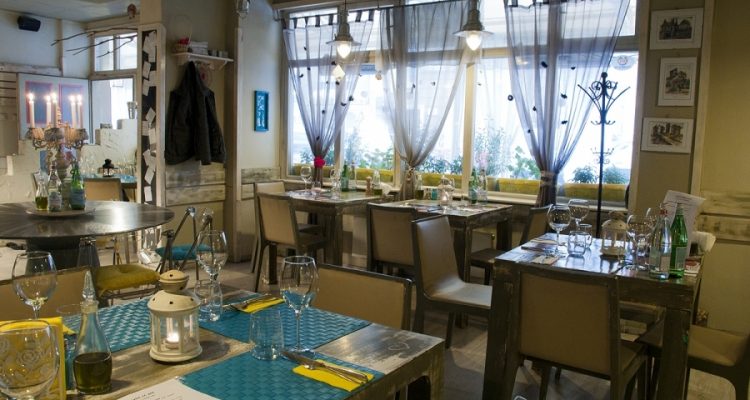 This place specializes in grilled fish and steaks.
If you're in the mood for a great steak, or if you like seafood, you'll love Ascua. Here quality is a religion. Cold-pressed olive oil, and 100% natural apple cider vinegar will be waiting on your table. Of course, they'll cook your steak just the way you like it.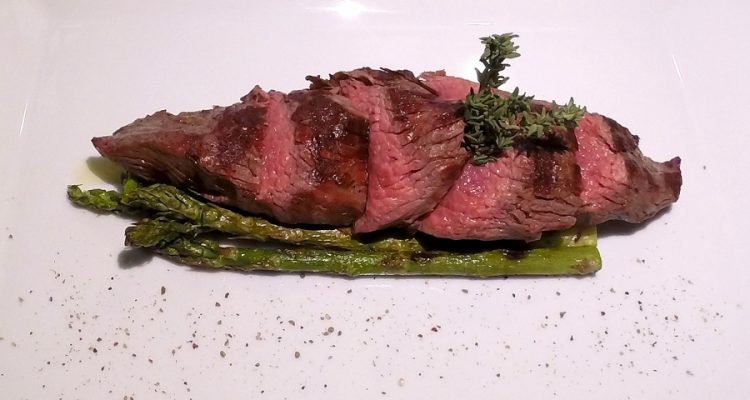 There's a broad selection of wine too. The restaurant is the total embodiment of an intimate dinner, where you can quietly enjoy a great meal of authentic Bulgarian cuisine in Sofia. The waiters will make you feel cozy and welcomed, and so will the whole environment.
5) Motto
Address: Aksakov street, 18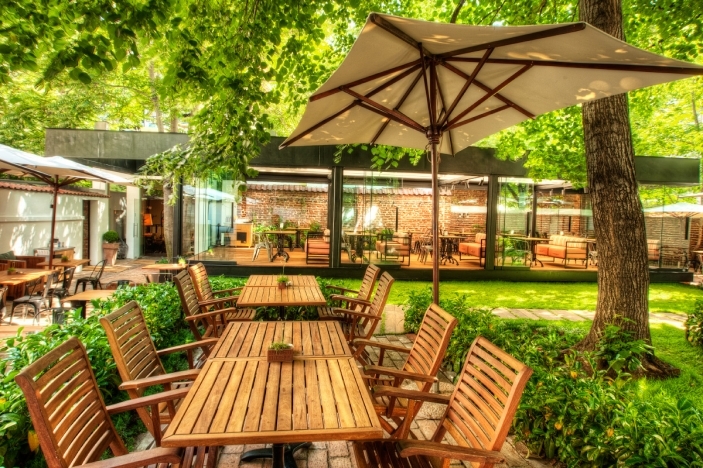 Motto is in the heart of the city, a hidden gem with a beautiful garden where you can relax during spring and summer. Everything is delicious here, from starters to desserts, and even quality cocktails.
Those are our top tips for Bulgarian Cuisine in Sofia. Need more help planning your trip to Bulgaria? Just get in touch.