Meissen just might be the best Saxon city you've never heard of. A great day trip from Dresden, Meissen, Germany is a perfect change of pace, as this scenic little city has a laid-back style that's different from the more popular tourist destinations. Plus it has a charming, medieval atmosphere, with narrow cobblestone streets and fantastically photogenic architecture.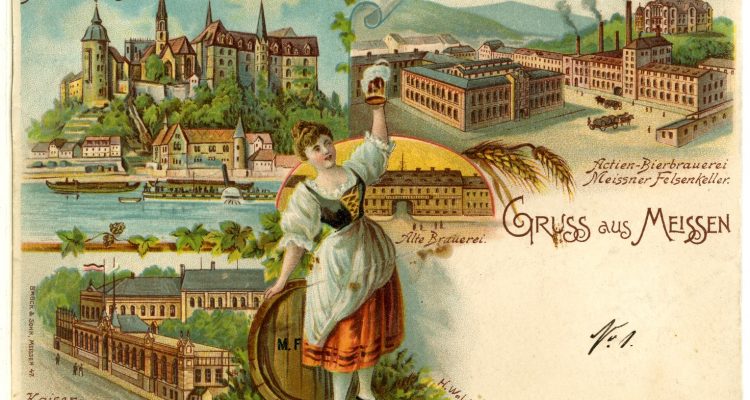 History of the City
Known as the "cradle of Saxony," Meissen was first inhabited as far back as 928. The church was founded here in 968 and since then religion has had a strong presence in Meissen. Early on, Meissen was known as a market town and later its porcelain manufacturing gained special notoriety throughout Europe. Meissen Cathedral was built in 1260 on the same hill as Albrechtsburg Castle. Due to the lack of space for construction, it is one of the smallest cathedrals in Europe, and an excellent example of Gothic architecture.
Things to Do in Meissen
Spring and autumn are the best times to visit Meissen, not only due to the pleasant weather but also because there are several festivals taking place at this time, from pottery festivals to festivals specializing in local wine. That said, there are several wineries outside of the city proper that are worth visiting at any time, including Winzer Meissen and Rothes Gut Meissen. The following is a list of things to do and see within the city itself.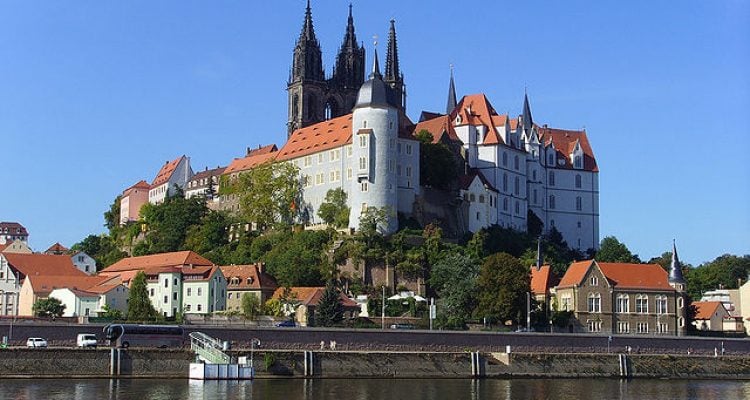 Meissen Cathedral
This quaint cathedral is worth a visit, if only to say you've set foot inside one of the smallest cathedrals in Europe. The twin towers are imposing, but inside there's a lovely open atmosphere with columns and remarkably high ceilings.
Albrechtsburg Castle
There's plenty to discover at Meissen's castle. Built in 1471, the castle has changed hands numerous times and today retains all the marks of history. You can explore the castle on your own, or opt for a guided tour. In addition, Albrechtsburg Castle host numerous short and long-term exhibitions, so check the website to see what's on.
Market Square
Built in the 15th century, Meissen City Hall sits on Market Square, and it's one of the must-see sites in the city. The cobblestone square is the heart of historic Meissen, and it's also home to several nice cafes that are especially alluring when the weather is warm and you can sit outside.
Meissen Porcelain Manufacture
As home of the first high-quality porcelain to be produced outside of Asia, Meissen has always been famous for this handiwork. Production in the city stretches back to the 18th century and the current location of the factory has been there since the mid-19th century. At the Meissen Porcelain workshop you can take a tour, watch demonstrations and of course do some shopping.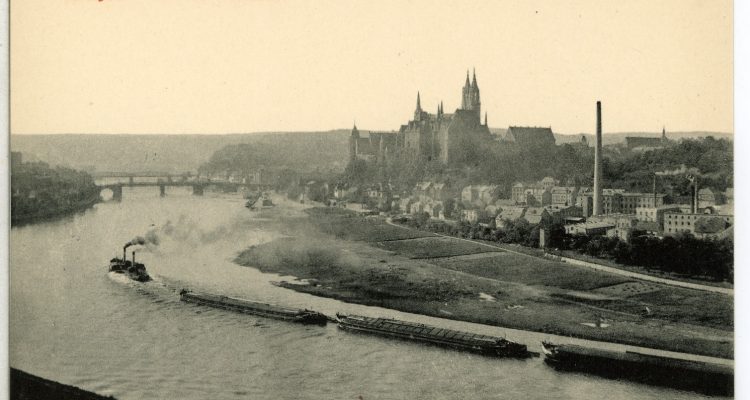 Frauenkirche
The 57-meter tower of the Frauenkirche in Meissen's old market affords a great view over the city. This Late Gothic-style church was first founded in 1205 and rebuilt in 1450 after a fire. The tower has the world's first porcelain carillon, created in 1929 for the town's 1,000-year jubilee.
Domkeller
One of our favorite restaurants in Meissen, Domkeller is a traditional German eatery where you can enjoy regional cuisine along with great beers and local wine. If the weather is cooperating, take a seat on the terrace, where you'll enjoy pleasant views over the roof tops.
Meissen, Germany is just one of the great places you can travel in Germany. Get in touch and we'll tell you more!

Stephan Delbos is an internationally published writer and editor. Born in the US, he has lived, worked and traveled in Europe for a decade. He's fond of oysters and arid martinis.