Every year is a good year to visit Prague and the Czech Republic. But 2018 is special: the 100th anniversary of the founding of the country in 1918. There will be numerous events and exhibitions this year to celebrate. If you're thinking about a visit to this beautiful country in the heart of Europe, now's the time.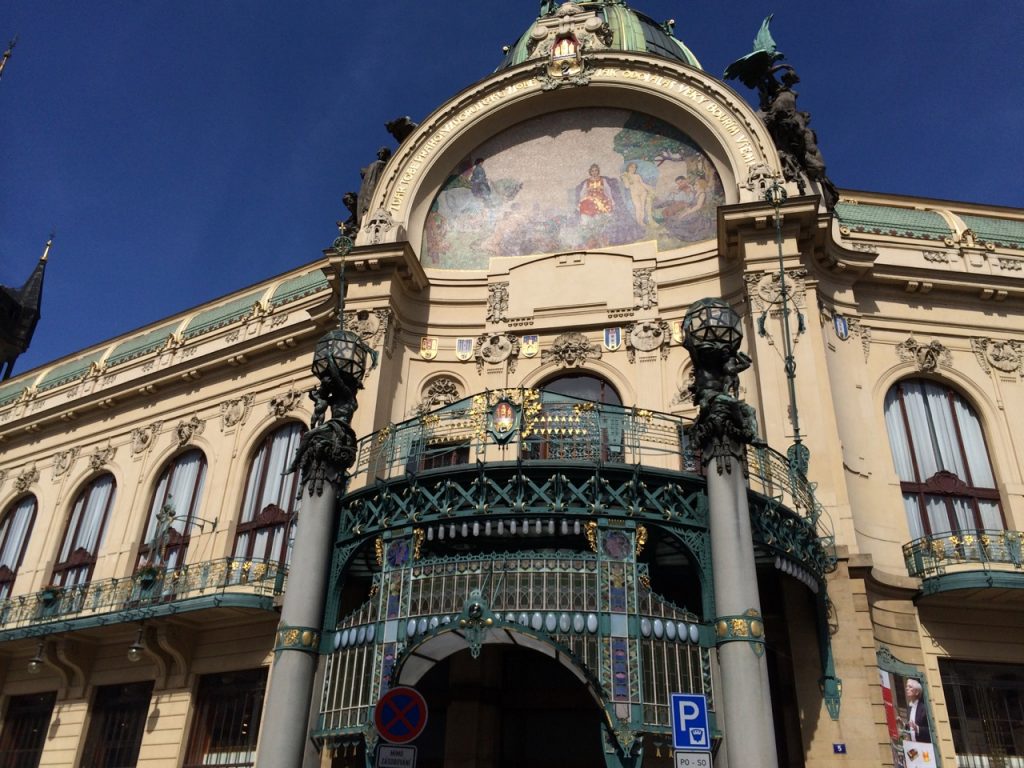 National anniversary events
Some 172 commemorative events will take place this year. A joint Czech-Slovak exhibition at the National Museum in Prague will showcase the relationship between the two nations. The now-separate countries were united from 1918 until 1993, when they split during the so-called "Velvet Divorce." There are many similarities between the Czech Republic and Slovakia, in terms of language and culture, but also many important differences too. This exhibition highlights them all.
At the National Technical Museum in Prague, you can admire the wide array of important Czech inventions in the exhibition "Made in Czechoslovakia 1918-1992." From sugar cubes to contact lenses, the number and variety of important Czech inventions is impressive.
One of the biggest events this year takes place at Prague Castle. FOUNDED 1918 is a group of exhibitions that will lead up to the official anniversary in October. From February to July, you can explore a labyrinth of history, an interactive maze that will take you back in time. You'll see what Czech life and culture was like during the Austro-Hungarian Empire, and how it developed and changed throughout the 20th century.
From June to October the focus of the exhibition will shift to the Prague Castle Guard. This exhibition will show the history of the guards. You can learn how their uniforms and role have changed over the years.
New historical websites
There are other events surrounding the centennial celebrations throughout the city, and on the web. Visit the web portal Memory of Nations. Here you'll learn more about the memories of Czech citizens who lived through the major upheavals of the 20th century. Another new website, Socialism Realised will give you an overview of Czech socialism.
More events in Prague this year
If you visit Prague this year, you'll have more than enough to do. Some events celebrate the 100-year anniversary and some are annual. Here are the highlights.
April 30: Walpurgis Night. It's like Halloween, with bonfires. The Czechs call it 'čarodějnice' – witch-burning.
May 1: Labor Day and the Day of Love
May 6:  Prague International Marathon
May 8: Liberation Day
May 10–26:  Czech Beer Festival
May 12–June 3: "Prague Spring" Music Festival
May 25–27: Prague Food Festival
May 25–June 2: Prague Fringe Festival
Mid-June–mid-July: Prague Proms, a classical music festival
June 22–24: Celebration of the Rose, a festival of medieval culture in Český Krumlov
Late June: United Islands of Prague, an outdoor music festival
June 29–July 7​: Karlovy Vary International Film Festival
June 29–July 8: Český Krumlov Chamber Music Festival
September 6–22: Dvořák's Prague Music Festival
September 28: St. Wenceslas Day, which celebrates Czech statehood and the nation's patron saint
October 11–14: Signal Festival, outdoor light shows in Prague
October 26–November 30:  Feast of St. Martin Wine Festival in Český Krumlov
October 28: Czech Independence Day
November 17: Velvet Revolution Anniversary
December: Christmas festivals across the Czech Republic
Read more about what to do Prague
There's so much to do when you visit Prague, this year and any year. If you need some more motivation to visit, here's some recommended reading.
Are you planning to visit Prague? We're Czech Republic travel specialists. We'd love to help you create the holiday of your dreams. Just get in touch to learn more!