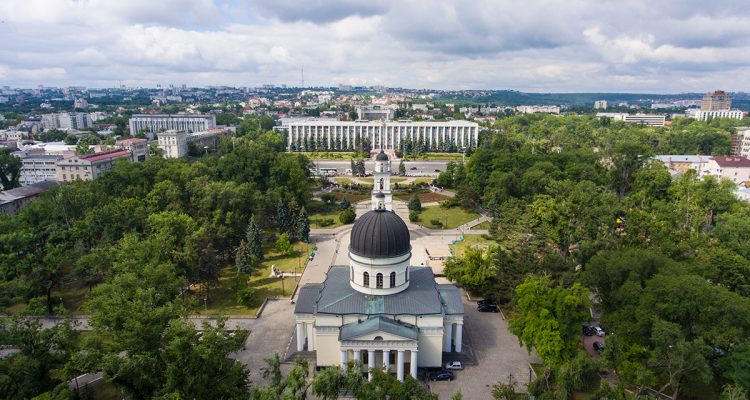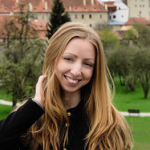 Editor's Note: The guest blogger for this post, Veronika Primm, is a travel blogger at Travel Geekery and this post is part of the Romania and Moldova Blogger Trip we arranged in summer 2017. With a travel style she describes as anywhere between budget backpacker and luxury traveler, she's adaptable to most locations and situations. So, what did Veronika make of Chisinau, the capital of Moldova?
What comes to mind when you try to imagine what Moldova and its capital might look like? Considering its Soviet past (lasting 50 years!) you might expect the streets to look rather grey and for the people to be rather grim.
While there's some truth in that, but there's something incredible about Chisinau as well. Let me take you on a little journey. Below is an account of the things we saw during our trip with JayWay Travel.
Chisinau's background
The capital with its half-a-million inhabitants is located right in the heart of Moldova and is, perhaps unsurprisingly, its most prosperous region, as well as being a commercial and industrial hub.
You don't really need to visit the outskirts, which are mostly made up of prefabricated housing estates. The city center is where the action is. It's said that over 70% of the current housing comes from the Soviet period.
Religion still plays a large role here too. While several religions are present in Moldova, in Chisinau you'd mostly find Orthodox Christians.
Let's have a look at some of the things to see and do in Chisinau, both old and new, most within walking distance of the city center if they're not directly in it:
Cultural heritage
Kishinev Cathedral / Nativity Cathedral
This is the resident cathedral of the Moldovan Orthodox Church. The Neoclassical building sits in a small park and it has become one of the main meeting spots for locals.
The Cathedral went through some rough times, as it was bombed during World War II and its bell tower was destroyed by the Communists in 1962. The current bell tower was constructed in 1997.
Peek inside if you can. The interior is decorated with gold and has numerous frescoes.
Parliament Building
You won't be surprised to learn this building comes from Soviet times. Originally, it served as the seat of the Central Committee of the Moldovan branch of the Communist Party of the Soviet Union.
Nowadays, though, the Moldovan parliament is housed inside and the surrounding area is decorated with greenery and the unmissable signage of Moldova. It's definitely an obligatory photo stop!
Arc de Triomphe
Even Chisinau has its take on the Arc de Triomphe. It was built to commemorate the victory of the Russian army over the Ottoman Empire. At the time of our visit, there were many graduates taking photos there.
Government House
There's nothing visually appealing about this structure, but if you notice a large mass of concrete behind the Arc de Triomphe, know that it's the Government House.
The Presidential Palace
The Presidential Palace screams of the Soviet times and it has quite a historical background. It was constructed in 1987 as one of the last government buildings of the Soviet period. Initially intended for a Soviet leader, the palace was built to withstand earthquakes of up to 9.0 in magnitude.
The palace suffered damage in the parliamentary election protests in 2009 and these days it sits empty, but the current president is planning to move in.
Transfiguration Church
You'd hardly believe it when looking at this church, but it used to be a planetarium! Well, at least during Communist times when there was a push against religion and at the same time it was when Yuri Gagarin first went into space. During the era of heavy space propaganda, many churches ended up as planetaria, because it was not complicated to transform the domes into observatories.
That role of the Transfiguration Church ended in 1991 and, in its damaged condition, it was passed back to the Orthodox Church. I didn't go inside but, at least from the outside, it looks like a great job was done with the renovation!
Modern features
Now let's move away from the past and explore some of the modern sights that Chisinau offers:
Stefan cel Mare Central Park
This park is incredible. While it seems like a simple and large green park on the outside, you'll find some pretty high-tech features if you look closely. There's free wifi and plugs in the benches!
Otherwise the park is rather large and lined with several varieties of trees and a numerous plants. These are the real lungs of Chisinau.
Malldova
Ok, normally I don't include malls among interesting things to see. But when a mall in Moldova is called MALLdova? I simply had to mention it! Please note I haven't actually stepped inside the mall, so visit at your own risk.
Modern hotels
You might expect to find somewhat basic and dodgy hotels in Chisinau. Sure, there are probably a few of those, but there are some very sleek and modern ones too!
We stayed at the City Park Hotel, which is a 4-star establishment. It offered all the amenities you could need, including seamless wifi and a delicious breakfast. The rooms are comfortable and stylish and I don't recall anything looking outdated.
Our hotel experience in Chisinau didn't end there. We also explored the rooftop bar and restaurant of the Radisson Blu Leogrand Hotel. While we didn't get to see the rooms, I'm sure you can expect Radisson's standard high quality.
Gastro scene
Chisinau's emerging gastro scene is very visible. Foodies should pack their forks and take a trip to Chisinau! Let me illustrate why:
Zaxi Fun & Finest
This is an Asian fusion restaurant and cocktail bar in one. We chose this place thanks to its position on top of the Radisson Blu Hotel in Chisinau. The views were not that amazing as we were on the wrong side of the building, but the drinks and food – oh my!
Tucano Café
A chain of modern cafés or a Moldovian take on Starbucks? Call it what you want, but this is where you can get a quality roast, comfortable seating, fast wifi and nice ambiance. I wouldn't mind making this café my go-to office!
The café also has a certain level of cuteness to it. They like to decorate your milk foam (if you opt for a cappuccino or something similar) with smiley faces and symbols.
Madam Wong
As the name suggests, this is an Asian fusion restaurant. You can find sushi, noodles, and spring rolls in addition to all the main stars of Japanese, Chinese and Thai cuisine. Expect a quality meal no matter what you choose. The desserts are absolutely delicious and so are the creative cocktails.
In case you'd prefer to eat something more traditional, there's still enough to choose from:
La Placinte
This restaurant offers quality Moldovan food at relatively low prices. No wonder this restaurant is so popular with locals. If you enjoy authentic local experiences, have a meal here (they specialise in pies and other pastries) and do some people-watching. And don't forget to try out the local dessert called "placinte!"
Restaurant Gok-Oguz
This is the only Gagauzian restaurant in Chisinau. Gagauzia is an autonomous region of Moldova and the food here is as traditional as it gets. You can notice influences of Turkic (not just Turkish), Romanian and Russian cuisine. The quality, I imagine, matches that of a local Gagauzian grandma. Meat dishes, especially lamb and mutton, are the main staples.
Chisinau is quite a surreal capital to visit. The feeling of patriotism displayed by the many "Patria Mea" (My homeland) signs around the town gives you the sense that locals are proud to live here. It has its troubled past and you can still see quite a number of Soviet-era remnants, mainly in local architecture. But at the same time, Chisinau is a city that has awakened to modern times and is keeping up with current trends. I can't wait to revisit Chisinau in a few years to see how much it has developed!
Thinking of a trip to Chisinau? We're Moldova travel specialists. Just get in touch and we'll help you plan the perfect holiday!