Before embarking on that long-awaited-for journey to Europe, we're sure that you've contemplated many aspects of your trip but have you ever thought that there are differences between American and European hotels? If not, we're here to prepare you for all the cultural differences you will encounter during your next hotel stay in Europe.
If you're thrilled about the prospect of traveling to Europe and can think of nothing but the buttery croissants you'll savor in Paris and the cups of superb cappuccino you'll sip in Rome, you might be faced with disappointment once you open your hotel room door after checking in on your first day in Europe. Why? Because hotel rooms in Europe are quite different from what you've been used to back home.
This is by no means a deal-breaker. It's all part of immersing yourselves in the European culture. However, it's best to go prepared. And who can prepare you better than JayWay? So, without further ado, here's our list of the biggest differences between American and European hotels that you should consider before the next time you enjoy a European vacation.
12 Differences Between American and European Hotels
1. European hotel rooms are smaller
Space is a valuable commodity in Europe. That's more evident in the capitals and other major cities rather than in rural areas. Europeans are used to living in smaller homes and staying in rather compact hotel rooms. However, for Americans, the size of the rooms can be a huge surprise. Especially, if it's your first time in Europe.
Whether your accommodation in Europe is housed in historic buildings or not, hotel rooms in Europe tend to be – a lot – smaller than in the US, even within the same category regardless if it's a 3- or 5-star hotel and no matter the room rate. Believe it or not, it's not uncommon for the hotel chains you know from your trips within North America to feature small rooms on the other side of the pond.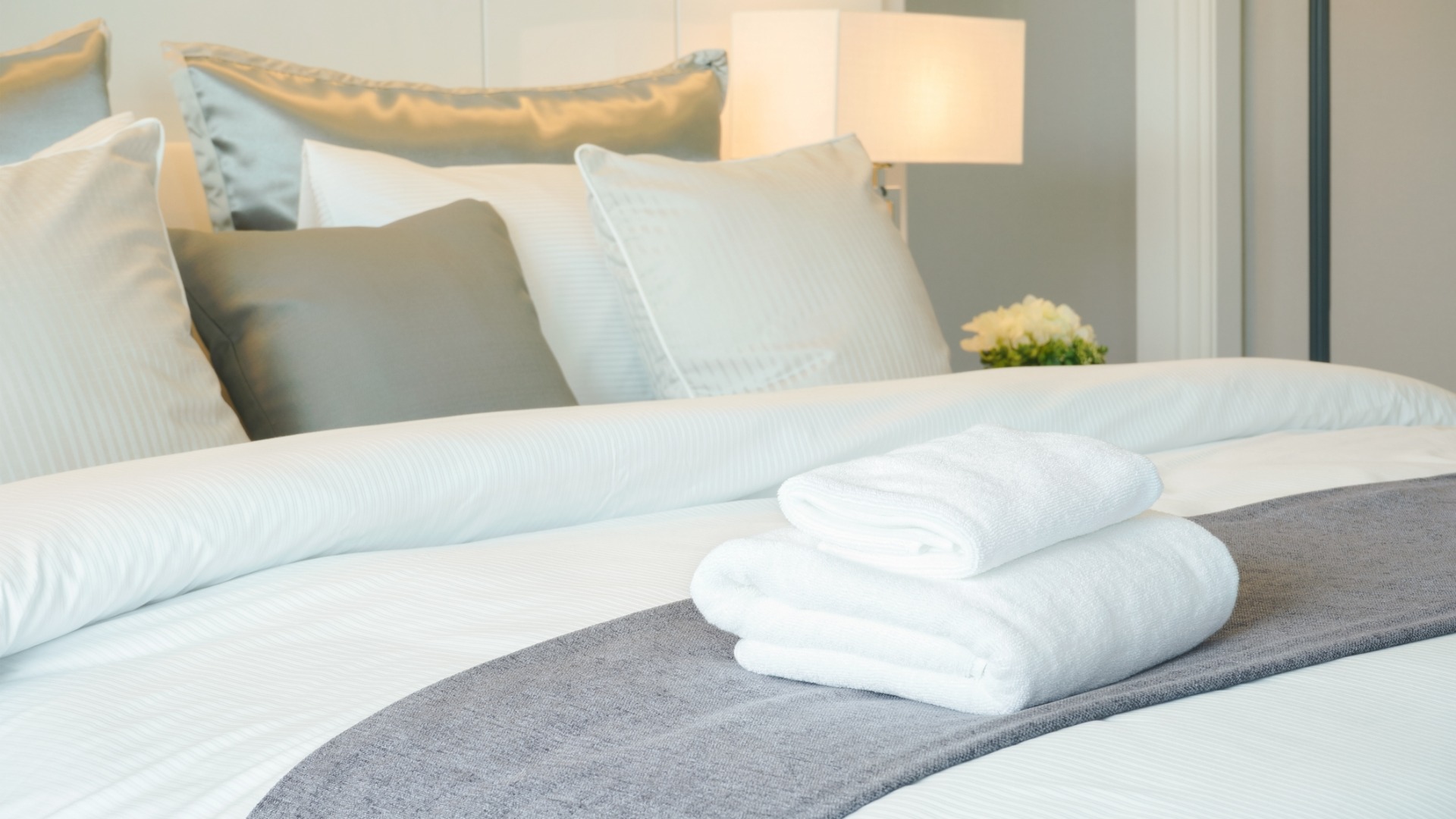 As a rough rule of thumb, European hotel rooms are up to 1/3 smaller than similar category rooms in the US, so if you're used to a 330 sq. ft. entry-level room at a moderately priced 5-star hotel, the equivalent category in Europe will be around 220 sq. ft. If you need more space, considering moving up a room category, from standard to superior, or superior to deluxe.
How JayWay helps – we provide approximate room sizes for 95% of all hotel rooms we give as suggestions in our custom trip proposals to help you make the right choice. You'll note we said approximate there. Not all rooms in the same category will have exactly the same dimensions. Most hotels in Europe weren't purpose-built, and many are in historical buildings. There can be a +/- 10% variation in actual sq. ft. But thanks to our good relationships with hotels, we usually get the best ones! We'll also guide you through the maze of hotel room names to make sure you get a room you'll be comfortable in.
Or look at it this way: staying in a compact hotel room is all part of your European experience. Embrace it and snuggle up!
2. The beds are also smaller
Inevitably, since hotel rooms in Europe are smaller than American hotel rooms, you should expect smaller beds, too. Contrary to most American hotels that often feature two double beds in the room, in Europe you'll either get one large bed or two single beds – sometimes referred to as twin beds – pushed together. If you ask for a third bed, it will most probably be a rollaway bed or a pull-out couch at an additional fee.
That said, the best hotels in Europe, including smaller boutique hotels, B&Bs, and guesthouses, go out of their way to ensure guests enjoy a comfortable stay by equipping rooms with quality mattresses and bed linen.
3. You guessed it right: bathrooms are smaller, too
Since space is scarce, hotel bathrooms in Europe tend to be on the small side. Don't be surprised if it feels as though you can touch all bathroom walls from where you're standing, without even stretching your arms too far. You probably can. Another thing to keep in mind is that, with the exception of some 5-star luxury hotels, chances are you'll have a walk-in shower instead of a bathtub in your room.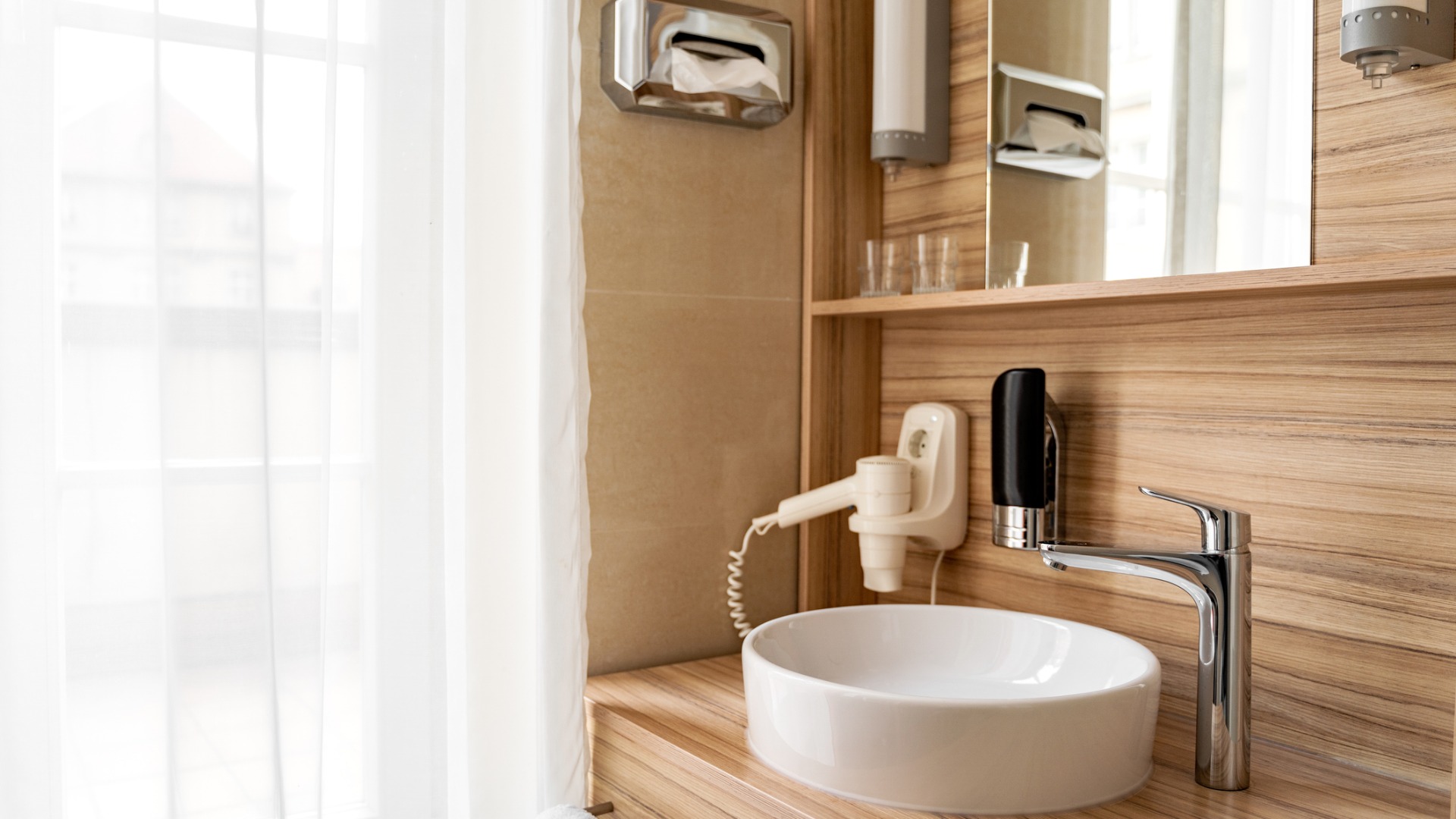 How JayWay helps – one of the things we pay extra attention to when inspecting hotels is which rooms have bathtubs rather than shower cubicles, and we'll make sure to convert your preferences to the hotels you pick.
4. Bidets are omnipresent in Southern Europe
Despite their lack of ample space, most hotel bathrooms in Europe's warmer countries have one thing in common: they feature a bidet. If you've never heard of a bidet before, it's a kind of low sink used to clean up after using the toilet. Although not all Europeans actually use bidets, it seems that hotels in Europe are not ready to give up on them.
5. European hotels don't offer washcloths
Bidets might be omnipresent in Europe, but the same can't be said about washcloths. Even though it's customary to have a washcloth waiting for you alongside your set of fresh, fluffy towels in US hotels, in Europe, it's extremely rare to stay at a hotel that offers washcloths. Therefore, if you feel you can't do without your washcloth for a few days, you might want to pack one or two of your own for your trip to Europe.
6. European showers are unlike their US counterparts
To conclude the differences between American and European hotels in terms of room bathrooms and now that we've established that you'll most likely have a walk-in shower than a bathtub in your room anyway, there are a couple of things to keep in mind.
First of all, most hotels in Europe have a handheld shower head. Moreover, in most European bathrooms, you won't find shower curtains but glass doors instead. Sometimes, these glass doors don't even close all the way, rendering showering without making a mess of the entire bathroom a challenge. But don't worry, the designers have thought of that, and the water will drain away.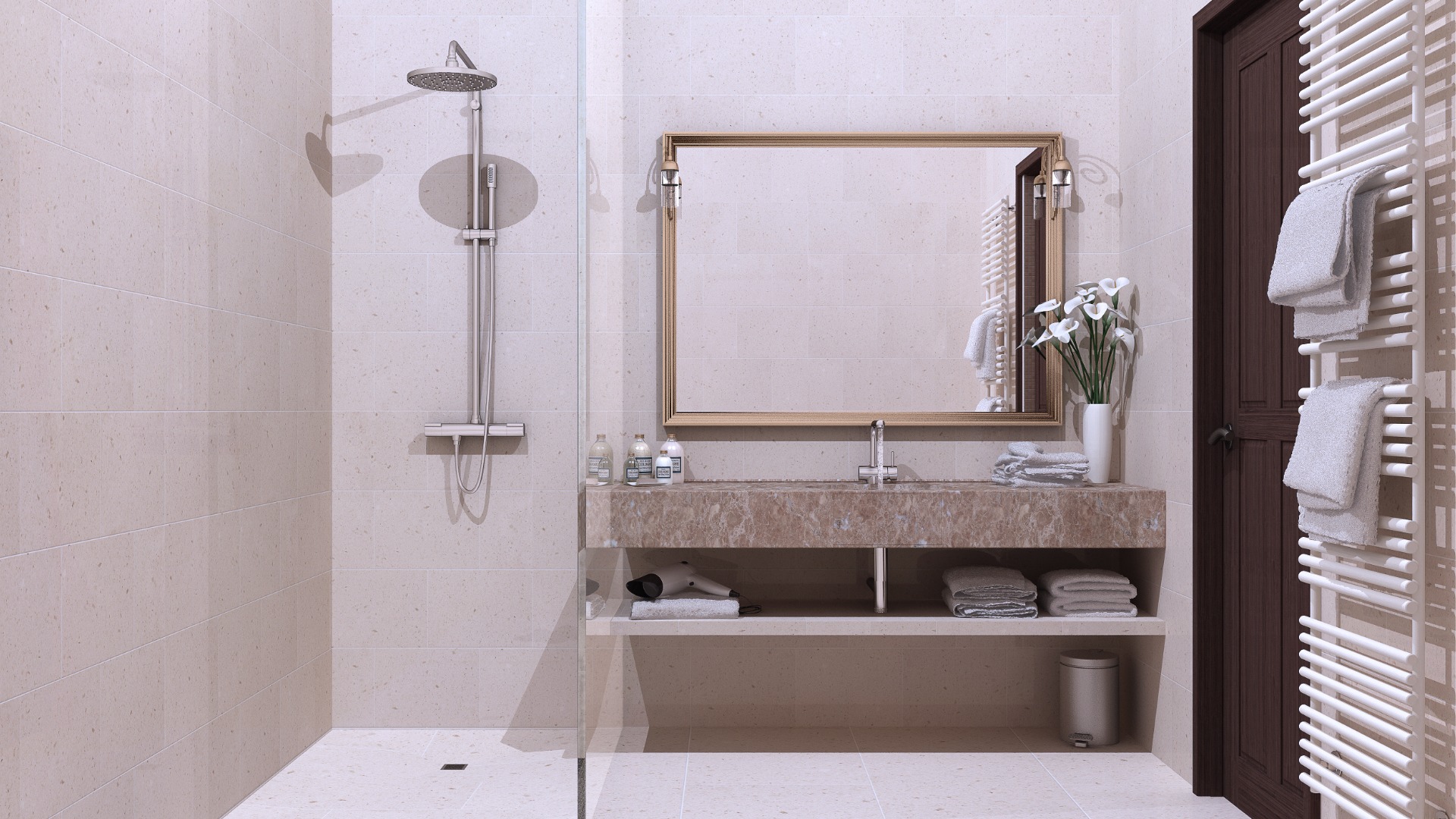 7. Floor numbers are different
One of the differences between American and European hotels that you might have never thought of has to do with how floors are numbered on either side of the Atlantic Ocean. As you know, in the US, a hotel lobby is on Level 1 and the rooms on the floor right above the lobby are considered to be on Level 2 (second floor).
However, in Europe, Level 1 is considered the first floor above the ground level. Therefore, a hotel lobby in Europe is usually on Level 0 and the rooms right above the lobby occupy the hotel's first floor. If there's a level below the lobby, that's Floor -1.
8. Elevators are tiny or non-existent
Speaking of floors and levels, we're brought to our next section: elevators. In Europe, elevators are usually narrow and tiny. Sometimes, they can barely fit you and your luggage. That's more true for hotels situated in city centers or housed in historic buildings that were designed before elevators were commonplace.
Trying to find space and an efficient way to install elevators in old buildings is a huge challenge as it is. Not to mention how hard it would be to make these elevators as big as the ones you're probably used to in the US. Therefore, expect super small spaces in European elevators and, if you're claustrophobic, you might want to take the stairs instead.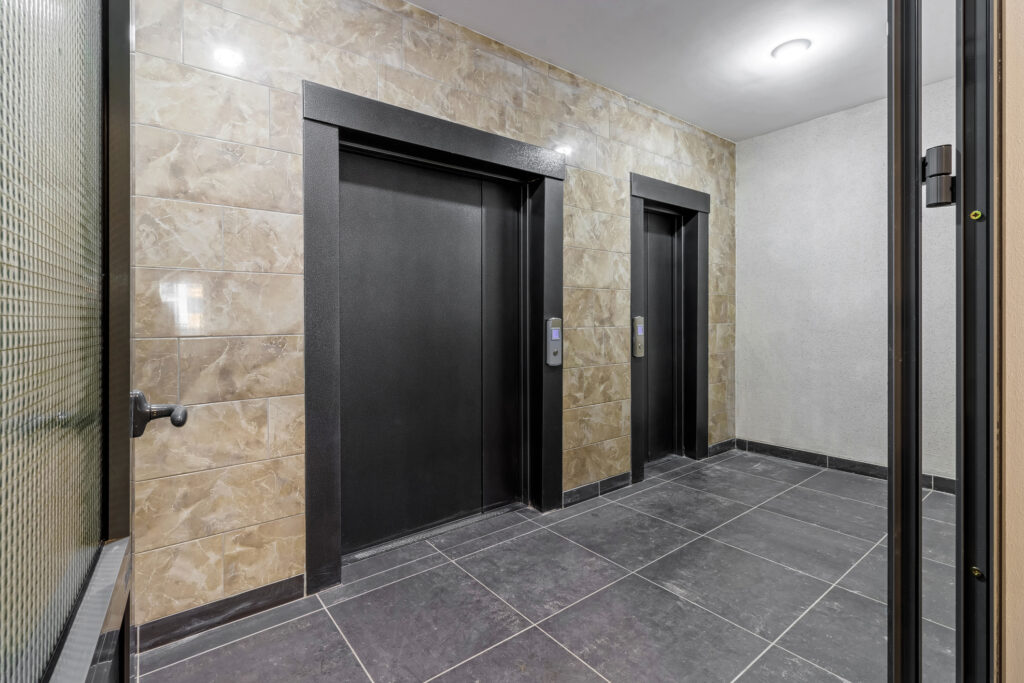 In any case, a small elevator is better than no elevator at all. Yes, that could happen, too. If you're staying in a hotel set in a building of great historical significance, it's possible that no elevator can be installed because of legislation protecting the character of the structure. Therefore, when booking your accommodation in Europe, always double-check if there's an elevator, especially if you're having some sort of mobility issues.
How JayWay helps – we know which of the hotels we work with don't have elevators, and will be sure not to suggest them to you if that's your preference. We also know the idiosyncrasies of the hotels that do have elevators, just not to all floors, so we can avoid situations where you might need to go up stairs after using the elevator.
9. Incompatible power outlets
One of the most important things to know before traveling to Europe is that European countries differ from the United States in terms of electrical power, and more specifically voltage. To put it in another – more helpful – way, a European outlet is more powerful than its American counterpart (220v vs 110v). The sockets are also different – the two flat pins of a US plug won't fit into the two round holes of a European socket. This means that if you want to use your own electric devices, you'll have to buy converters for the outlets in Europe.
That said, try to bring along with you just the absolutely necessary, such as your cell phone, tablet, or laptop charger (check that the power supply indicates that it will auto-switch between 110 and 220v). Definitely refrain from packing your curling iron or hairdryer. Even if you're using a converter, it's very likely that any US appliance with a heating element will blow a fuse or sustain irreparable damage. Hotel rooms in Europe are almost always equipped with hairdryers. Therefore, you don't have to bring your own.
How JayWay helps – in your welcome pack you'll find a US to EU plug adapter, so you can plug your phone or laptop charger into the wall. We also provide an extendable power-only (so no data security issues) USB charging cable with Lightning, micro-USB, and USB-C connections, if you forgot yours, or just want to make use of a handily placed USB socket in your hotel room to keep your devices topped up.
Since we're on the subject of European outlets, keep in mind that not all hotel rooms in Europe will have a socket right next to the bed, which can be an issue if you're used to charging your phone right next to you as you sleep. Pro travel tip: charge your phone away from your bed – you'll sleep better, important when adjusting to a new timezone.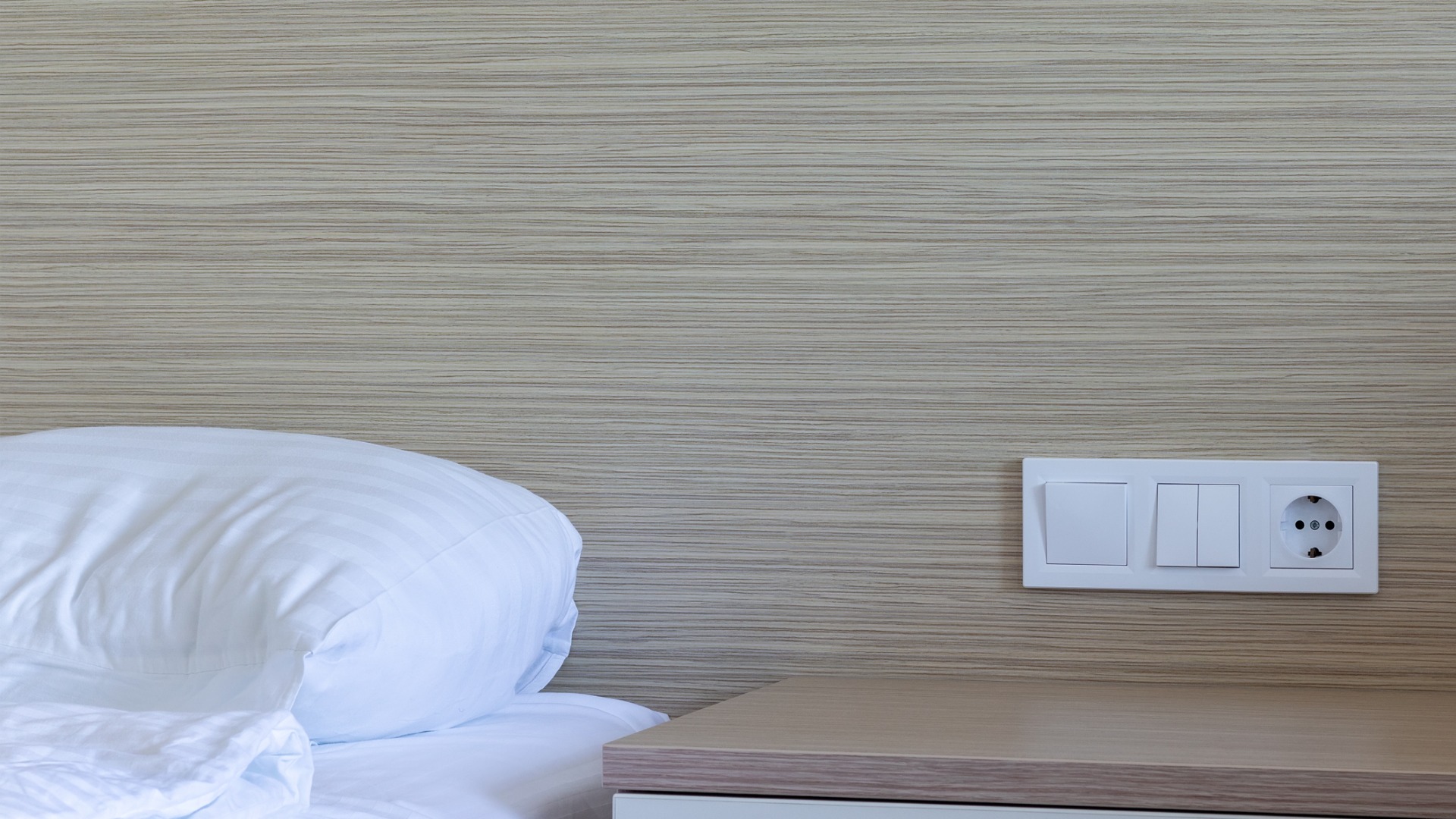 10. Don't be alarmed by the lack of alarm clocks
Even though it's standard for US hotels to feature an alarm clock next to the bed, that's not the case in Europe. More often than not, European hotel rooms don't have a clock at all. Before you get annoyed, think twice. Not checking the time is pretty much the essence of a real vacation, isn't it?
However, sometimes you're going to have to set an alarm for an early morning tour or flight. In that case, you can use your smartphone alarm clock or ask the hotel front desk to set up a wake-up call for you.
11. A few places might feel outdated
European hotels are renowned for their high cleanliness standards. That said, the same cannot be said for their stylistic choices sometimes. It's not unsurprising to find a hotel room in Europe a bit outdated for your taste. A more elegant term to describe such hotel rooms would be old-fashioned.
However, more and more hotels embrace more minimalistic lines and modern design when they renovate their rooms so nostalgia-inducing rooms might soon be a thing of the past.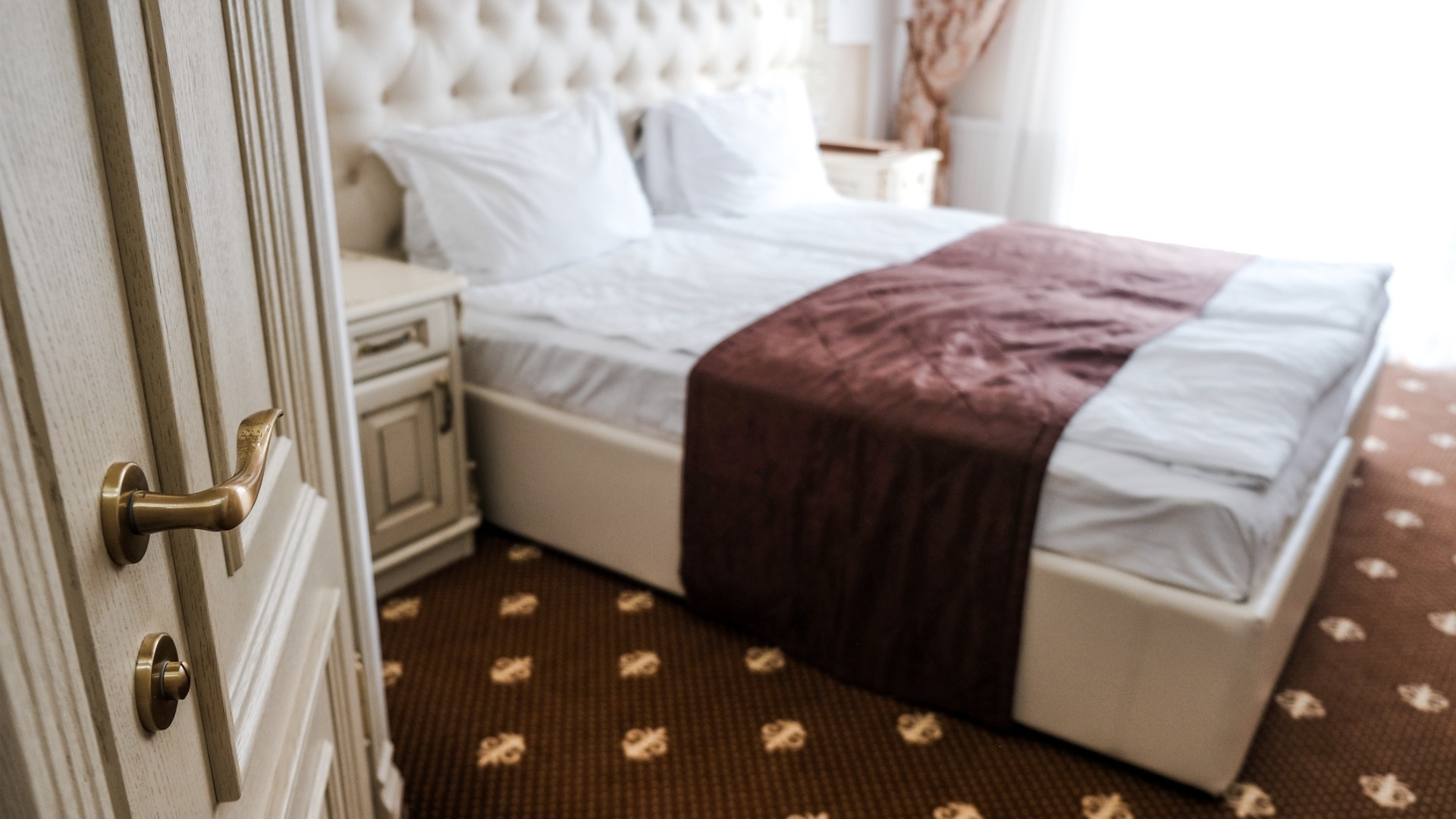 12. Air conditioning in Europe doesn't go as low as in the US
Unlike Americans, Europeans tend to avoid turning on the air conditioning. If they do, they will set it at a moderate temperature. This is because most Europeans – especially those residing in Central and Northern Europe – grew up without any air conditioning whatsoever. It also has to do with Europeans being conscious of the environmental trade-off of air conditioning.
This love-hate relationship Europeans have with air conditioning is reflected in hotels across Europe. In some rare cases, a hotel room might not have air conditioning at all, particularly those in colder climates like the Baltic states or the Swiss mountains. But rest assured that, if you tell us AC is essential to you, JayWay will make sure you have a nice air-conditioned room to wait for you at the end of a full day of sightseeing. That said, keep in mind that the air conditioning in your room will most probably not be able to reach the temperatures you're used to at home because of local environmental regulations.
Let JayWay Help You Pick The Best Hotels in Europe
The reason for this article is to prepare you for your trip to Europe by going through the main differences between American and European hotels. Yet, there's one more thing to keep in mind. Regardless of these differences, things are rapidly changing.
That said, until each and every hotel in Europe welcomes these much-needed changes, rest assured that our expert trip planners will help you choose the best type of hotel for your itinerary in various European cities, according to your needs and desires. After all, as we often like to say, the best way to see Europe is with JayWay, and that is true for your accommodation, too.
Born and raised in Athens, Maria's passionate about travel and storytelling, a combination that makes her ideal for her role as our content manager.