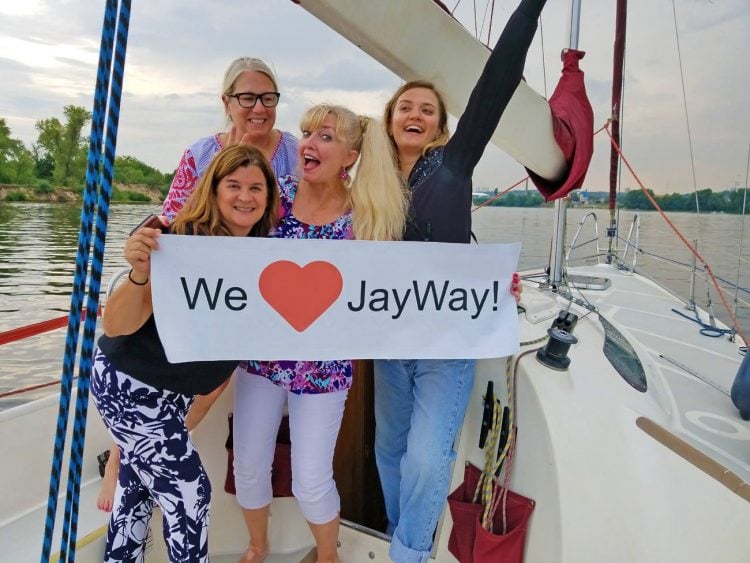 In July 2018 we sent three of our favorite bloggers on a journey of discovery in Ukraine, along with our in-house photographer and videographer, Petra. If all you've heard of this massive country is about the troubles in the far east, it might come as a surprise to learn that it's one of the friendliest places to travel to in Europe. Tourism is still welcomed, not feared, and there's a huge diversity in things to do. Our group spent four nights each in Kiev and Lviv, taking day trips to places like Chernobyl, learning all about Ukrainian cuisine, liquor, coffee and chocolate during their action packed stay.
That wasn't the first time we've worked with bloggers to support the creation of articles about Ukraine however. Patti visited Odessa with us in 2017 and we also arranged travel for Kate McCulley, better known as Adventurous Kate.
This post will be updated as new articles are published.
Alison Abbott – Green with Renvy
10 Reasons to Visit Ukraine Now – "Spending your tourist dollars in a country looking to move towards carving out its own identity can only help the world as a whole, and especially the Ukrainian people. Visit Ukraine now and enjoy the many unusual experiences it has to offer."
Cacinda Maloney – Points and Travel
Here's Why Kiev Should be on Your Bucket List! – "Ukraine is an undiscovered gem. Add a trip to Ukraine to your bucket list! Honestly, I didn't know until JayWay Travel told me about this incredible place to visit!"
Tours of Chernobyl: Thirty Plus Years Later – One of the most popular things to do when in Kiev is to take a day trip to Chernobyl. Cacinda reflects on the experience of visiting the site of Europe's worst ever nuclear disaster.
We won't stop talking about how much fun Lviv is and Cacinda captures a slice of Lviv nightlife here.
Patti Morrow – Luggage & Lipstick
Patti went to Odessa with us in 2017 and on the basis of that visit and this year's tour has produced a comprehensive guide to visiting the three standout cities in the country: Tour Ukraine: Ultimate Guide to Lviv, Kiev and Odessa – "The Eastern European nation is home to a plethora of beautiful places with a great range of tourist activities. Vibrant cities, golden onion-domed cathedrals, ancient castles, spectacular countryside, Black Sea resorts, catacombs containing mummified Orthodox monks, folk traditions and diverse cultural influences are just some of the attributes that should push Ukraine to the top of your bucket list."
In Emotional Restaurants in Lviv: Extreme Fun and Food Patti delves into one of the aspects of Lviv we love the most. The wide array if quirky and fun eateries the city has. If you have less than a week in the city you'll have trouble fitting them all in!
Kate McCulley – Adventurous Kate
Kate's solo trip to Ukraine provided the inspiration for three separate articles. Her trip began in Odessa, Ukraine's big Black Sea port city and Kate fell madly in love with Odessa from the moment she arrived. Her next stop was the capital, Kiev and that didn't disappoint either and she summed it up like this: Kiev was bright. Kiev was playful. Kiev was fun. While in Kiev we arranged a day trip to Chernobyl for Kate and she wrote very thoughtfully about this moving place.

Charlie is head of marketing at JayWay Travel. A long-term Prague resident, his interests are cooking, eating out, cycling, skiing and of course, travel.