Many travelers in Central Europe love taking pictures of all the magnificent architecture. But as anyone who has tried it knows, there's a big difference between the photographs you see in National Geographic and what you can do by simply pointing, snapping, and hoping for the best. It's all about the proper point of view. So where can you find the best places for photography in Central Europe? Read on to find out.
Jump to a section of this article
Budapest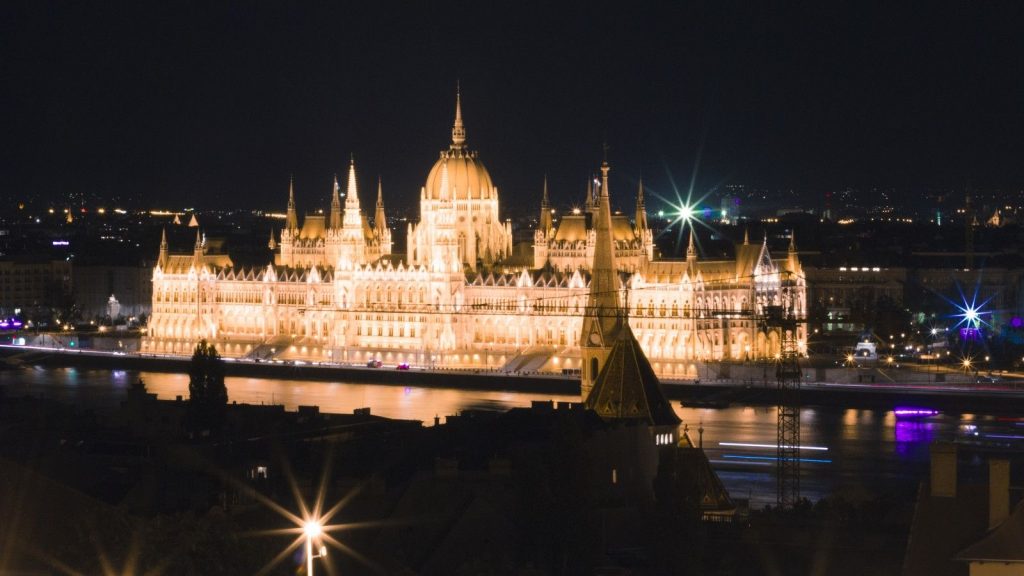 Budapest, also known as Paris on the Danube, is a remarkably photogenic city. On both sides of the river you'll find perfect vantage points and eye-catching architecture.
Buda Castle is a great place for year-round photography in Central Europe. The castle itself is impressive, and you'll also get excellent views over the entire city, including Budapest's Parliament. The nearby Citadel is another ideal spot for photos, especially during sunrise or sunset. If you're climbing up to the citadel, stop by the Gellért Statue and the Garden of Philosophers halfway up Gellért Hill. The Gellért Spa and all of Budapest's famous spas are worth a peek too.
Rooftop views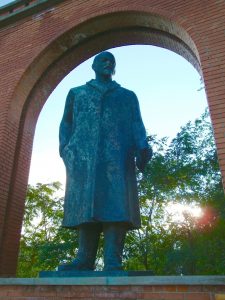 And if you'd really like to soar above the rooftops, check out the High Note Sky Bar in the Aria Hotel. Enjoy a cocktail and breathtaking views! A river cruise after dark or at twilight is another way to capture the best of the city through a lens. Also, the Leo Rooftop Bar on the Buda side near the Chain Bridge has recently opened with a terrace that rivals any view in the city.
Just outside Budapest, Memento Park has a remarkable collection of statues and memorials from the communist era. Where else can you take a selfie with a giant statue of Lenin? But there are plenty of historic sights for photographers within city limits too. Heroes' Square is impressive, as is the Jewish Quarter. Oh, and you should walk across Liberty Bridge or Margaret Bridge for great panoramas. Photography and Budapest are a perfect match!
Dresden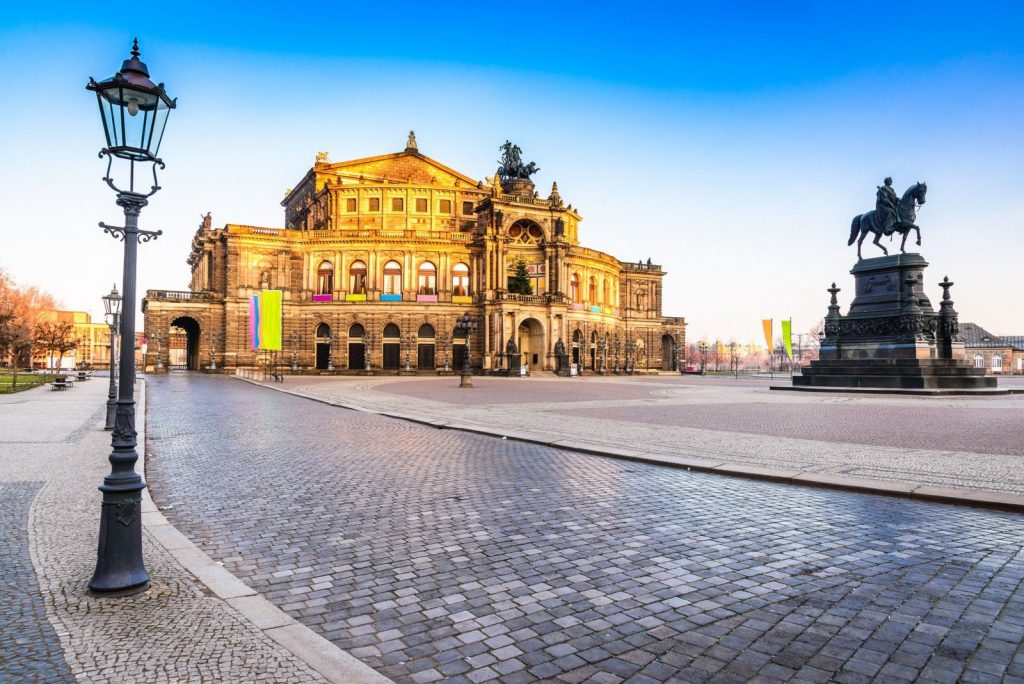 Considering its destruction in World War II and reconstruction since, Dresden is an architectural miracle. There's something worth photographing around every corner in Dresden's Old Town, so it's not difficult to find striking architecture and street scenes. If you want to see it all at the same time, the Dresden Frauenkirche is a safe bet. The church interior is marvelous. But you can also climb up to the tower to see over the rooftops. The Semperoper is another impressive building that was destroyed during bombing in World War II and has since been rebuilt. It's just off the Danube and surrounded by a lovely cobbled square. Just around the corner, Zwinger Palace is also worth a stop. The courtyard is lovely and you can climb stairs up to the top of the surrounding walls. And one last option: Bruhl's Terrace is a scenic promenade lined with historic buildings overlooking the Danube.
Krakow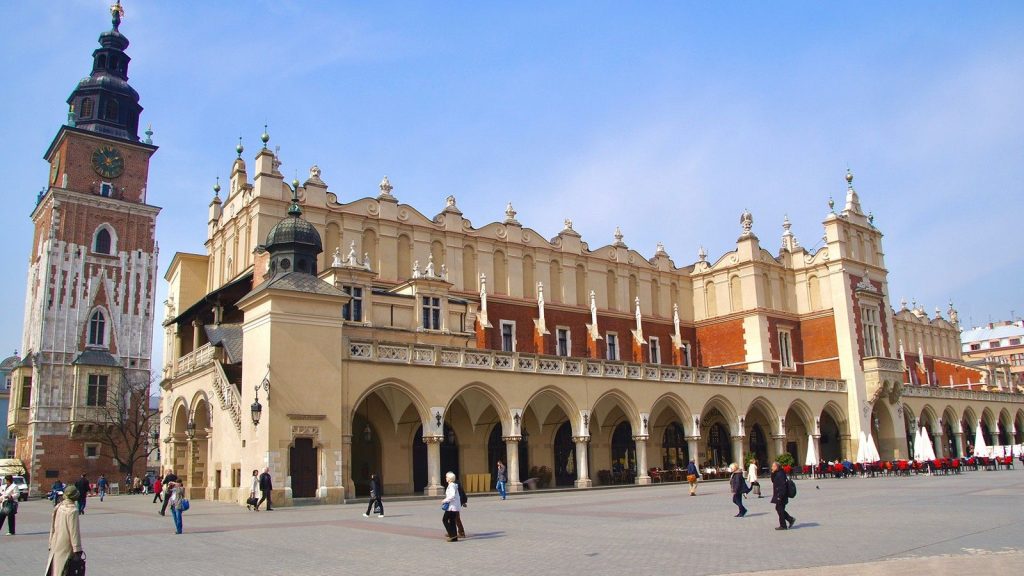 With architecture rivaling that of any city in Central Europe, Krakow is incredibly picturesque. The Main Square is a great place to start. Here you'll have gorgeous facades in full view and enough space for sweeping panoramic shots. Stopping into Cafe Szal in the Cloth Hall will give you a bird's-eye view of the square. If you'd like to take classic photos of sunset or sunrise in Krakow, look no further than Vidok Restaurant. It's located just outside the Main Square and very easy to get to. You'll have excellent views over the rooftops. Another great option is to head to the Kosciuszko Mound on the  Vistula River, just outside the city. A taxi is probably your best bet, then there's a bit of walking uphill. But it's worth it!
Prague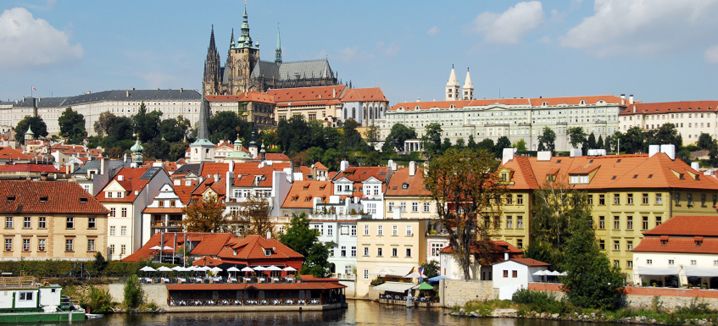 Prague is the Golden City of 100 spires, where there seems to be something to photograph around every corner. If you want to capture some of those famous medieval towers, you're in luck. Many of them are open during the day and into the evening. We suggest the towers on Charles Bridge, the nearby St. Nicholas Church tower in Mala Strana, the Town Hall Tower on Old Town Square, and Petrin Hill with its lookout tower.
There are many other fantastic viewpoints for photography in Prague. Vrbtovska Garden in Prague Castle is open to the public until 10 pm. It's a great spot for daytime or nighttime photography. Letna Park and the adjoining beer garden are also a great choice for views over the city from the castle side of the river. Other great spots include the terrace atop the Kotva shopping center. And for sunsets, go to Riegrovy Sady, a park on a hill where you can watch the sun go down behind the castle. In general, it's best to get up early and stroll around Old Town and Charles Bridge before they fill up with tourists.
Salzburg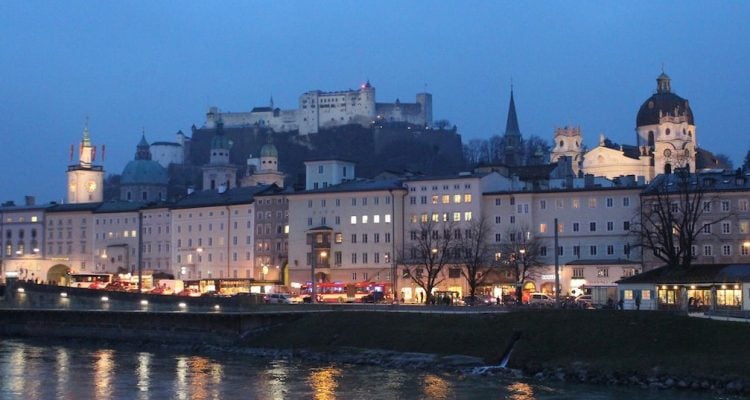 Just about everywhere in Salzburg is picture-perfect, so take a stroll and get snapping! Head up to Hohensalzburg Fortress first, and your climb will be rewarded with panoramic views of Salzburg. Getreidegasse is one of Salzburg's most atmospheric streets, especially at twilight. Then stop on one of the bridges or the bank of the Salzach River. There are also hills just outside the city that offer nice views, if you feel like cycling out there. One of Salzburg's main squares, Domplatz, is lovely to look at as well, both by day and night. If you're lucky enough to be in Salzburg at Christmas time, you'll have a photographer's dream come true at the city's famous Christmas markets.
Vienna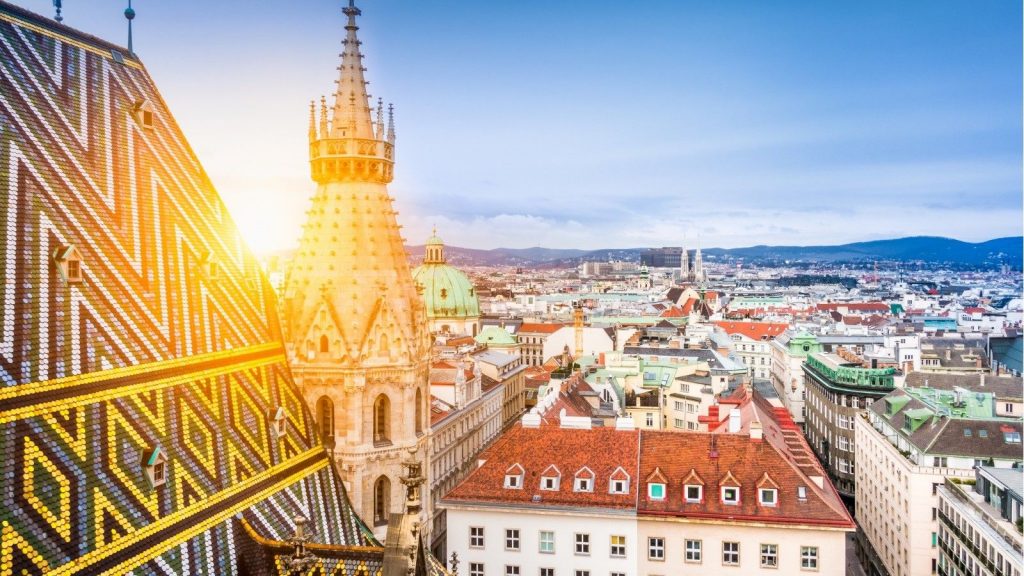 Vienna is known worldwide for its stately glamour. It is hard to imagine a city with more impressive architecture. The Schönbrunn, the Hofburg and the Belvedere Palace are all must-see sites, especially for photographers. But while you're in Vienna be sure to check out the Danube Canal as well. It's not just a great place for a meal or a drink at one of the many canal-side cafes and restaurants. It's also where the city's most talented graffiti artists congregate. That means you can snap some very unique photos of murals and paintings.
Hundertwasser House in Vienna is an artistic architectural marvel. Designed by Austrian artist Hunderstwasser, it's a building with unusual facades that look like they're melting. The colors are incredible and the place really is like nothing you've seen before!
Are you planning a holiday in Europe? We're Central European travel experts. Just get in touch to start planning with us!

Stephan Delbos is an internationally published writer and editor. Born in the US, he has lived, worked and traveled in Europe for a decade. He's fond of oysters and arid martinis.